Here's the story of a 30-something lady,
who was raising three pretty awesome kids.
All of them could drive her nuts, like their father,
but that's the way it is.
 She was hiding what her real life was,
she was trying to make herself look good.
She was tired all the time and discouraged,
sure she would fail at motherhood.
 'Til the one day when this lady had an insight,
maybe everyone was living in this state.
So she told it like it was and discovered,
the benefits of honesty are truly great!
 Oh, Honestly!
Oh, Honestly!
That's the way Oh, Honestly came to be.
 Lauren hopes that by sharing her real life, not the 'Pinterest perfect' version, she can encourage you too to drop the act and get real. (And no, she's nothing like Carol Brady.)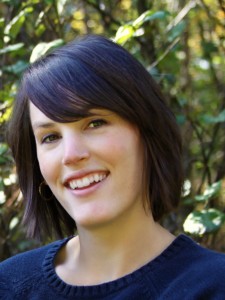 Here's the more professional version: Lauren is a writer, wife, and mom of three living in Maine. She contributes to a number of publications beyond her own blog, including Huffington Post, Today Parents, and Scary Mommy. She is also an independent Pampered Chef consultant, even though she hates to cook. She figures if her kids have to eat, she might as well use tools that make the job faster and less miserable.