I just found out that today is National Grammar Day. This excites me more than it should. If I had known earlier, I could have planned some kind of event to celebrate, but since the day is already half over, I'll settle for writing a celebratory post.
Yes, I am one of the few, the proud, the grammar anal. That's not to say I haven't made my share of grammatical mistakes (there might even be some here). I get a little hazy when it comes to who vs whom or lay vs lie. Even so, whenever I spot a mistake, whether it belongs to me or someone else, my eyelid starts to twitch and I just want to FIX IT.
I see no reason why anyone educated past sixth grade can't properly discern between your and you're, or there/their/they're. It's especially irksome when the grammatical errors occur in a professional setting. So you messed up in a personal Facebook post? Annoying, but oh well. Your national advertisement is riddled with mistakes? Unacceptable. Don't people proofread anymore??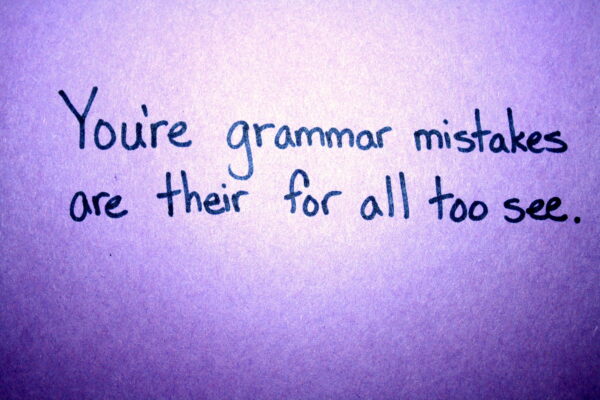 Here are the other ones that get under my skin:
Fewer vs Less– If you can count it, use fewer. Correct: I have fewer Mini Eggs than you because I can't stop eating them. Incorrect: I have less Mini Eggs than you because I can't stop eating them. (By the way, if you would like to replenish my supply of Mini Eggs, I will love you forever.)
That in place of Who– If you're talking about a person, use who. Correct: Lauren is a girl who loves Mini Eggs. Incorrect: Lauren is a girl that loves Mini Eggs.
Alright, I'll get off my high horse now… unless I find out that there's a National Spelling Day. Then I'll be jumping right back on.
Come on Grammar Geeks, I know you're out there. What grammatical error annoys you the most?