This post brought to you by Bona. The content and opinions expressed below are that of Oh, Honestly.
I have a friend who is gifted in the art of homemaking. Better Homes and Gardens could print out her Instagram feed and they'd have an entire issue ready to go. She's that good.
Her food is delicious and nutritious. Her kids are always adorably dressed. Her decor makes me want to move into her spare room. She is a total domestic diva and I'm totally jealous.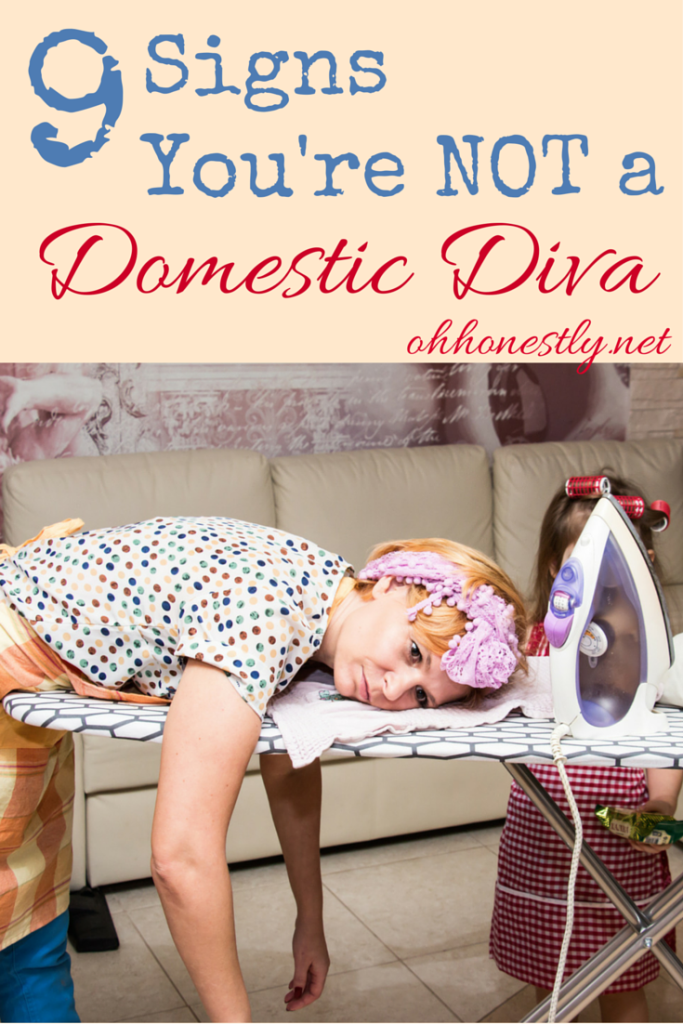 Decorating does not come naturally to me. I'll style a room, then wonder if everyone who sees it is secretly laughing at me.
Cooking is a chore that I would gladly relinquish if I was rich and could hire a personal chef.
Cleaning is not my strong suit. I'm the kind of person who freaks out 15 minutes before company comes, madly dashing around the kitchen and living room, throwing junk in a laundry basket to hide in the closet.
And although my kids are adorable, they usually look like they dressed themselves in whatever they could find lying around their room (because most of the time that's exactly what happened).
Are you anything like me? If you identify with any of the nine signs below, you probably are not a domestic diva:
1. You can't artfully drape a throw blanket.
We've all seen the magazine photos with those creamy white couches, cashmere throw casually yet perfectly draped over the back.
Is there a trick to this technique? Are hidden safety pins involved? Obviously no kids live in that photo because: White couch! And also: Every kid knows that blankets are for fort-making, not decorating!
Here's what it looks like when I try to artfully drape a throw. I nailed it, right? Right?!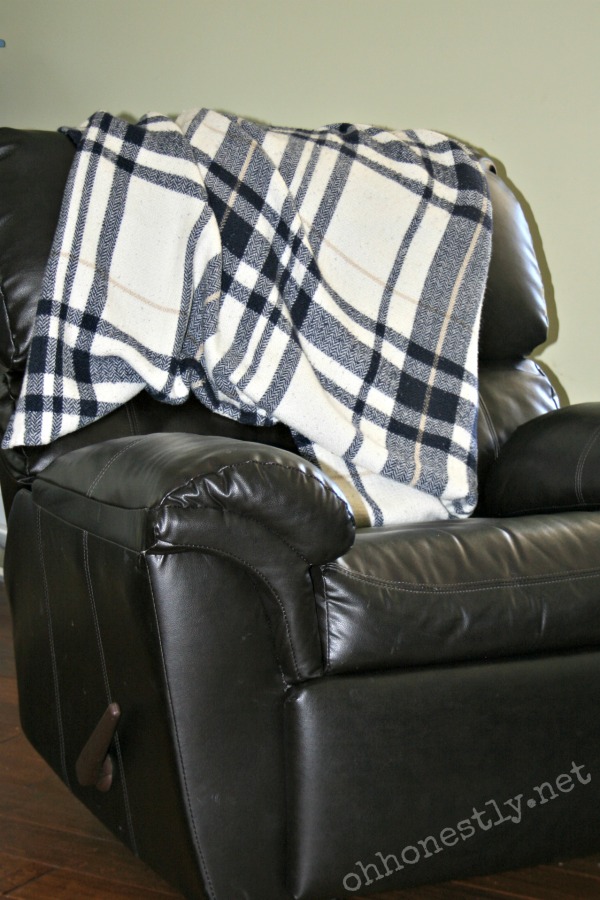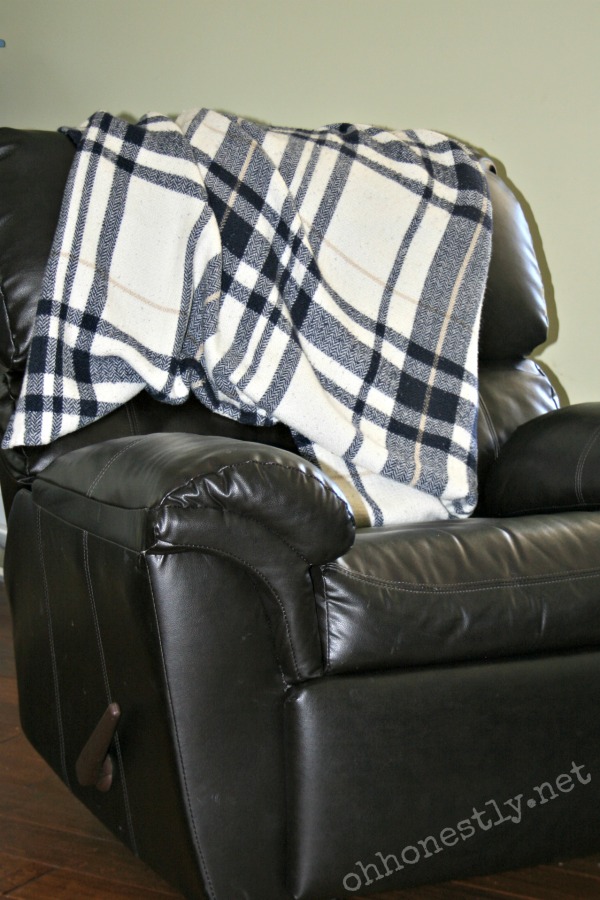 2. No one in their right mind would like your mealtime photos on Instagram.
We all know Instagram is the place to show off our culinary skills. Unfortunately, not all of us have those skills.
Sure, you'd love to create a plate of food that doesn't look like vomit, but in the grand scheme of things, how it looks is far less important than how it tastes.
The plate below, for example, looks absolutely disgusting, but it tasted pretty darn good.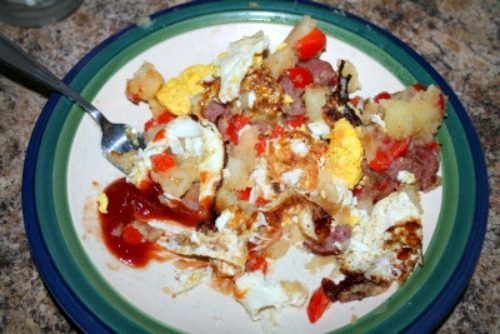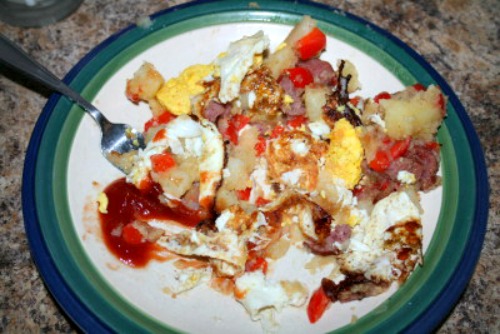 3. You don't scrub floors on your hands and knees.
Do people actually do this still? Those of us who aren't domestic divas sure don't.
I do, however, have a shortcut to domestic divahood when it comes to my floors, so if that's what you aspire to, listen up!
First, enter the Bona® PowerPair Sweepstakes for your chance to win a ton of prizes including the iRobot Roomba. How great would it be to have a robot that cleaned your floors for you?
Next get yourself the Bona PowerPlus system. I have it and it's changed the way I clean my hardwood floors. By changed, I mean now I actually clean them instead of looking at all the streaks, stains, and dusty footprints in despair before half-heartedly scrubbing them with a baby wipe (yes, I've actually done that).
This is Bona's most powerful cleaner yet which is code for "no scrubbing on your hands and knees required"! See these spots?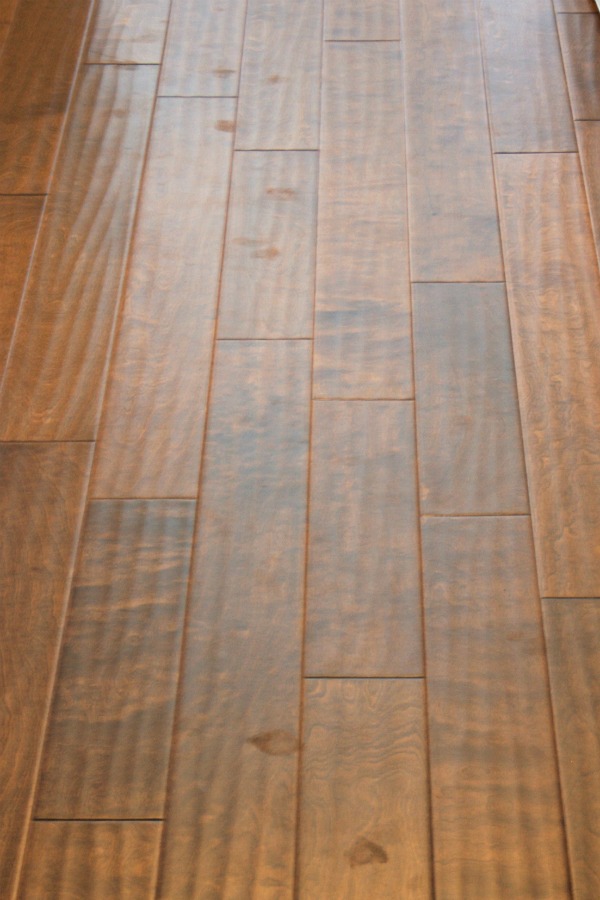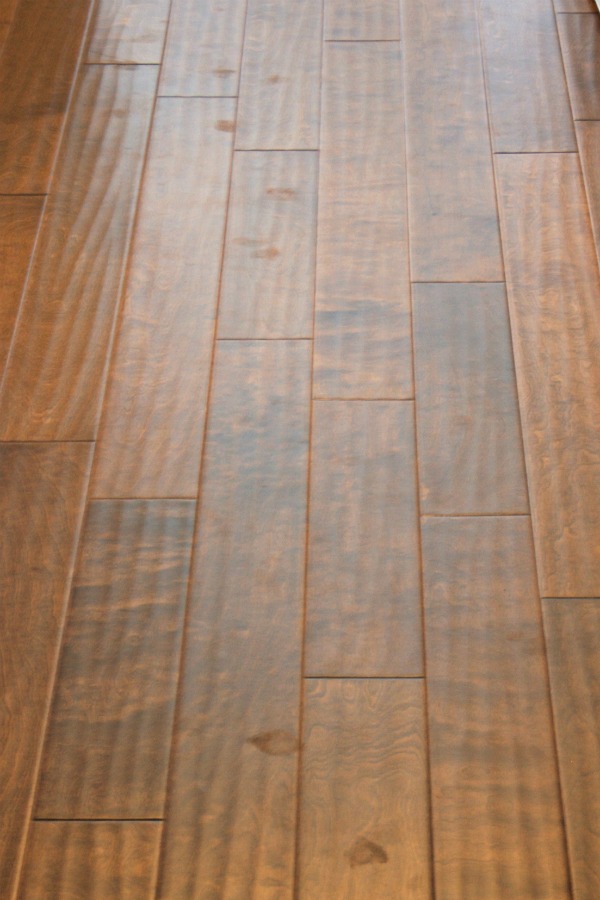 All I did was spray the floor…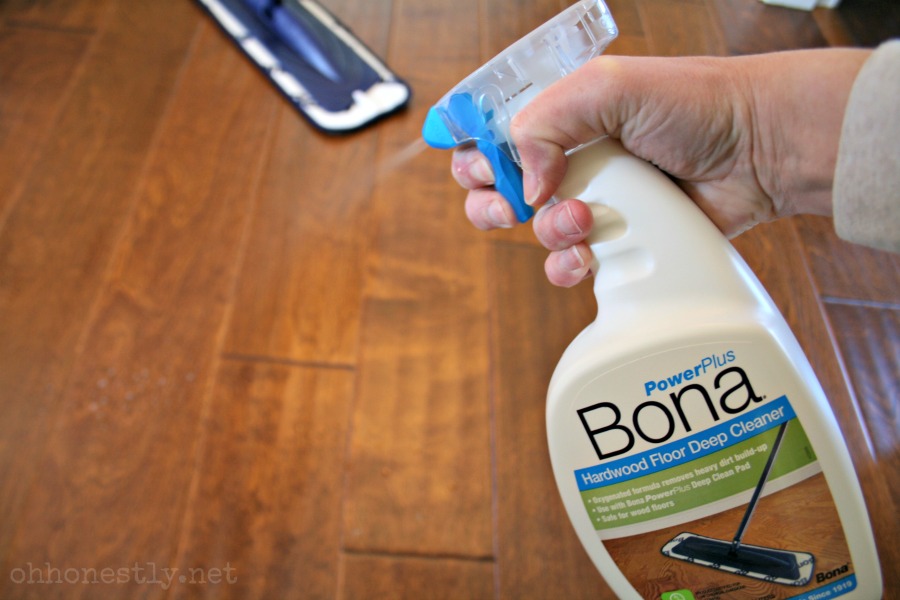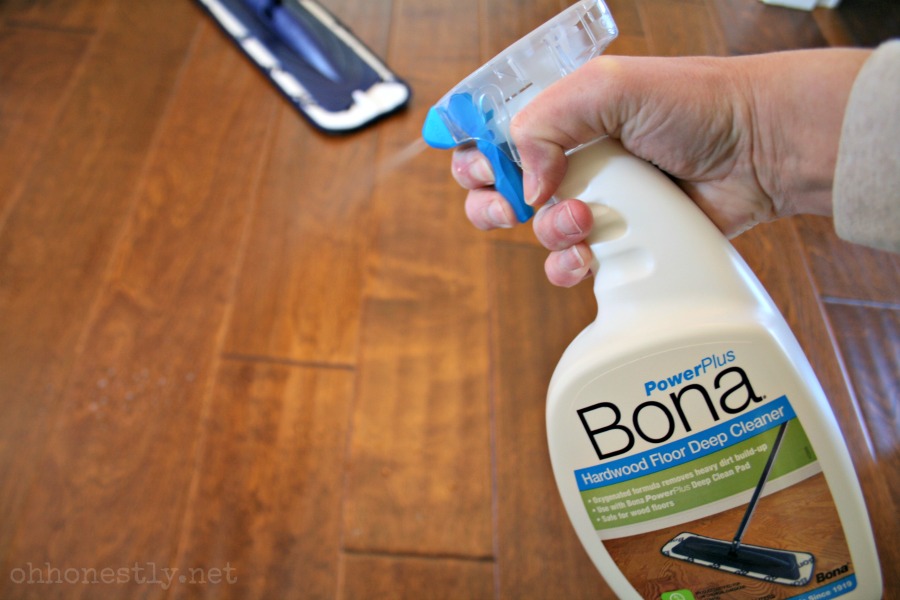 rub the mop over them…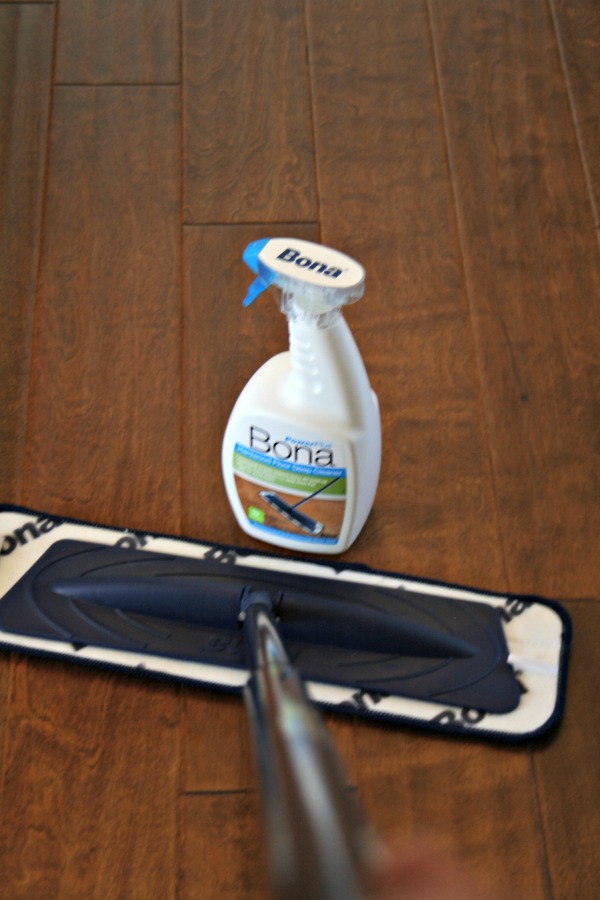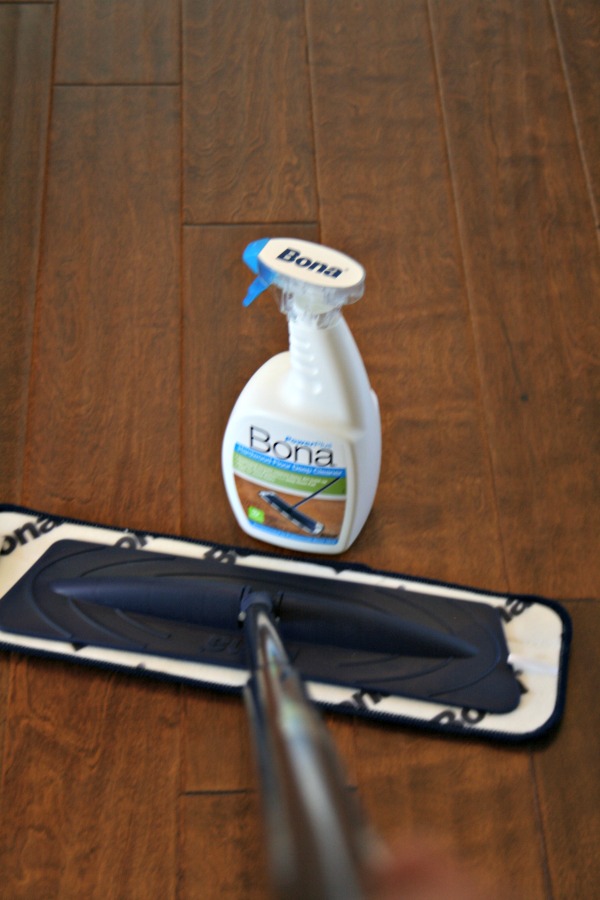 and they were gone.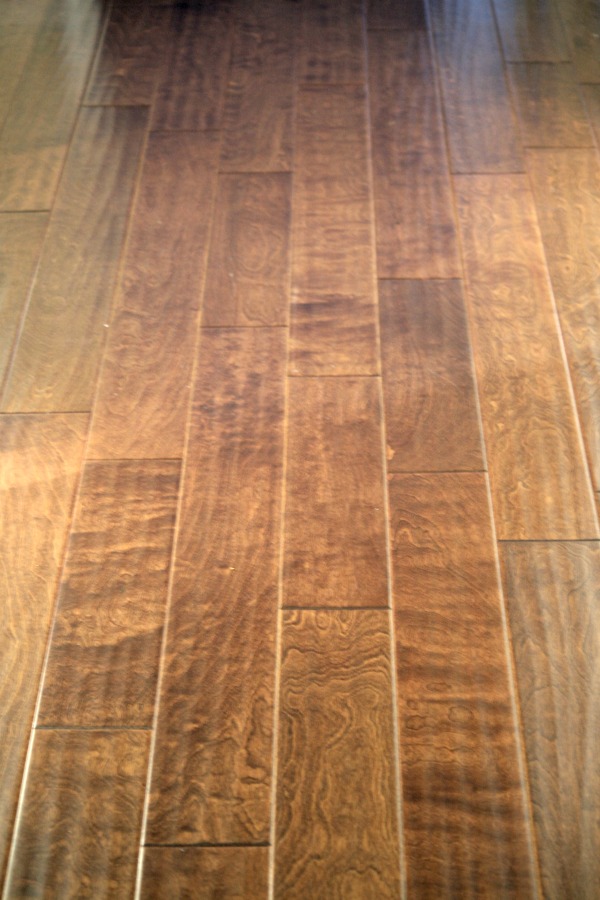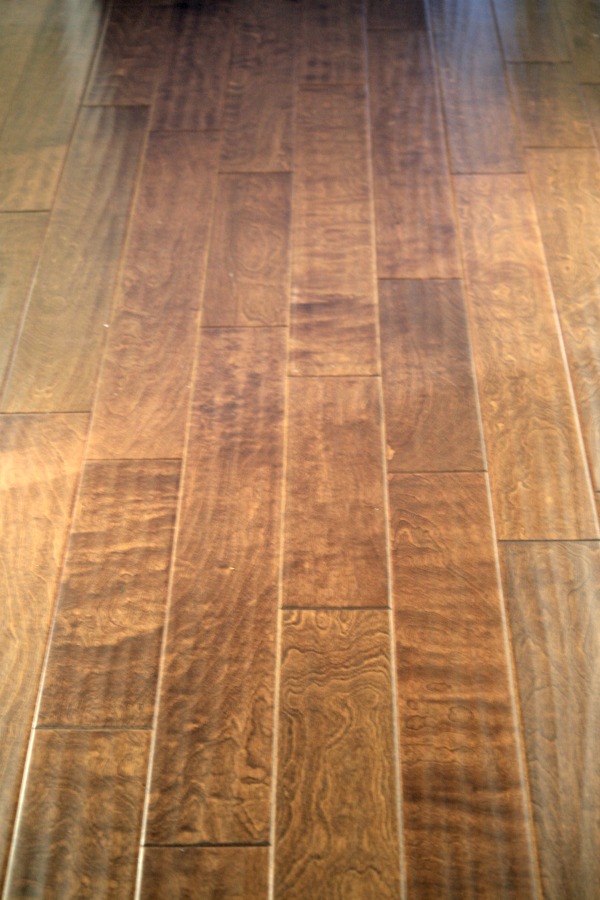 Forget getting on your hands and knees; this required no elbow grease, but still makes me look like a cleaning machine. Want the Power Pair? You can get the deep cleaner and deep clean pad at Lowe's, Bed Bath & Beyond, ACE Hardware, or True Value.
4. Instead of fine china in your hutch, you have a fine layer of dust.
Also in the hutch: The kids' recent art projects, a few cool rocks they found outside, a bowl of markers (half that don't have caps), and some overdue library books. I wish I could tell you I had to think hard to come up with that list, but in reality, all I had to do was turn around and look at my hutch.
5. Your decorative pillows are decorated with permanent marker.
Some might call it art. Or self-expression. I just call it another reason to throw away the Sharpies.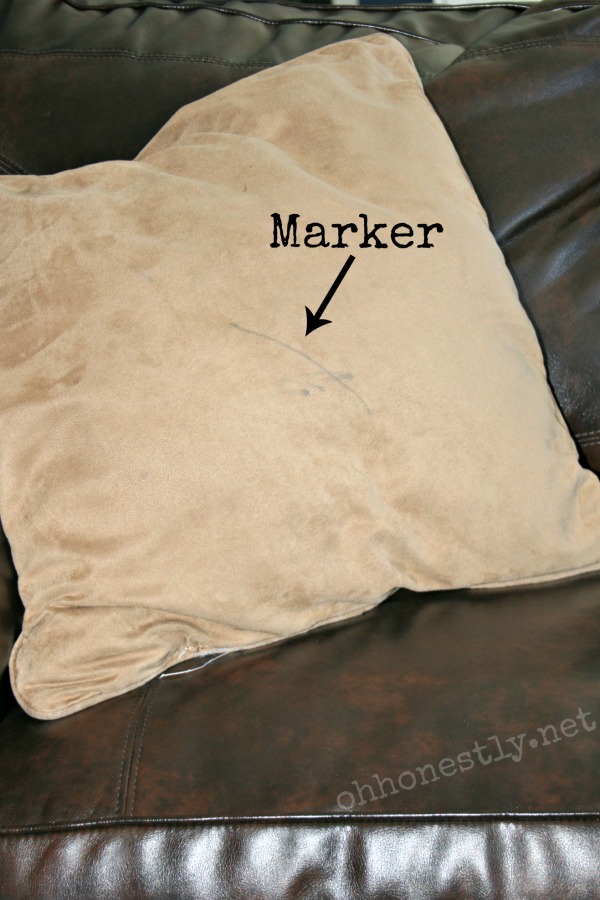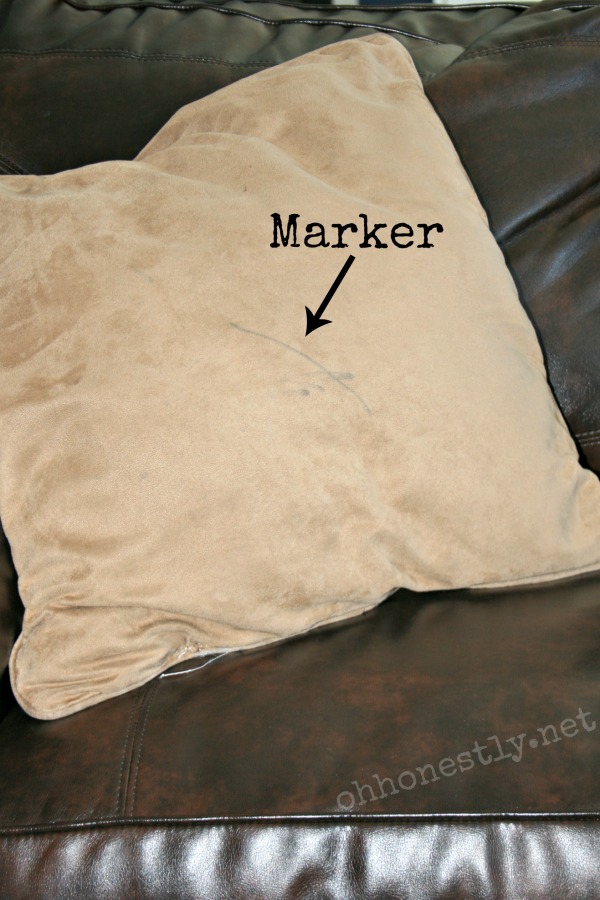 6. Heels and an apron? Puh-lease.
If practicality trumps style in your life, you're probably not a domestic diva. I wish I could take cookies out of the oven while wearing four inch heels, but if I tried it, I'd probably end up falling in the oven and that would ruin a perfectly good batch of cookies.
Give me my sweats and worn down slippers any day. I might look frumpy, but at least I'm comfy.
7. You often hear yourself say to the kids, "What's all over your face?"
"Is that chocolate? Wait, I think it's ketchup. When was the last time we had something with ketchup? Have you showered this week? This month??"
8. You consider fingerprints an integral part of your design style.
Fingerprints decorate your windows, your mirrors, and your stainless steel appliances. Sometimes you wash them off, but as soon as you do, you catch your kids licking the glass patio doors like a bunch of animals and rubbing their hands through the spit, so you've come to terms with the prints for now.
Besides, you know it's true that one day you'll wipe them away and the windows will stay clean and then you'll cry because your babies aren't babies anymore. This is really a matter of sentimentality over cleanliness when you think about it.
9. You don't sort your laundry.
All the domestic divas just stroked out.
Yes, we know we should separate the whites from the colors, but when our laundry piles are so big they're threatening to eat us up, our only real thoughts are on survival. And also the fact that we have no clean underwear. After all, we do have standards.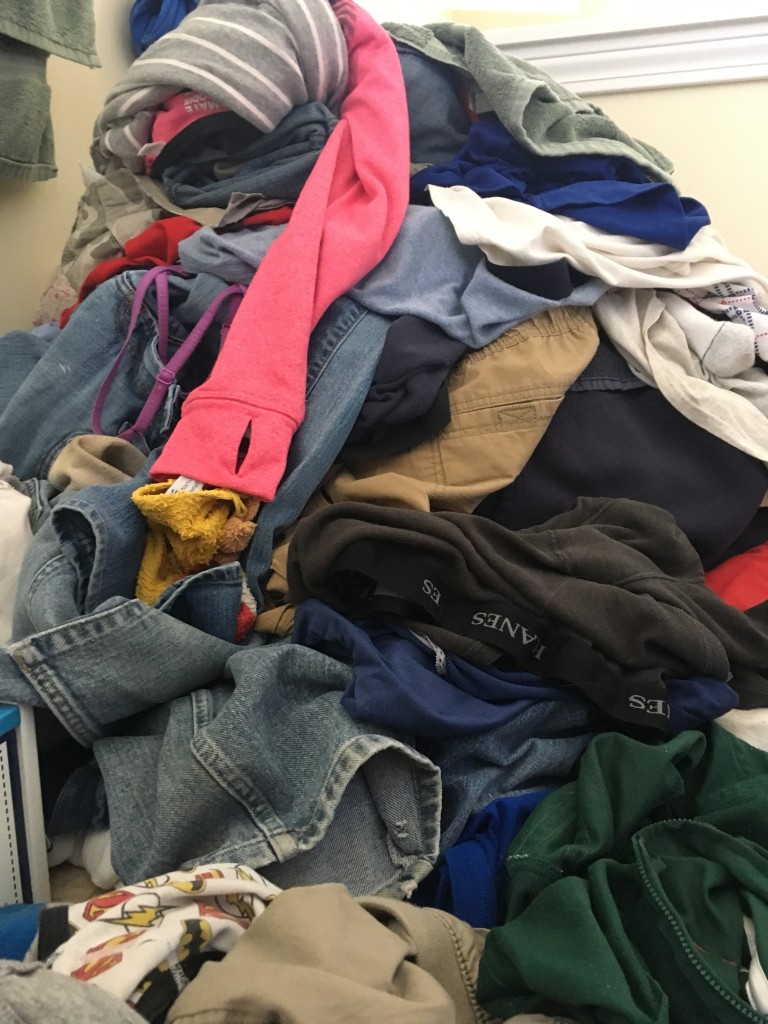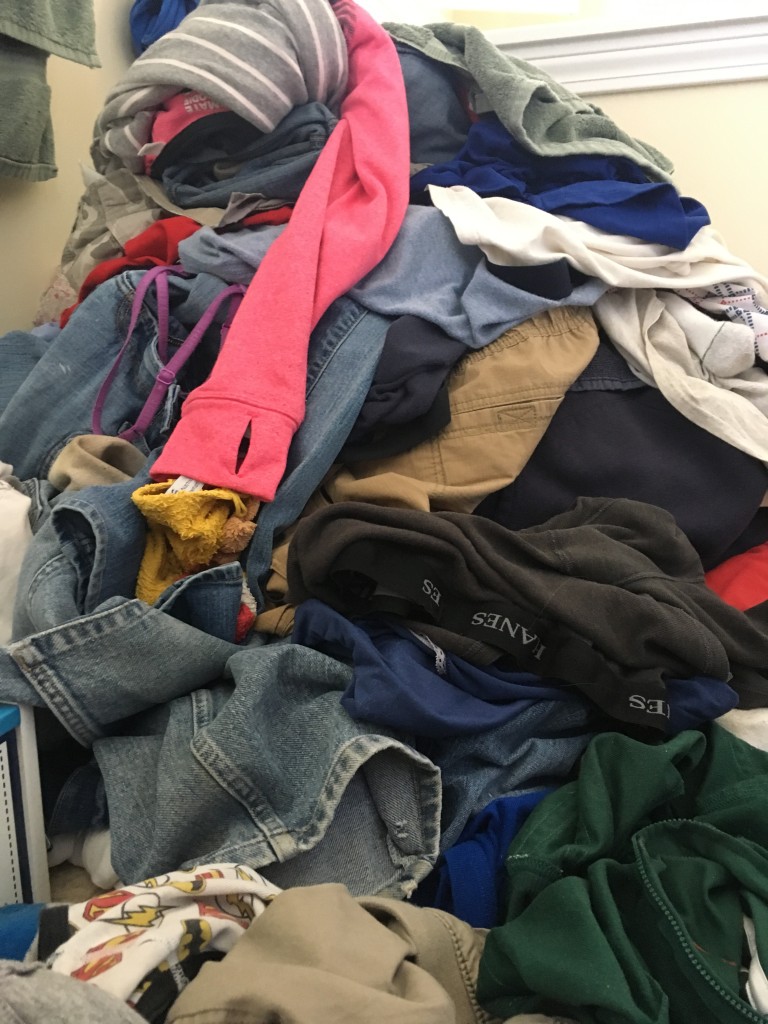 So what do you think? Can you join me in the ranks of the Domestic Mediocre? If so, I welcome you with open arms. And if not, can you please teach me your ways? I have some throw blankets that need arranging.