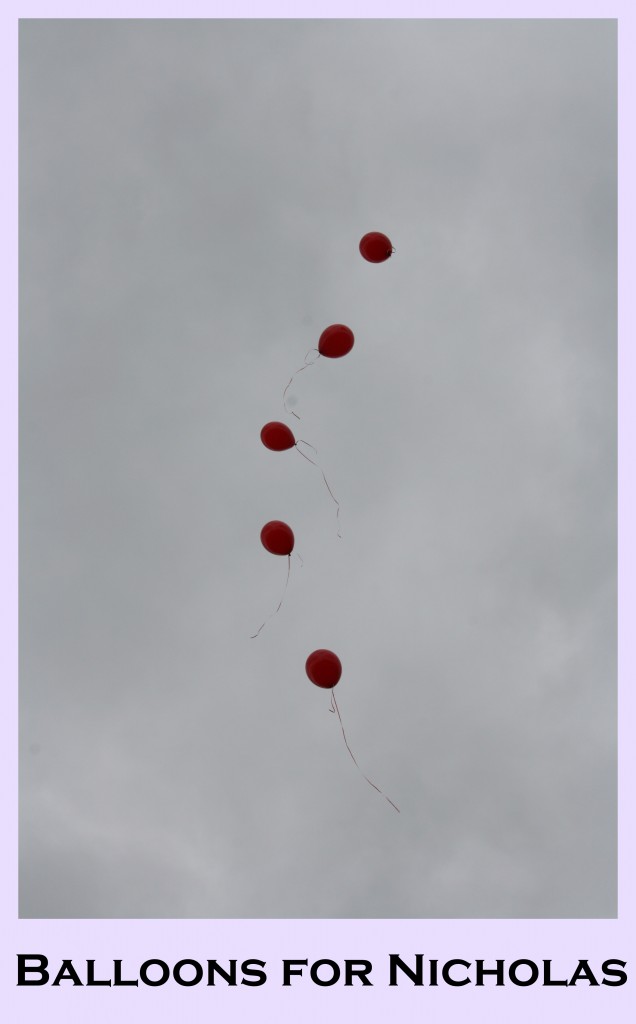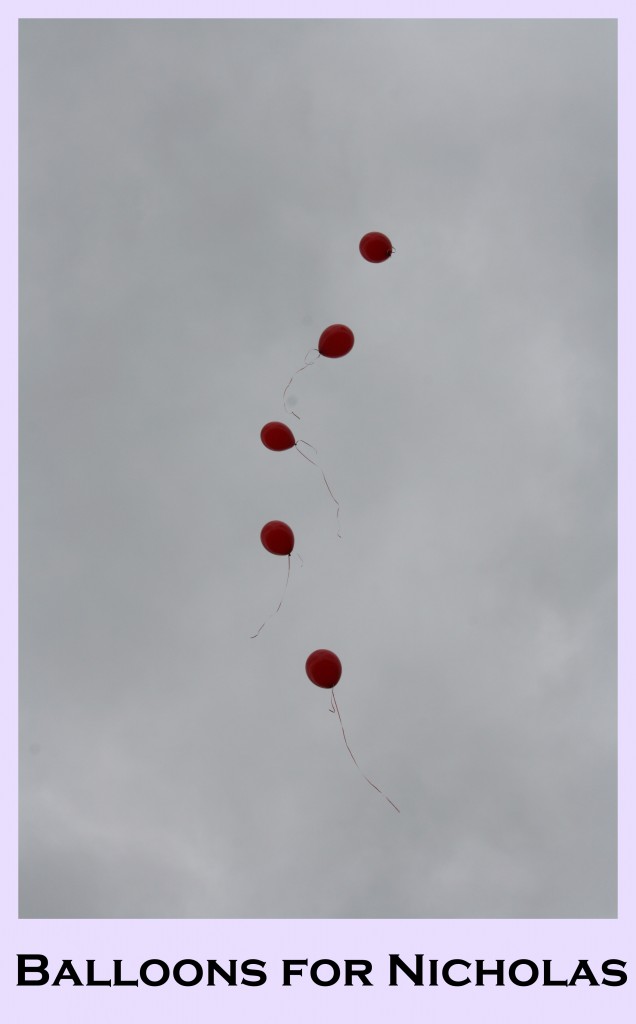 On Tuesday morning I asked the question:
I've been following the journey of the Sauer family as their son, Ben, battled a brain tumor. His time on Earth ended last week and it left me wondering how I could honor him and his family. I knew I couldn't necessarily do anything specifically for them, but I wanted to ensure, if only to myself, that his short life has made a permanent difference to me.
I soon decided that I wanted to do something for a family who had lost a child. But what?
The answer came quite quickly.
I've mentioned Nicole on the blog before. She lost her eight year old son, Nicholas, in January. Back in March, when she first told me about him, she mentioned that he absolutely loved balloons and his family was thinking of releasing red balloons on his birthday.
https://www.facebook.com/photo.php?v=1371428929217&l=482018954760241822
It just so happens that his birthday is today, a mere three days after I started looking for something to do.
A request for volunteers quickly brought in several people who wanted to get involved. The task was simple: On Friday, Nicholas' ninth birthday, release red balloons to remember him and honor him. And to let his family know that although we never had a chance to meet him, he is not forgotten. It's a small gesture, to be sure, but it is from the heart and I hope it brings a smile to his family on a difficult day.
Happy birthday, Nick. These balloons are all for you.