Below: Looking for awesome cooking gifts for kids? If your child loves to cook and bake, you'll find everything you need to make their next birthday or holiday gift a hit!
My oldest son loves cooking shows, especially the competitions. Whether it's Chopped, Guy's Grocery Games, or Cake Wars, he chooses his favorite contestant and eagerly watches to see who will come out on top. Once the show is over he's always excited to get into the kitchen and start creating.
When I recently became a Pampered Chef consultant, he immediately wanted to know what products they had that he could use. When I told him he was free to use any of the products I have, he informed me that he wanted his own.
"That way I can take them with me when I move into an apartment!"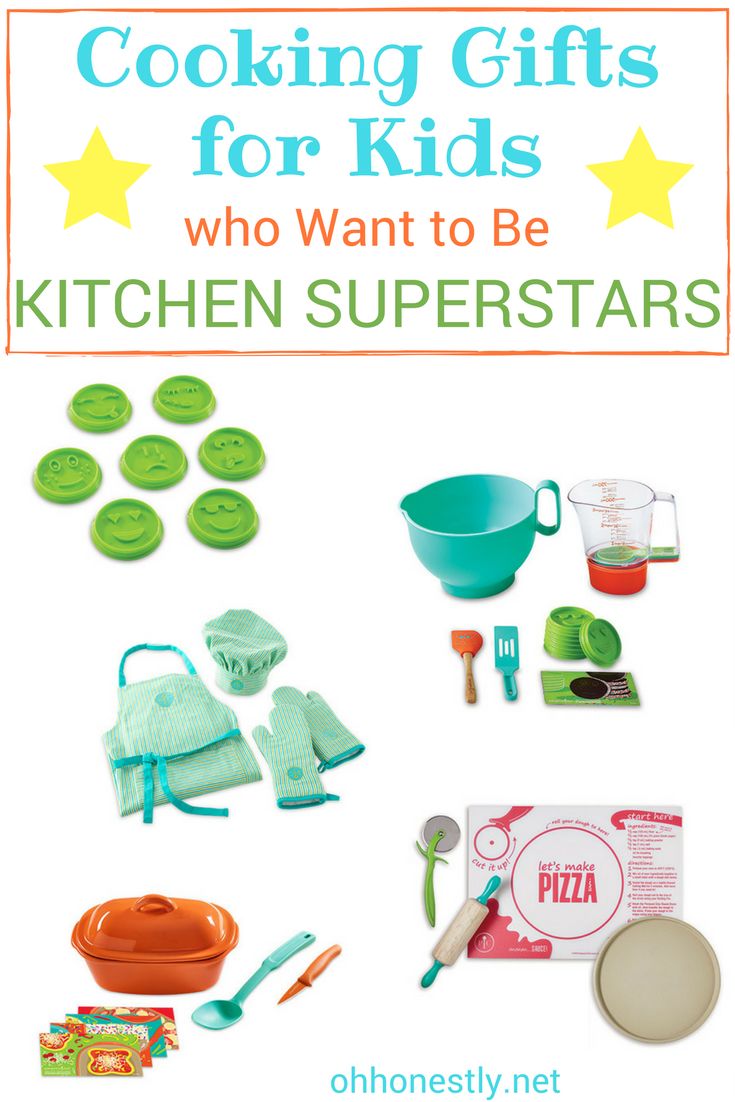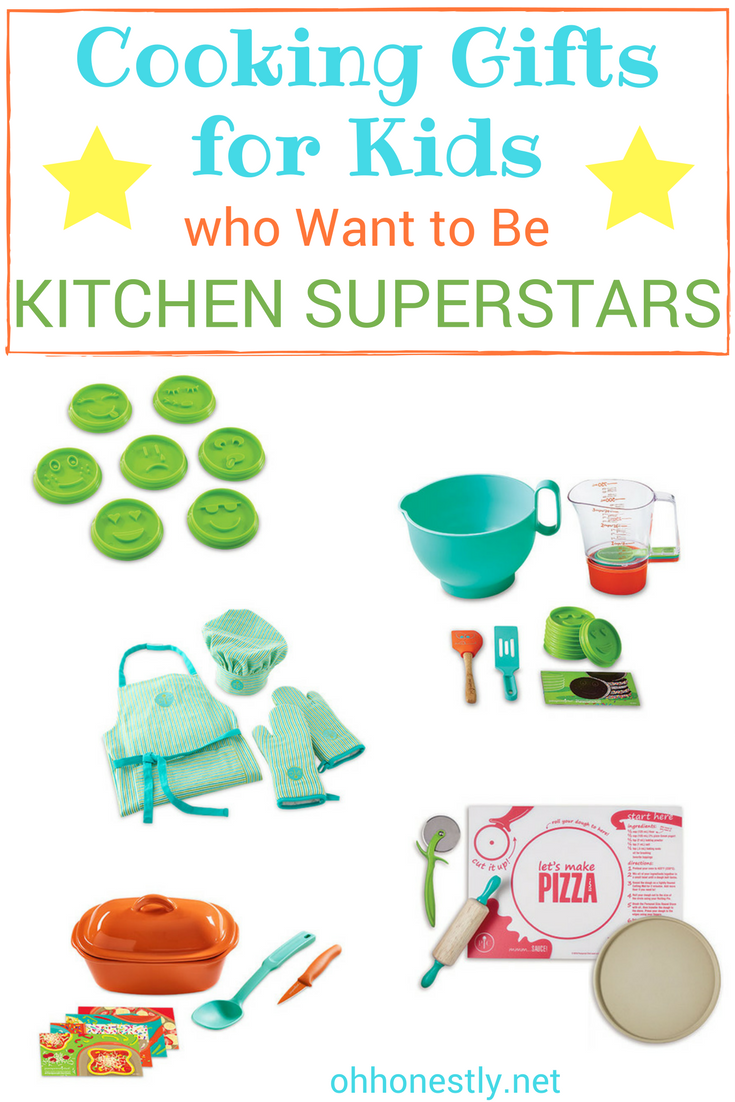 As much as I'd like to tell him not to rush it, I love the fact that he wants to learn skills that he'll need for the rest of his life, so I showed him the products that Pampered Chef made just for kids. Of course, he wants them all, but he's prioritized the apron and the covered baker.
I have a feeling he'll have outgrown both by the time he's ready for his own apartment, but they're still great tools to get him started on his love of cooking (something I'm sorely lacking).
Cooking Gifts for Kids Who Want to Be Kitchen Superstars
If your child loves to cook and bake too, this post is for you! These items are the perfect cooking gifts for kids who dream of being the next Master Chef. They would make great birthday, Christmas, Hanukkah, or Easter gifts.
You can order directly from the links or if you want to get them for FREE or a discount, send me an email (lauren@ohhonestly.net) and we can set up an online Pampered Chef party. You'll earn tons of great host rewards to get your gifts at a fraction of the regular price.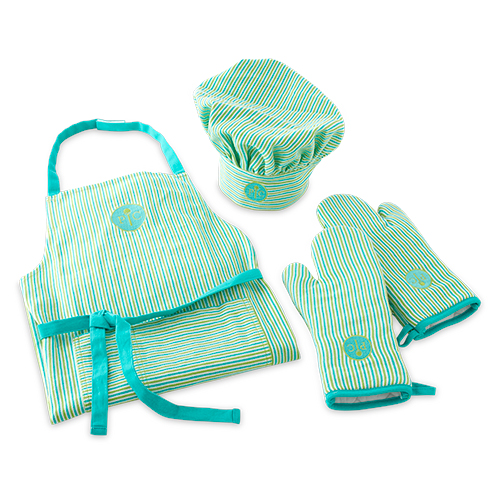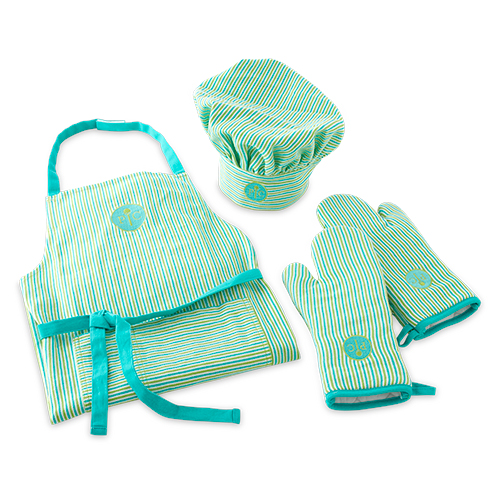 Or if you don't want an entire set, mix and match to create your own basket!
Apron $19.50
Oven Mitts $14.50
Chef Hat $12.00
Emoji Cookie Cutters $10.00
Mini Nylon Serving Spatula $4.00
Personal Size Round Stone $17.00
Mini Deep Covered Baker $55.00
Coated Paring Knife $14.00
Spoon $6.00
Which set would your little chef love?
Don't forget! You can get these items for free by hosting a party! Send me an email and we'll set it up. lauren@ohhonestly.net