This post contains affiliate links. At no cost to you, I will earn a small commission on any purchase made through the links. Thanks for your support!
Every year my mom hosts a Valentine Tea. The girls in the family get together, eat cute Valentine themed food, and exchange homemade valentines.
Last weekend, less than a week before the party, I still had no idea what Annelise and I were going to bring. Thankfully, the blogging world came to the rescue when I stumbled upon this post from Meatloaf and Melodrama about making painted coffee mugs. That reminded me that my friend Kristen from Mommy in Sports had her daughter decorate mugs with Sharpie markers at Christmastime.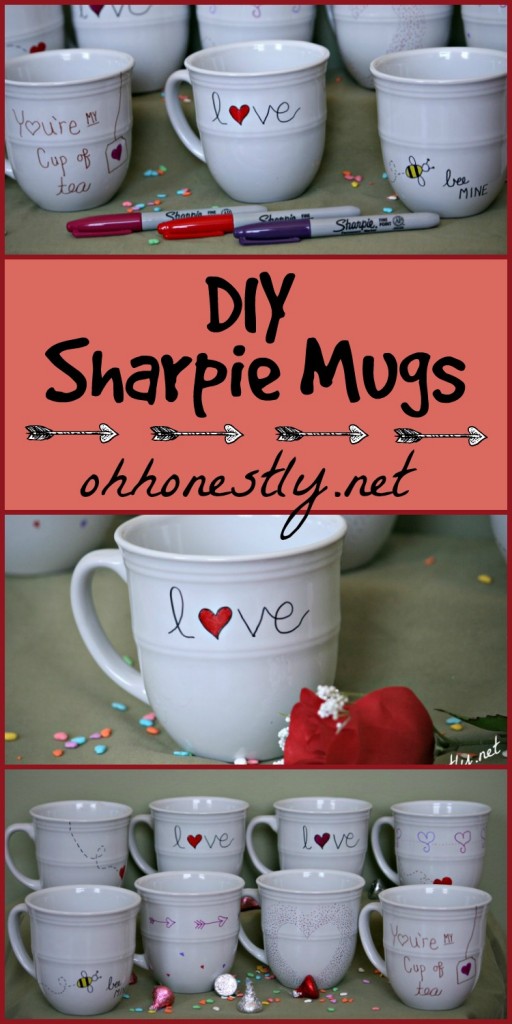 DIY Sharpie Mugs
I read up on tips from people who'd been there, done that, then went to the store for supplies. Sharpies and cheap mugs. That's it.
I brought them home, washed them, then had a blast decorating them. Some came out cuter than others, but I still like them all.
NOTE: I took the pictures before I baked them. They're still in the oven, but it appears that some of the colors have faded. Not sure that anything can be done about that, but it's worth keeping in mind. If you make these, your end result may not be quite as bold as what's seen here.
UPDATE: When I pulled them out of the oven this morning, the purple and red faded considerably. The purple still looks purple, but is faded, and the red looks orangish-yellow. I'll have to do some research to see if there's a solution to that. The other colors held up quite nicely.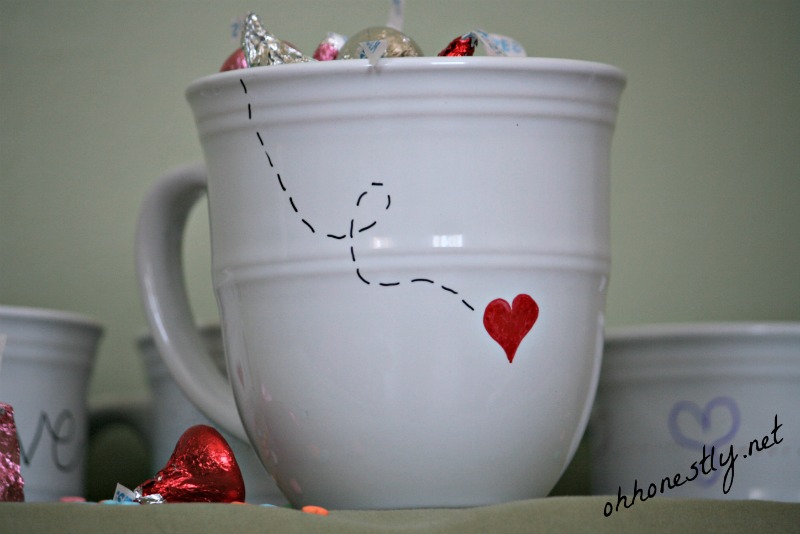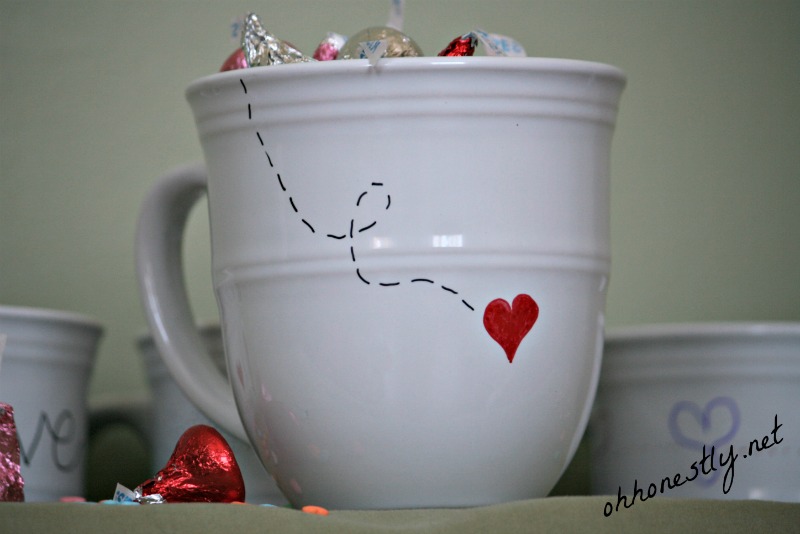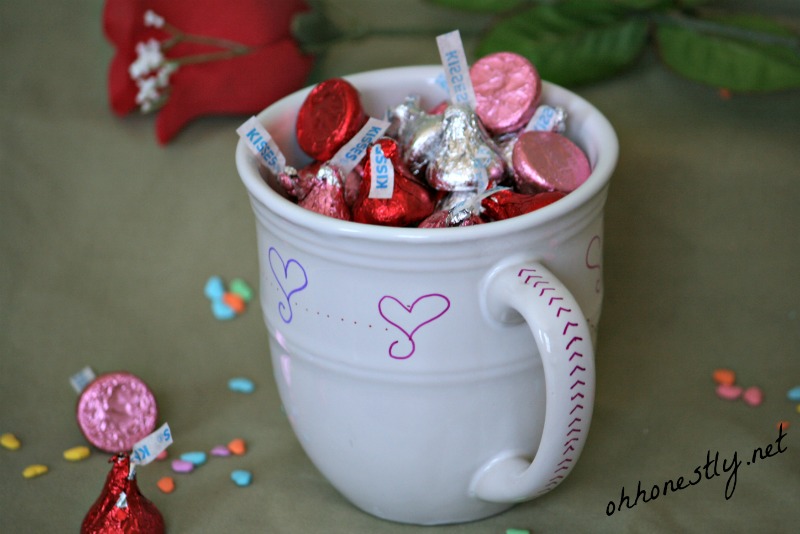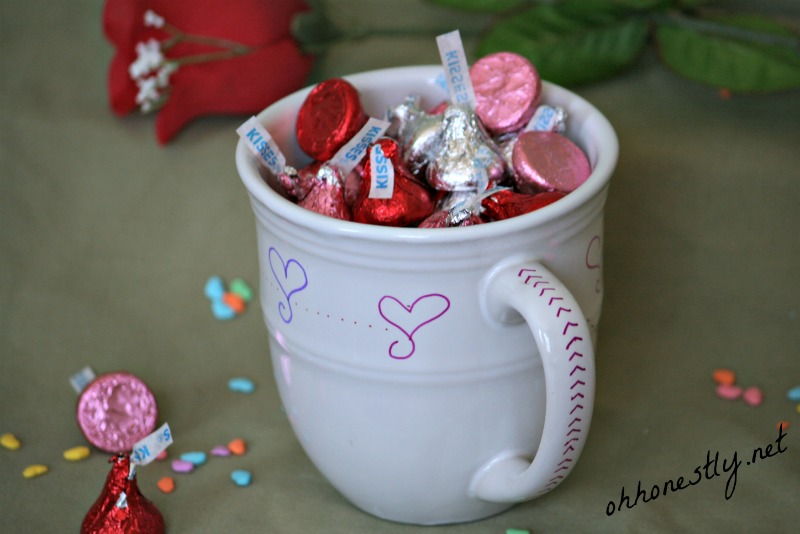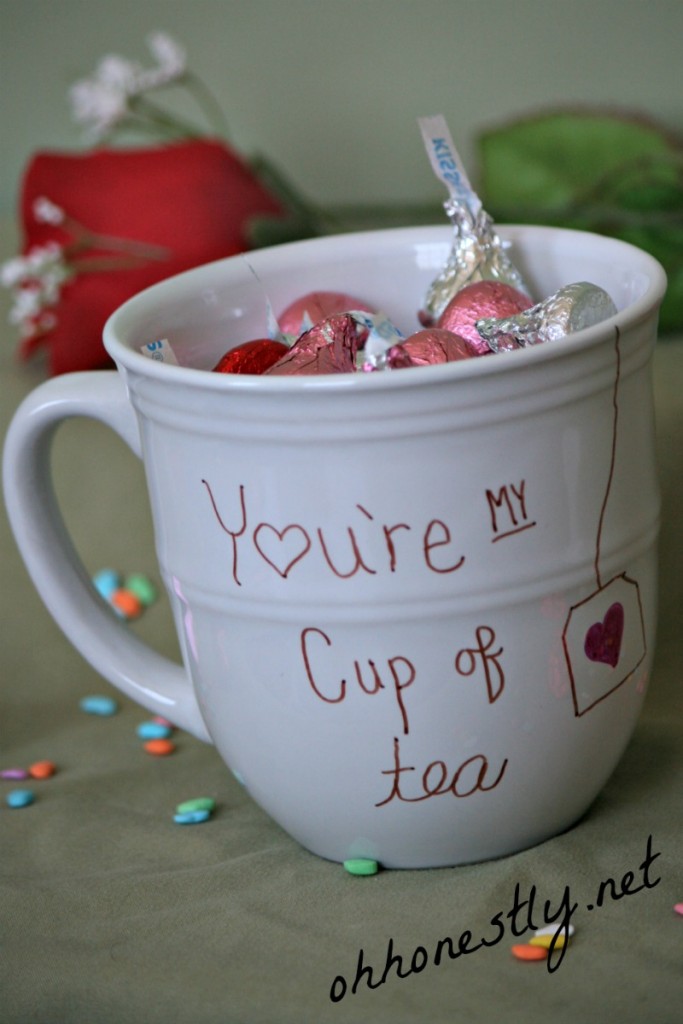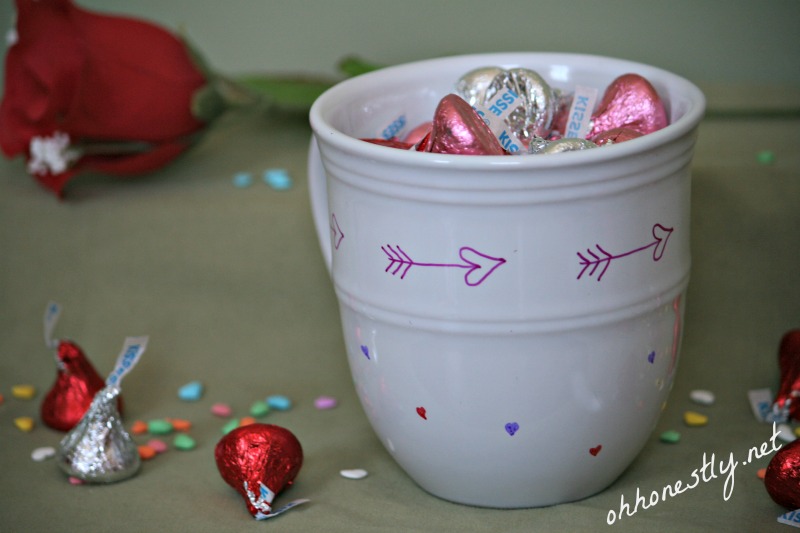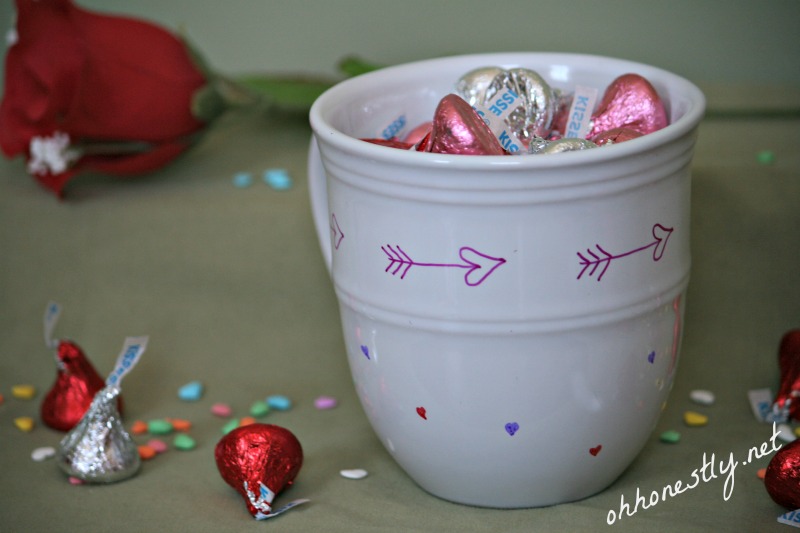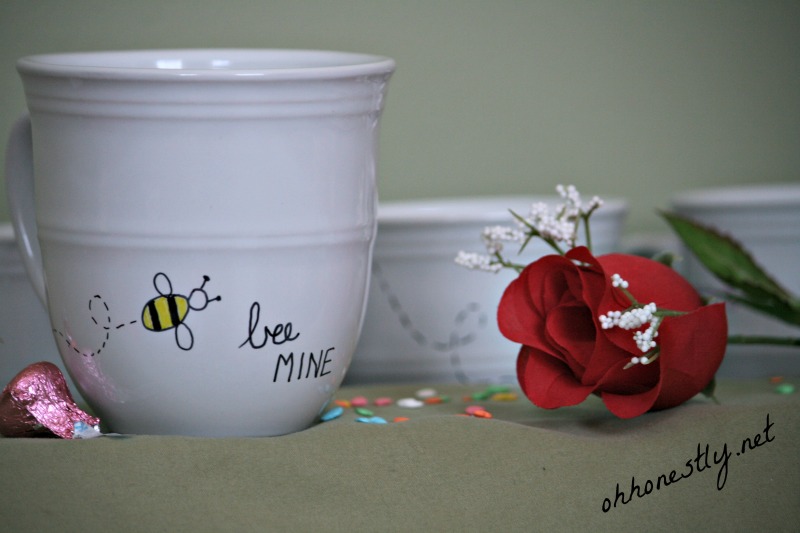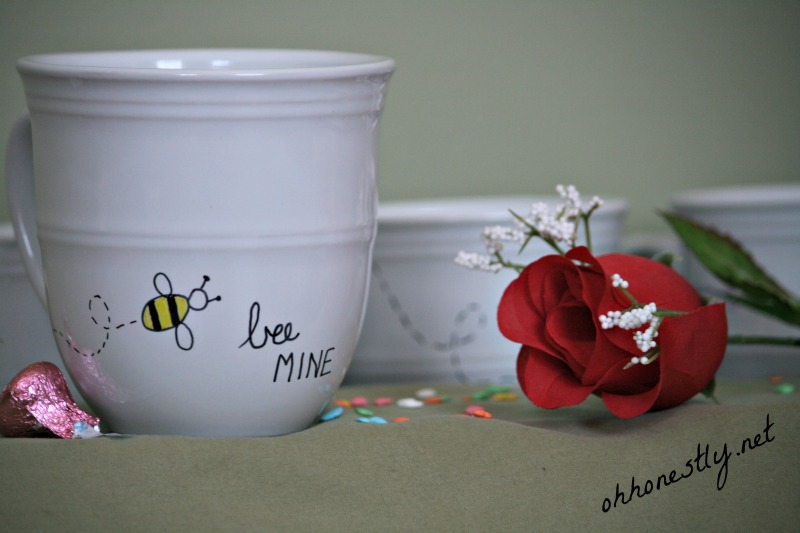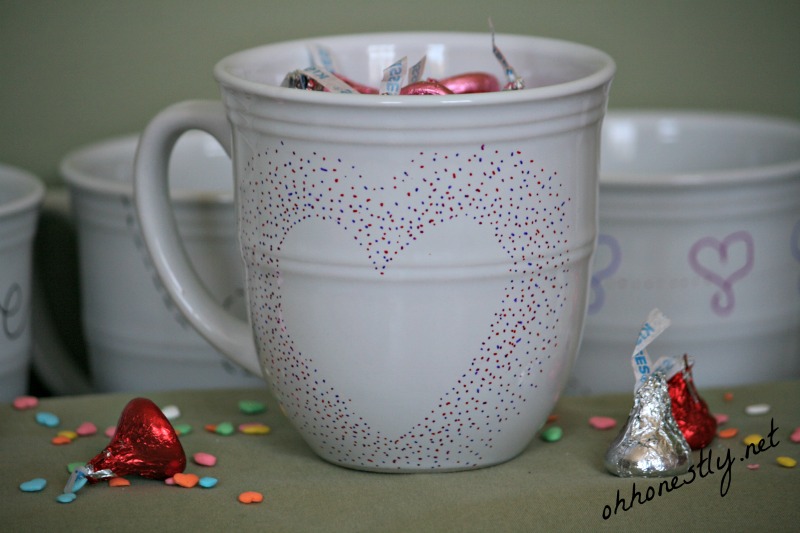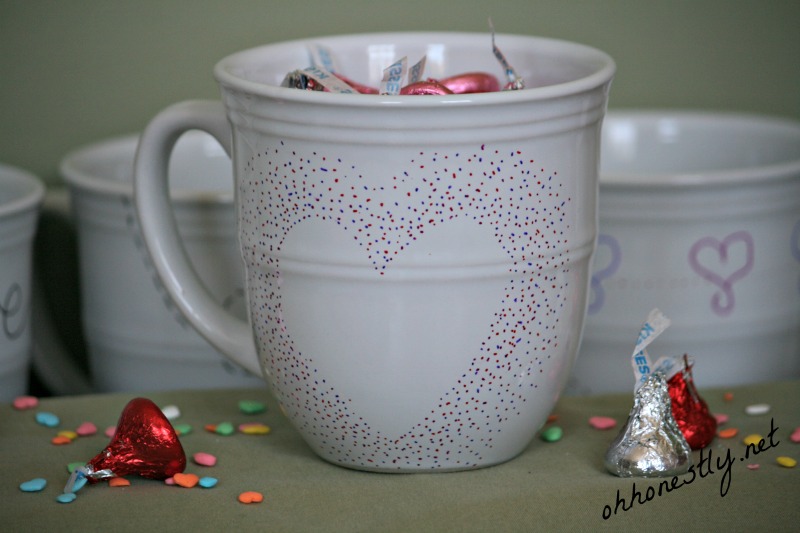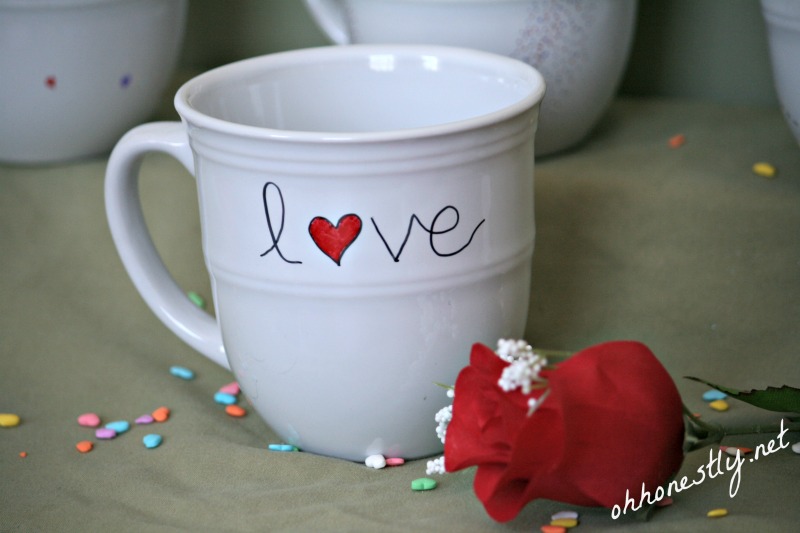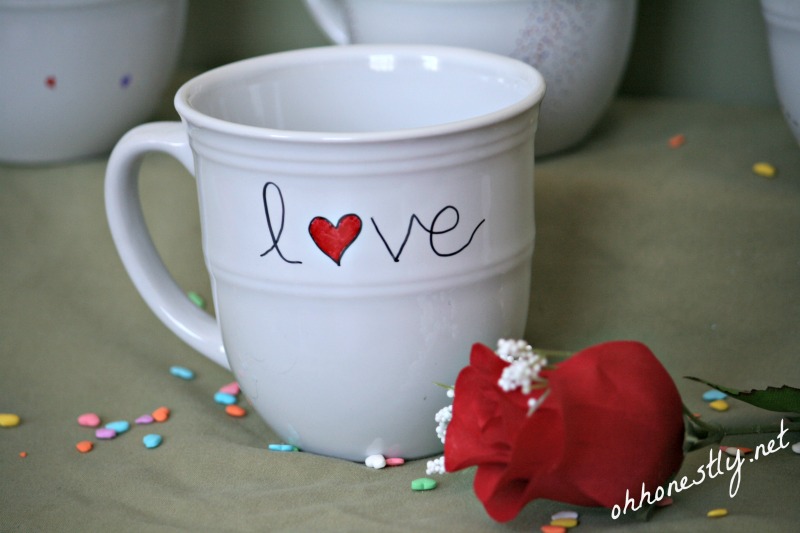 To set the marker, place the mugs in a cold oven. Set the temperature to 450 degrees. Once the oven is preheated, set the timer for 30 minutes. At the end of the 30 minutes, turn the oven off, but leave the mugs in the closed oven for another 15 minutes. After the 15 minutes has passed, crack open the oven door and let the mugs cool in the oven overnight.
For more tips, especially if you plan to use stencils, check out Kristen's post (I linked to it above).
Oh, and one more thing. Since I have a slightly sick sense of humor, I decided to put a surprise in the bottom of one lucky recipient's cup.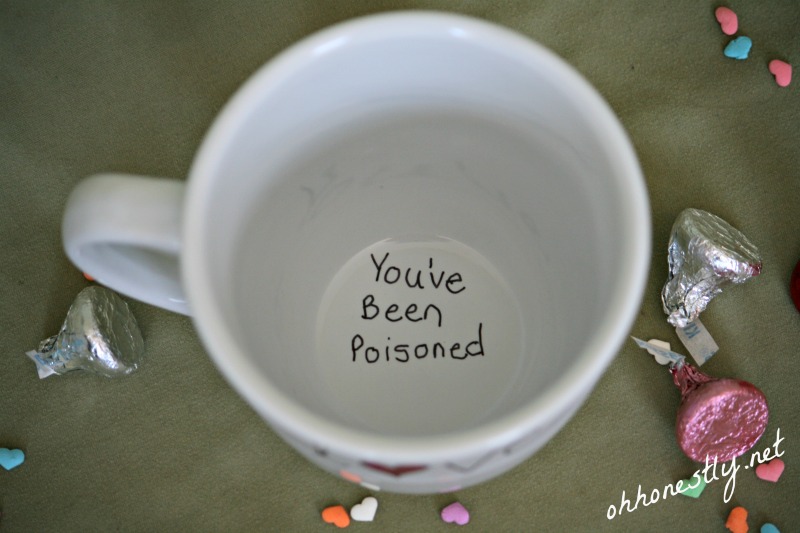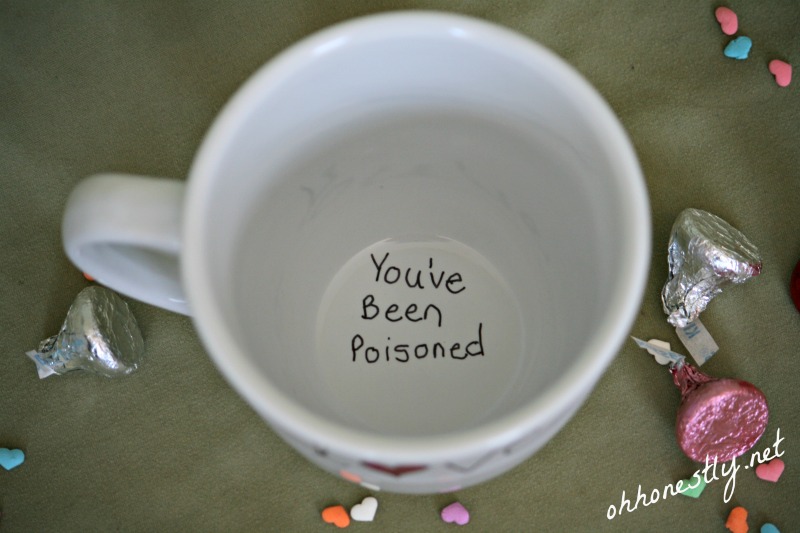 Depending on how well these mugs hold up to a dishwasher, I kind of want to get rid of all my plates, mugs, and bowls, and make my own set. Do you think it's safe to eat off of Sharpie?
UPDATE: If you use regular Sharpies, don't put them in the dishwasher! I'm told you should use the oil-based Sharpies instead. I'll try that next time.