This post contains affiliate links.
We've all been that mom. The one with the greasy ponytail in last night's pajamas, dodging glances from the other parents at school drop-off.
Sure, we meant to get up in time to take a shower, but the fourth grader needed cookies for a bake sale so we were up extra late last night and our bed was sooo warm and cozy this morning.
Then when we did get up, the first grader couldn't find his shoes and the middle schooler needed help with the homework she suddenly remembered was due today and the dog threw up on the carpet we just had professionally cleaned and… well, a shower just wasn't in the cards.
Even the most low maintenance mom (that's me!) would enjoy looking like a functioning member of society, but it just takes too darn long, doesn't it? Even with my simplest of maintenance routines, I still take 25-30 minutes from shower to shoes, and some days I just don't have that much time to spare on myself.
Maybe on those harried mornings we should resign ourselves to the fact that everyone at school is going to see us in all our disheveled glory.
Or should we?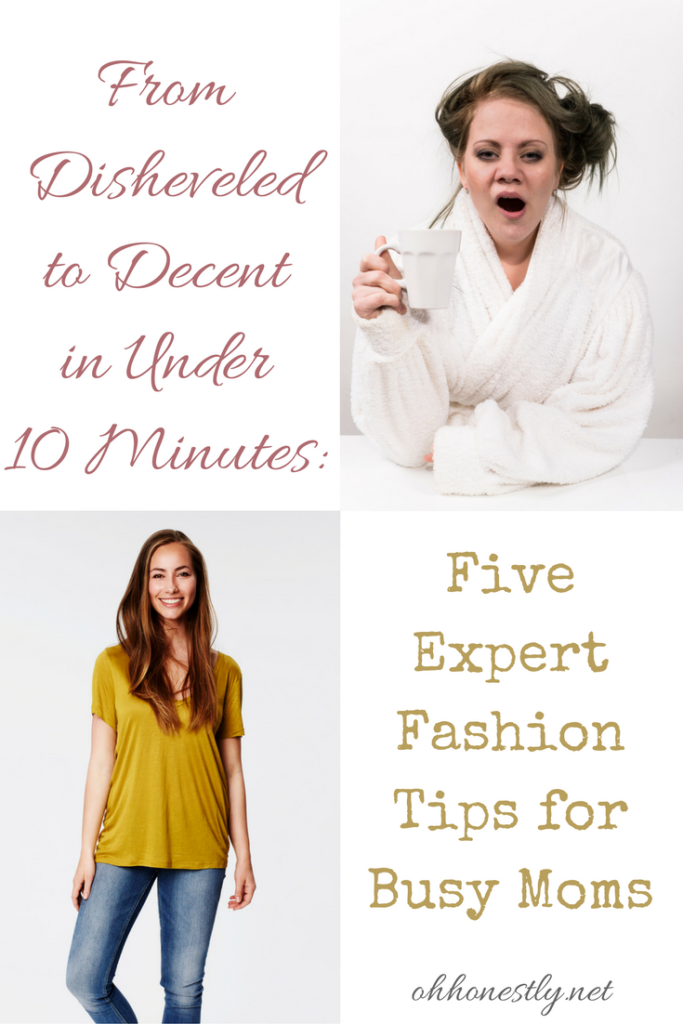 I recently contacted Alison Lumbatis, founder of Get Your Pretty On, to ask if she had any tips for busy moms to look put together in a hurry. Boy, did she deliver.
The following five tips all take under ten minutes (even when you combine them!) and will have you looking polished and put together all day.
My favorite part? These are tips that even a low maintenance mom can appreciate. They're not about getting all dolled up; they're about being comfortable without looking like you just rolled out of bed. Now that's my kind of fashion!
Five Expert Fashion Tips for Busy Moms
1. Have a "no fuss" hair routine
Save time by washing and drying your hair the night before. Touch it up the next day with a flat iron or round brush.
2. Nail five minute makeup
Start off by applying foundation or concealer to even skin tone, apply a light powder over it, then swipe on a champagne colored eye shadow and two coats of mascara. While it's drying, apply blush to apples of cheeks and smooth stray brow hairs. Finish it off with a swipe of pink lip gloss for a fresh faced look that's perfect for day.
3. Build a flexible wardrobe with the right basics
You'll want to stock up on great fitting jeans (dark wash skinnies, black jeans, and boyfriend jeans), well made t-shirts, a few printed tops, lightweight long cardigans, and lots of accessories, including scarves, to easily change up your looks. For footwear, I recommend comfortable slip-on sneakers, ballet flats, ankle boots,and riding boots.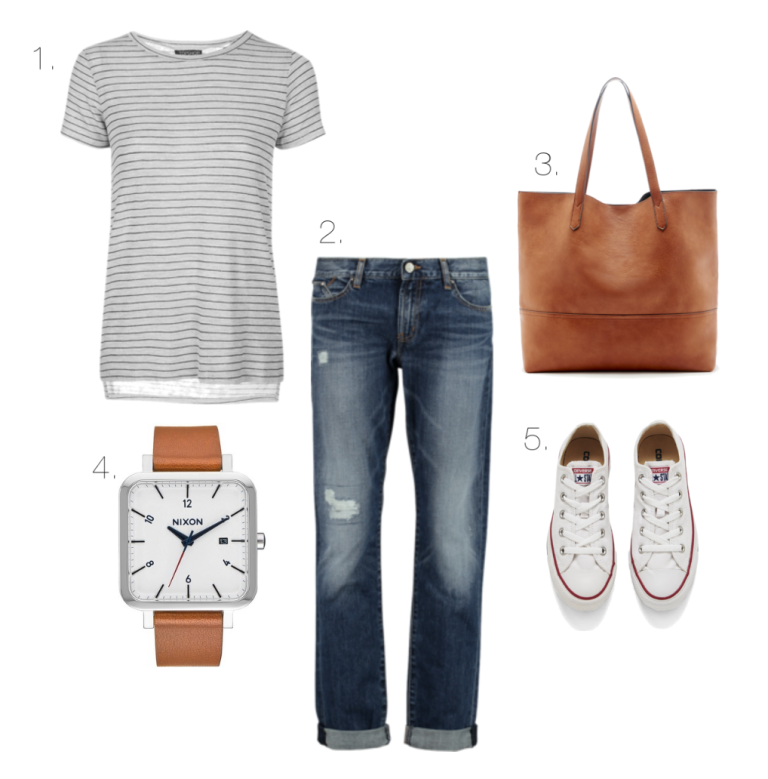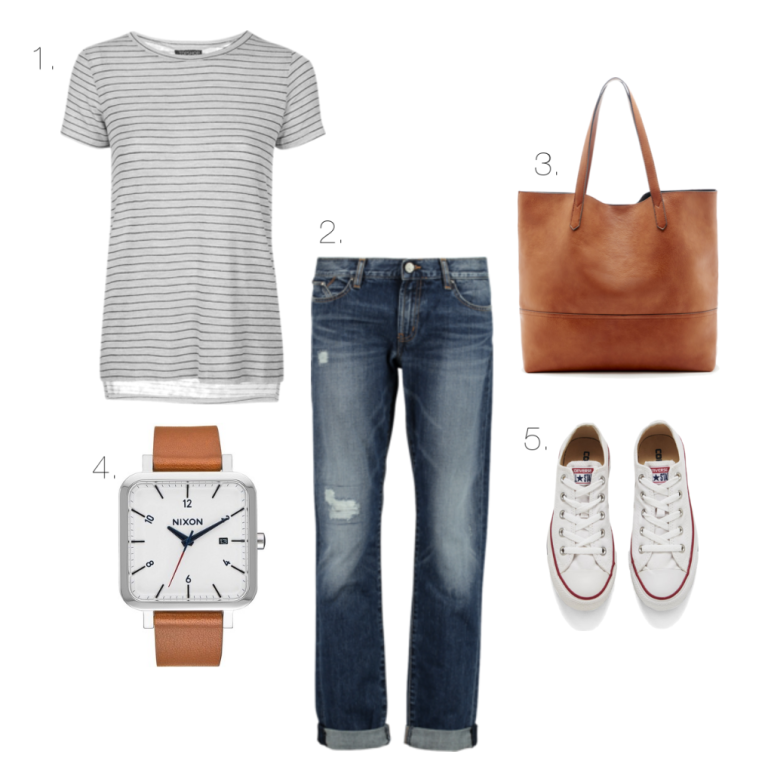 4. Dress up your basic jeans and tee with one awesome accessory
Try a pendant or statement necklace, patterned scarf, or even printed shoes.
5. Be date night ready with a basic outfit formula
Pair dark wash skinny jeans with a long solid-colored blouse or tunic. Add a long necklace and ankle boots with a low heel.
If you like Alison's practical tips, check out her Fall Style Challenge. She sends you a list of items (clothes and accessories), you shop your closet and/or the store for the pieces, and then for three weeks, she sends you a daily email with what items to put together to create a stylish outfit.
I've done several of the challenges (check out how I got a whole new spring wardrobe for under $100 dollars here) and I love how she takes all the guesswork out of pairing things up. Twenty-one outfits from one simple list of items is just the kind of thing I need, and as you can see below, the clothes are all things you can wear in everyday life.
Learn more at Get Your Pretty On (you can also click on the picture below).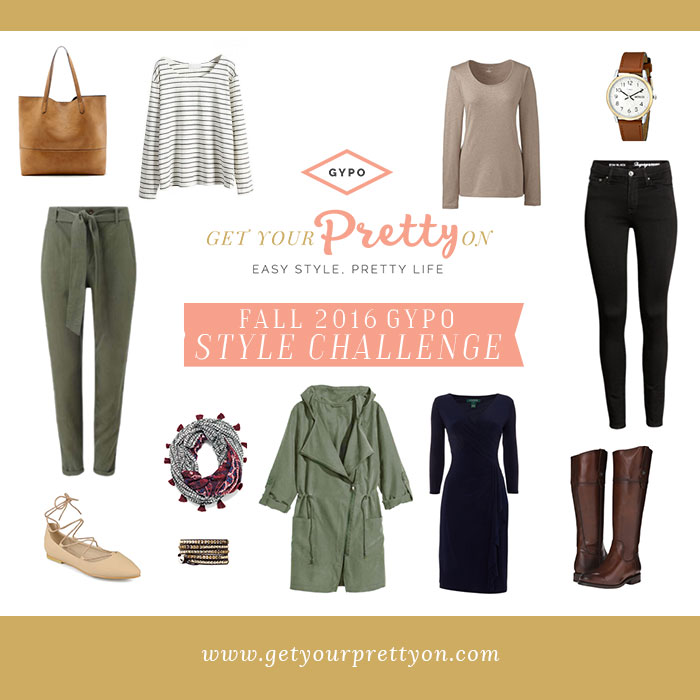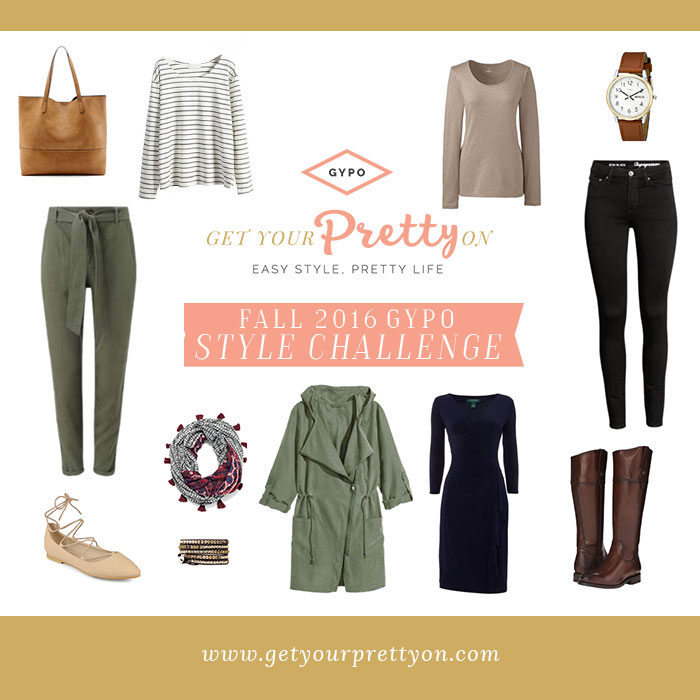 What's your best tip for looking put together in a hurry? Share it in the comments below.