This is it. My very last Keeping It Real Challenge post. Every week for an entire year I've written about what's going on in my life. The real stuff, not the nicely polished version that makes me look good.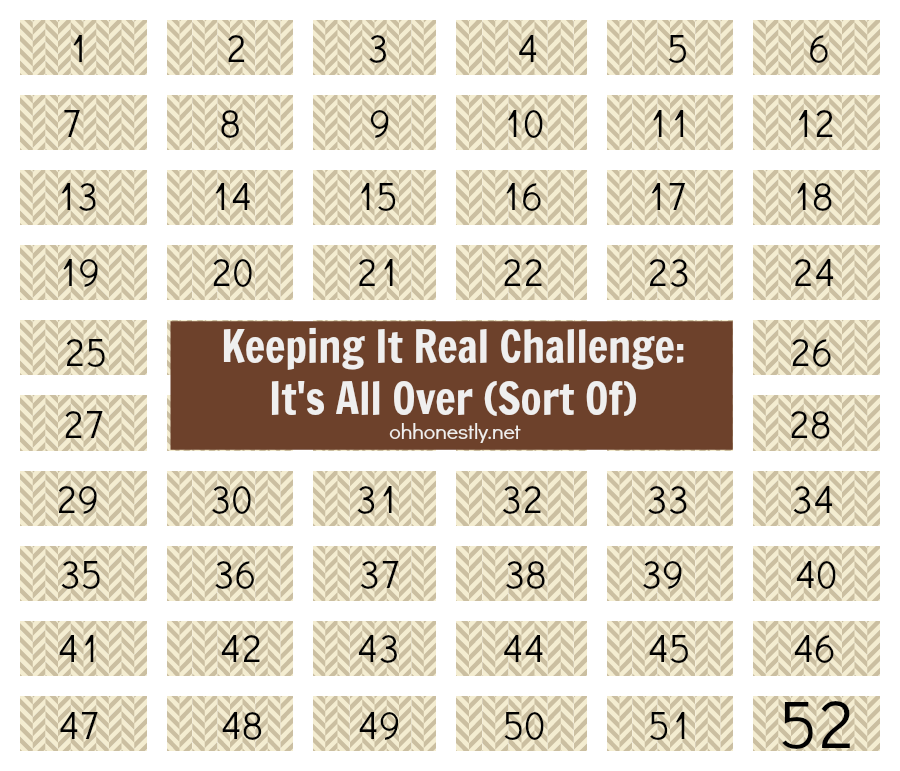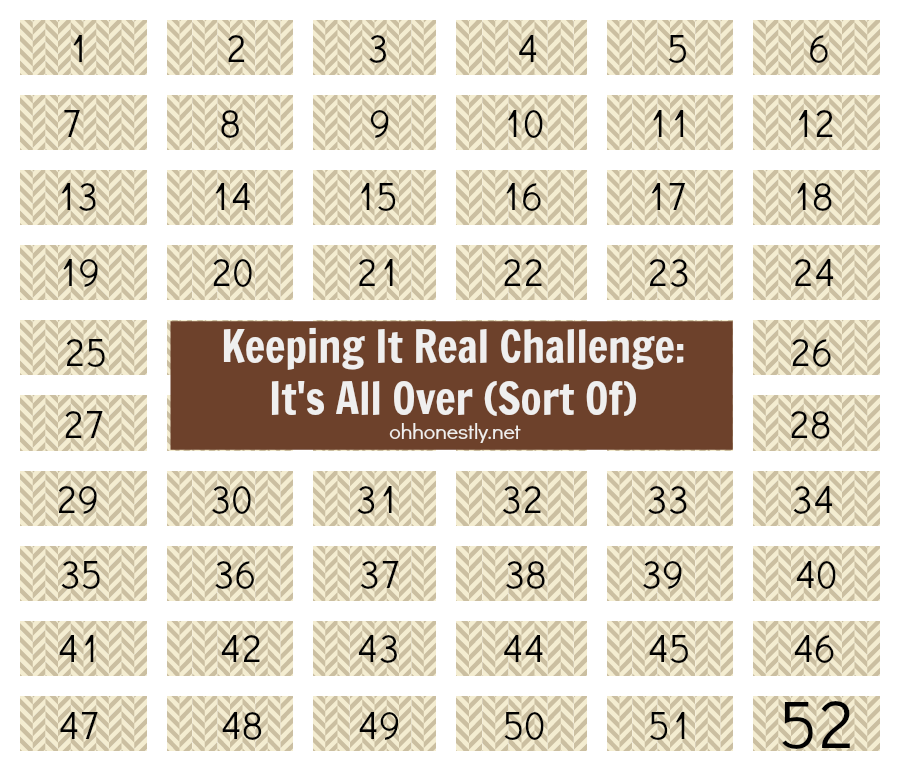 Keeping It Real Challenge Week 52: It's All Over (Sort Of)
Some weeks' posts have been ridiculously boring; even I didn't feel like reading them. Some were funny. Some were born out of a sense that I am totally failing at everything. Some were realizations I made.
As I looked back through all the posts yesterday, I noticed some themes emerging. Things like:
Even in my most infuriating or stressful parenting moments, there is humor to be found.
These years with my kids are fleeting.
 In the moments when I'm at my weakest, there is always someone to come alongside and offer encouragement.
Have these been my most popular posts? Not by a long shot. Did it get annoying to figure out something to write about week after week? Sometimes. Do I regret doing it? Not for a minute.
I took a chance at being real and it has paid off in ways that I didn't expect. This has been a huge year of growth for me and, although the Keeping It Real Challenge is over, I promise to keep sharing the real stuff with you, pretty or not.
As a 'grand finale' to this challenge, I'm putting together a free download of what happens when you stop pretending and get real. I hope it will encourage some of you to step out from behind the masks you wear (perfect mom? gourmet cook? all-around, have it all together person?) and show your true identity to those around you. It's scary, but you won't regret it.
I'll let you know when the download is ready. Until then, have a great week and remember to keep it real!