It's a new month and that means a new batch of lunchbox notes for May!
This month there are jokes, words of encouragement, and lots of fill-in-the-blanks, including some fun ones that let you tell your kids about life when you were a kid.
Lunchbox Notes for May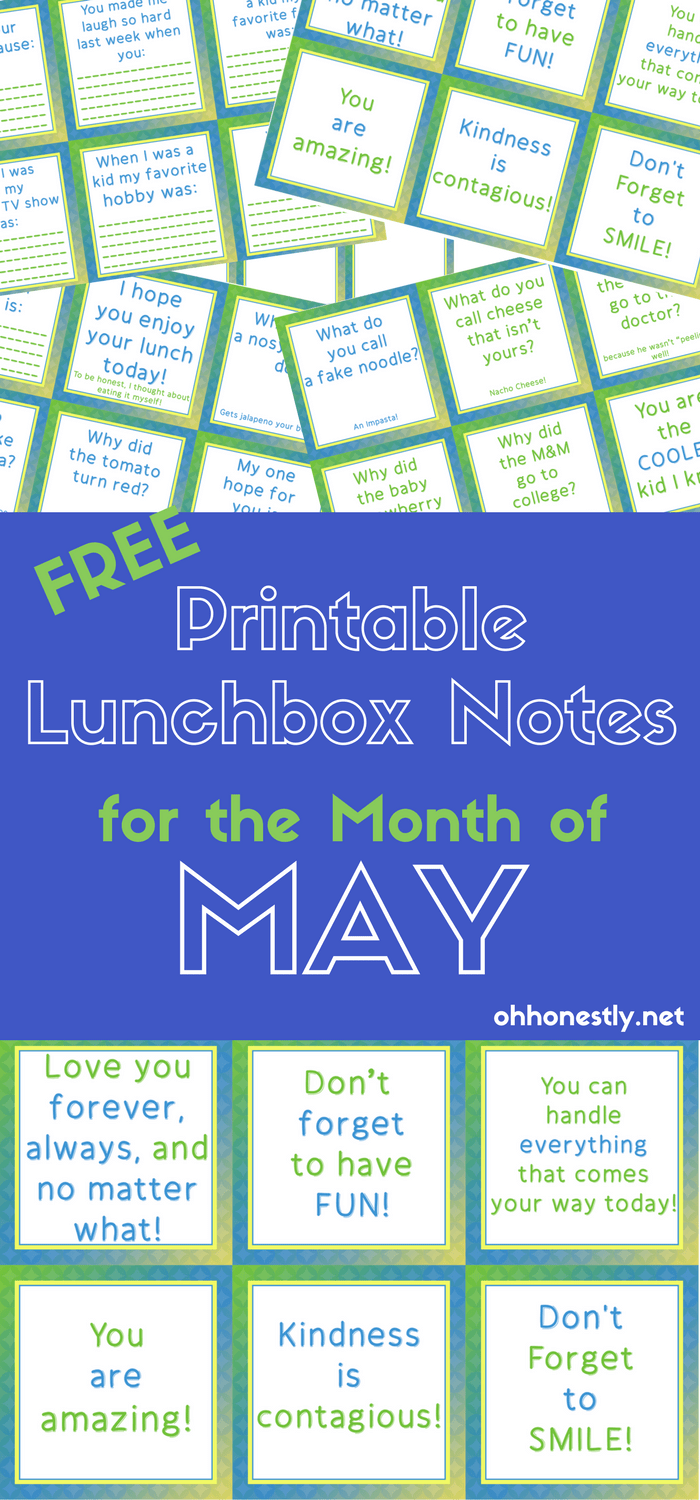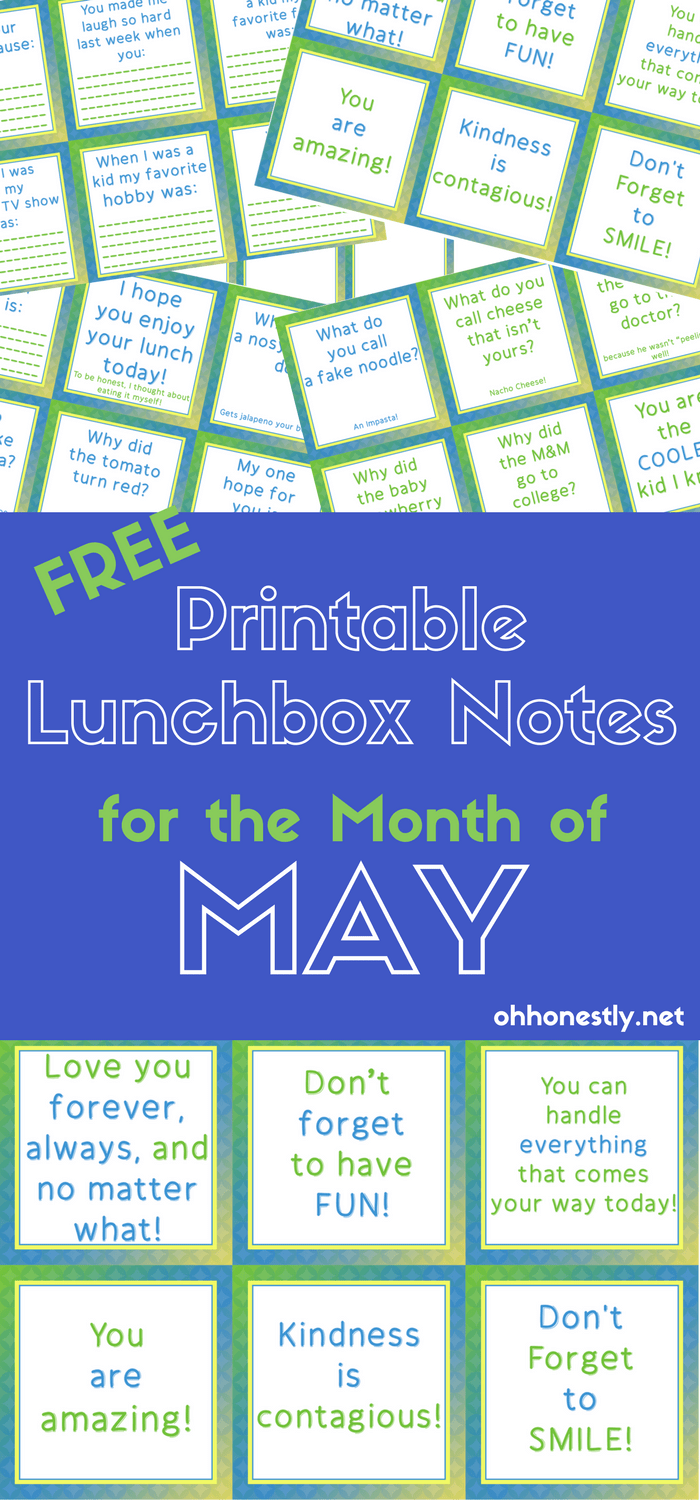 Sign up below to get immediate access to your notes.
If one month isn't enough, I have notes for the entire year, PLUS longer templates to write letters to your kids that they'll cherish forever. They're all available in my printable resource pack.
And if you'd like more insight into why you should write to your kids, check out my book, The Words Your Kids Need: The Value of Writing to Your Children and How to Do It With Ease.