It's a new month and that means a new batch of lunchbox notes for May!
This month there are jokes, words of encouragement, and lots of fill-in-the-blanks, including some fun ones that let you tell your kids about life when you were a kid.
Lunchbox Notes for May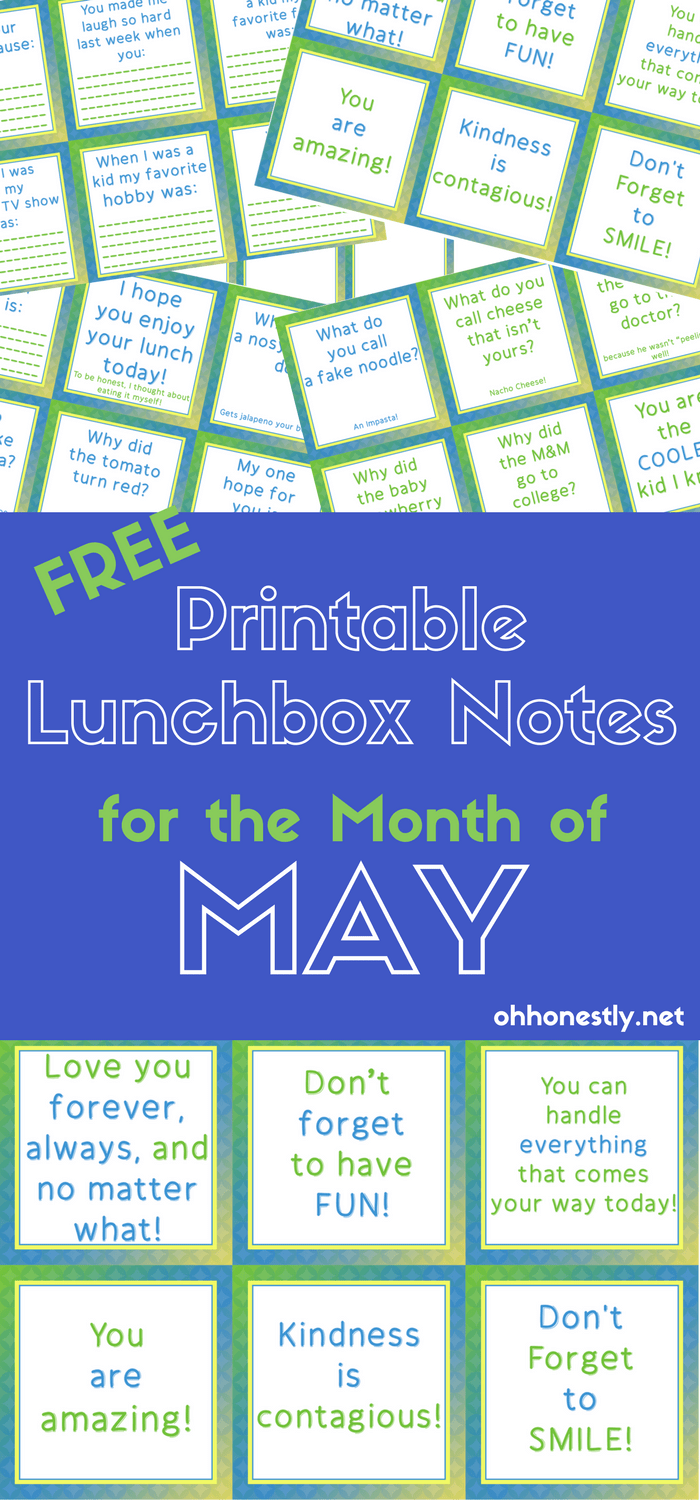 Sign up below to get immediate access to your notes.