Disclosure: This post contains affiliate links. If you make a purchase after using my link, you'll pay the same as always, but I'll make a small commission. Thanks for supporting the blog!
Last week I was scrolling through Facebook and saw an adorable DIY valentine wreath by Sunshine and Hurricanes. I thought, "Hey, I think I can do that!", so several days later I made a trip to Hobby Lobby, bought my supplies, and gave it a try.
As much as I loved hers, I'm a simple girl and decided I needed something that would suit my 'less is more' style. If my wreath is too plain for your taste, you can easily make it as ornate as you want.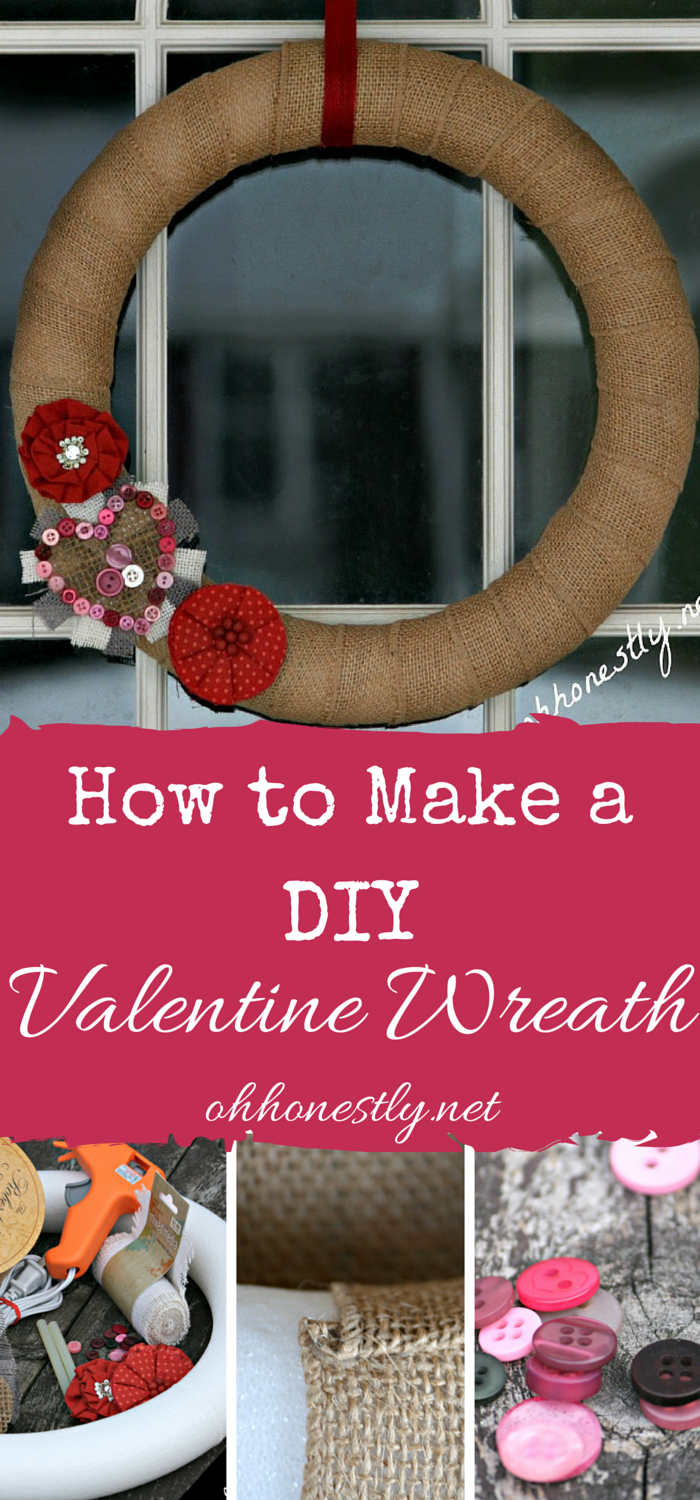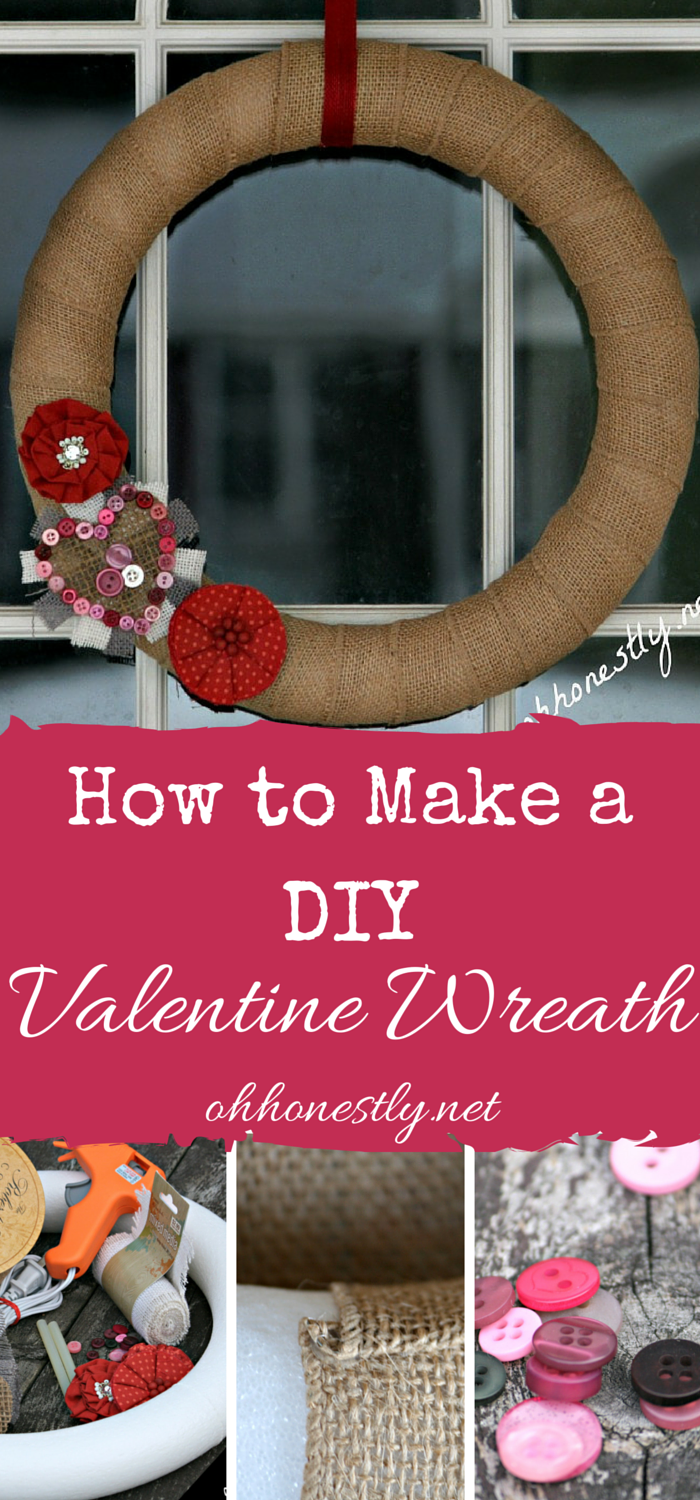 How to Make a DIY Valentine Wreath
1. Gather your supplies
I used:
Styrofoam wreath form (you could use any form)
Burlap ribbon
Burlap scraps
Ribbon (for hanging)
Scrapbook embellishments (flowers and hearts)
Buttons
Glue gun and glue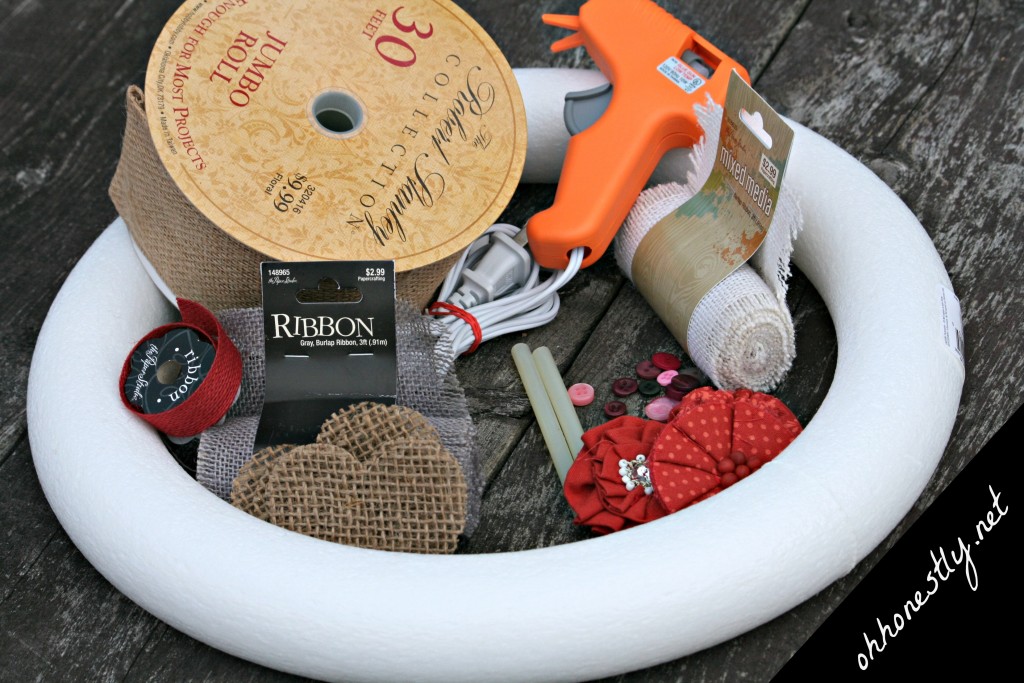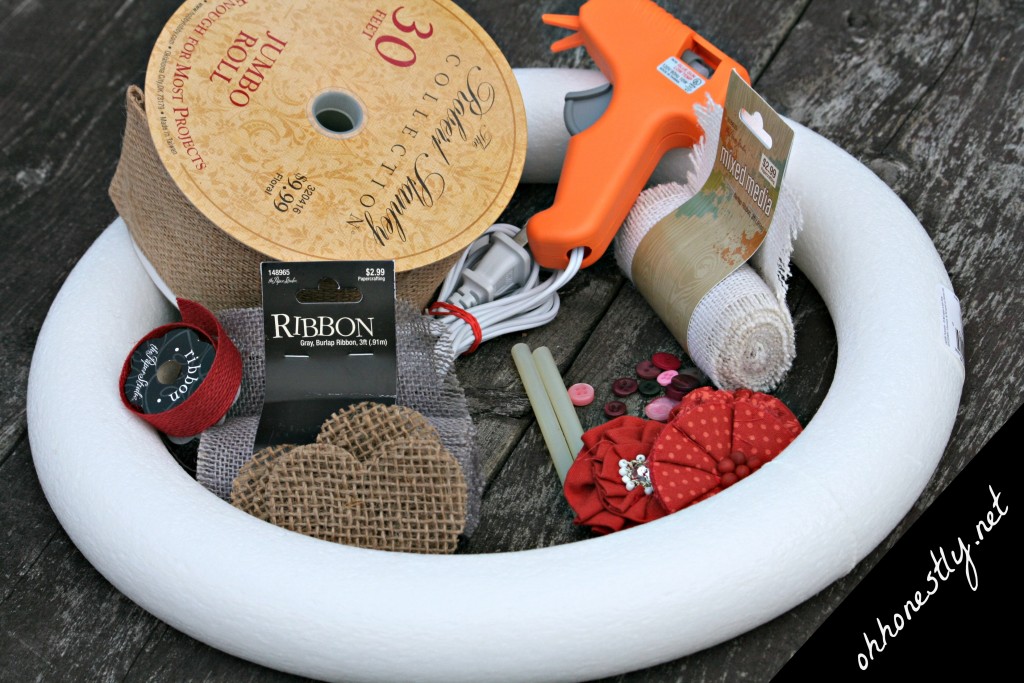 2. Wrap your wreath
Start the ribbon at a slight angle and glue it in place. Wrap it around the wreath, pulling tight and gluing as you go. Be sure to always glue it in the back so it won't show.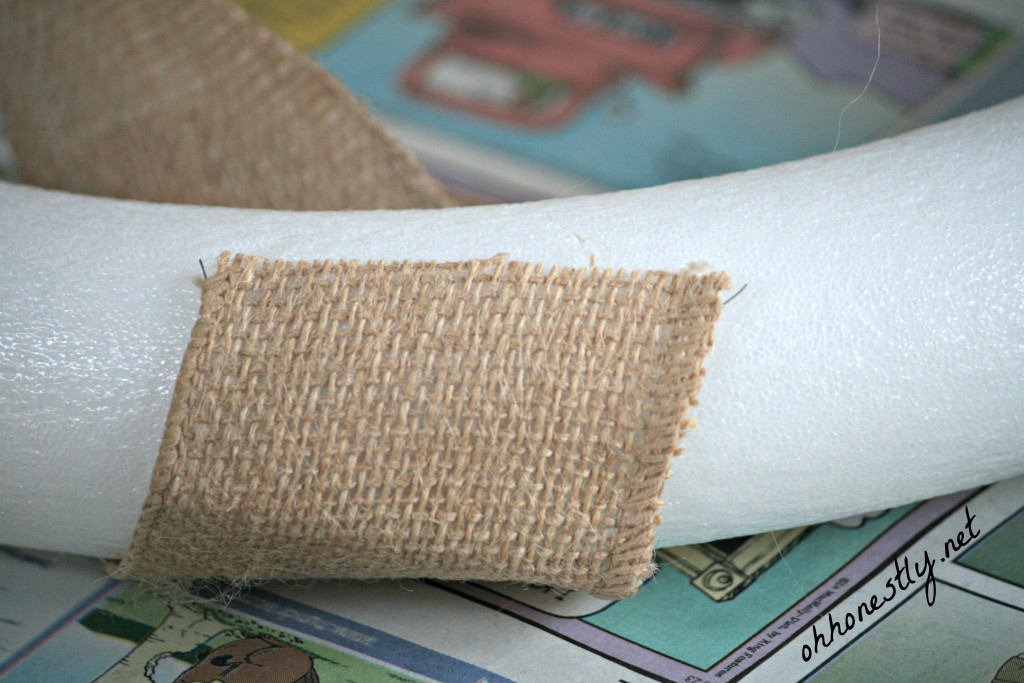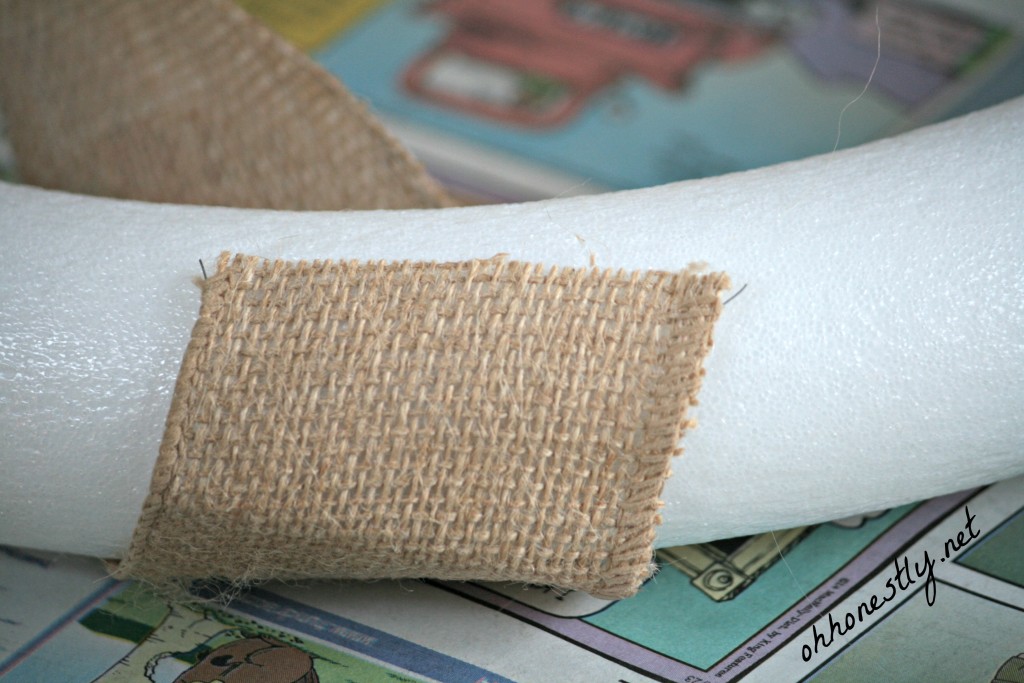 NOTE: You may have to 'crimp' the ribbon occasionally as you go so that it doesn't gap in the front. Simply pull the loose fabric together in the back and secure it together with a dab of glue.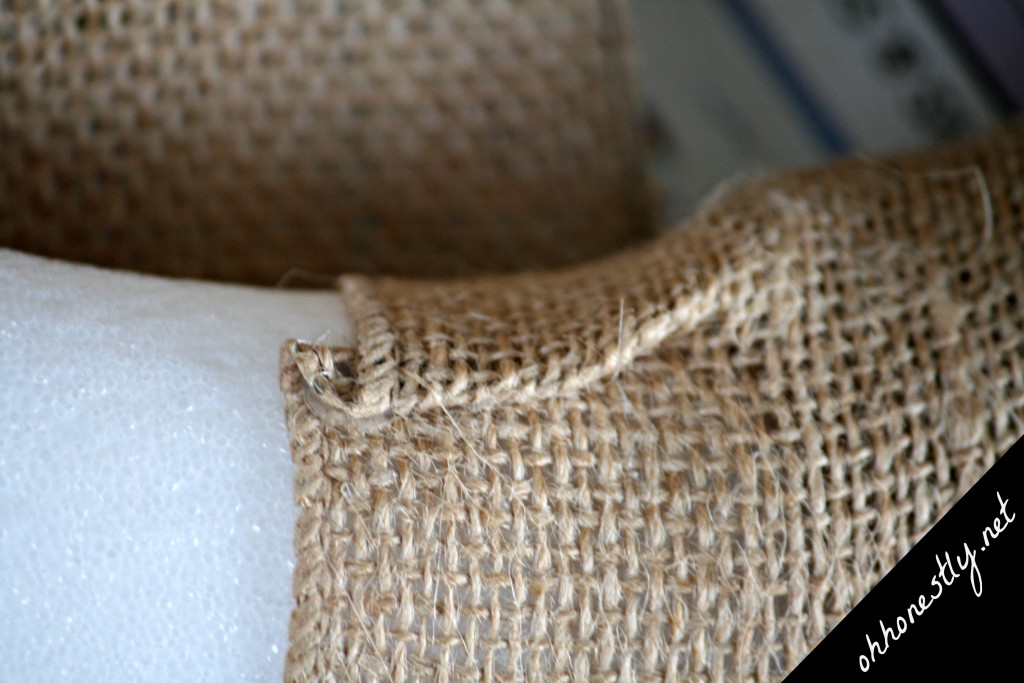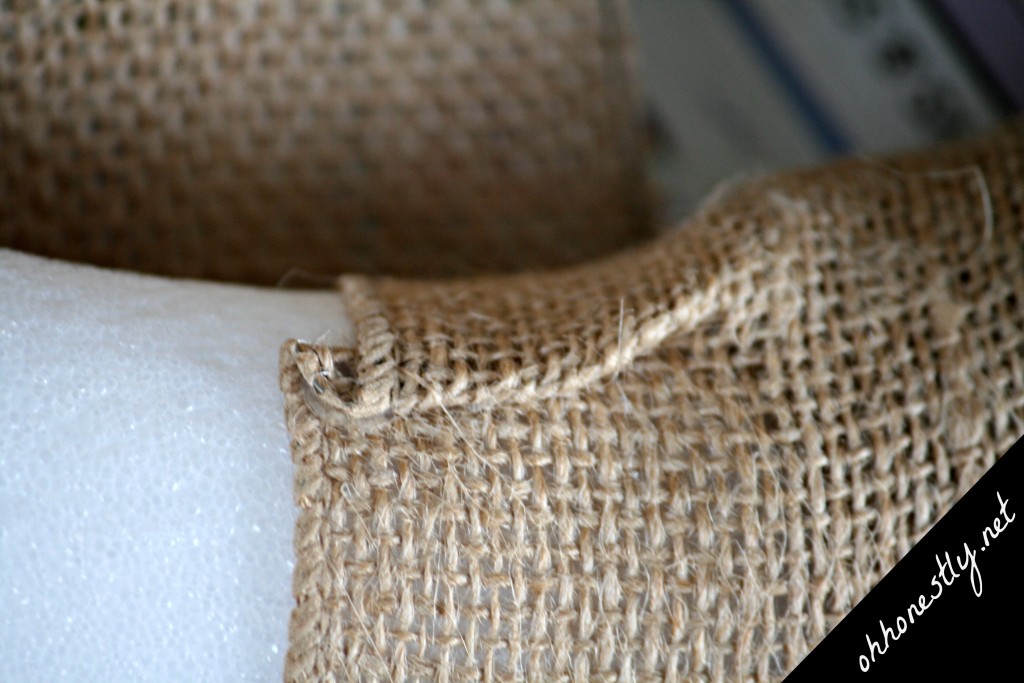 3. Decide how to arrange the decorations
Here's the part where you can go as crazy (or not) as you want. Play around with the embellishements you have, figure out where you want things to go, then glue them down.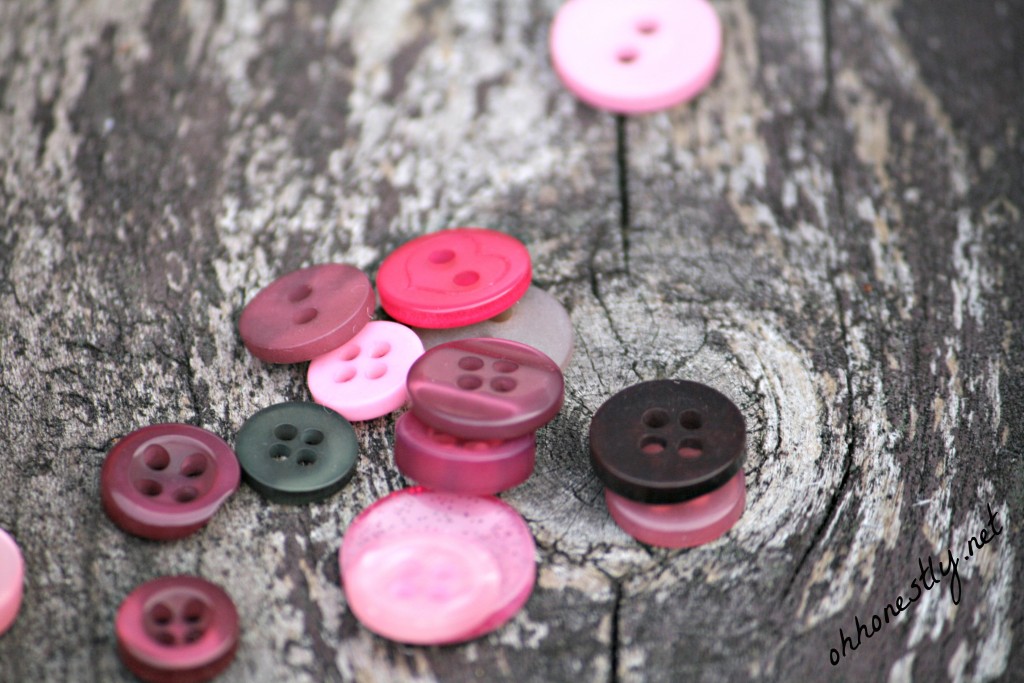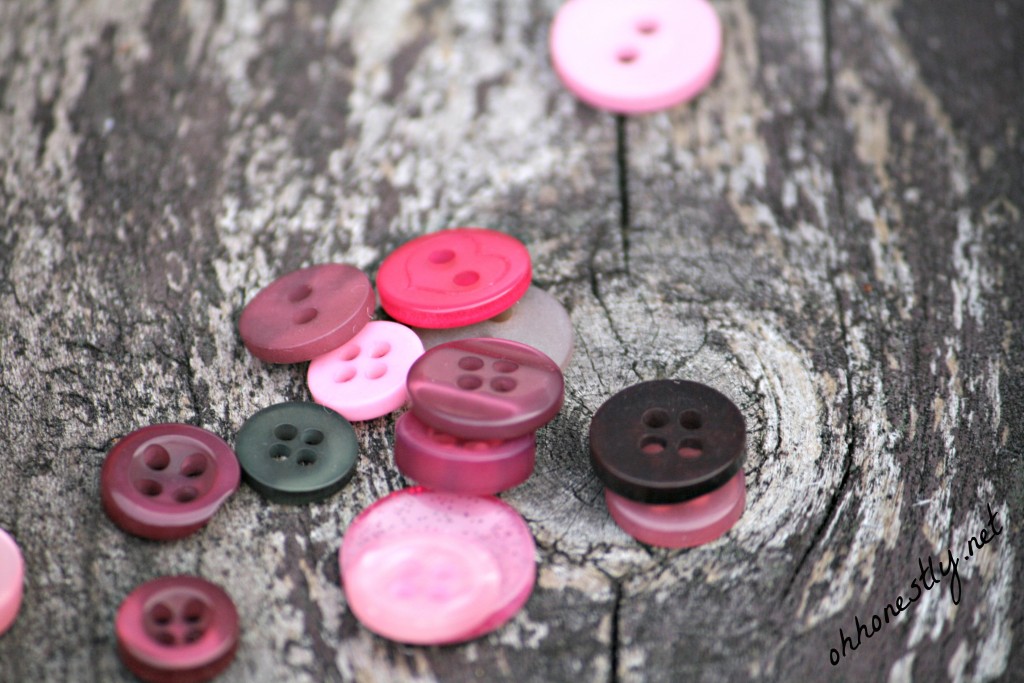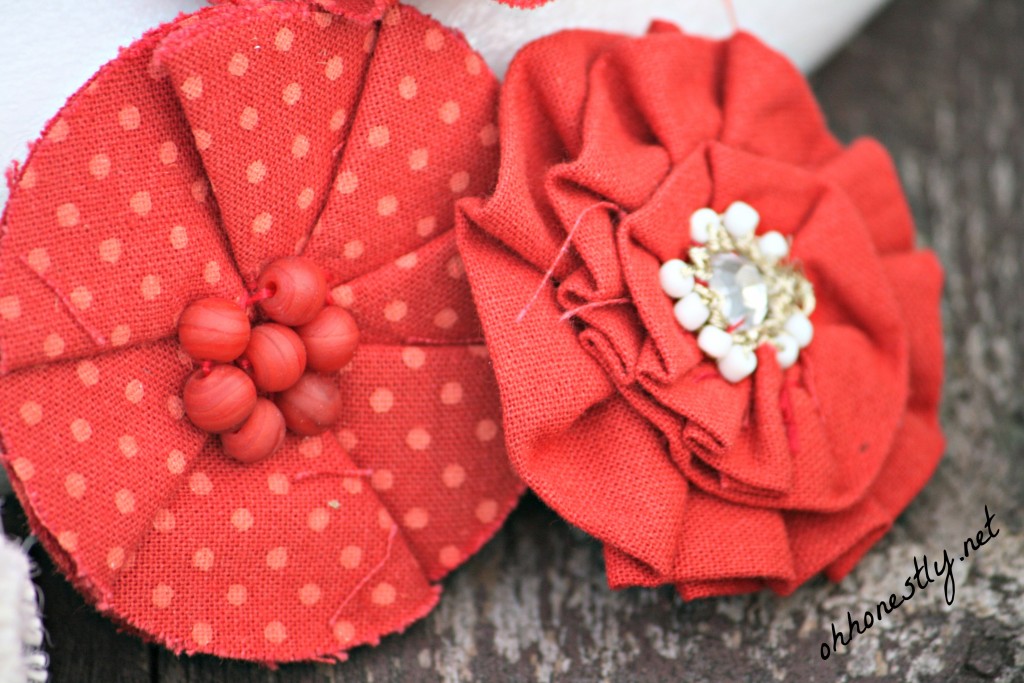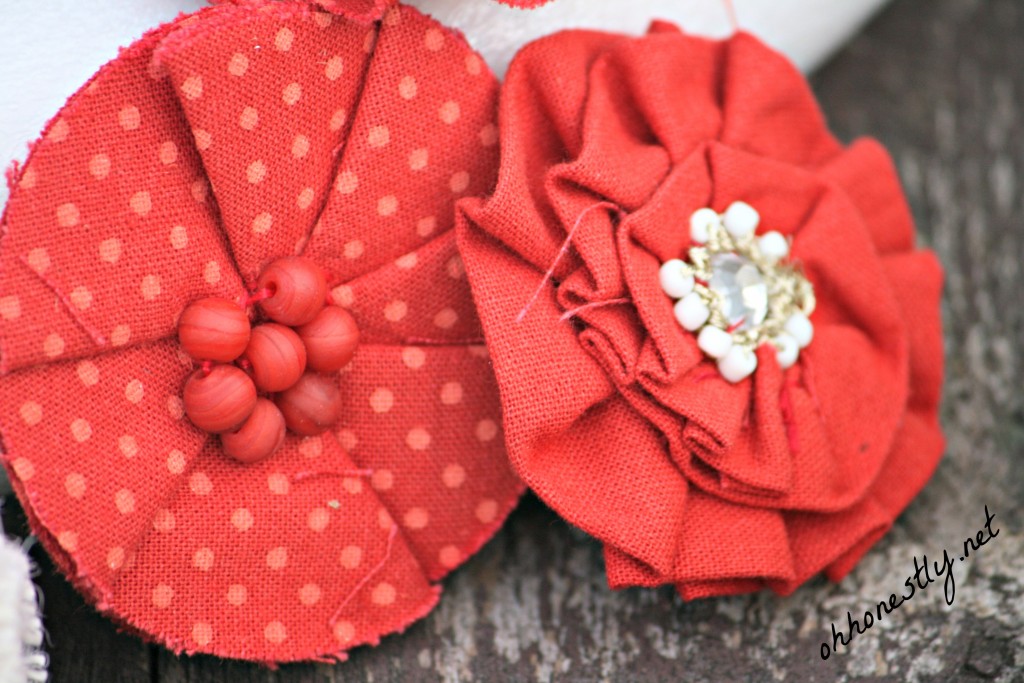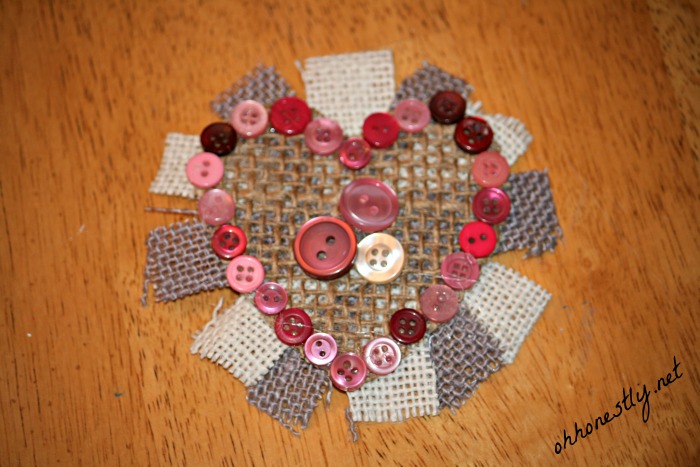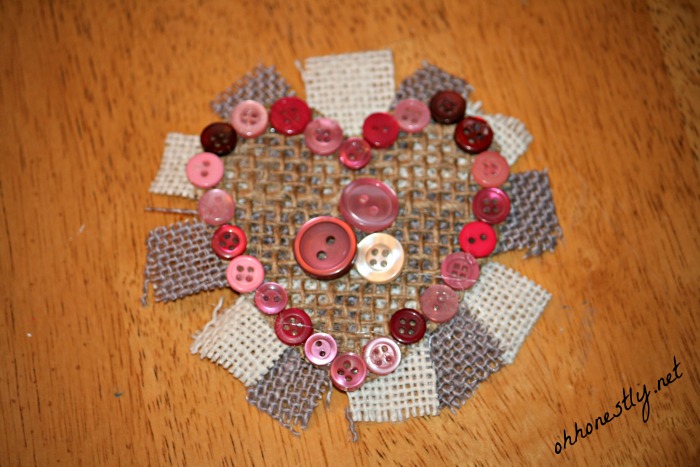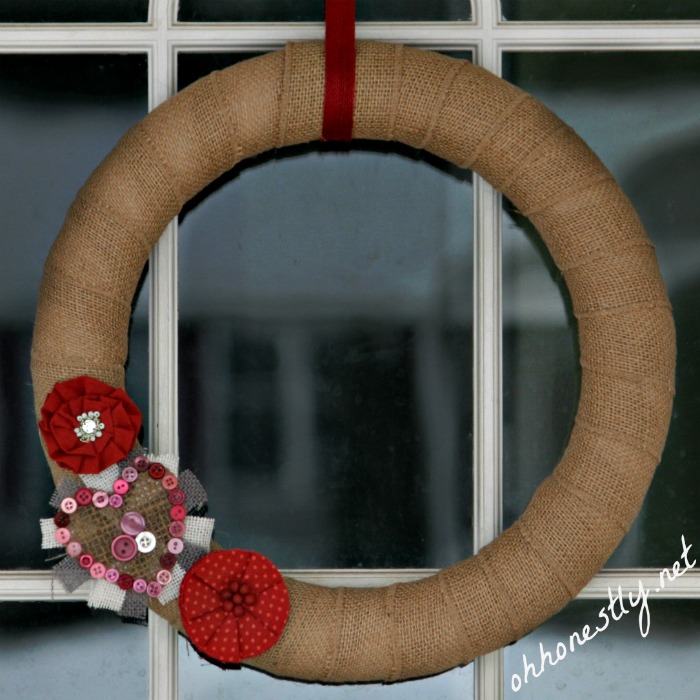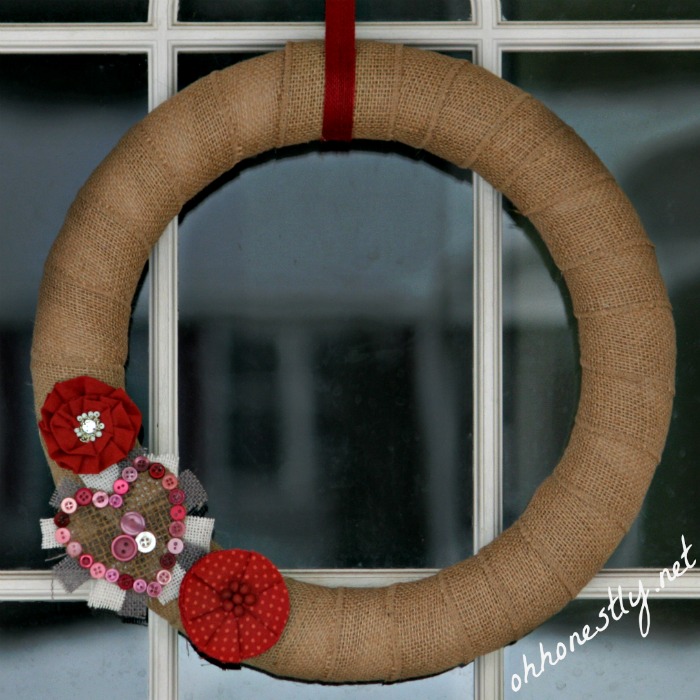 4. Add a ribbon to hang it
I didn't even glue my ribbon in place. That way, if I ever get sick of it, I can swap it out for something else.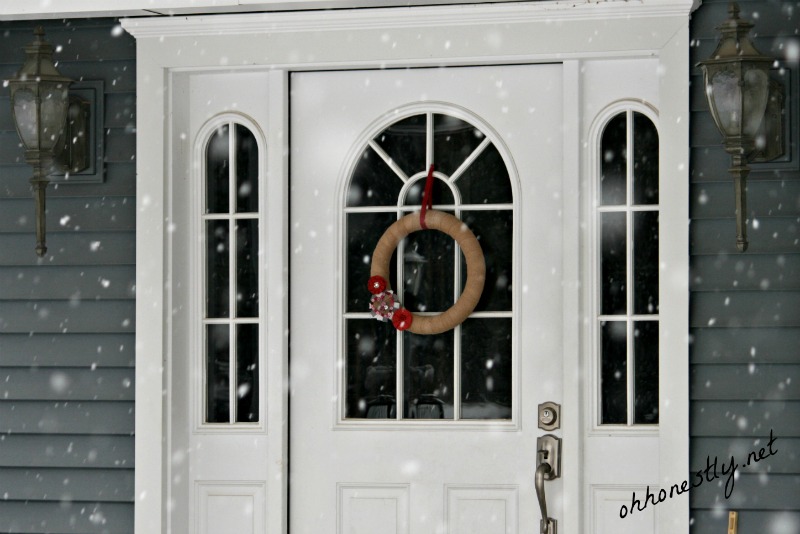 That's it! Easy, cute, and it got me to finally take my Christmas wreath down 😉 If you decide to make one, send me your pictures on Facebook! I'd love to see your finished product.