I've fallen in love…. with a saturated fat. That's right, this week our one new food was fat. But not just any fat. Coconut oil.
One New Food: Coconut Oil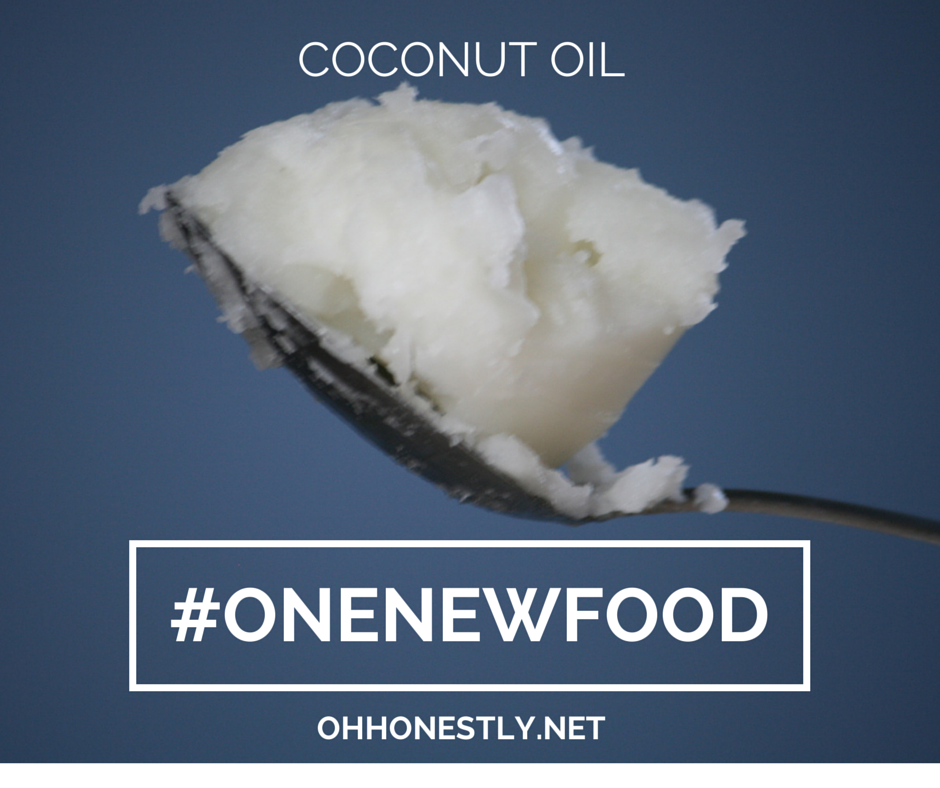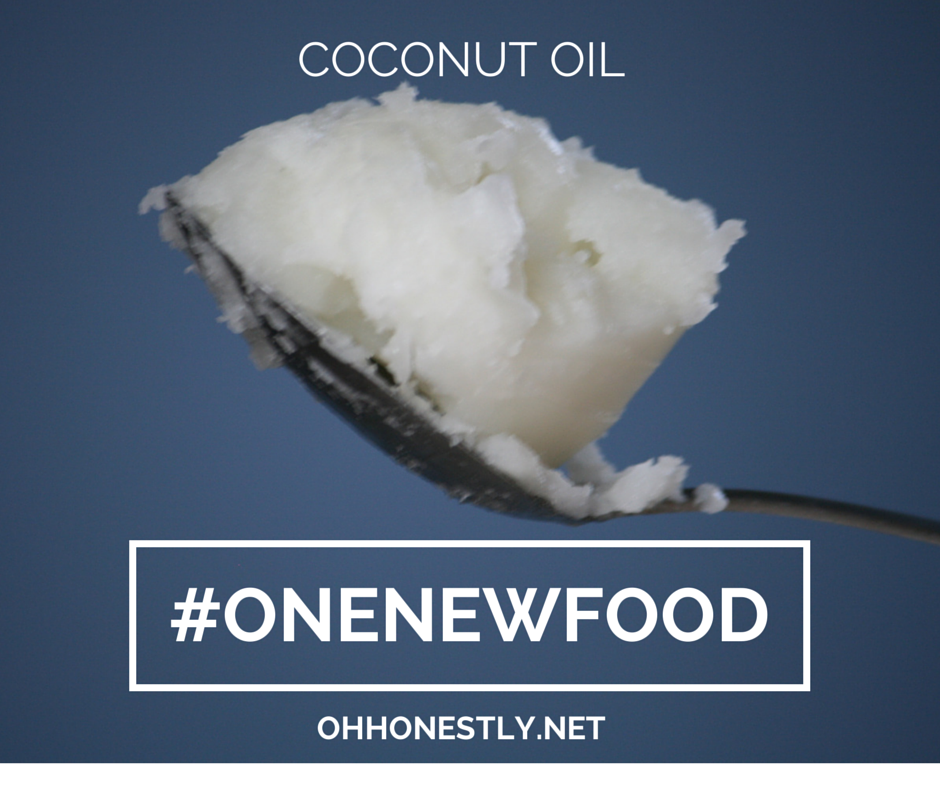 I've heard a lot about coconut oil and it's many health benefits, but never tried it. Then on Saturday, I ran into WalMart for a few things and passed it in my travels. I almost continued on past and then thought, "Wait! That can be our one new food this week!"
I was pleasantly surprised when I got it home and discovered that it doesn't have a coconut-y smell or taste. I'm not a huge fan of coconut, plus I wanted to be able to use it in recipes without worrying about it changing the flavor.
As I thought over what to try it out in first, Samuel suggested we make cookies. I looked up how to use it as a substitute for butter and it turns out it's a 1:1 conversion. My chocolate chip cookie recipe calls for a cup of butter, so I used a cup of coconut oil instead. Butter is an important component to any cookie recipe, so I really wondered how they would turn out.
I shouldn't have worried. They were delicious. Like maybe the best cookies I've ever made. The were a tiny bit crunchy on the outside, but soft and chewy on the inside. So so yummy.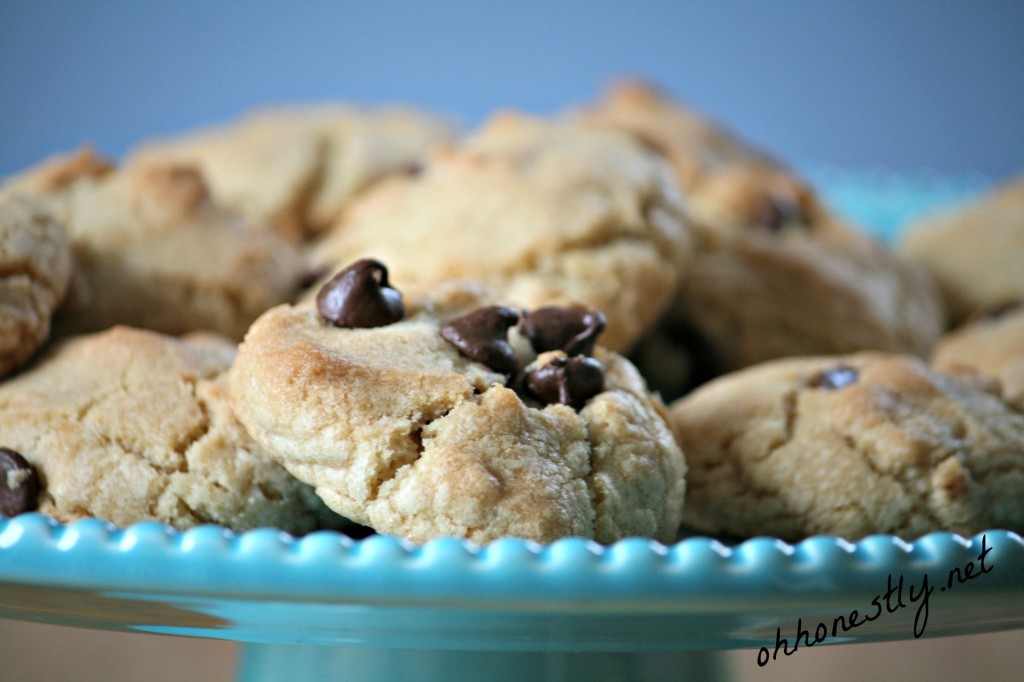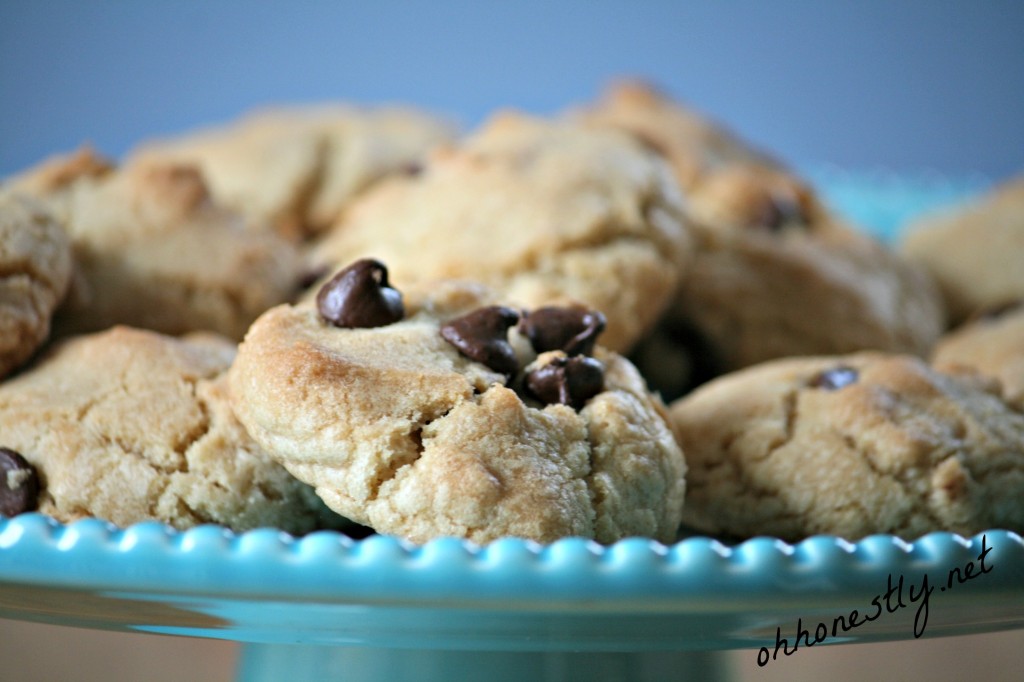 After that success, I was ready to use the oil in other things too. So far, we've used it to saute some food for a stir fry and we've used it as a replacement for the vegetable oil in our homemade waffles.
However, I've read up on it since then and the general consensus is that vegetable oils, especially olive oil, are still considered healthier alternatives because they're unsaturated.
So while I'll stick with my olive oil for all the recipes that call for it, I'll be using coconut oil as a butter replacement.
And the winner is:
#onenewfood Corn and olives! New foods and they love them! pic.twitter.com/vEgUjC6xxB

— Allyson Tice (@sunflower101398) November 13, 2014
Last week Kristen and I teamed up with the great people from NutriBullet to offer one lucky #ONENEWFOODer a chance to win a NutriBullet of their own. Congratulations to Allyson whose kids are eating something I wouldn't even touch 😉
Come back next week because we have another great giveaway planned!