Did you ever read Bunnicula when you were a kid? It's about this vampire bunny who, instead of drinking blood, sucks the color out of vegetables. When I look at parsnips, that's what comes to mind. They're like albino carrots.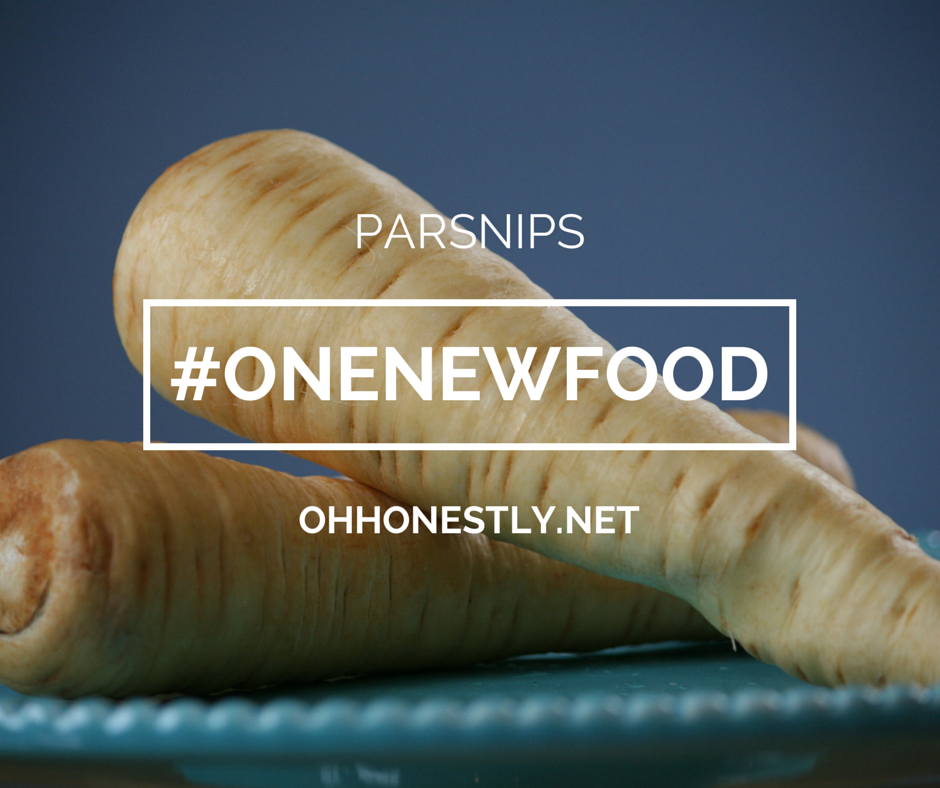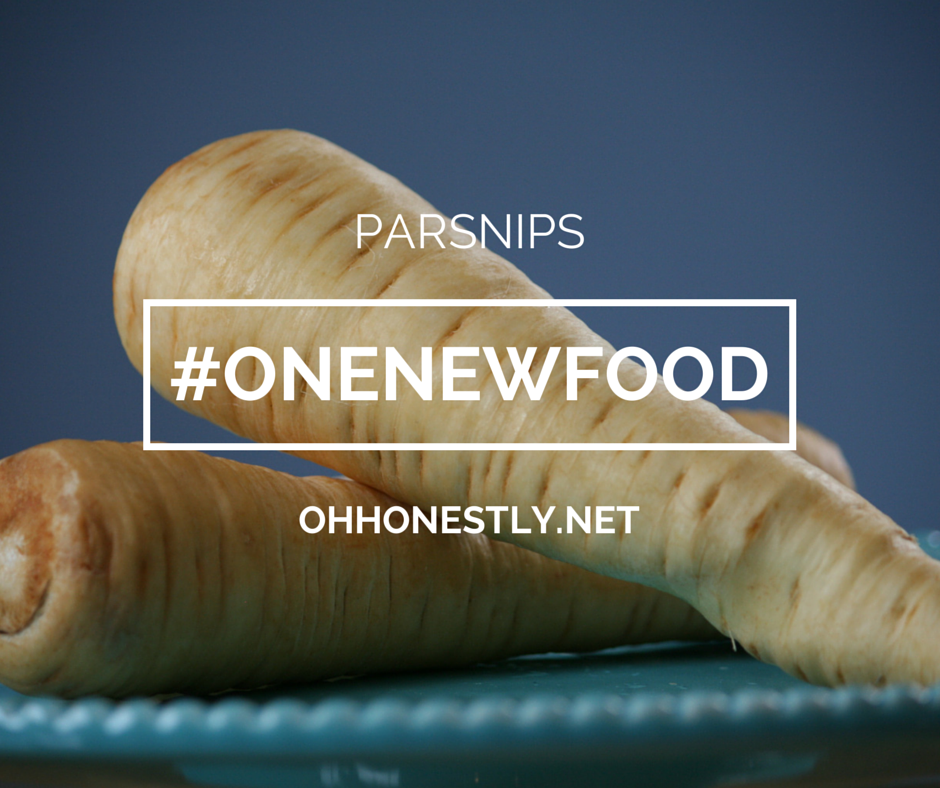 One New Food: Parsnip Recipes
Last week we were successful in our attempts to feed the kids turnip. When my sister heard this, she suggested we try parsnips next. I hadn't come up with any ideas yet, so I figured, why not? I looked up how to cook them because I wasn't sure if you were supposed to eat them the same way you eat carrots.
Here are a few of the recipes I found:
Roasted Carrots and Parsnips from A Family Feast look easy and really pretty. It would be a great side dish if you're having company over.
This Rustic Autumn Soup recipe from Taste of Home looks delicious. Perfect fall comfort food.
For those of you with a sweet tooth, these Maple Cinnamon Parsnip Chips from My Whole Food Life might be right up your alley.
The Kids' Reactions
I decided to stick with something we know, so I added the parsnips to my favorite chicken pot pie recipe. They were a little overcooked (read: mushy), but in a dish like that, it doesn't matter that much. Honestly, if I hadn't said anything, the kids wouldn't have known they were in there.
Eli decided before he even tried the parsnips that he wouldn't like them and his reaction played out accordingly.
(Excuse the terrible pictures. The lighting was awful.)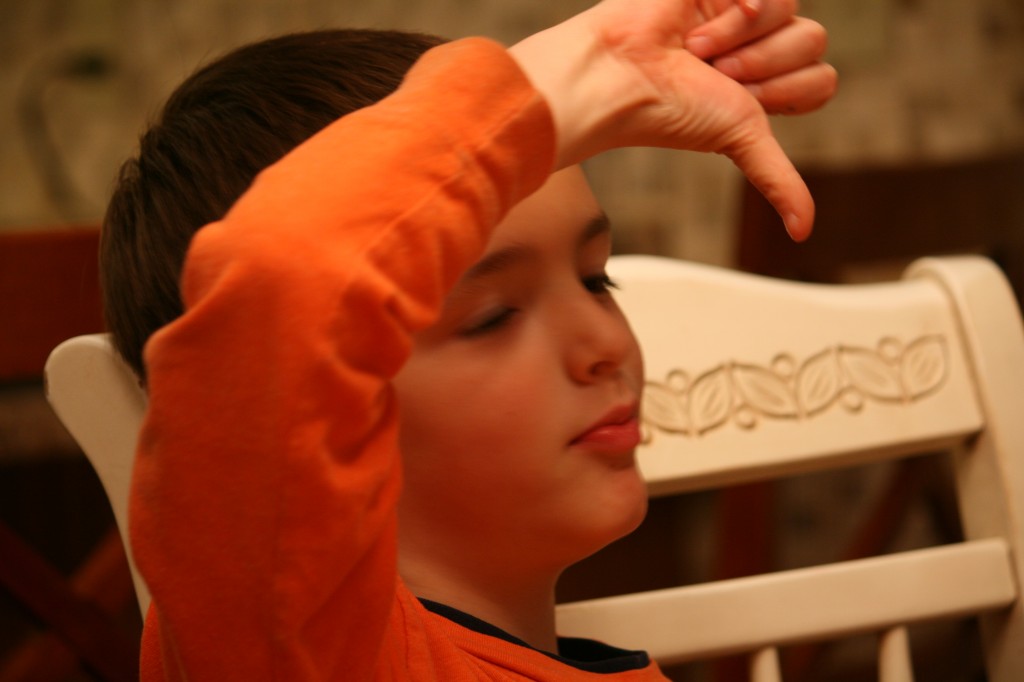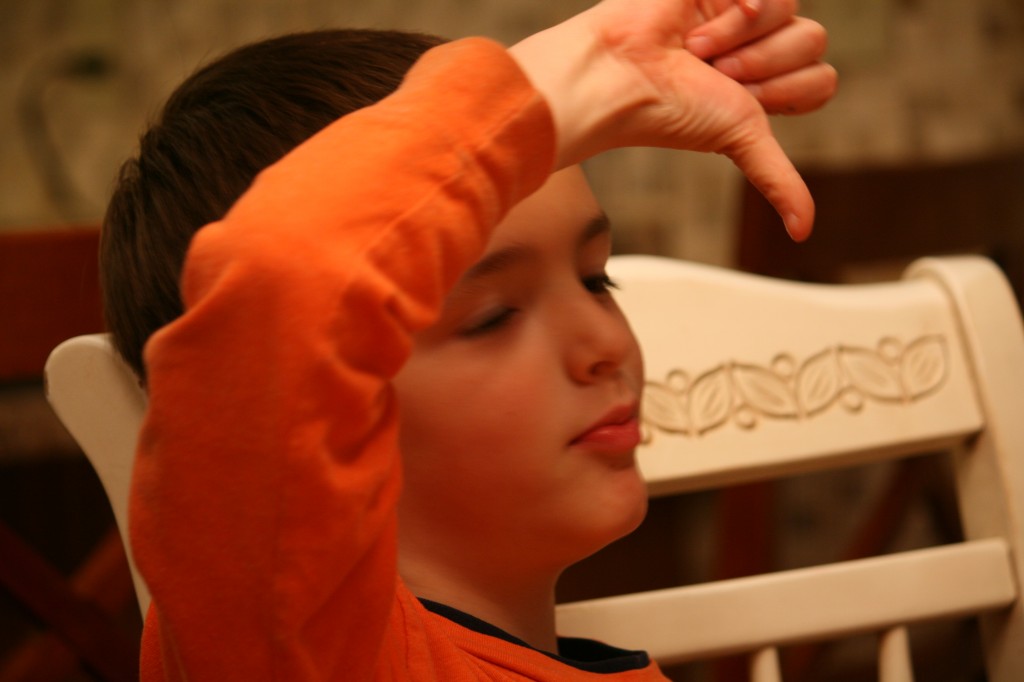 Samuel and Annelise, on the other hand, both liked their first bite and proved it by quickly shoveling more in their mouths. Yay, Parsnips!
One of these days I'll find the holy grail of #ONENEWFOOD, the one that all three kids love and devour. That will be a special day.
Giveaway Time!
Kristen and I have another great giveaway for you this week! We are thrilled to team up with the folks over at NUTRiLiving to give away a NutriBullet! Visit the website to learn how to make the most out of your NutriBullet, get support from community members and dieticians, and find delicious and nutritious recipes.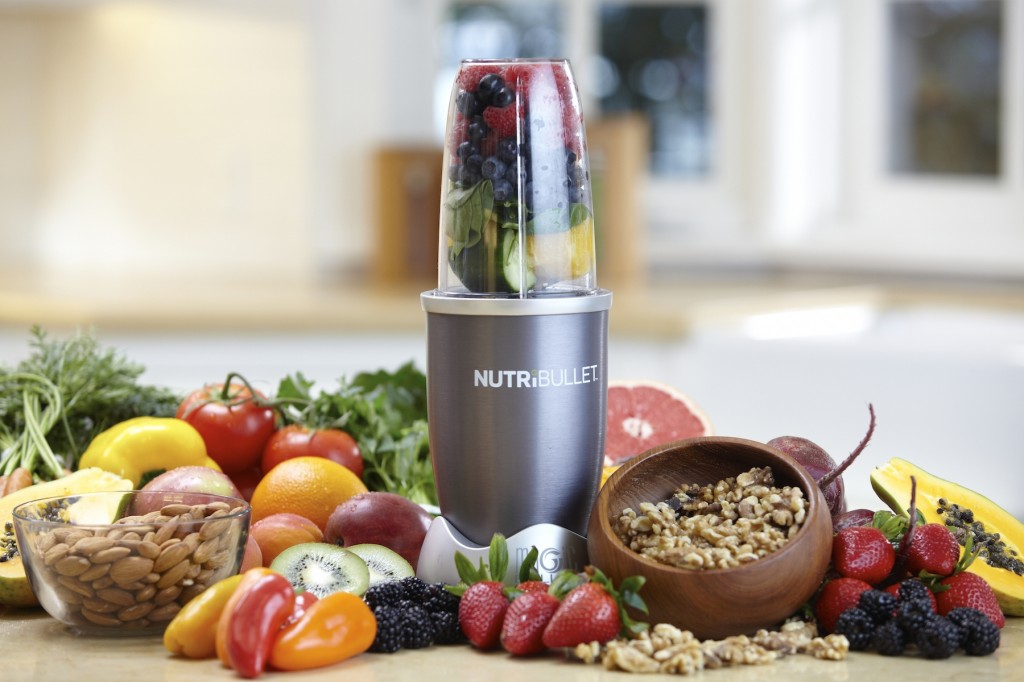 In order to be eligible to win, be sure to enter via Rafflecopter below. Good luck!