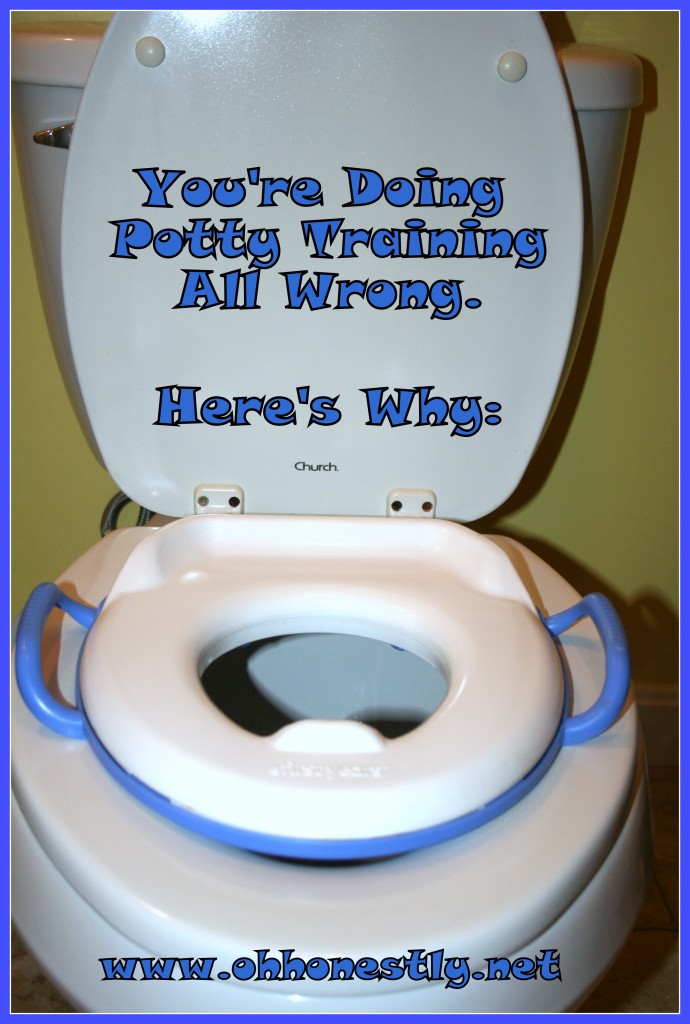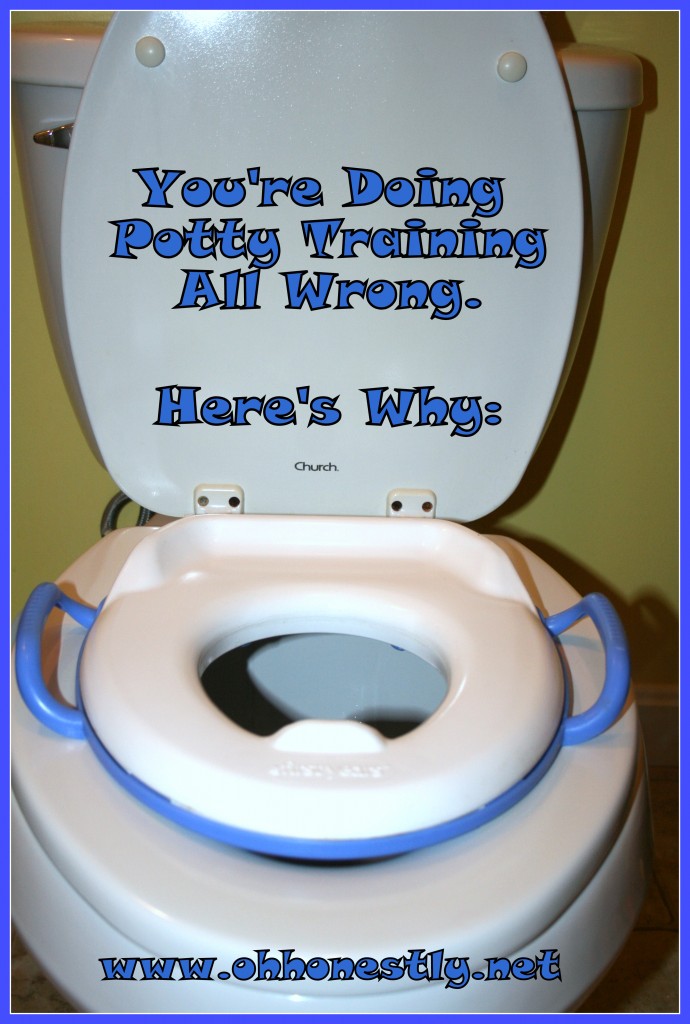 When it comes to potty training, the prevailing attitude seems to be 'the earlier, the better'. I get it. Sort of. Diapers are expensive, so it would be nice to cross them permanently off the shopping list. And there are always those parents who want to turn their smug noses up at the poor schmuck whose four year old is running around in diapers while they condescendingly say, "Our son was fully potty trained at 16 months." So if you need the money or you're an arrogant jerk, I get it.
But mostly, I don't get it. You wanna know why?
Potty training SUCKS.
I don't care if you slowly teach your kid over a year and a half or become a drill sergeant and do it in a weekend. It sucks. Because unless you're that one parent (and don't be that parent because no one likes her) whose kid never had an accident, not even once, you are going to be cleaning human excrement off of a surface that it shouldn't be on.
And that's not even the main reason that potty training sucks. Okay, maybe it is. Crap in a diaper is a lot less gross than crap on any other item. I don't know why, but it's true. Even so, there are more reasons for keeping your kid in a diaper as long as possible. Those reasons are GOING OUT IN PUBLIC.
Yeah yeah, I know that's only one reason, but it should count as numerous reasons because of how crappy it is. Pun intended. First of all, the stress! That first post-potty training outing is enough to send you to the ER.
"Do you have to pee? How about now? Did you just toot? Do NOT poop in your pants, do you hear me?? You're touching your package; you must need to pee. Oh, that's just what boys do? Okay, but if you need to pee you need to tell me… before you start. Why are you hopping around? Do you need to pee?"
And that's just when you're in the parking lot. By the time you get in the store, you're ready to pop a Xanax or five.
Then there's the time when your kid actually does have to go to the bathroom in public. This is worse than the stress of worrying about them pooping in the toy aisle of Walmart. Why? Because when they tell you they actually need to go, that fear suddenly gets a lot closer to reality.
Suddenly you're in a race against the clock to find an acceptable place for your child to do his business. Which is a problem. You'll either be in a place with no bathrooms anywhere around (tee-ball practice, the playground, those little stores that don't allow shoppers to use their facilities), or maybe worse yet, you'll be in a place where there is a bathroom, but you want to put on a hazmat suit before going inside.
Chances are you'll not only have the potty training child to deal with, you'll also have their newly mobile sibling who would love nothing more than to crawl around on the germ infested floor and lick the porcelain throne. So while you attempt the Olympic feat of holding your child over the toilet without actually touching it, you'll also precariously balance the baby on your raised knee while holding her in place with your chin. And you know what you'll be thinking the entire time you're in there?
"Why didn't I just leave my kid in diapers?"
So if you hate poopy messes, hate stress, and hate public restrooms, may I offer some advice? Keep a diaper on that kid and just chill out. Besides, I hear if you wait long enough, they'll train themselves.