After last week's #ONENEWFOOD success with the whole wheat flour, I decided to stay on the same track, but up my game.
Enter: Flaxseed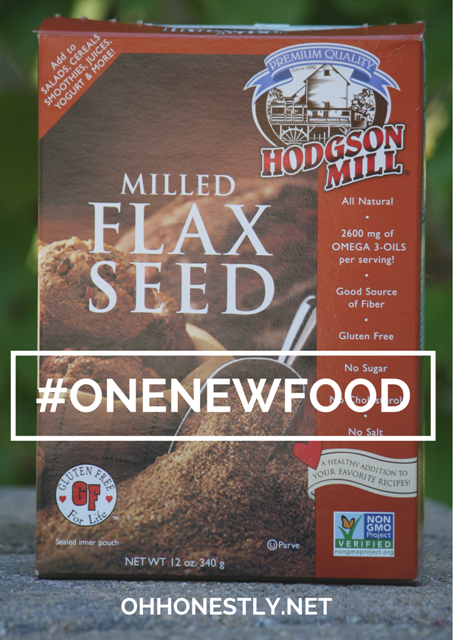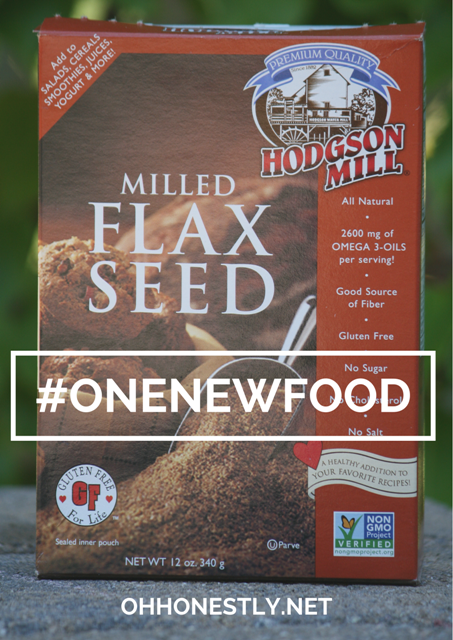 Honestly, I knew nothing about flaxseed, but I saw it on the shelf at Walmart and thought it must be healthy because of all the other things around it (great way to choose foods to buy, right?).
Turns out, it's a great source of Omega-3 fatty acids, fiber, and lignans (which are full of antioxidants). Preliminary research shows that it might prevent cancer, lower cholesterol, and fight diabetes and heart disease. Whoa! It's a wonder seed!
There's a lot you can do with flaxseed, including just sprinkling it on the food you already eat, like yogurt. I was pretty sure that wouldn't fly though, so I decided to put it in some pancakes. The great thing about using it in baking is that it can actually replace the butter or oil the recipe calls for. So when I needed four tablespoons of vegetable oil, I only put one in instead and used flaxseed to replace the rest. I also replaced half the white flour with whole wheat.
Samuel helped me make the batter and questioned the color of it. I nonchalantly explained that I'd just used a darker flour, but it was the same recipe I always use. As I poured some batter on the griddle, Eric sauntered over, peered into the bowl, and asked, "What is that brown goop??"
"Hey," I replied in a hushed tone, "if you talk like that, the kids won't even want to try it!"
Thankfully they weren't around to hear him and when it was time to eat, he said, "Mmm, those look really good." Despite the pancakes being a bit browner than normal, they really didn't look much different.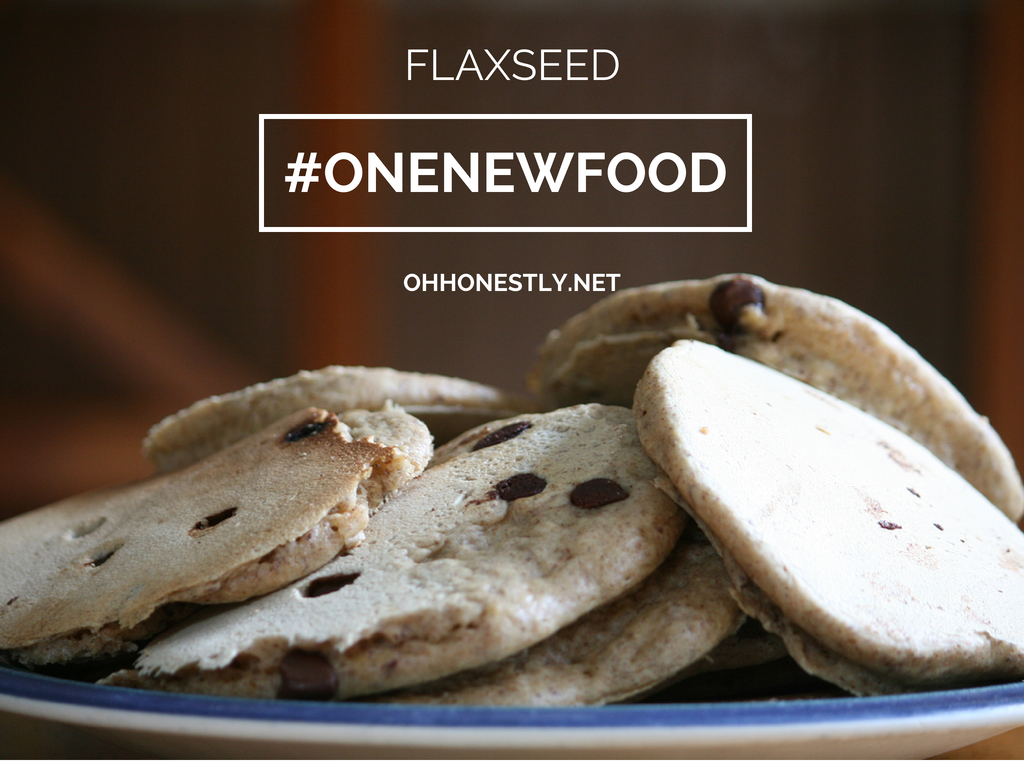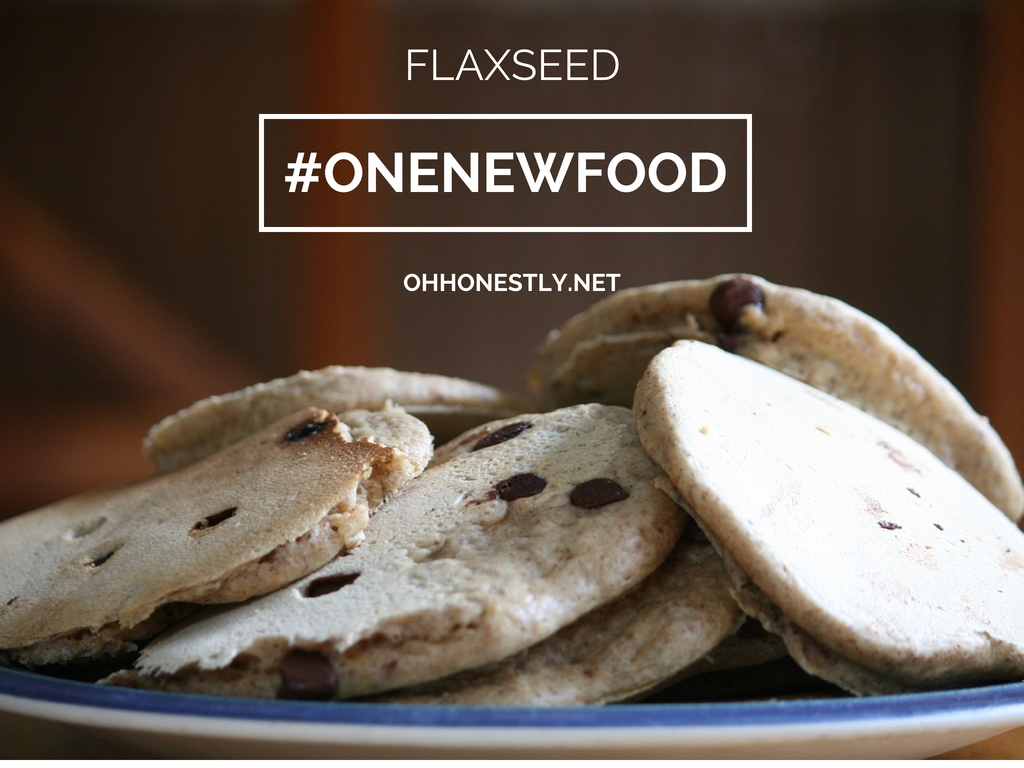 Apparently they didn't taste much different either because each of the kids cleaned their plate (even Annelise, who usually just picks out the chocolate chips) and asked for seconds.
So I think it's official. The wonder seed will be making repeat performances in our house. And with all those healthy Omega-3's,  I won't feel so bad for never serving fish. Yuck!
(At some point we will have fish as our #ONENEWFOOD at Eric's request. I suppose it's only fair that if I'm subjecting my children to all these new things, I should have to try something I don't like too.)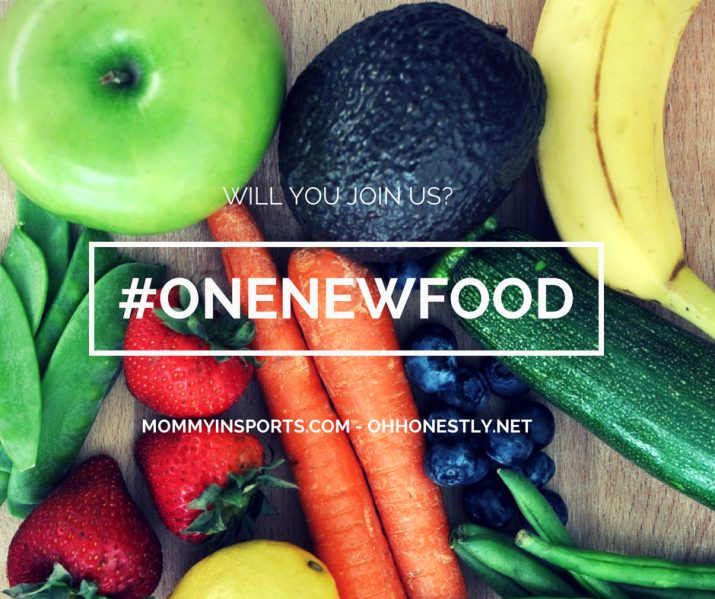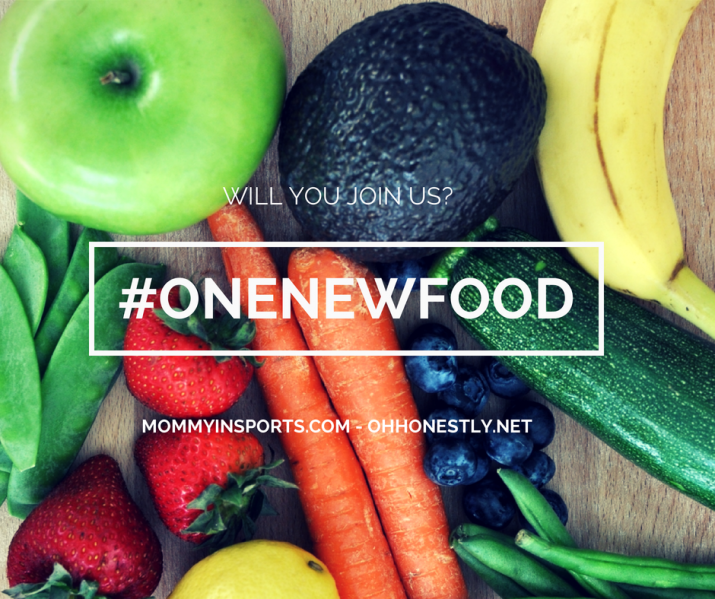 Kristen and I would LOVE for you to join us in our journey to feed our kids healthier foods. It doesn't have to be a huge change to be a healthy change. Will you take back dinnertime with us? If so, tag us in your photos and stories and use the hashtag #ONENEWFOOD, and you might get featured on one of our blogs!
This week I couldn't decide who to feature, so I'm doing two. First up is Caryn, from Pretty Wellness, and her completely adorable little boy. Seriously, look at that smile!
And secondly, I'm so impressed that Alicia's daughter will actually eat the skin on peaches. Way to go!