I love soup. Chicken noodle, cream of broccoli, even tomato (if I have a grilled cheese to go with it!). There's just something comforting about it, especially as the days grow cooler. My kids, however, don't share this sentiment with me.
I don't know how it started, but for some reason, every time I make soup, I pick the food out of it for them to eat and leave the broth behind, which, let's face it, is the best part. So this week I decided it was high time they came to know the pure joy of soup. Or at least try their two bites of soup without freaking out.
#ONENEWFOOD: Chicken Soup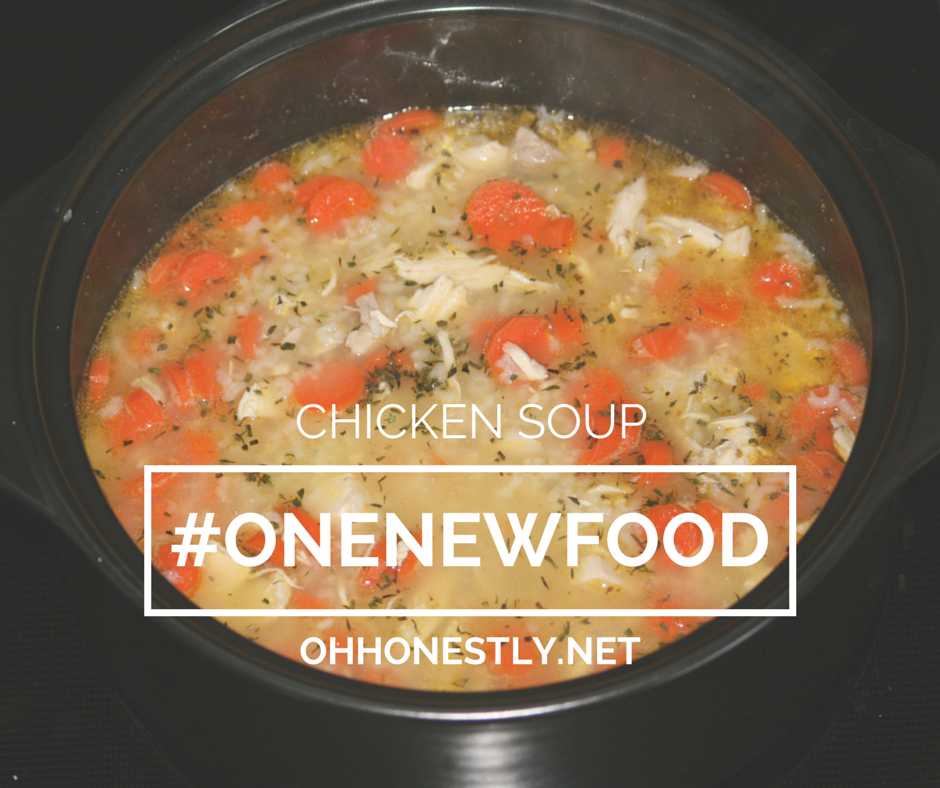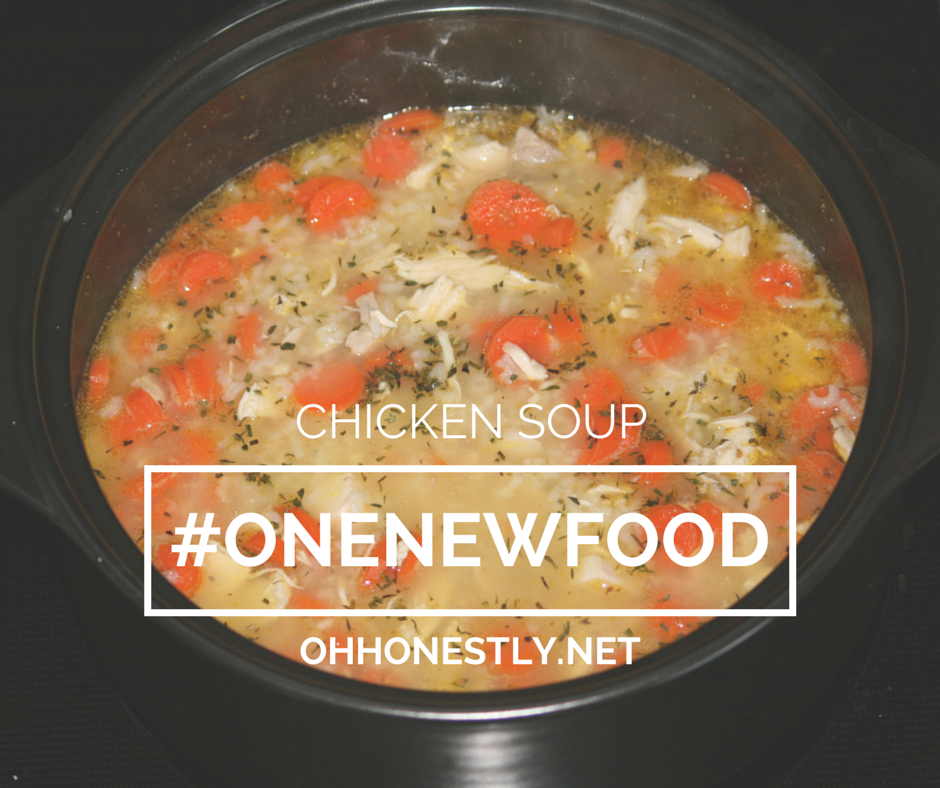 The boys were both hesitant until we told them that it was basically water and if they didn't like it after the required two bites, we would pull out the chicken and carrots like we usually do. They both claimed it was good, but true to form, asked for the chicken and carrots separately.
Annelise was absolutely appalled at the thought of eating soup, then suddenly changed her mind, has a little slurp, claimed it was good, and refused to eat more. She then devoured a good portion of the squash I cooked for Eric, so I figured that could be her #ONENEWFOOD this week.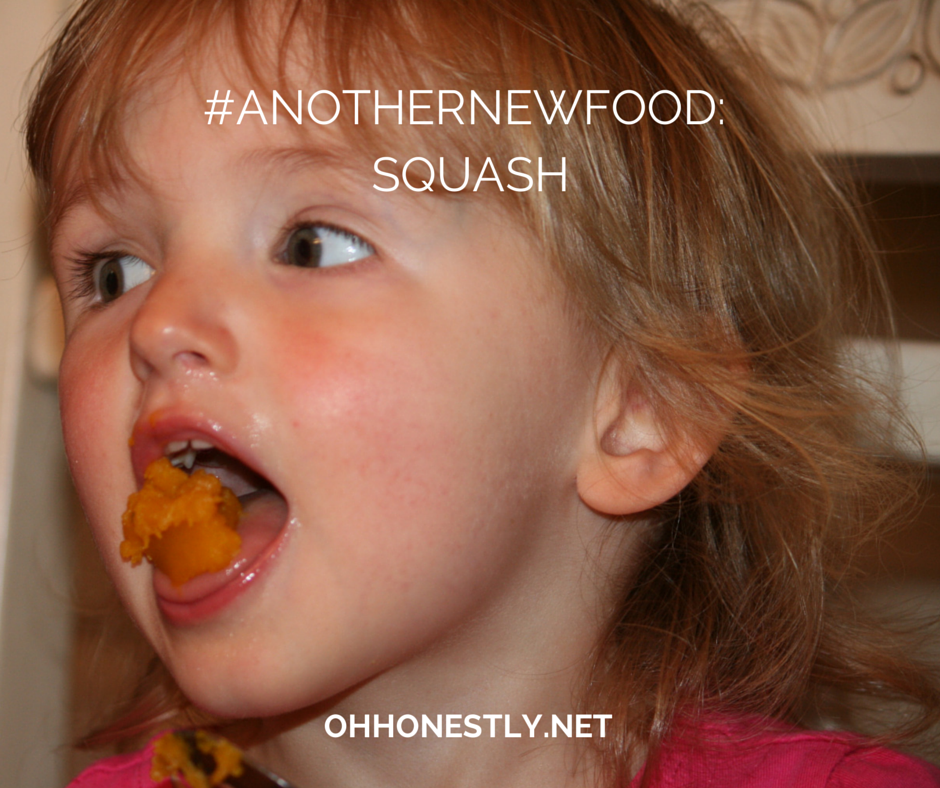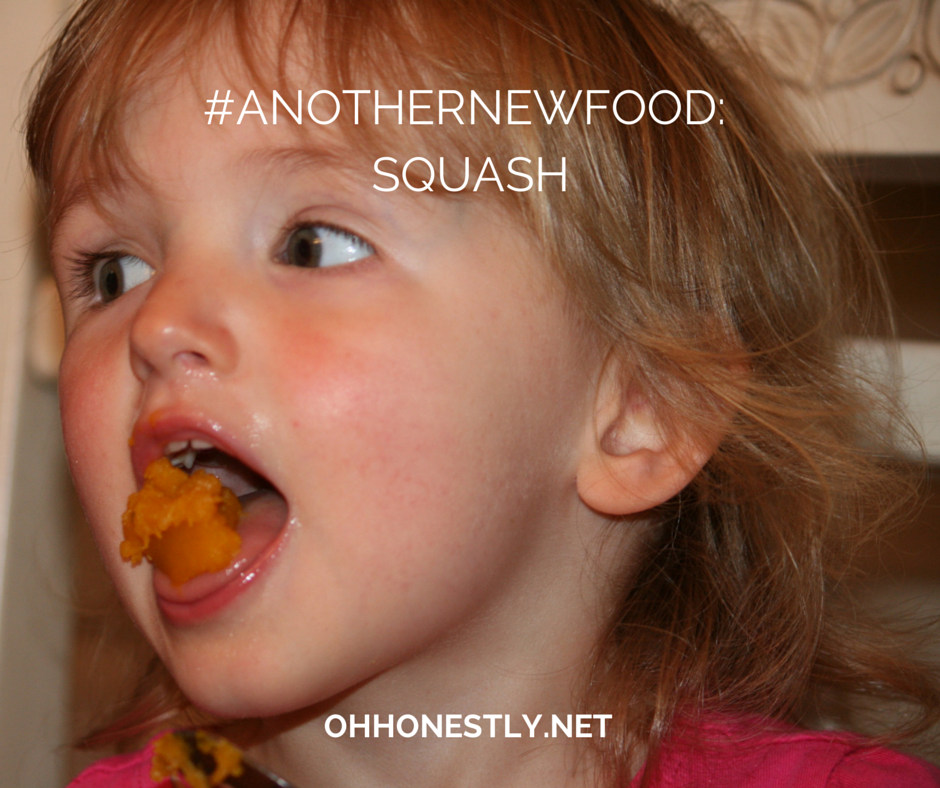 I won't even attempt mashed squash for Eli since I know he won't touch it. (Texture, texture, texture… remember Kristen's mashed potato post last week?)
New Soup Recipes to Try
Although the chicken soup wasn't met with much love, I'm interested in trying out some other soup recipes to see what the kids think. Here are two posts that are full of kid-friendly soup recipes.
8 Comforting, Kid-Friendly Soups from Hello, Wonderful
25 Kid-Friendly Soups from Life With the Crust Cut Off
I'm especially interested in the Purple Cauliflower Soup because the color would appeal to Annelise and the Butternut Squash and Apple Soup because it might be sweet enough for the boys to like it (although again, the texture might turn Eli off). I guess there's no way to know until we try!
You can find these and other recipes pinned on my #ONENEWFOOD Pinterest board.
This Week's Feature:
Spinach and Blueberry Salad was a hit!
 JOIN US!!
I know what you're thinking: "My kid won't even touch the new foods we try to feed him, let alone eat two whole bites." My kids were the same way, but guess what? Perseverance is paying off. Yes, they still decide they don't like a lot of what they try, but they are so much more willing to try new foods now. The difference is really amazing and it hasn't taken that long. I have a feeling that the longer we do this, the more foods they'll start to eat on a regular basis.
So please join us! It's a small change, it's an easy change, but it's LIFE-changing! Use the hashtag #ONENEWFOOD to share your pictures and stories and you might be featured here or on Mommy in Sports!