Last week Kristen and I both had mixed results with our #ONENEWFOODs. She tried snow peas and I tried both kale chips and raspberries. The snow peas and the kale chips did not fare well. The raspberries had mixed success.
This week I needed a win, so I went back to basics. I wouldn't exactly call my #ONENEWFOOD healthy, but it certainly was healthier than if I had made it the way I usually do.
May I present to you:
Blueberry Muffins with half white flour and half whole wheat flour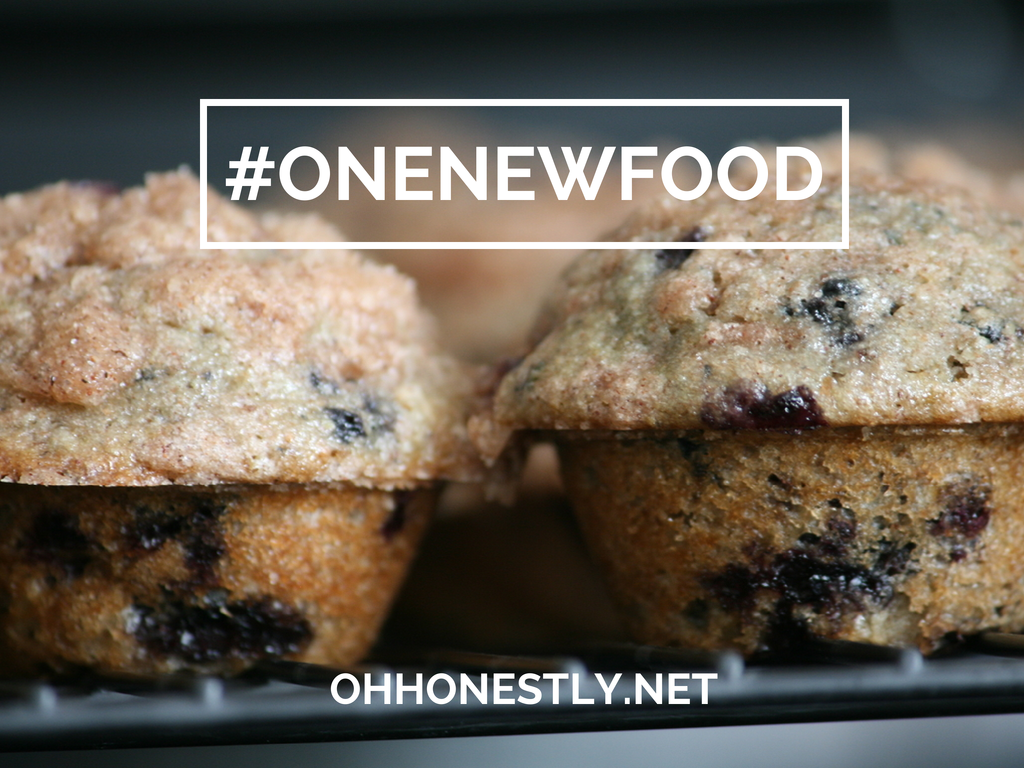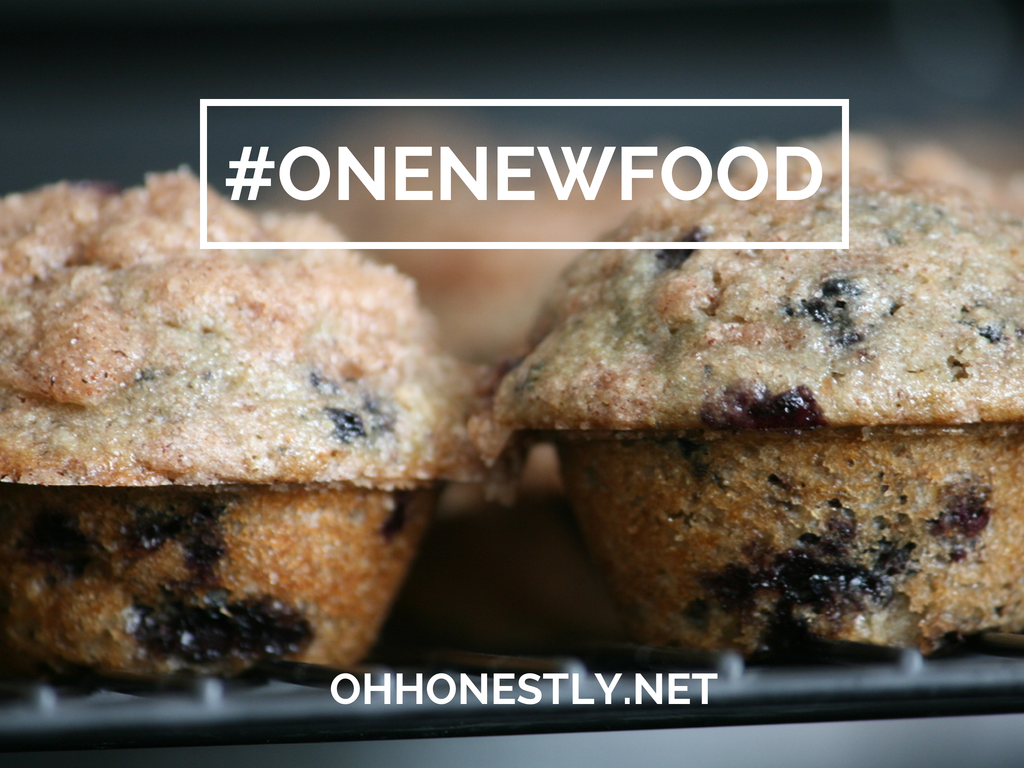 I went small this week. The recipe called for 2 cups of flour, so I used 1 cup of white flour and 1 cup of whole wheat flour. I also took out a bit of the oil and replaced it with flax.
I didn't bother telling the kids what I'd done. I just made the muffins and offered them each one when they were done. Those muffins were going like hot cakes. Which coincidentally was the next thing I made.
I make homemade pancakes all the time, so I wasn't sure if the kids would rebel when the texture was a bit denser. Once again I subbed out half the white flour for whole wheat. And once again, the kids didn't even notice. So I decided to go again.
We have two peach trees outside (did you know you can grow amazing peaches in Maine?!  I didn't until Eric planted these trees. Even then I had my doubts. But this is our second year of having hundreds of gorgeous, huge, delicious peaches. It's amazing.)
Anyway, the kids won't touch them. Even if I peel them, they don't like them. But I needed to use up these peaches, so I made peach muffins, once again using half white, half whole wheat flour. The batter was thick and heavy and I thought for sure they were going to be gross. The thought of little squishy bits of peach in the muffins made me shudder, but guess what? Those are some good muffins! And guess what else?? ALL THE KIDS LOVED THEM!
So to recap: 1) My kids didn't even notice the addition of whole wheat flour. 2) Eli won't eat blueberries, but he will eat them in muffins. 3) None of the kids will eat peaches, but they will eat them in muffins.
I'm pretty stoked. This week was a #ONENEWFOOD win! I plan to start using higher percentages of whole wheat flour to see what they'll let me get away with before they notice a difference.
My #ONENEWFOOD Pic (Pick) of the Week (see what I did there?)
Michelle tells me that her son Nick doesn't like mixing foods, yet he was still willing to try these frozen fruit yogurt pops from Jamie Oliver's Food Revolution August challenge. Go Nick!!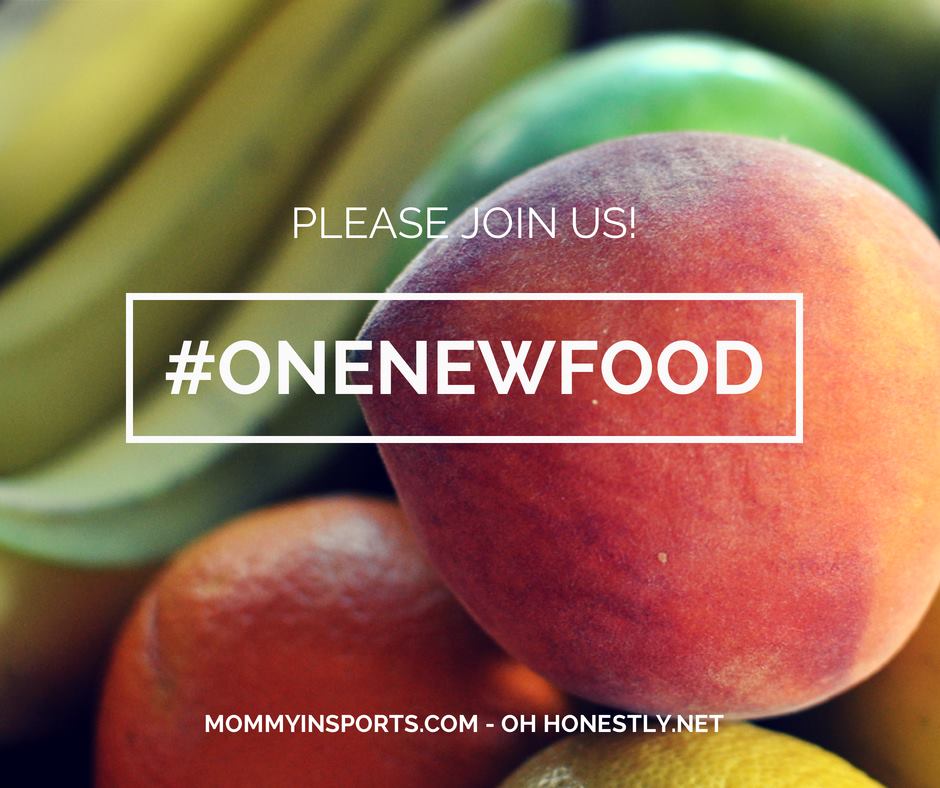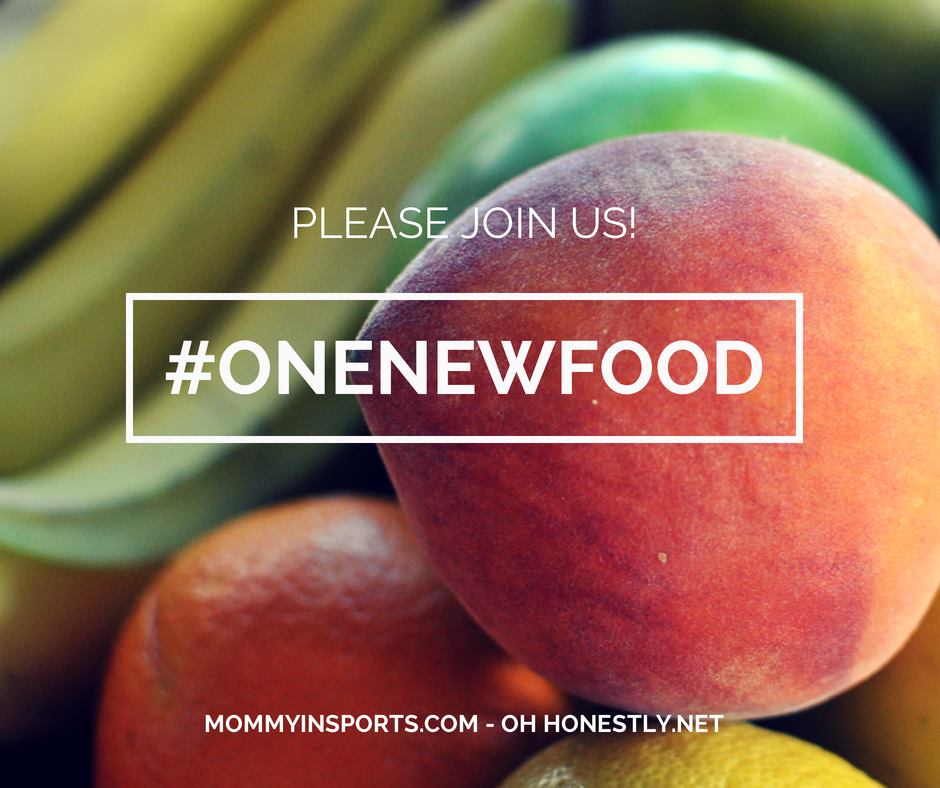 If you haven't taken the plunge with us, what's stopping you? We'll cheer you on every step of the way and you never know what crazy thing your child will end up liking! So try something new, take some pictures, and share your stories. We can't wait to hear them!
[inlinkz_linkup id=440820 mode=1]