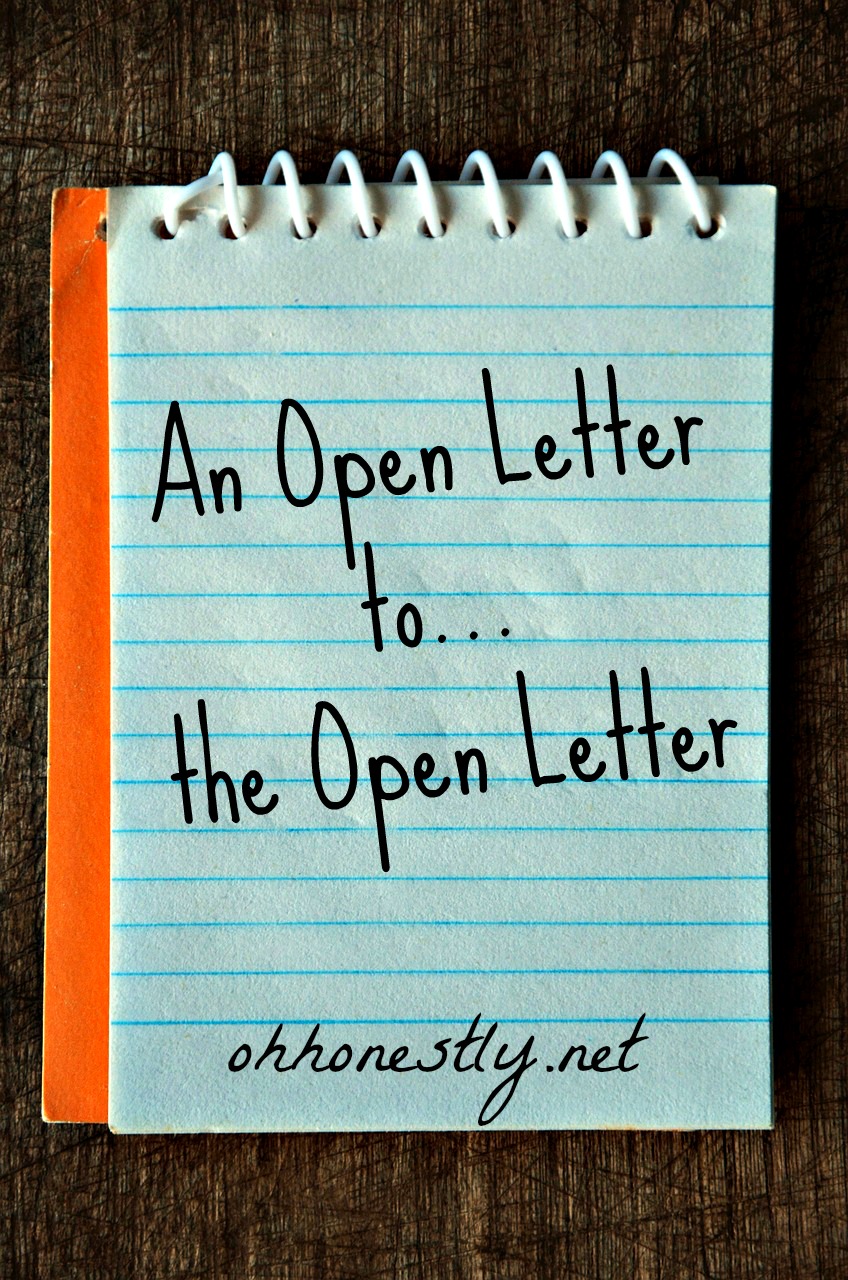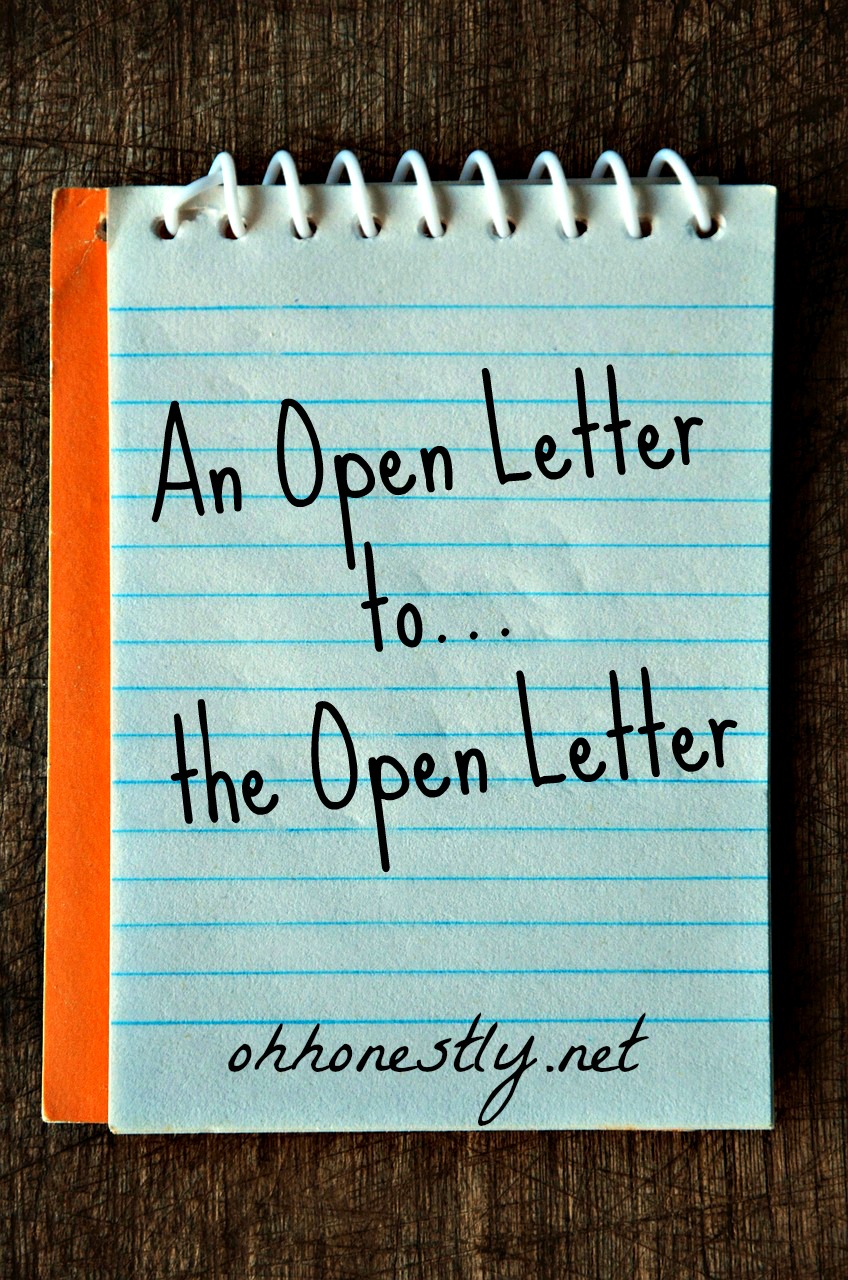 An Open Letter to the Open Letter
Dear Open Letter,
I've been watching you for a while now, though I've probably never been on your radar before this moment. I've seen you talking to teachers, sales clerks, politicians, strangers at the park, anyone and everyone. You're a great conversationalist.
Back when I first became acquainted with you, I admired you from afar. I thought you were clever. I even considered breaking the ice with you a time or two. You were what seemed to be the perfect partner. One who would allow me to be myself. To open up. To share my joys and frustrations in a way that was at once personal and public.
Lately though, you're lacking luster. You're everywhere. I can't escape you.
I get it, I really do. You like the attention. Who wouldn't? Unfortunately, I might be the only one honest enough to break it to you: You're being used. The connections may have been real at first, but now all those relationships you think you're forming are simply because you're easy. Why would a tired writer try to form a creative thought when you're at their disposal, ready to spring into action at their slightest beck and call?
It might seem hypocritical for me to choose this moment to approach you and break my silence, but I fear it may be the only way. Please, I beg of you, take a break. Find a sunny spot and go into seclusion for a while. I hear that Bitstrips moved to the Caribbean. I think you two would hit it off.
I'm not trying to be mean, really I'm not, but seriously, enough already.
Sincerely,
A Former Admirer