Below: Have a hard-to-buy-for guy in your life? You're sure to find something to please in this list of quirky gift ideas for the guy who has everything.

As an Amazon Associate I earn from qualifying purchases. 
I have the hardest time coming up with gift ideas for the guys in my life. They usually have everything they need and they tend to buy themselves the things that they want. That means every Christmas and birthday I'm left struggling with what to get them, ending up with boring old stand-by's that no one really likes (hello, new tie).
If that's a problem you have too, this year I've got the perfect solution for you. Below is a list of TEN quirky gift ideas for that hard-to-buy-for guy on your shopping list.
10 Quirky Gift Ideas for the Guy Who Has Everything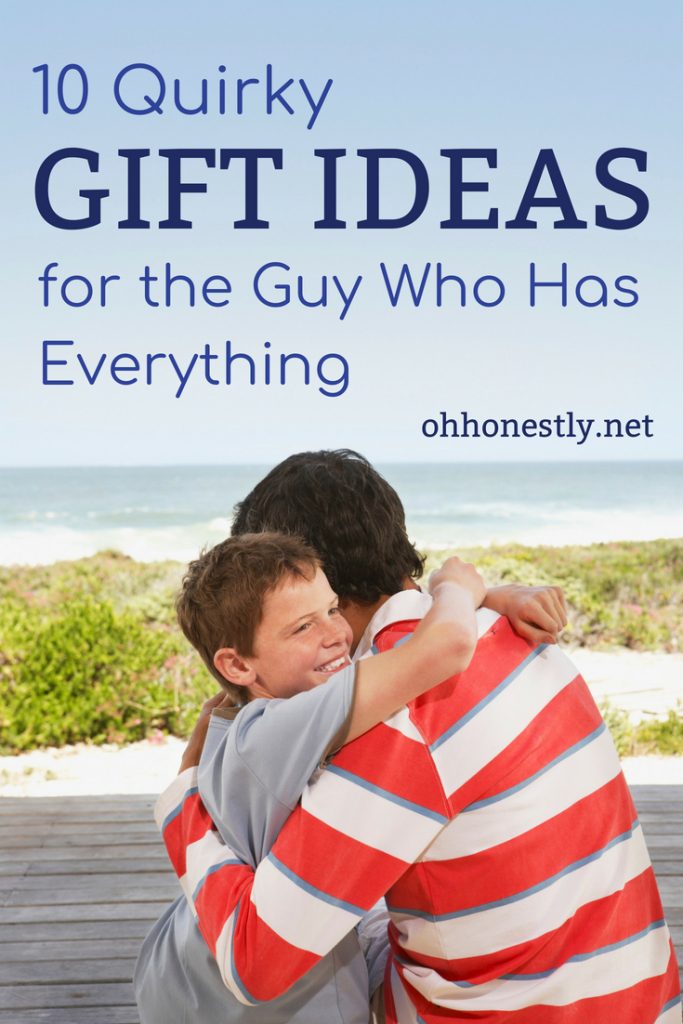 1. Fuego Box
We all know that guy who puts hot sauce on everything. Fuego Box is the PERFECT gift for him or anyone who loves a little extra flavor and adventure in his life.
My friends at Fuego Box recently sent me two boxes to try out and I'm having a hard time deciding which guy to gift them to.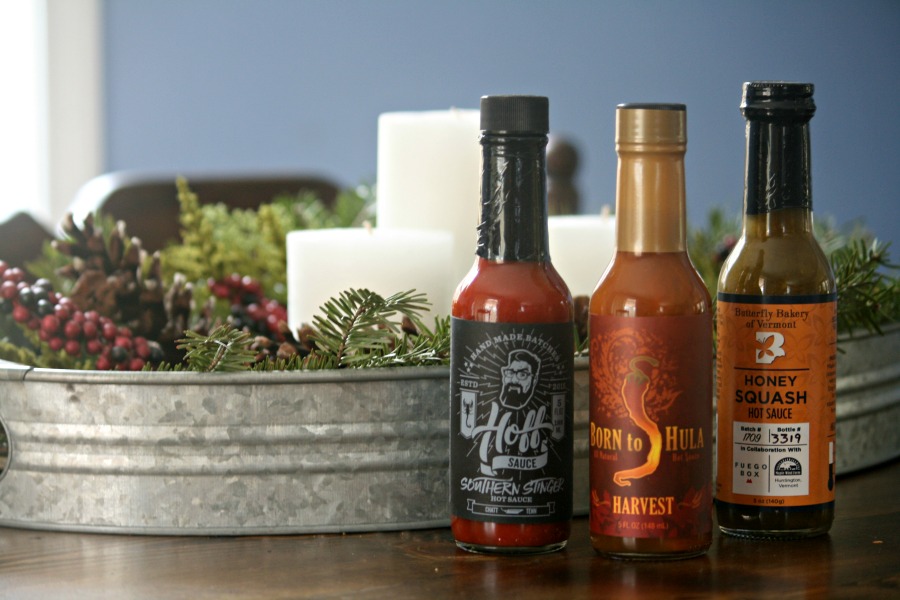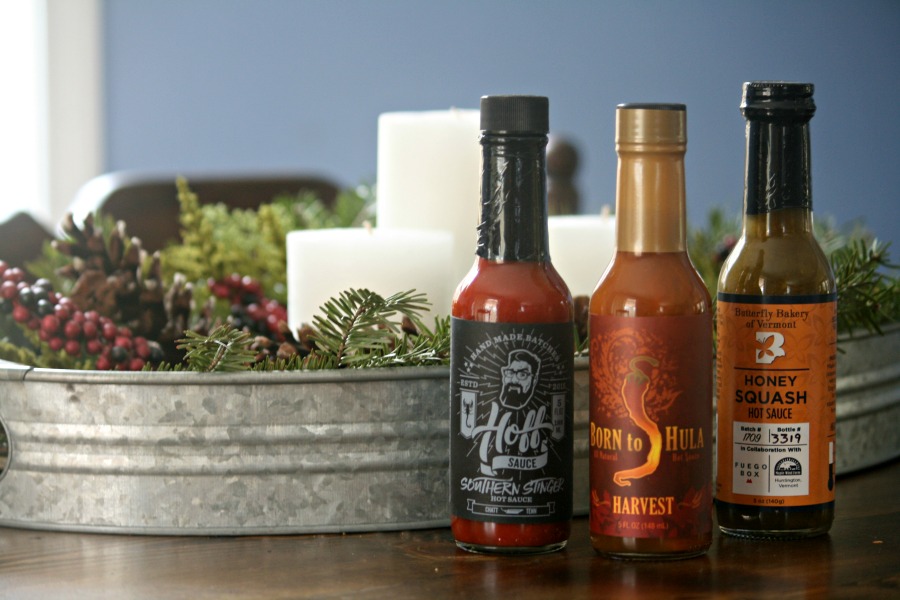 Although you can buy the sauces individually, I suggest the fun and adventure of a box subscription where your giftee will receive either one or three (depending on what subscription you choose) specially chosen, small batch hot sauces in each box. They'll also receive a Hot Sauce Log in their Welcome Box where they can record each of the sauces they've tried and what they thought of them.
It's fun and unique and your guy will get to go back to work with an awesome gift to tell his coworkers about.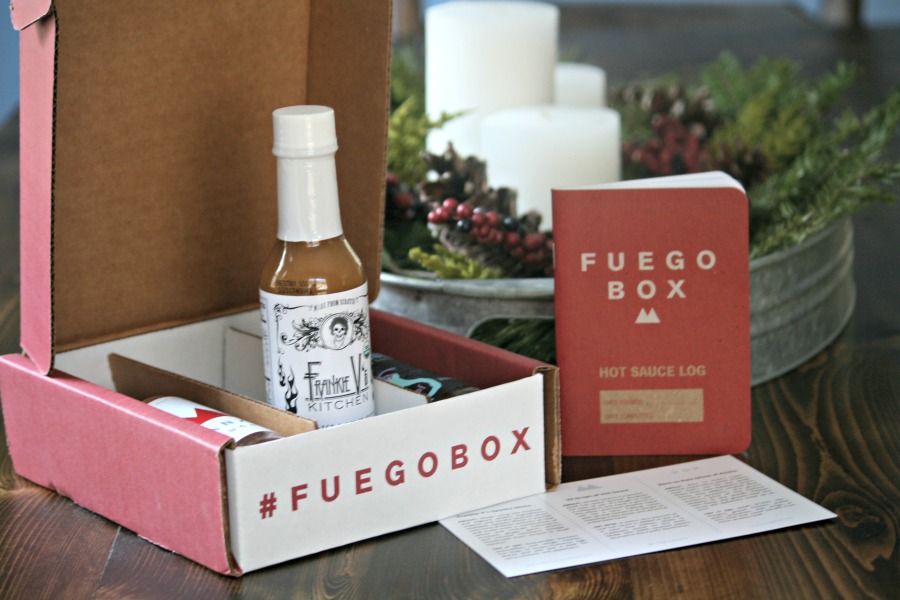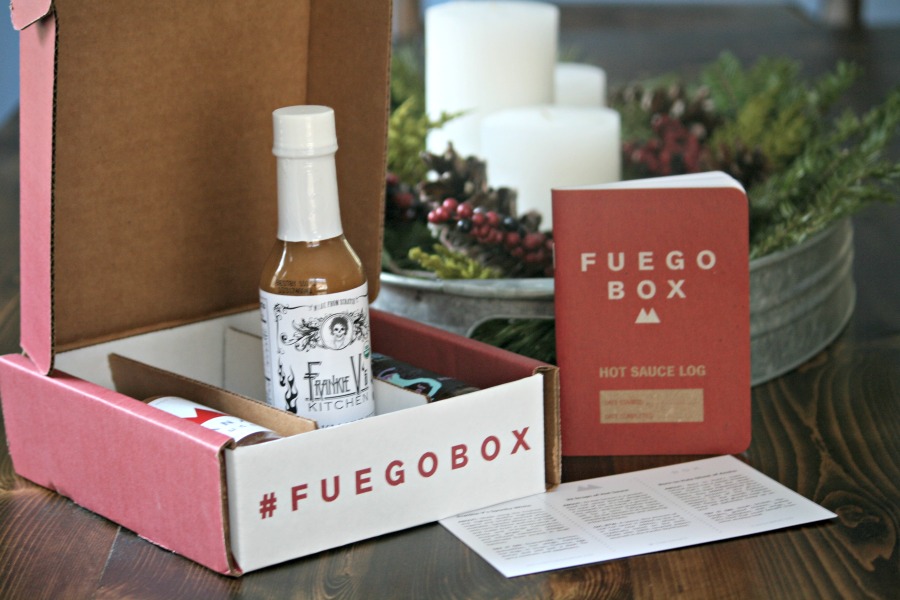 2. A Clever Tee
I know, I know, your guy probably has about 800 tee-shirts in various stages of decay that he will. not. throw away, so why in the world would you buy him another one?
Because they're fun and witty, that's why! (Plus, you can probably convince him to get rid of one of his really nasty ones if you give him a new one).
If he's into baseball, you've got to check out the ones from Baseballism. They sent me the one below for my husband and I love it as much as he does. If you don't get it, ask someone who loves the game 😉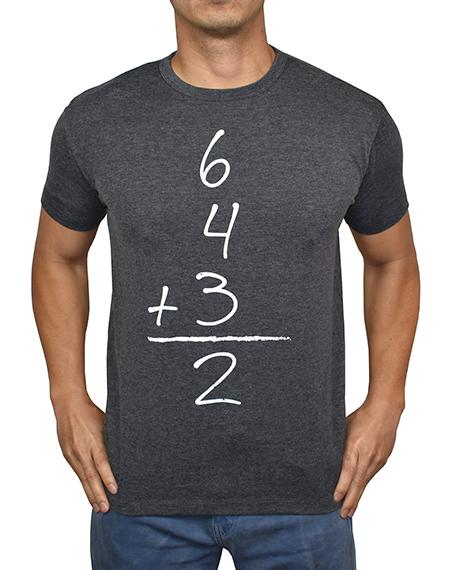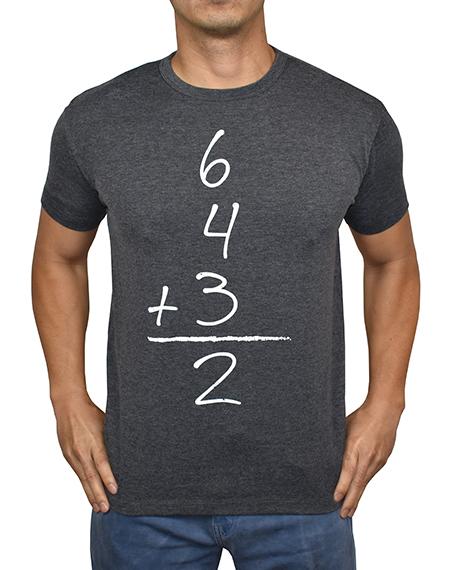 Side note: If you buy him a Baseballism tee, you could also casually mention their gorgeous leather tote and hope he takes the hint for a gift for you.
3. A Year of Dates
This was popular several years ago, but it's still a great idea if you're looking for something to get the special guy in your life. You put together a year's worth of dates (one or two a month), get them all prepared, and present it to him as a gift packet. Check out this post by What's Up Fagan's? for more specifics.
Side note: This can be adapted for kids and makes an AWESOME gift if you don't want to get them any more toys. Learn how here.
4. Loot Crate
Got a gamer in your life? Loot Crate is a subscription box for geeks and gamers and has a ton of options for whatever your guy is into, from Anime to Marvel to socks.
5. More of what they have
We've all heard the saying, "If it ain't broke, don't fix it."
Why not stick with what you know they love this year? If he's a sports fanatic, buy him tickets to a game. Fishing master? Get him a gift certificate to that place that sells fly tying supplies. Just because he already has a lot doesn't mean he doesn't want more.
6. Philips Norelco Beardtrimmer Vacuum
Okay, this is totally more for you than it is for him (if you live with him, that is). This beard trimmer vacuums up the hairs as it trims! No more gross sinks full of shavings!!! How did I only just find out about this thing?
7. Tile app
If you know a guy who is constantly misplacing things, this is for him! He can put the tiles with the things he tends to lose (keys, wallet, etc.), download the app on his phone, and then the next time he loses something, he can look up it's location with the app.
8. Concert Tickets
Maybe it's a band from his youth that's doing a reunion tour or a new group he can't get enough of. Depending on your budget, you can make this simply a night out or turn it into a getaway weekend. Either way, he's sure to love it!
9. Boot Dryer
I asked my Facebook followers to tell me the best gift they ever bought for a guy in their life and not one, but two people said a boot dryer. I didn't even know they existed, but as Annie A. pointed out they can be used for more than just boots: Mittens, gloves, soccer cleats… the list goes on. Now I want to get one for my husband, then take it over to dry the kids' winter gear each night.
10. Personalized Jersey
Naomi W. gave me this idea and I love it. If the guy you're buying for has a favorite team, buy him a jersey with his name on the back and customize it further with a number that holds significance for him. In Naomi's case, she did the number of kids they have, but you could do anything… his birthday, his favorite number, the year he was born, etc.
There you go: Ten quirky gift ideas for the guy who has everything. I would be willing to bet you found at least a few things on this list that he doesn't have. Which one do you plan to get him?