I'm so excited to welcome you to a series of guest posts written by a very special girl I know. My 13 year old niece Ellie is stylish and adorable and she wants to share her fashion tips with your preteen and early teen daughters. The girls will love her for what she can teach them and you'll love her for showing how it's possible to be fashionable while also being age-appropriate (i.e. you won't see any bare midriffs or pants with words like 'Juicy' written across the butt). Please give her a warm welcome and be sure to share this series with all of the girls you know!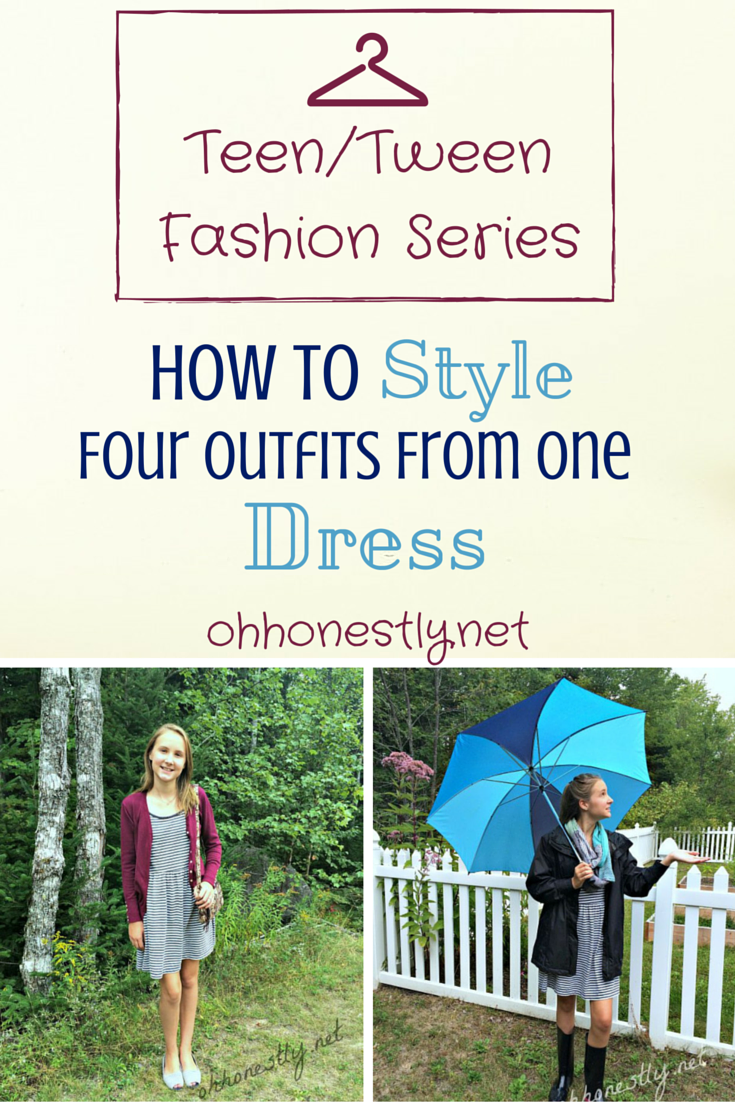 Hello Everyone,
I'm Ellie, Lauren's niece! I'm 13 years old and I have been in love with fashion for as long as I can remember. Even when I was little I was always putting some sort of outfit together or designing outfits. (Auntie Lauren probably has some crazy pictures of me wearing them!)
I'm writing a mini-series on her blog for young teen and tween girls! I am going to show you how to create your own style and look age-appropriate.
Also, I'll give you ideas on how to stay on a budget because right now we are probably spending our parent's money more than our own. Here are some reasons for staying on a budget:
It is important to save your money to buy expensive things (phone, iPod, computer, etc.)
I think the most important one is because at our age we are growing so fast! Last year when my mom and I were school shopping I was in a size 16 girls. This year I am a size 6 and medium in women's sizes! So we don't want to waste too much money on clothes that are only going to fit us for 2-3 months.
Here are a few ideas to save money on clothes:
Shop sales and clearance! I like to go to Aeropostale, American Eagle, etc. I always check the back of the store where the clearance is!
Find a fashionable older cousin (or friend) who can give you her hand-me-downs! I got some really cute hand-me-downs from my older cousin.
Use a lot of accessories so you can wear the same main pieces over and over again, with a different look every time.
Today I am going to give you ideas for making four outfits with one clothing item: a dress that I got on clearance at the Gap. With a few accessories I have four different looks.
Outfit #1
This first outfit is great for my favorite season coming up: Fall!!!
First, I am wearing the dress, then I paired it with a scarf (I love scarves for fall and winter; they are definitely a must!), and I can add leggings under it if the weather is cold. Then a pair of boots. I don't have any boots right now so I paired it with some flats. That's cute too!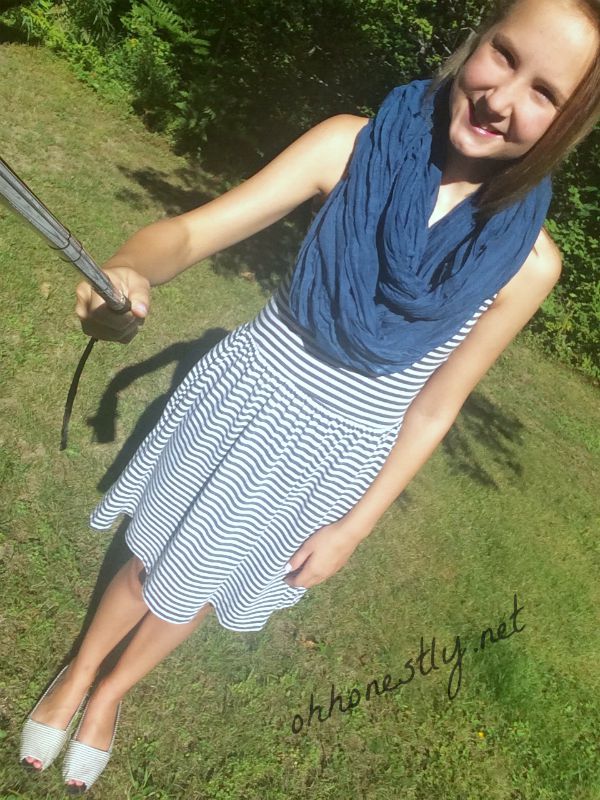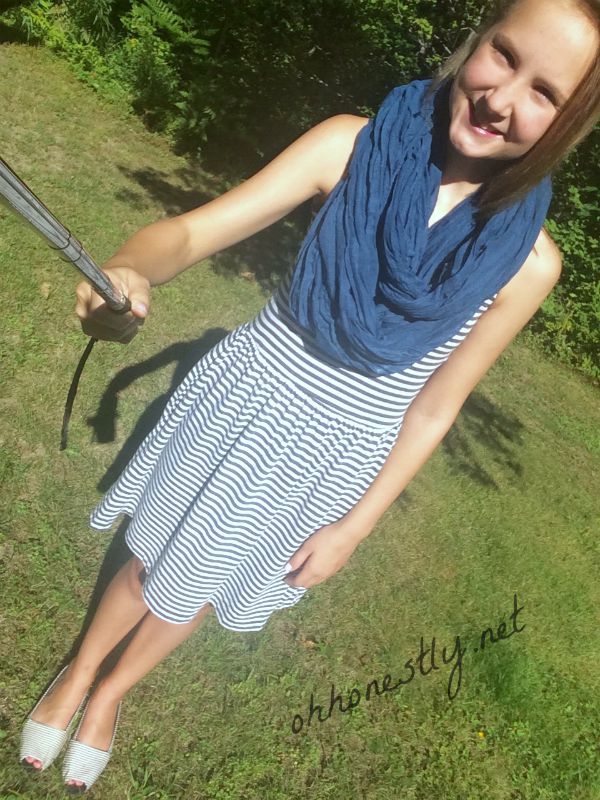 Outfit #2
The second one is a nautical look. These are one of my favorite looks to wear! I paired the dress with an anchor necklace and these sandals. This outfit is super simple and can go with any occasion.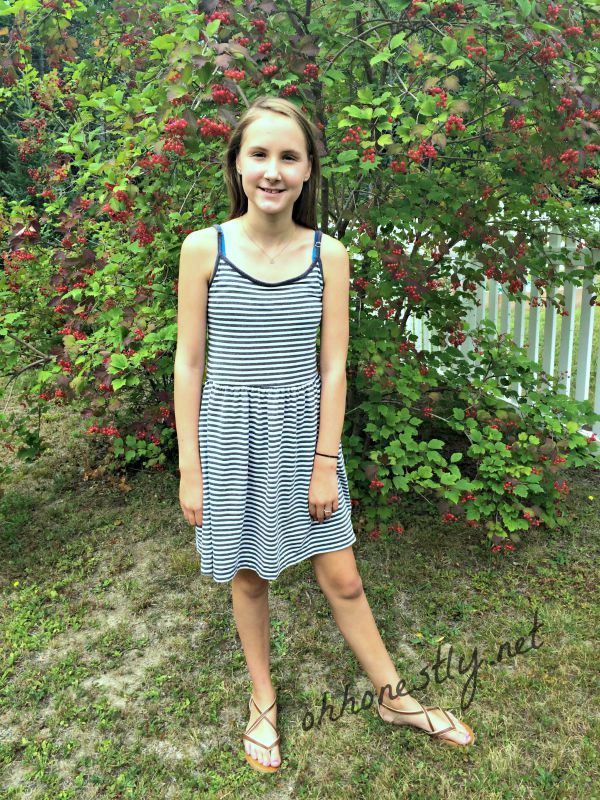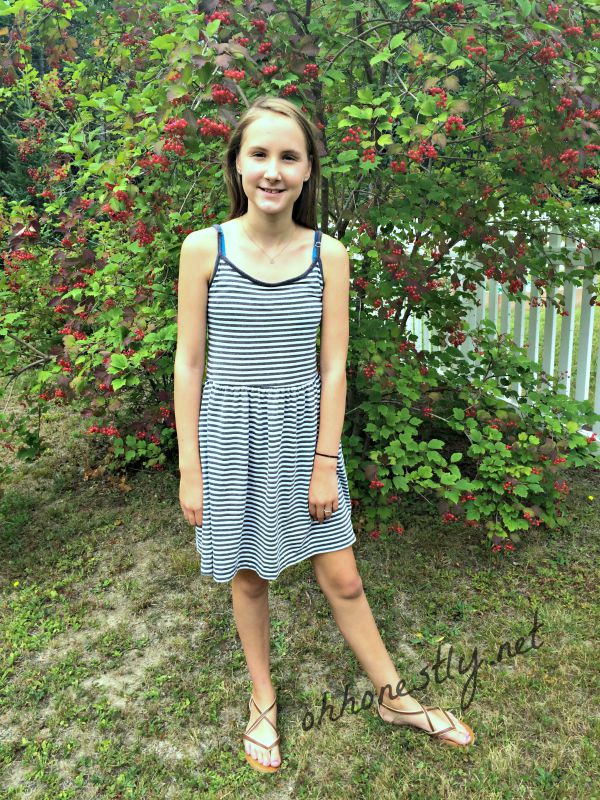 Outfit #3
Since there is colder weather coming up, this outfit is perfect. I used this dark red cardigan, the same shoes as the first outfit, and I used my purse as an accessory.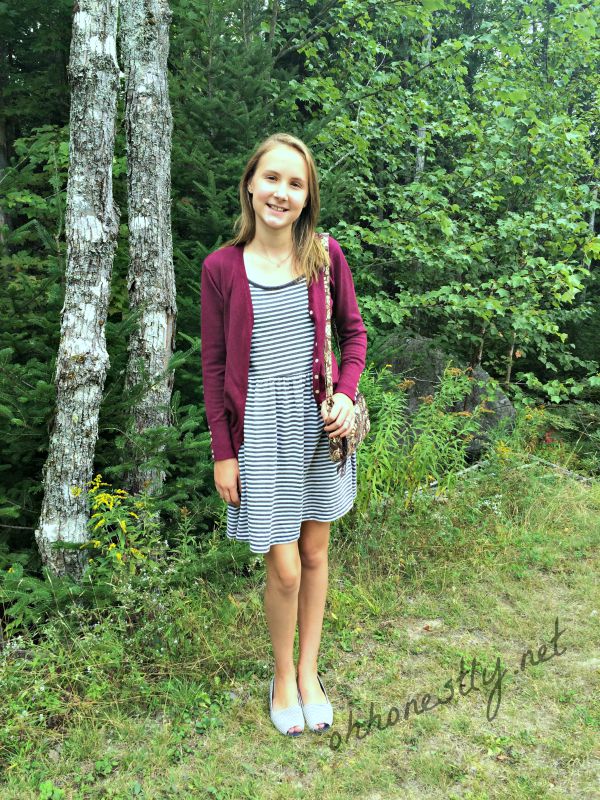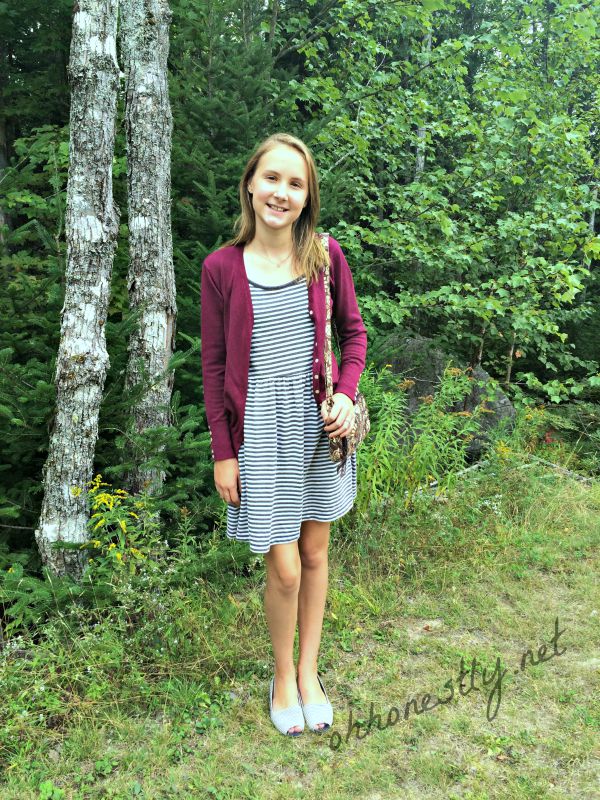 Outfit #4
The last one is for rainy days. I added a scarf, rain boots, rain coat, and an umbrella. I think this look is super cute! If the weather is really cold, you may want to add leggings!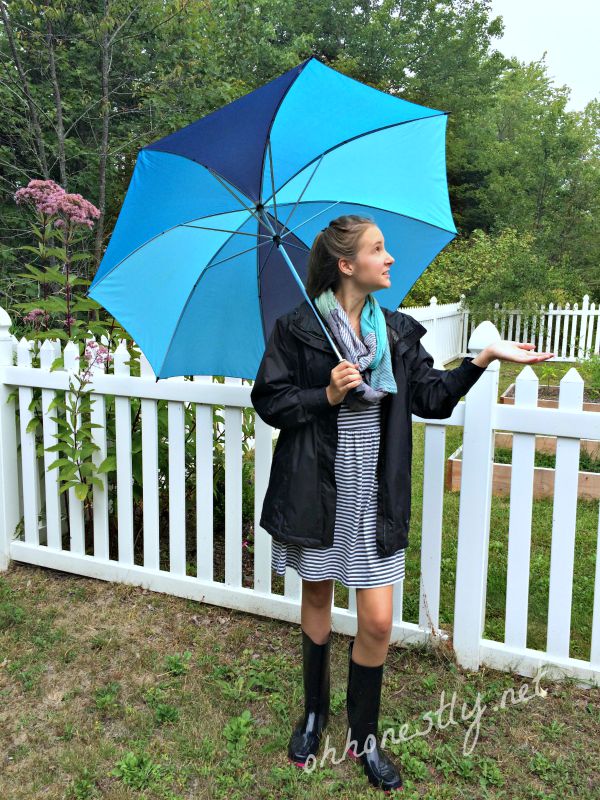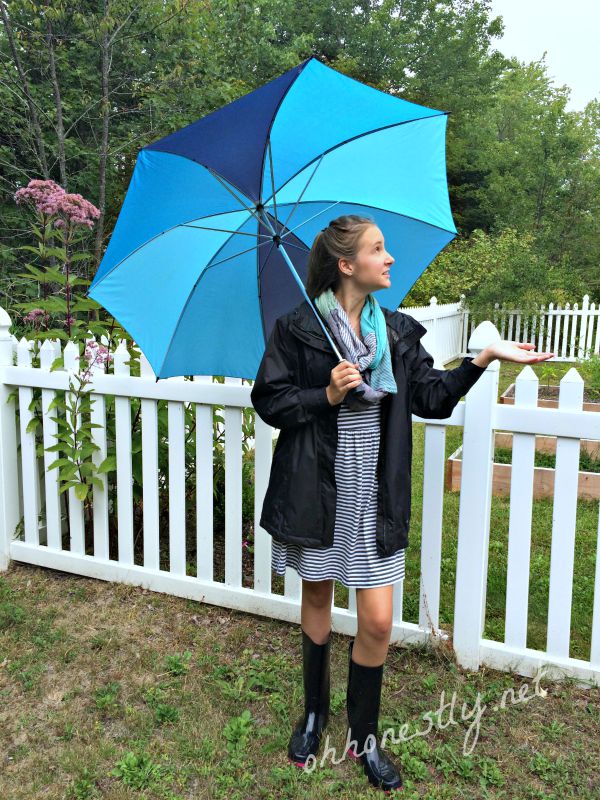 I hope I've given you some ideas on ways to style outfits and ways to save money. Stay tuned for next time when we talk about how to develop your own style.
Which outfit is your favorite? What other ways would you style the dress? Tell us in the comments below!