If you're looking for Christian summer camps in Maine for your child to attend, look no further. We've rounded up a list of the best ones and have included all the pertinent information to make your search easy.
The Best Christian Summer Camps in Maine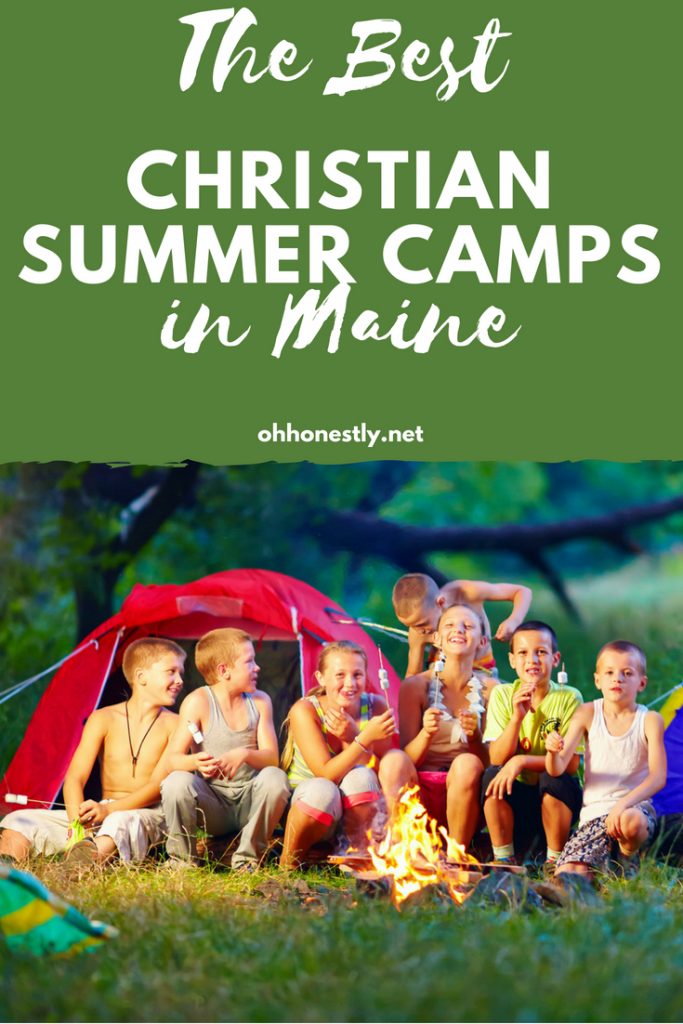 The list is organized by day camps and overnight camps, and further organized by how long the summer camp sessions last.
You'll also find our handy pricing guide below so you can skip right to the camps that fit within your budget.
If you're looking for a list of the best summer camps in Maine that are not necessarily Christian summer camps, click the picture below for a huge list of Maine camps, organized in a similar manner.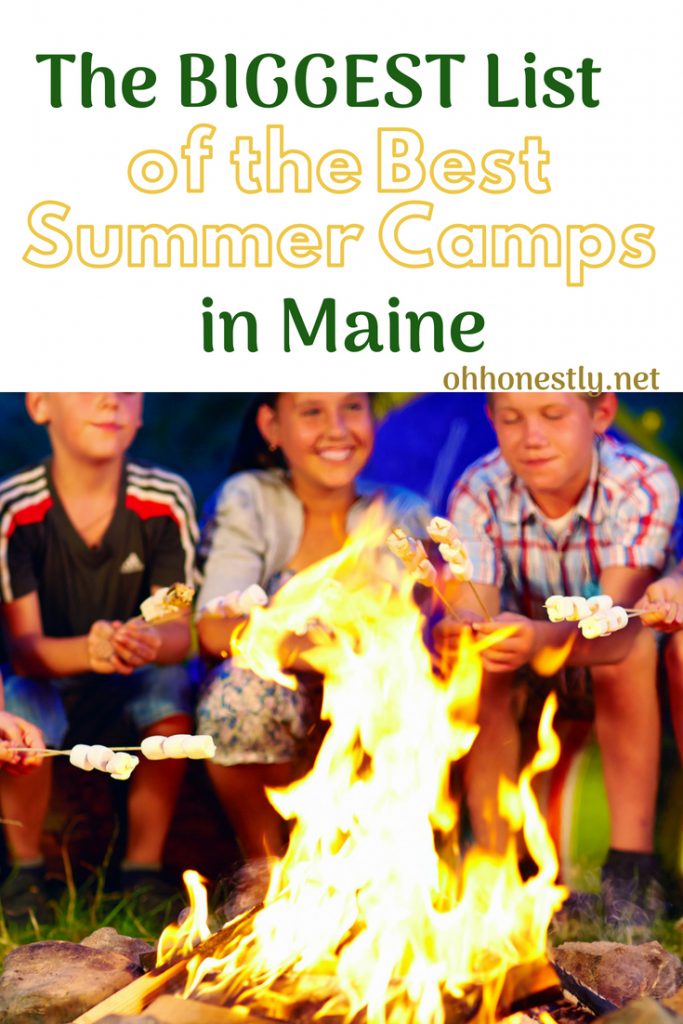 $– $0-$250
$$- $251-$500
$$$- $501-$1500
$$$$- $1501-$5000
$$$$$- $5001 & up
Day Camps
One Week or Less
LOCATION: Bradley, Maine
AGES: 6-13 years old
DATES: June, July, August
ACTIVITIES: Archery, Swimming, Field Games, Boating, Crafts, and more.
PRICE: $
LOCATION: Starks, Maine
AGES: Kids who have completed grades K-2
DATES: July
ACTIVITIES:
PRICE: $
LOCATION: Brooks, Maine
AGES: Grades 2 and up
DATES: July, August
ACTIVITIES: Archery, Horseback Riding, Wilderness Skills, Water Activities, Sports, Crafts, and more.
PRICE: $
LOCATION: Howland, Maine
AGES: 4-8 years
DATES: July
ACTIVITIES: Swimming, Sports, Singing, and more.
PRICE: $
LOCATION: Ocean Park, Maine
AGES: 5-12 years
DATES: June, July, August
ACTIVITIES: Archery, Field Games, Water Activities, and more.
PRICE: $
LOCATION: Weston, Maine
AGES: 7-18 years
DATES: July, August
ACTIVITIES: Basketball, Soccer, Zip Lining, Horseback Riding, Swimming, Photography, Geocaching, and more.
PRICE: $$
LOCATION: Lovell, Maine
AGES: 6-17 years
DATES: July, August
ACTIVITIES: Water Activities, Sports, Archery, Hiking, and more.
PRICE: $-$$
Overnight Camps
One Week or Less
LOCATION: Starks, Maine
AGES: Kids who have completed grades 3-8
DATES: July
ACTIVITIES: Challenge course, Crafts, Games, and more.
PRICE: $-$$
LOCATION: Brooks, Maine
AGES: Grades 2 and up
DATES: July, August
ACTIVITIES: Archery, Horseback Riding, Wilderness Skills, Water Activities, Sports, Crafts, and more.
PRICE: $$
LOCATION: Howland, Maine
AGES: 8-16 years
DATES: July, August
ACTIVITIES: Swimming, Archery, Sports, and more.
PRICE: $
LOCATION: Ocean Park, Maine
AGES: 8-16 years
DATES: June, July, August
ACTIVITIES: Archery, Field Games, Water Activities, and more.
PRICE: $$$
LOCATION: Bradley, Maine
AGES: Teens
DATES: July
ACTIVITIES: Water Activities, Off-Campus Activities, Archery, Field Games, and more.
PRICE: $
LOCATION: Raymond, Maine
AGES: 8-18 years
DATES: June, July, August
ACTIVITIES: Swimming, Arts and Crafts, Outdoor Activities, Hiking, and more.
PRICE: $$-$$$
LOCATION: Weston, Maine
AGES: 7-18 years
DATES: July, August
ACTIVITIES: Basketball, Soccer, Zip Lining, Horseback Riding, Swimming, Photography, Geocaching, and more.
PRICE: $$
LOCATION: Livermore Falls, Maine
AGES: 8-17 years
DATES: July, August
ACTIVITIES: Boating, Woodworking, Archery, Swimming, Arts and Crafts, Photography, and more.
PRICE: $
LOCATION: Charlotte, Maine
AGES: Entering Grades 3-12
DATES: June, July, August
ACTIVITIES: Kayaking, Sports, Crafting, Swimming, and more.
PRICE: $$-$$$
LOCATION: Bridgewater, Maine
AGES: 7-18 years
DATES: July, August
ACTIVITIES: Games, Swimming, Outdoor Activities, and more.
PRICE: $
LOCATION: Blaine, Maine
AGES: Grades 2-12
DATES: July
ACTIVITIES: Swimming, Games, Outdoor Activities, and more.
PRICE: $
LOCATION: Lovell, Maine
AGES: 6-17 years
DATES: July, August
ACTIVITIES: Water Activities, Sports, Archery, Hiking, and more.
PRICE: $-$$
Two-Three Weeks
LOCATION: Ocean Park, Maine
AGES: 8-16 years
DATES: June, July, August
ACTIVITIES: Archery, Field Games, Water Activities, and more.
PRICE: $$$
LOCATION: Raymond, Maine
AGES: 8-18 years
DATES: June, July, August
ACTIVITIES: Swimming, Arts and Crafts, Outdoor Activities, Hiking, and more.
PRICE: $$-$$$
LOCATION: Jackman, Maine
AGES: 11-17 years
DATES: June, July, August
ACTIVITIES: Kayaking, Rock Climbing, Stand-Up Paddleboarding, Archery, Skeet Shooting, Mountain Biking, Crafting, Survival Skills, Paintball, and more.
PRICE: $$$$