I have a confession to make. Sometimes I'm a Facebook comment reader. I can pick out a post that will bring the drama from a mile away, and every once in a while, I can't help myself; I have to read through the comments.
Even though I'm used to it, it will never cease to amaze me how a seemingly benign Facebook post can make people go full out crazy.
For example, someone recently shared a video showing some nice shirts for women who want to nurse their baby without having to lift their entire top. No big deal, right? WRONG! Any post about breastfeeding is sure to bring out the OPINIONS.
Sure enough, the opinions started right away and the arguments followed shortly behind.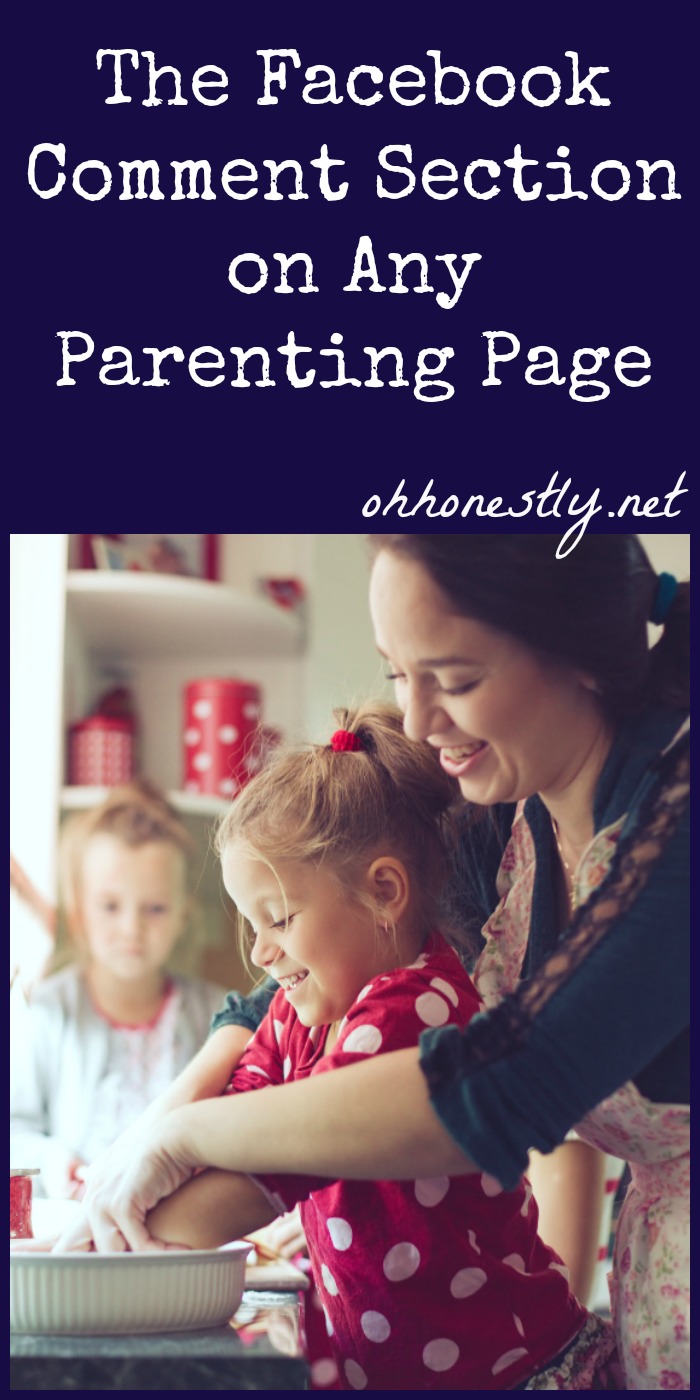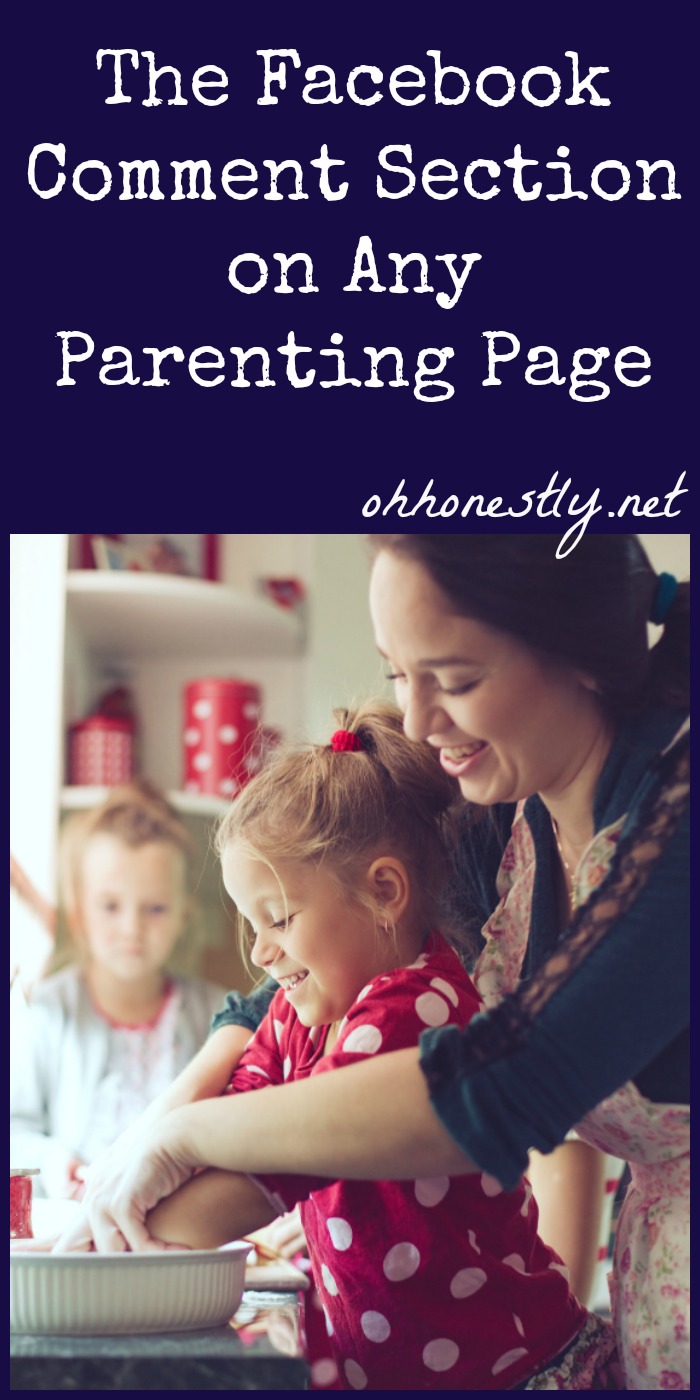 The thing about these comment threads is that they're so predictable. Whether it's about breastfeeding, vaccines, or circumcision you will always find the same types of people in these threads.
To prove my point, I thought it would be fun to write a completely non-controversial post and show you how the comment section can immediately deteriorate into the worst that humanity has to offer.
I bet you'll recognize some of these commenters.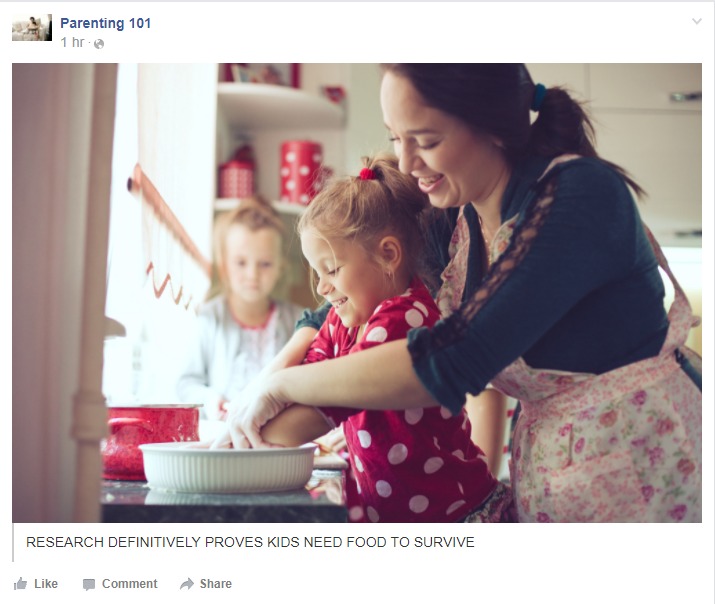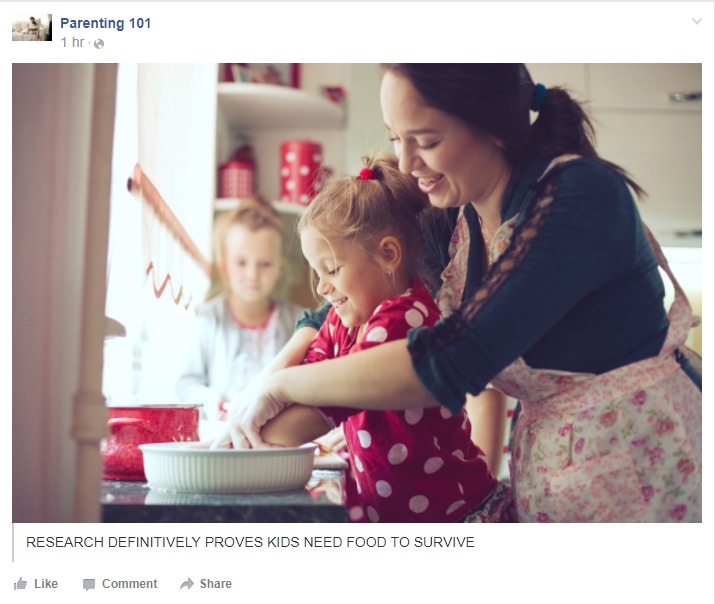 We start off with a very benign post: Research proves that kids need food to survive. Who can argue with that??
Apparently a lot of people.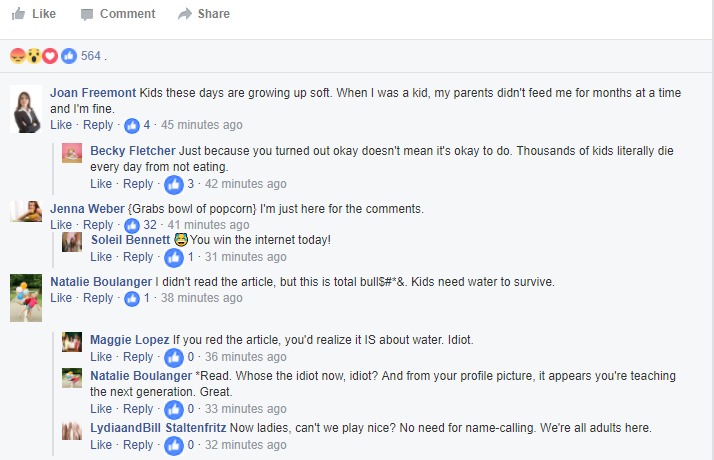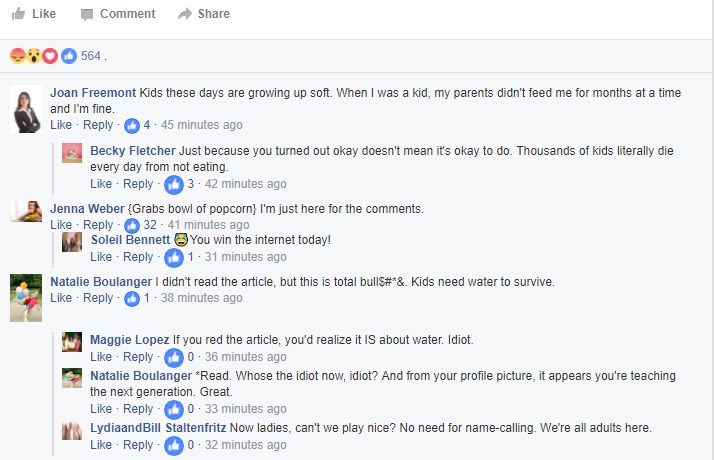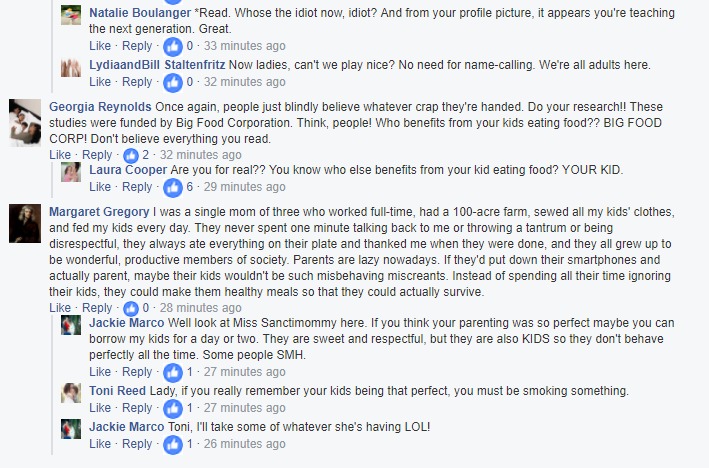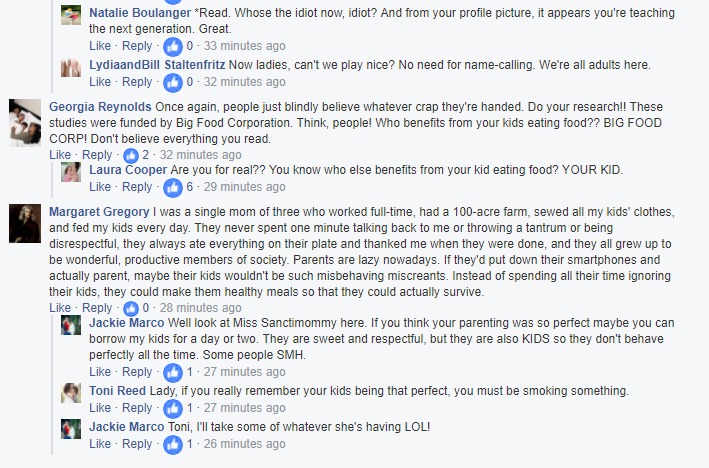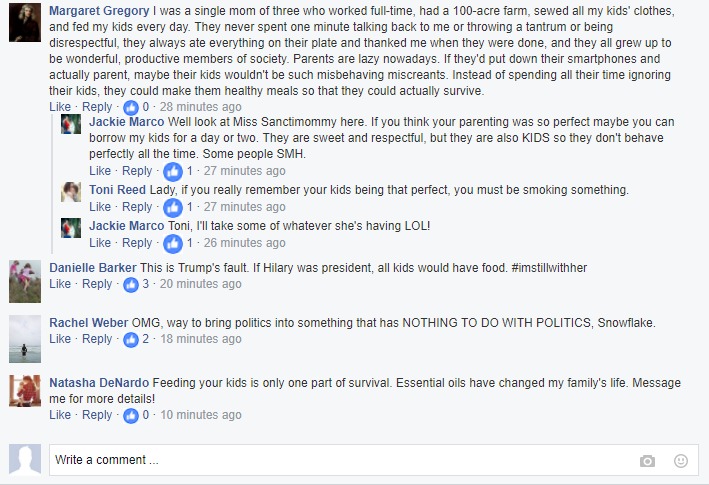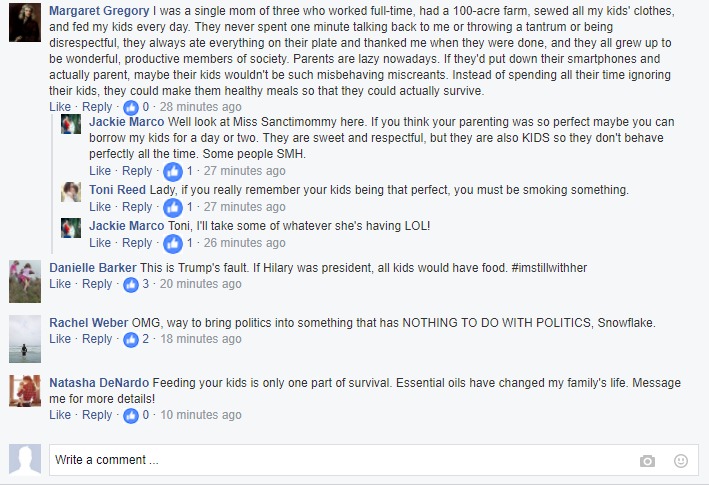 There you have it. A simple Facebook post ruined by commenters. Which ones did I miss?