A big thank you to Kia and Drive Shop for letting our family try out the Sedona SXL during our vacation!
I cried the day we sold my Corolla. It had been my first car; the one that took me back and forth between Maine and Pennsylvania through four years of college, the one that drove me to my first real job, the one I owned when I got married.
But I knew it was time. We were planning a family and wanted a vehicle big enough and safe enough to carry our most precious cargo.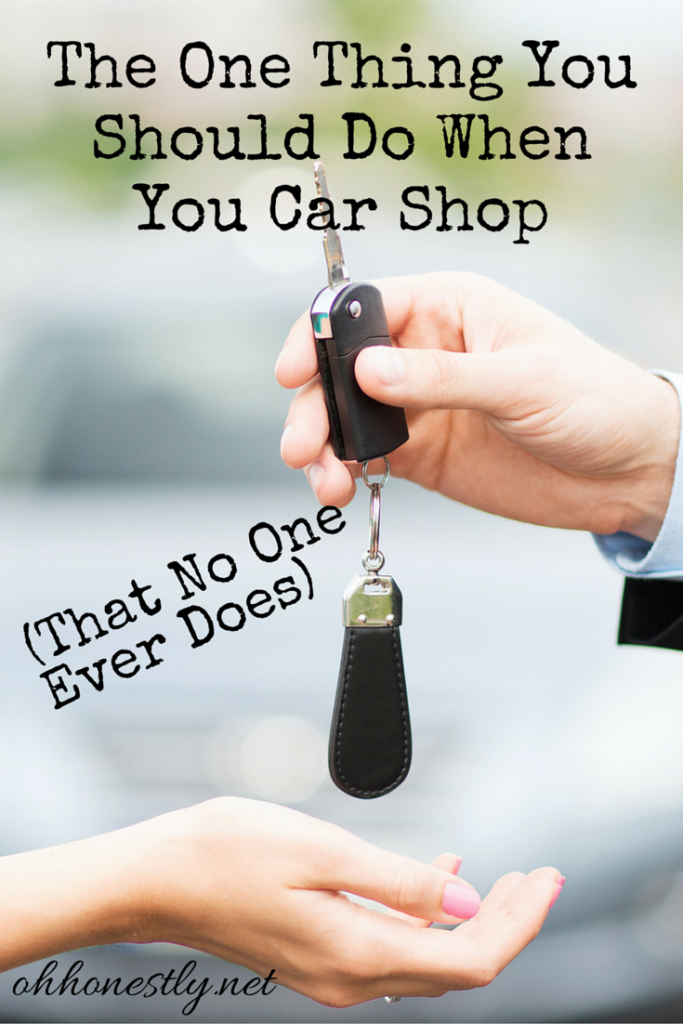 The One Thing You Should Do When You Car Shop (That No One Ever Does)
When Eric and I began to research different cars, we had a couple of stipulations: It had to be big enough to seat our potential family of five (at this point we were expecting our first, but knew we might want two more) and it couldn't be a minivan (at this point we were still holding onto a shred of our coolness).
That left SUV's, so I dutifully took a bunch out for 20 minute test drives until we'd narrowed the list down to our two favorites. Then came the all-important question to the salesman: Will this vehicle fit three car seats in it's middle row? We didn't want the bother of always having to crawl into the way back to help a child buckle. One of the cars would, said the salesman, so that's the one we bought.
It was a nice vehicle and we loved almost everything about it, but when Baby #3 arrived it became apparent that although it did fit three car seats in a row, it didn't fit them easily.
In order to have room to buckle Eli's booster seat, I'd have to take Annelise's infant seat out of it's base and set it down on the ground outside the car. It wasn't too much trouble until winter rolled around and I had to put her outside in the cold on snowy or slushy ground.
And that is how we learned our lesson.
No one would buy a vehicle without test driving it first, but how many people drive it in a way that actually tests it for all their needs?
Last week we went on a family vacation to Florida and had an opportunity to drive a 2016 Kia Sedona SXL while we were there. Although the weather is a bit different than Maine, we used the car just like we would if we owned it.
We loaded it up with luggage, backpacks, and a stroller, just like when we visit my in-laws who live a few hours away.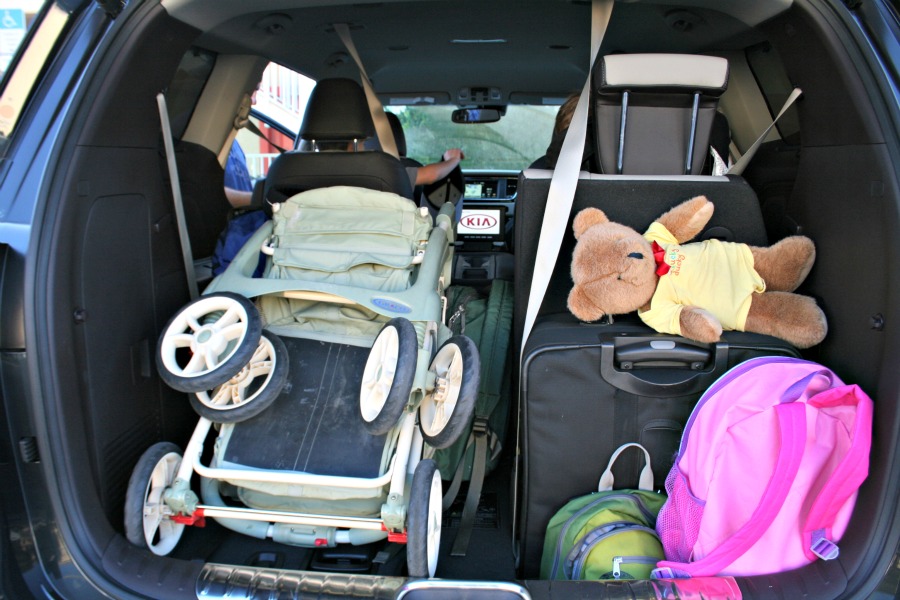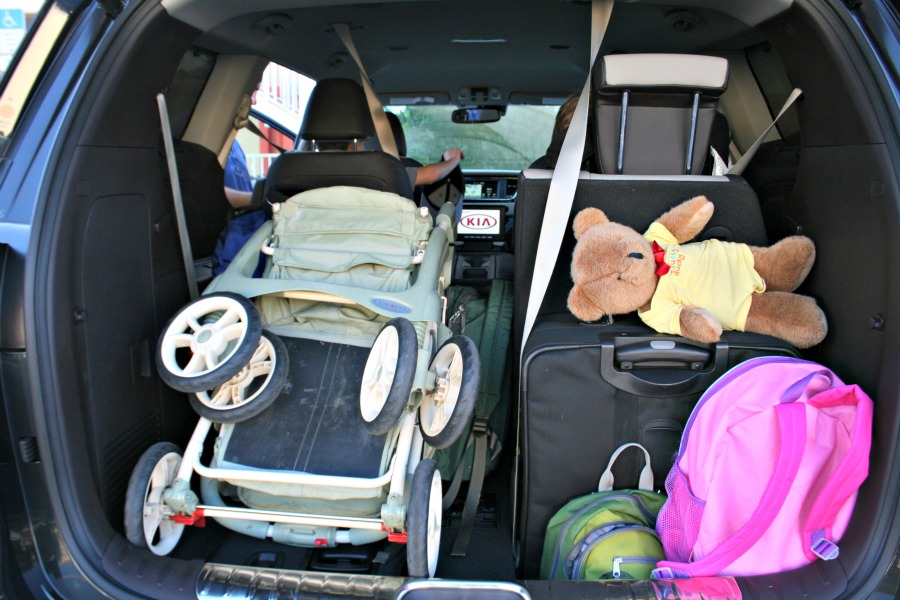 I filled it with groceries, just like I do when we're home.
We carted six kids to Disney World, just like when it's my turn to do the school carpool (pretty sure our destination was a lot better down there though).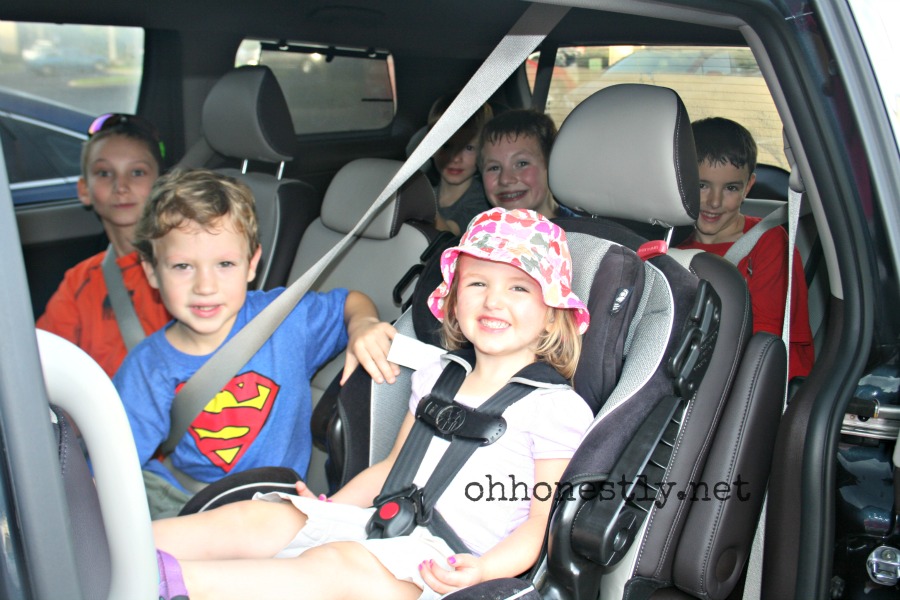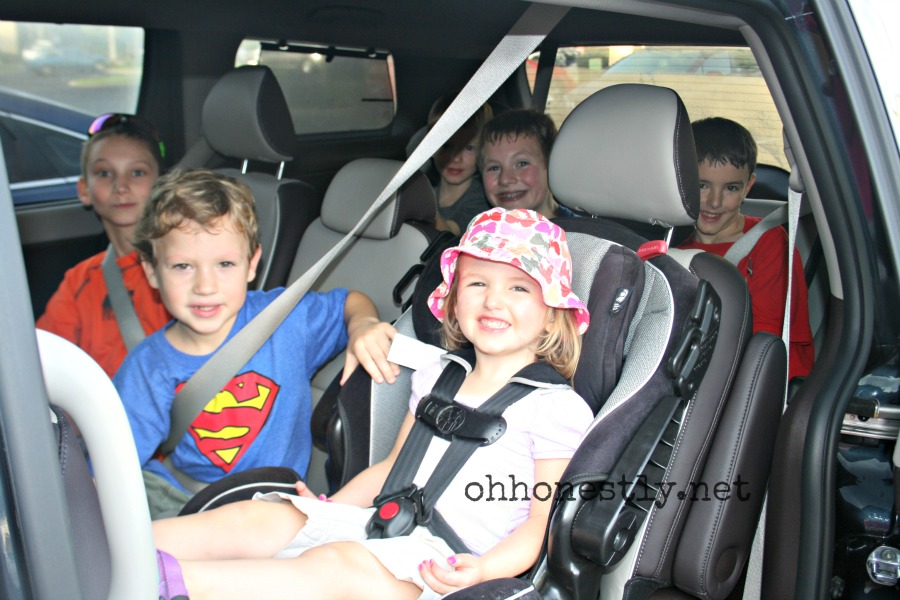 Instead of taking a 20 minute test drive and assuming it would meet our needs, we actually got a chance to use it for our needs.
And guess what? We LOVED it. It drove incredibly smooth, even at higher speeds. It had an awesome navigation system, which we might not need much at home, but would be great to have on road trips, especially when our phone batteries are running low (although if we have our chargers handy, there's a port for that!).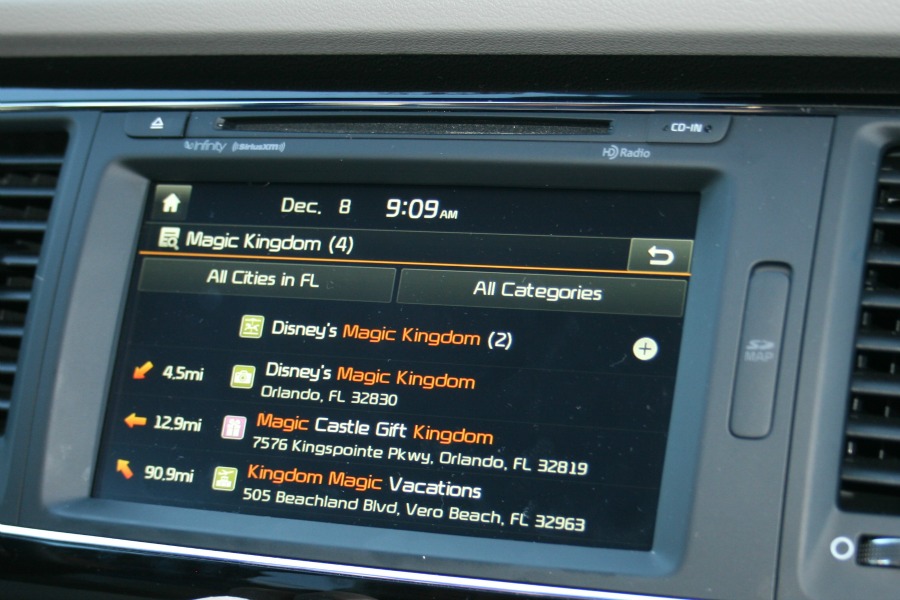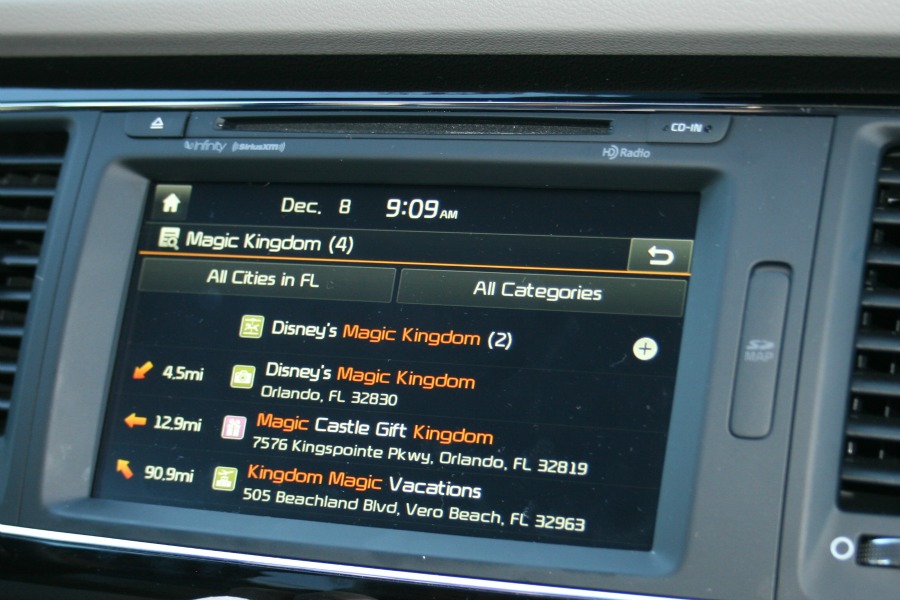 As for kid-friendly features, there was a built-in DVD player that came with wireless headphones (hello wonderfully quiet ride!) and my favorite feature was how easy it was for the kids to get in and out, even to the third row.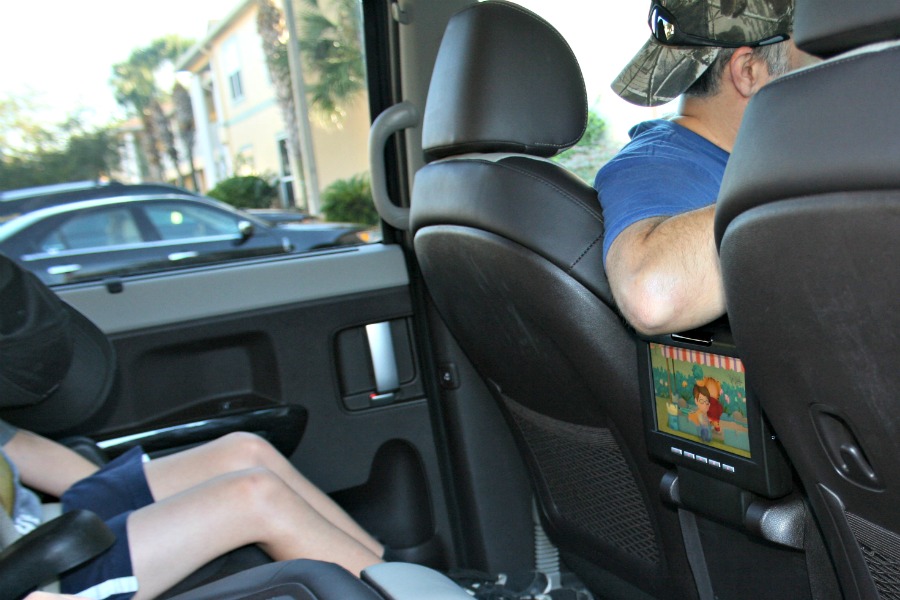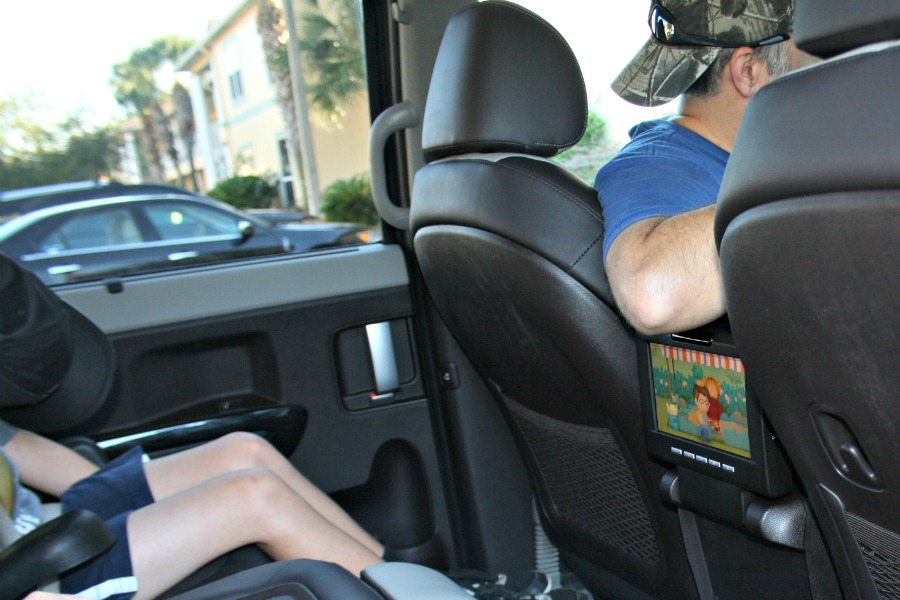 So the next time you're car shopping, here's what you need to do:
Narrow down your list to the one or two that you're really interested in, then ask your salesperson if you can take it home for the night or weekend. If the salesperson knows you're close to signing papers, there's a good chance he'll say yes.
Then drive it the way you would if you owned it. Take it to the store. Put in all the car seats. Drive your kids around and see what they think. By the time you need to return it, you'll have a much clearer picture of whether it's the right car for you.
And when you start your car shopping, check out Kia. I think you'll be pleasantly surprised.
You'll also love: