You can find Part 1 here.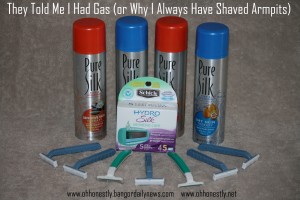 After getting checked in and triaged, we began to wait. And wait. And wait. To this day I am thankful for the three friends who sat with me hour upon hour. You've never seen four happier people in an ER waiting room before. We were chatting and laughing and having a grand old time.
Finally, four hours after arriving, I was escorted to a room. Strike that. It wasn't a room; it was a storage closet with a stretcher in it. As Erin and I waited for the doctor to show up, we joked about tossing supplies to passing medical staff. "Heads up!" we'd cry, "Toilet paper roll coming your way!"
Looking back, I realize that the doctor was probably just part of an overworked, understaffed emergency department, but in the eyes of teenage me, he was kind of a jerk. He was rushed, and short with me, and clearly thought I was wasting his time, but he dutifully gave me some muscle relaxers and set me up for a chest x-ray, just in case.
After the pictures were taken, the radiologist patted me on the shoulder and said, "I can't technically say this for certain until the doctor looks at the x-rays, but he's going to tell you that your lung is collapsed."
My first thought: "Oh, thank God! I don't have gas."
Teenage embarrassment trumped life threatening injury. Besides, the thought of a collapsed lung wasn't disturbing to me. I had a friend in high school whose lung collapsed twice and he was fine, so it must not be a big deal, right? The doctor showed up and suddenly he was kind and caring. He sat down on the edge of the stretcher and confirmed the radiologist's report. He seemed genuinely concerned and I began to wonder if maybe this was a bigger deal than I originally thought.
In the meantime, my friends were escorted back to see me. On the way, they passed a room that was apparently locked from the outside. A woman with curly hair sticking out in every direction and a slightly crazed look in her eye peered out through the small window in the door and mouthed the words, "Let me out!!" My terrified roommate slowly backed away from the door, shaking her finger and head 'no', then bolted toward my room, which was an actual room this time since I now had a confirmed medical condition.
After I shared the news with them, Erin headed to the nurse's station to call my parents. All she got out was, "Mrs. Baker, it's not good," before dissolving into tears. My now alarmed mother said, "Erin? Erin! Put the nurse on the phone!!" Upon hearing the diagnosis, my mother immediately decided to hop in the car and drive all night (it was a 12 hour drive) to get to me. My dad's voice of reason (catch a plane first thing in the morning and arrive at the same time as if they drove, but with at least a little sleep) prevailed.
With nothing left for them to do and the hour getting late, my friends said their goodbyes and I was left by myself. A new doctor appeared in my room. A young, cute doctor. He explained that I needed a chest tube and told me how he would insert it. I didn't consciously feel nervous as he talked, but I was suddenly dizzy as he described how he'd make a small incision in my side and push the tube into my chest cavity through the hole.
Once I took some deep breaths (well, as deep as you can when one of your lungs is 80% deflated) and calmed down, another thought struck me. "Wait, he just showed me how I have to lift my arm up over my head while he does this…
The cute doctor is going to see my hairy armpits!!!!"
So there you have it. They told me it was gas. They were wrong. So very wrong.
As for why I always have shaved armpits; well, the situation clearly traumatized me and I've been a bit obsessive about it ever since. It's like that saying goes, "You never know when you might get in a car accident, so always wear clean underwear!" Or in the words of the Boy Scouts, "Be prepared!"