First time joining me for the Keeping It Real Challenge? Click here to learn what it's all about.
Some parts of parenting leave me a little stumped. Okay, maybe  lots of parts of parenting leave me stumped. This gig ain't easy.
My latest conundrum? What do to about name-calling.
Look, I know kids calling other kids (or adults) mean names is not okay. But I also think there's a fine line between micro-managing our children's behavior and letting kids be kids. I'm just not sure where that line falls exactly.
I have a diary that I started writing in when I was seven. This thing is a treasure trove! In one entry I write about how my sister told me who her eighth grade crush was. She's now married to that guy.
The entry I want to focus on today, though, is this one: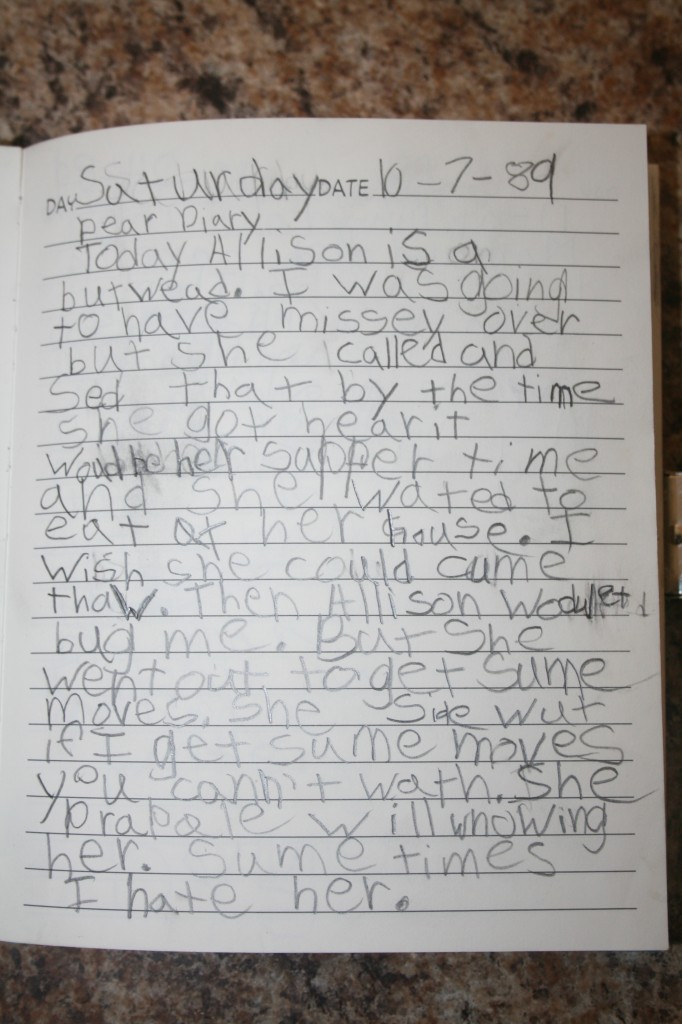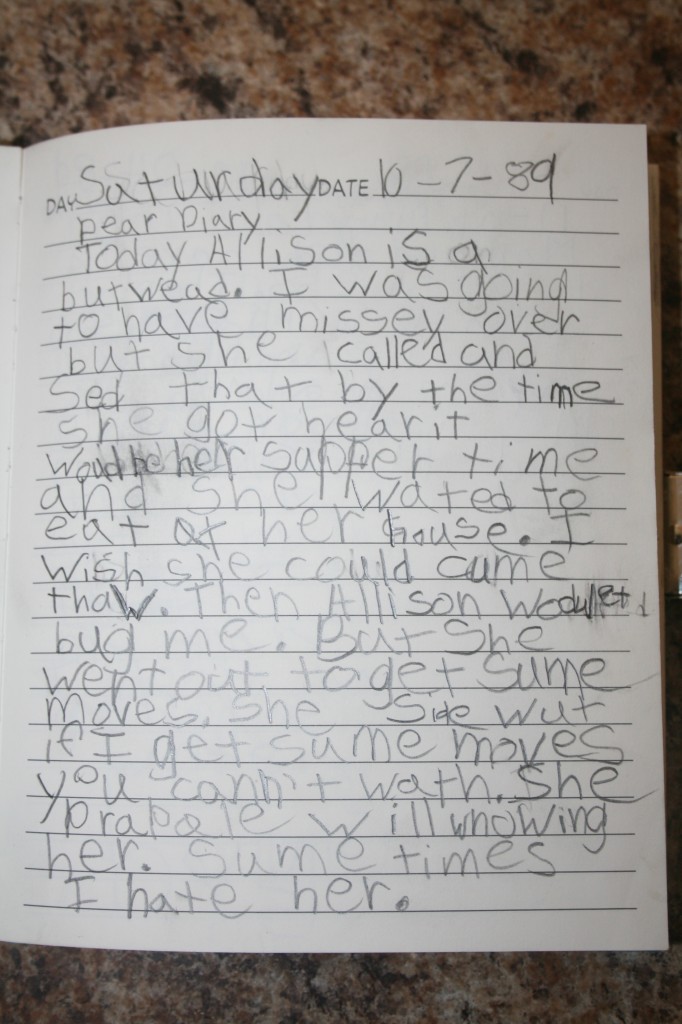 In case you're having trouble reading it, this is what it says (with translations as necessary):
Saturday 10-7-89
Dear Diary
Today Allison is a butwead (buttweed). I was going to have missey over but she called and sed that by the time she got hear it woud be her supper time and she wated (wanted) to eat at her house. I wish she could cume thow (though). Then Allison wodulet (wouldn't) bug me. But she went out to get sume moves (movies). She side wut if I get sume moves (movies) you cann't wath (watch). She prapale (probably) will wnowing her. Sumetimes I hate her.
Why am I sharing this (besides the fact that I can't stop laughing about it)? Because I was a kid having giant kid emotions that I didn't quite know how to handle, so the way that I handled them was to spout them off. I called my sister a buttweed. I said I hated her. Did I grow up to hate my sister? Of course not. Did I grow up to be the class bully and a horrible adult? No (at least I don't think I did…).
So what's my point in all of this? Honestly, I'm working through it as I write, but I think it's this: I know it's not okay when Eli calls someone 'Dummyhead' and Samuel calls someone else 'Poopy something or other', and I can't just let it go that Annelise has suddenly decided that screaming 'You stinky!' when she's mad is a great thing to do. Of course I want my children to be kind to others.
On the other hand, I don't think that simply punishing them for name-calling is going to get at the root of the problem because the root of the problem is that they have big emotions that they don't know how to handle.
So my goal with these kids is not to discipline them for every inappropriate behavior they exhibit in the heat of the moment (though there are definitely times when that's what needs to be done). Instead my goal is to teach my children how to appropriately handle those 'heat of the moment' moments.
If you have any ideas on how to do that, I'd really appreciate your tips!
And now the part of the post where I share pictures from our real, everyday life.
Annelise buckles her baby into the swing for a ride.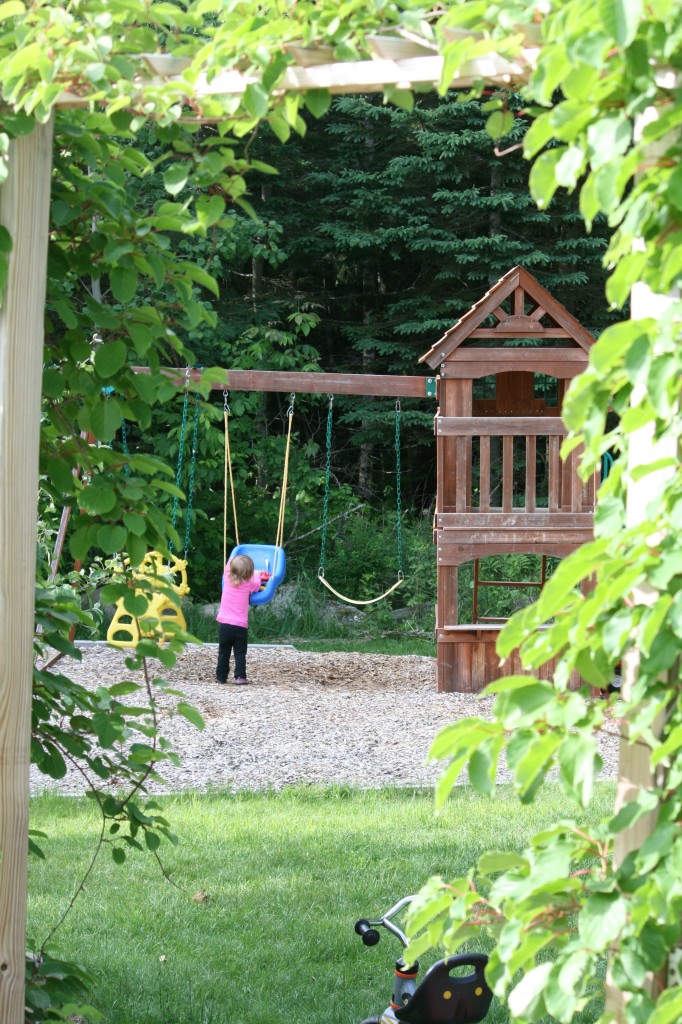 Eric and I had a 'Date Day' at the local golf course. I was H.O.R.R.I.B.L.E, but it was still fun!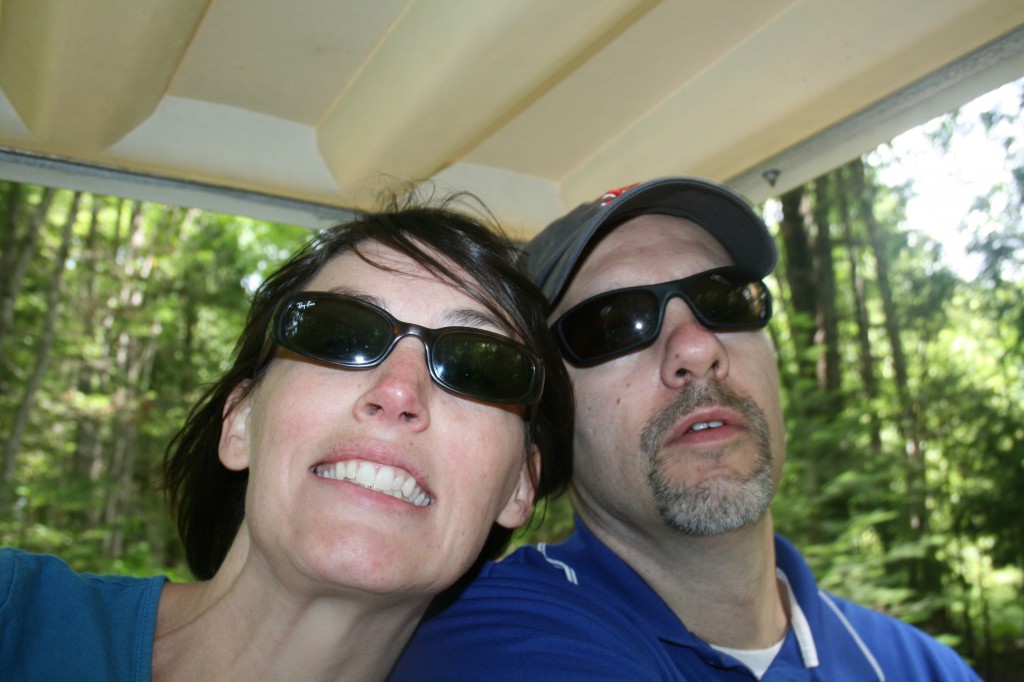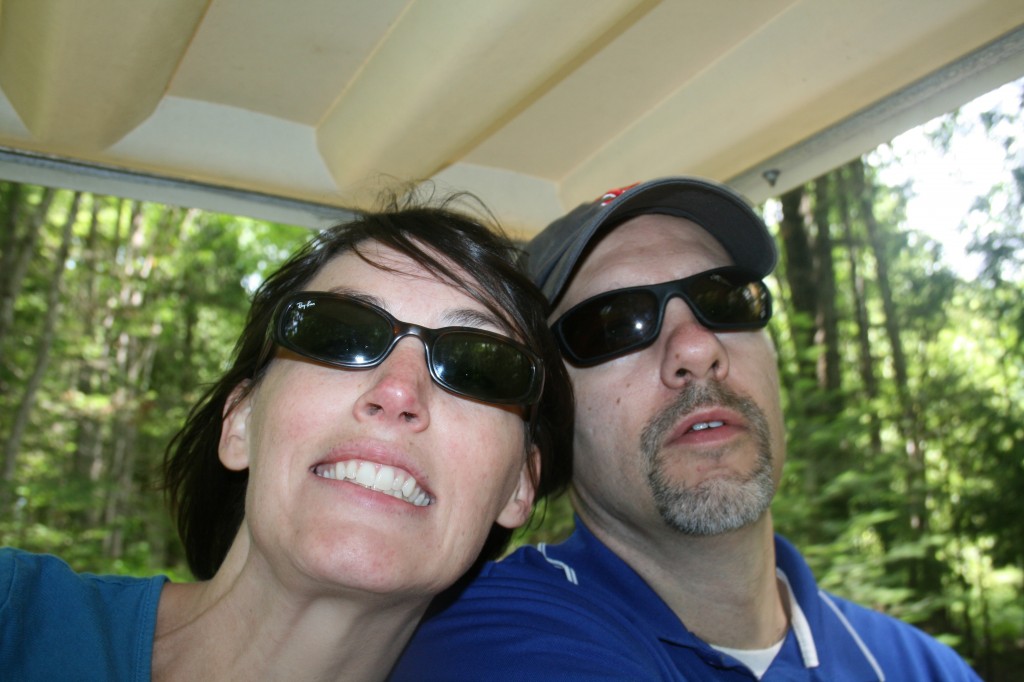 This is what happens when Eli dresses himself. Socks with sandals. Oy.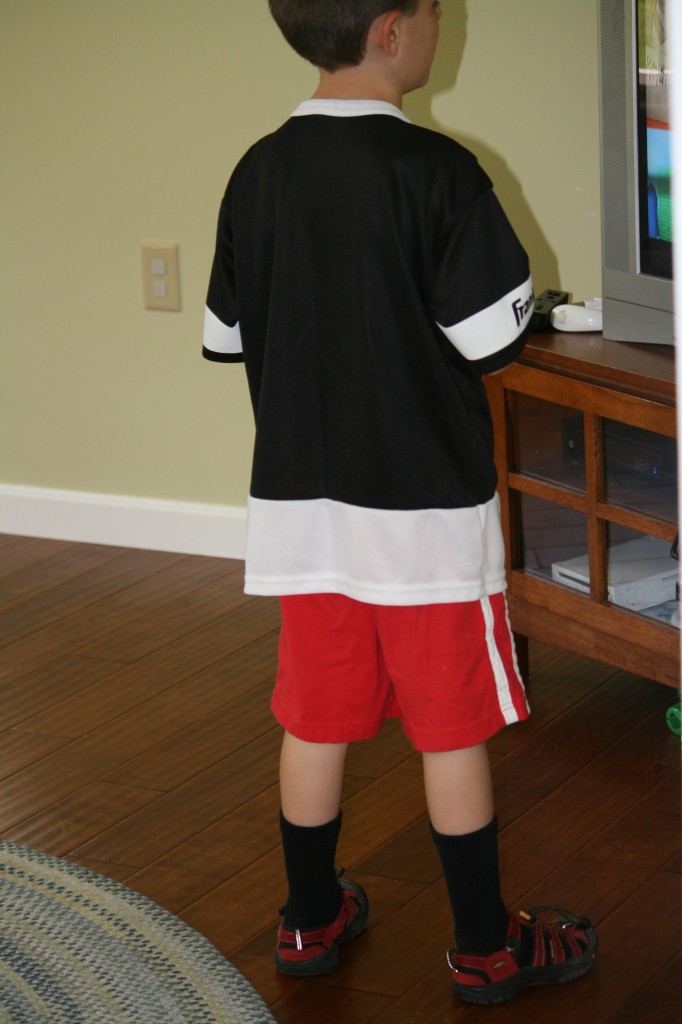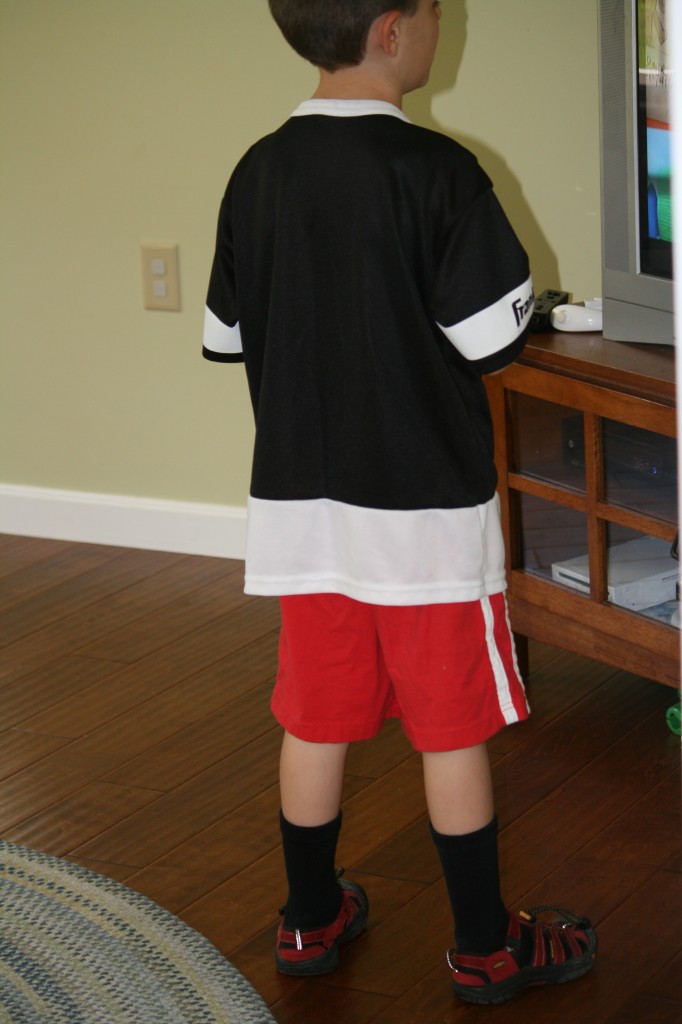 Have a great week and remember to keep it real!