First time joining me for the Keeping It Real Challenge? Click here to find out what it's all about!
Well, summer lasted about .038 seconds. It always seems short, but this year, wow! It just flew.
This was the last week before school starts and the last week that my sister and her two kids were in Maine before heading back to their home in Washington state, so we were busy. We had lots of visiting to do and we had to cram in all the things we wanted to do that we hadn't gotten around to yet.
So the kids and I spent the night at my parents' house on Tuesday… along with all the other cousins and two of my three sisters. (That's 15 people total. The kids had a blast!) Then we went to the beach with everyone on Wednesday. I'm embarrassed to say that this was the only time we made it to the beach this summer. We'll do better next year!
On Friday we crossed another thing off our Summer Bucket List: Water balloon fight! Eli and I were against Eric and Samuel, but strangely enough, once the balloons started to fly, Eli disappeared and I was left alone and vulnerable. It was all well and good until we ran out of balloons and Eric got me with the hose. That water was COLD!
Update: Summer of No TV
In case you missed it, back in June we planned to get rid of our television for the summer months. After a million calls to the cable company though, we discovered it was going to be a much bigger hassle than you would imagine (completely ridiculous if you ask me, but I guess that's why I'm not rolling in dough at Time Warner headquarters).
Anyway, I was concerned that I would let the kids watch way too much TV while on summer break. They did watch television. Some days they watched too much. But overall, I think it went pretty well. A lot of time was spent outside and a lot of time was spent playing with Legos, two activities that I very much approve of.
I'm not looking forward to the end of summer and the start of school, but I do love fall and it will be nice to get into a routine. What are you looking forward to as the school year begins?
And now the part of the post where I share pictures of our real, everyday life.
The boys collected rocks and leaves on a recent walk and I asked what they were going to do with them. My suggestion to build a fairy house was met with immediate disdain (clearly too girly), but when I mentioned making a leprechaun trap, Samuel was all over it. He came up with this idea all by himself. I think he's pretty clever! (The rock is a piece of gold meant to lure the leprechaun in.)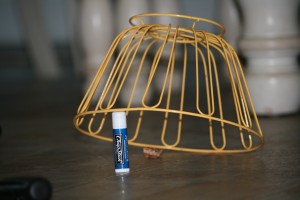 I was nominated for the ALS Ice Bucket Challenge, so I nominated Eric, but never thought he'd do it.
A few people commented on the fact that his bucket was kind of wimpy. It wasn't his fault; I'm the one who filled it. Besides, right after this, we had our water balloon fight and he got soaked by the freezing cold hose.
Have a great week and remember to keep it real!