If you're just joining me for the Keeping It Real Challenge, please click here to find out what it's all about.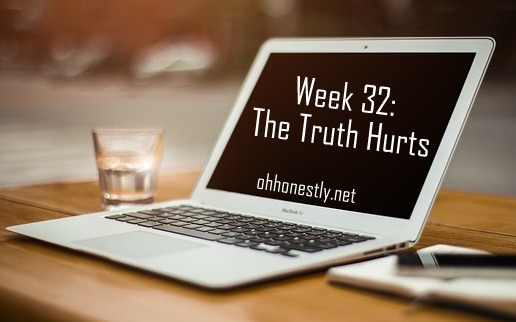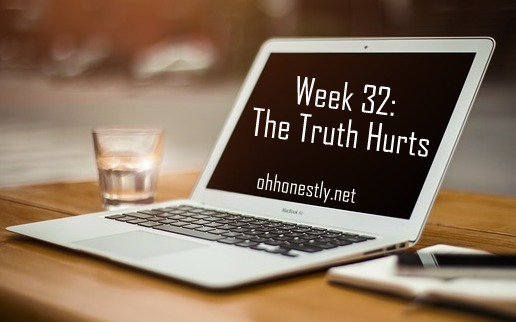 Sometimes the truth hurts. When it's spoken in love, though, it makes you realize that changes need to take place.
Last week Eli said to me, "Why are you on the computer so much?"
It was like a punch in the gut. I immediately felt guilty and embarrassed. That particular day I had been on the computer even more than normal, and it had been a lot. So I said, "I know. I've been on here a lot today."
Then I got another punch when he replied, "No, I mean every day."
"Well Buddy, I write and I use the computer to do it, so…" My inadequate and unfinished explanation hung in the air between us until he went off to play.
Later I asked him, "Does it bother you that Mommy is on the computer so much?"
He told me it didn't, which lifted a bit of the weight I was feeling, but still, I knew it couldn't end there. "I want to not be on there so much," I told him, "so if you think I am, I want you to tell me, okay?"
The next day I mentioned something to Eric about the blog and he (who had heard the question Eli asked the day before) gently spoke more truth into my heart.
The truth is that my job right now is to care for our children. The truth is that I've been treating this blog like a job. The truth is that I don't make any money from it right now. The truth is that I waste a lot of other time online that could be spent in a much better way.
I want this blog to succeed. Once the kids are all in school, I'm really hoping that my writing will become my career. Because of that, I've been working hard to get this thing off the ground. But I've also been wasting a lot of time. And I also don't have my priorities straight.
So this week I've started getting up early, before the kids, to get writing-related things done. Then I've been turning the computer off during the day so that I can spend good quality time with them and get stuff done around that house. Once they're in bed, I do a little more work online.
I'm a work in progress. I still jump on my phone throughout the day when I may or may not need to. I'm still getting organized so that I can make the most out of my 'work time'. But honestly, I've felt better about how things are going this week than I have in a long time.
Priorities are important in life and when we don't have ours in the right order, we'll feel it, even if we can't put our finger on the problem. I'm thankful for a son and a husband who care enough to point me in the right direction.
And now the part of the post where I share pictures of our real, everyday life.
I know, I know, your Facebook feed has been flooded with these kinds of pictures. Well, you'll just have to deal with two more 😉 
I can't believe how grown up Eli looks in this picture. What a difference from last year. Sigh 🙁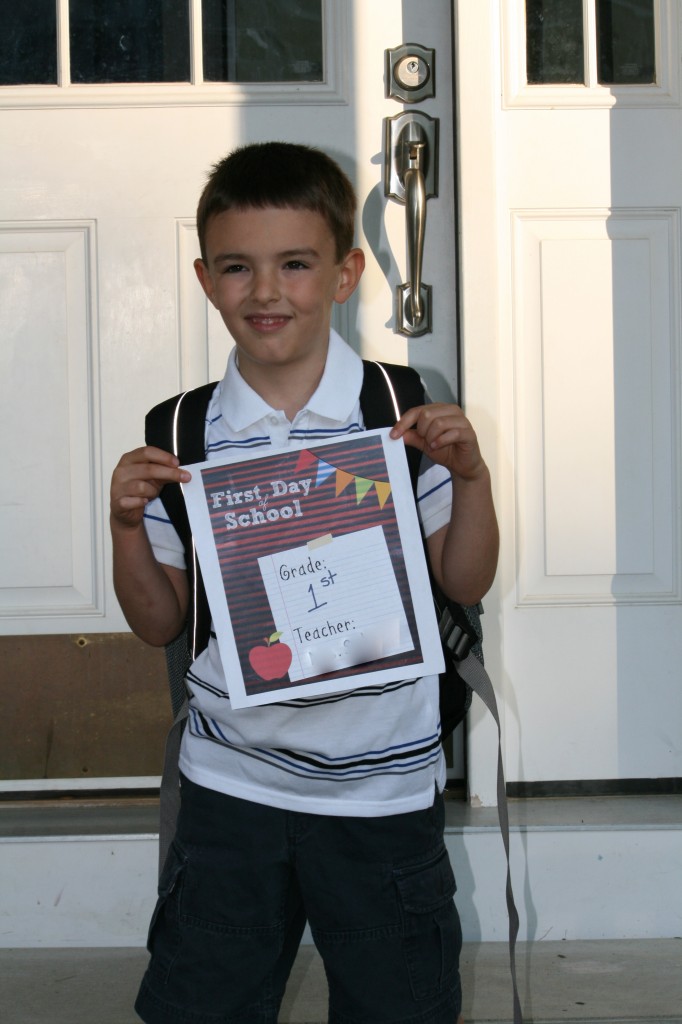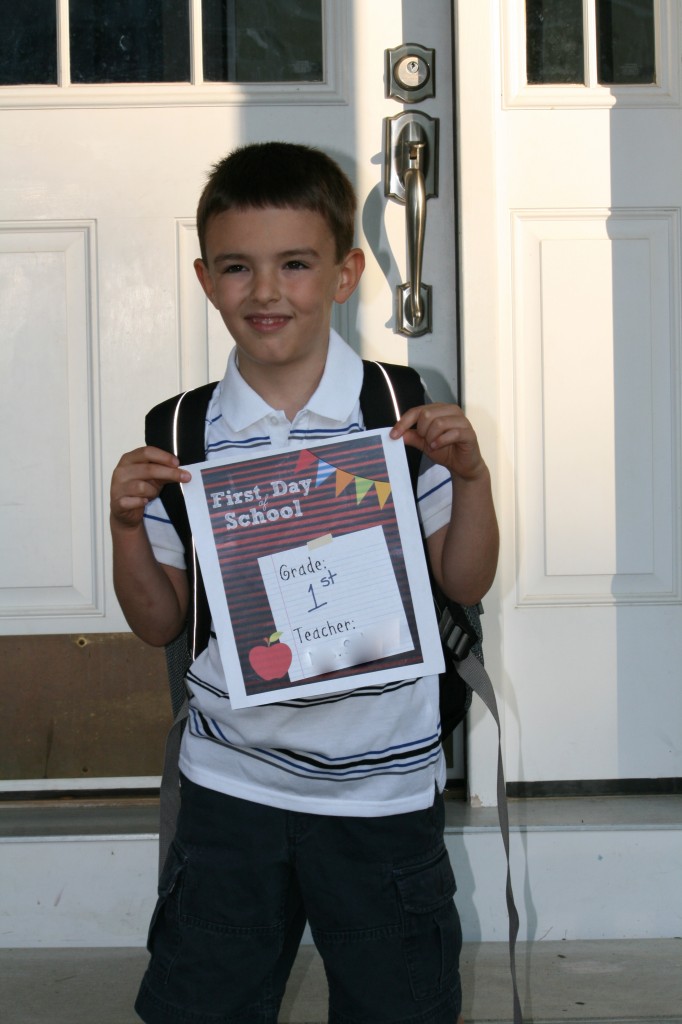 Every time we'd ask, Samuel would say he didn't want to go to school, but he wasn't nervous and he ended up loving it. He's been singing the songs he's learned all week.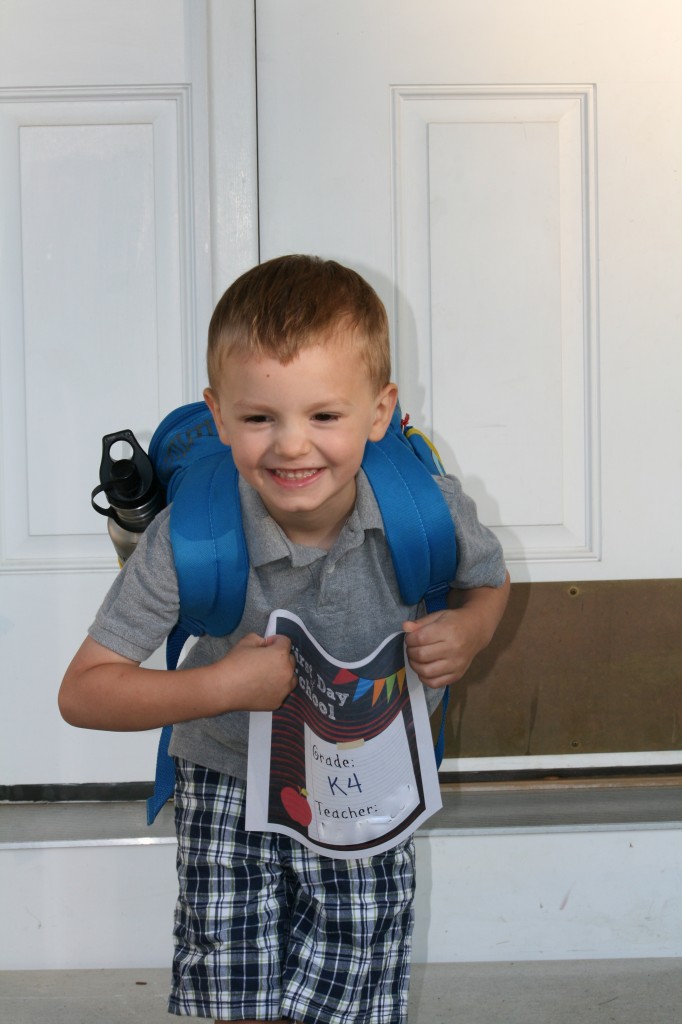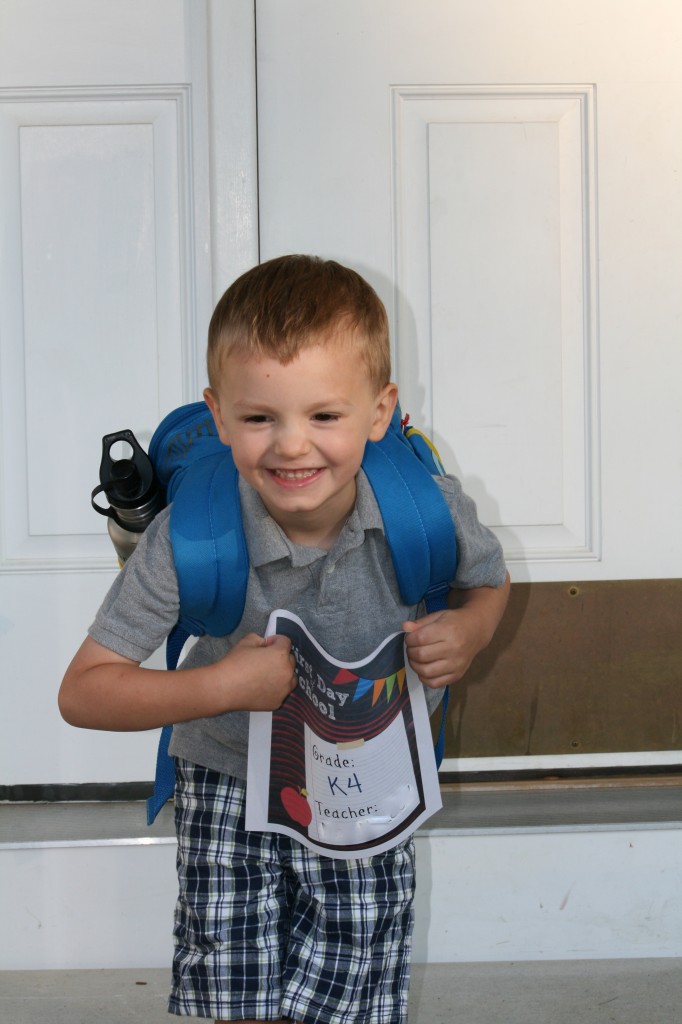 PS The adorable signs came from Carrie Elle and they're FREE to print!
Have a great week and remember to keep it real!