If you're just joining me for the Keeping It Real Challenge, please click here to find out what it's all about.
We took the kids to Build-a-Bear this week. We were four months late.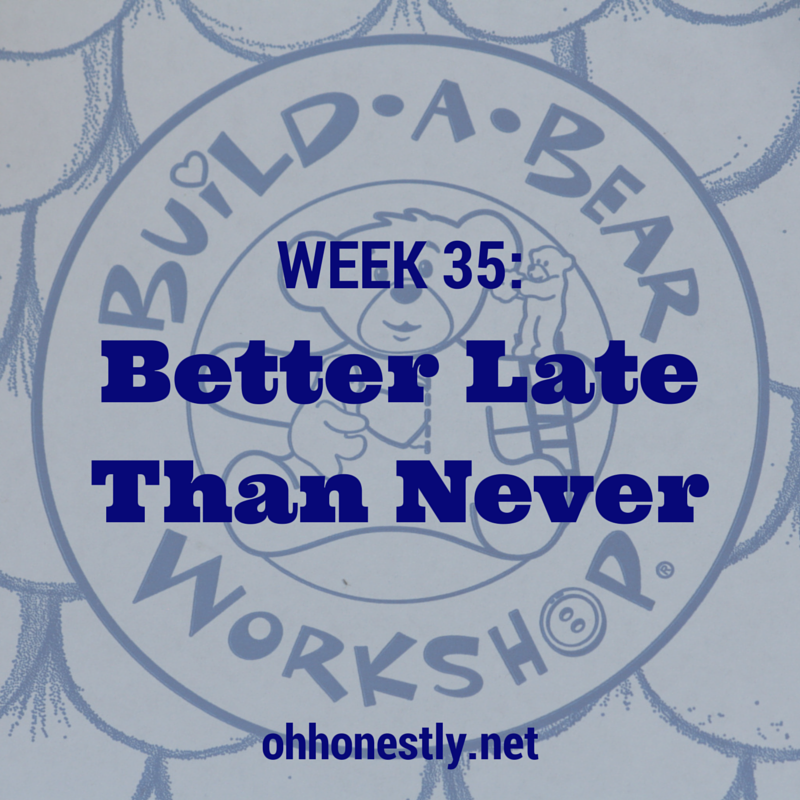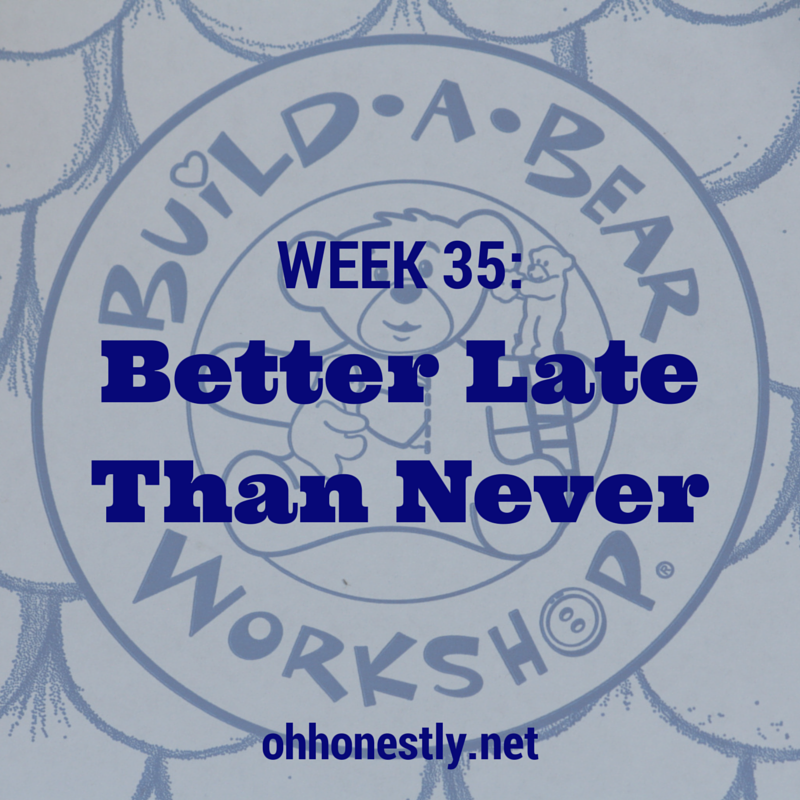 See, the kids' birthdays all fall very close together in April and May. When I plan birthday parties I'm somewhere in the middle of the mommy pack. I'm not over the top elaborate, but I like to do more than a cake and some balloons. I like themes and decorations and party favors that are actually useful and not those goody bags full of cheap plastic crap.
And although I don't go all-out crazy, I still get stressed out. I have a love/hate relationship with birthday party planning. Truth be told, any time a bunch of people come to my house, I start to stress. So this year I just wasn't feeling it. I really really didn't want to plan several parties in a short time frame.
I found what I thought was the perfect solution by suggesting that the boys each invite a friend to Build-a-Bear instead. They did, but none of us could come up with a weekend that would work for everyone, so we put it off. And then the entire summer went by.
So this week, on a whim, I called Eric and asked him if he wanted to meet us there after work. I didn't tell the boys what we were doing until just before we went. They were so excited. (Yes, I realize we didn't bring their friends. Yes, I do feel like a little bit of a jerk for that. But this was last minute. Do or die. Just get it over with already, you horrible mother.)
Both of the boys knew exactly what they wanted to make before we got there, which was quite helpful in speeding up the process. Annelise on the other hand was like a kid in, well, Build-a-Bear. At first she chose Hello Kitty, but after a moment she put it back. Then she had this terrifying dog/horse/princess thing. It was completely hideous. Thankfully, she put that back too. Then she grabbed Superman and that was it. He was the one. She girled him up with a Minnie Mouse outfit and named him (her?) Mommy Bear.
Sorry for the crummy pictures. Mall lighting + Phone camera = Not so great pics
Next year, I think we'll take all the money we would have spent at Build-a-Bear and go on a two-week tropical vacation. It would probably cost the same amount.
And now the part of the post where I share pictures of our real, everyday life.
We went to a Fall Festival this weekend and the boys finally got to carve the pumpkins we got last week.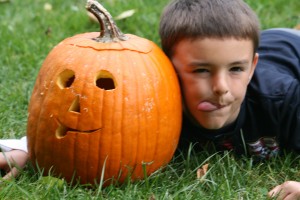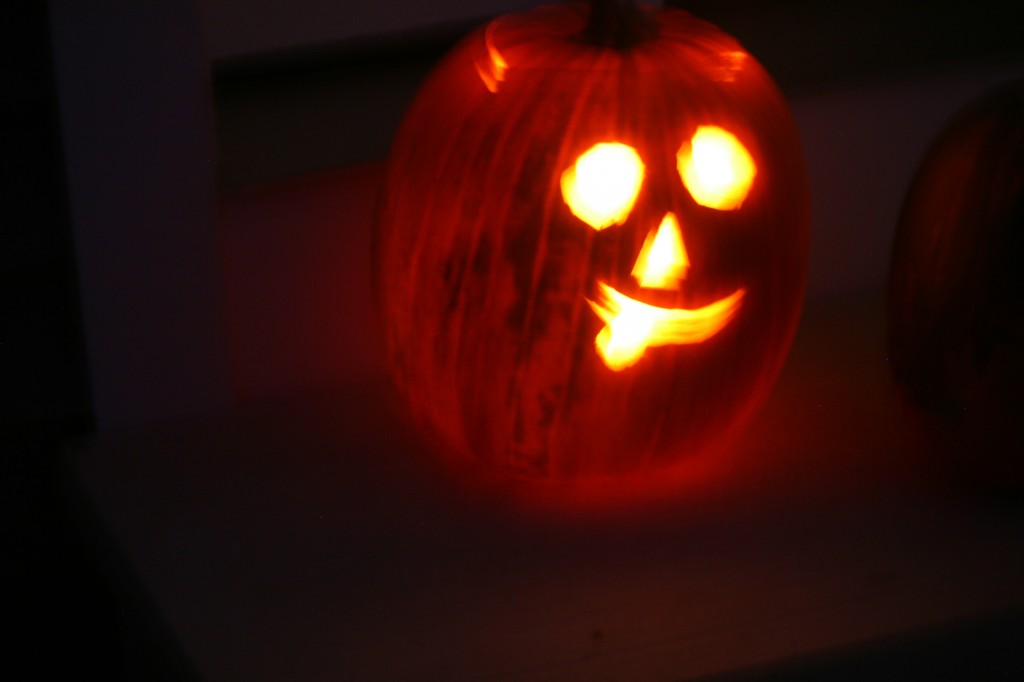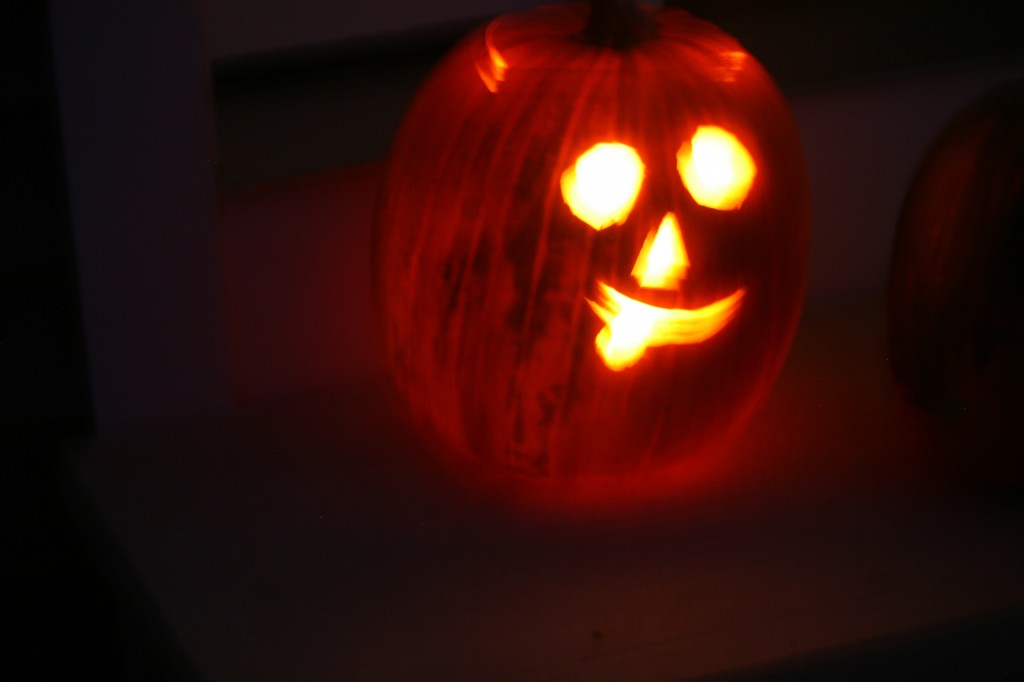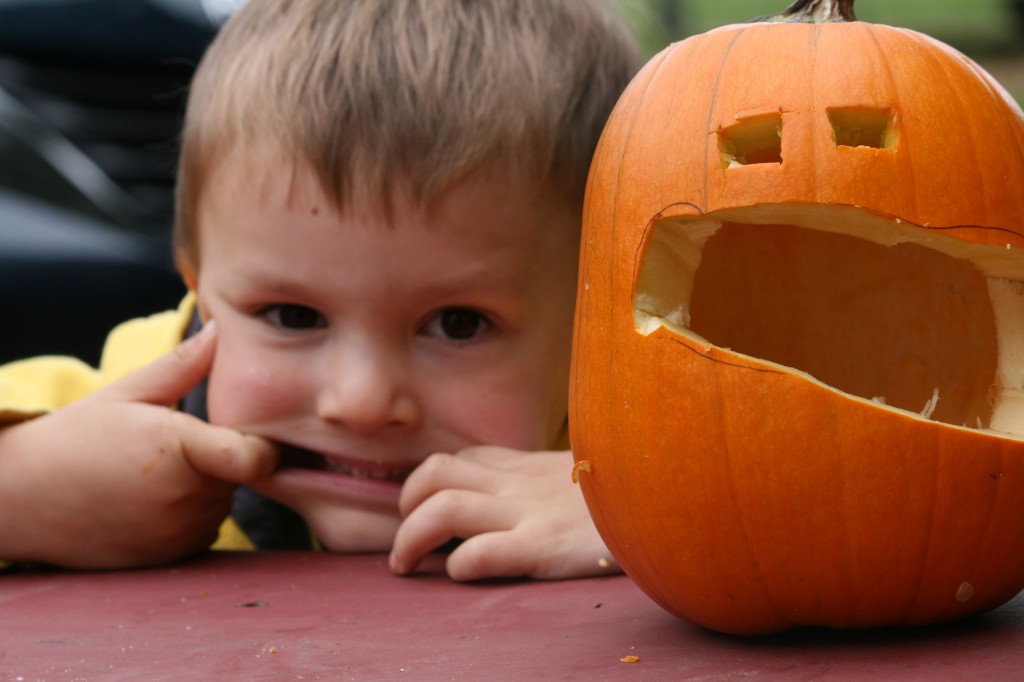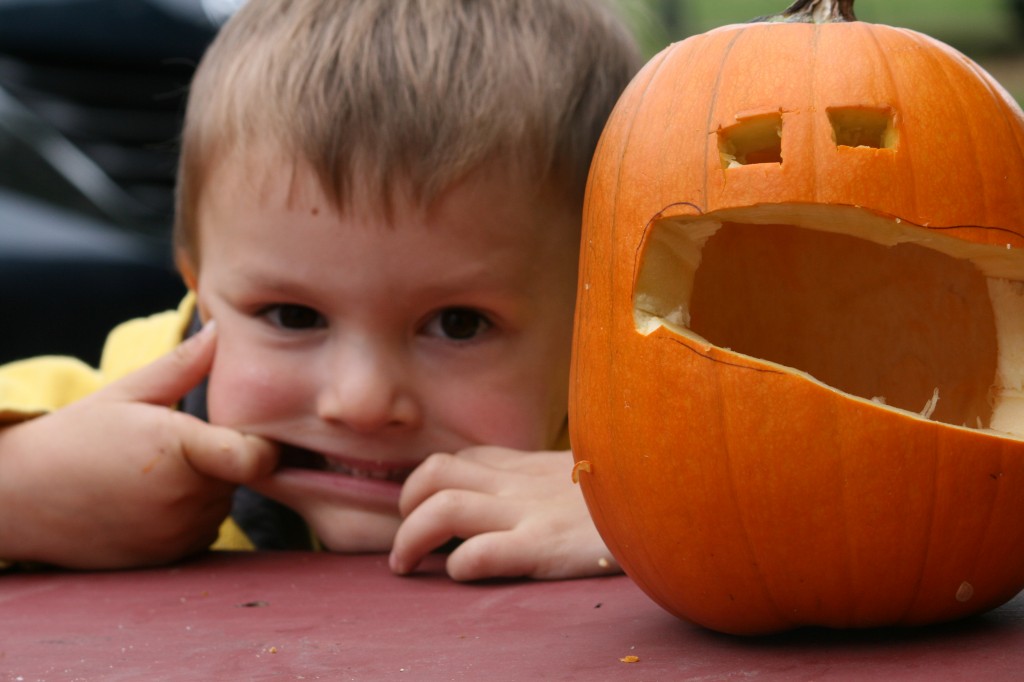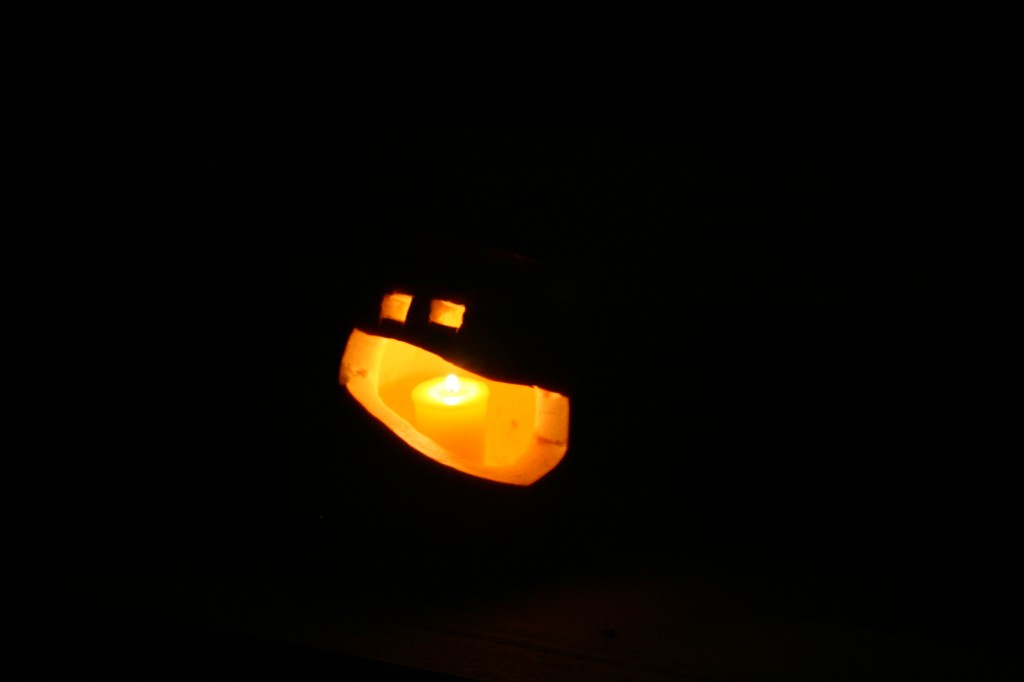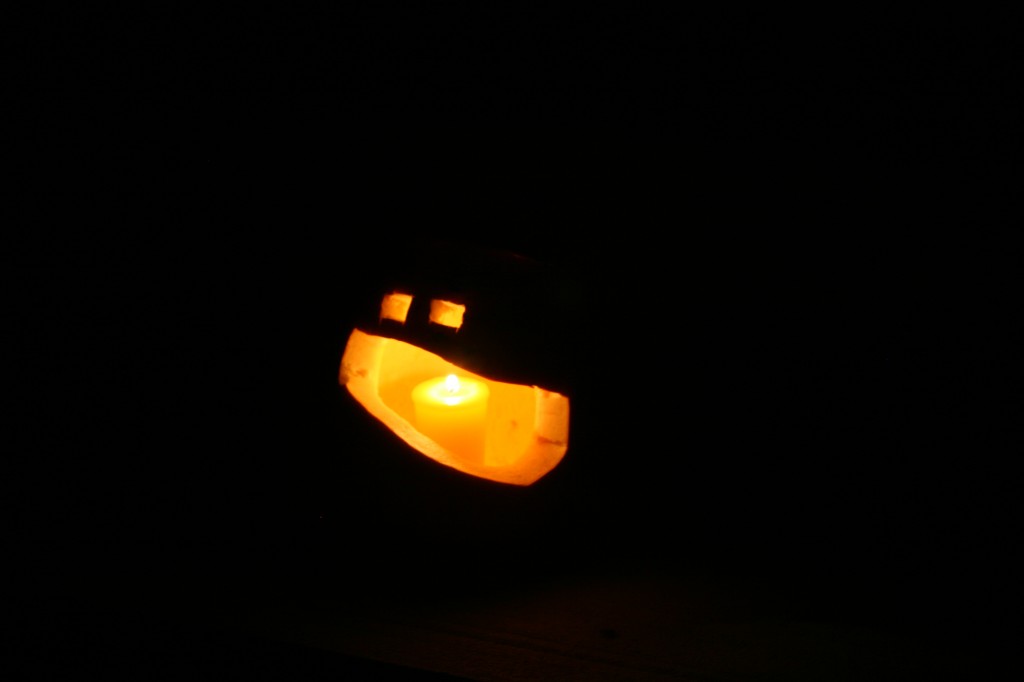 Annelise painted hers instead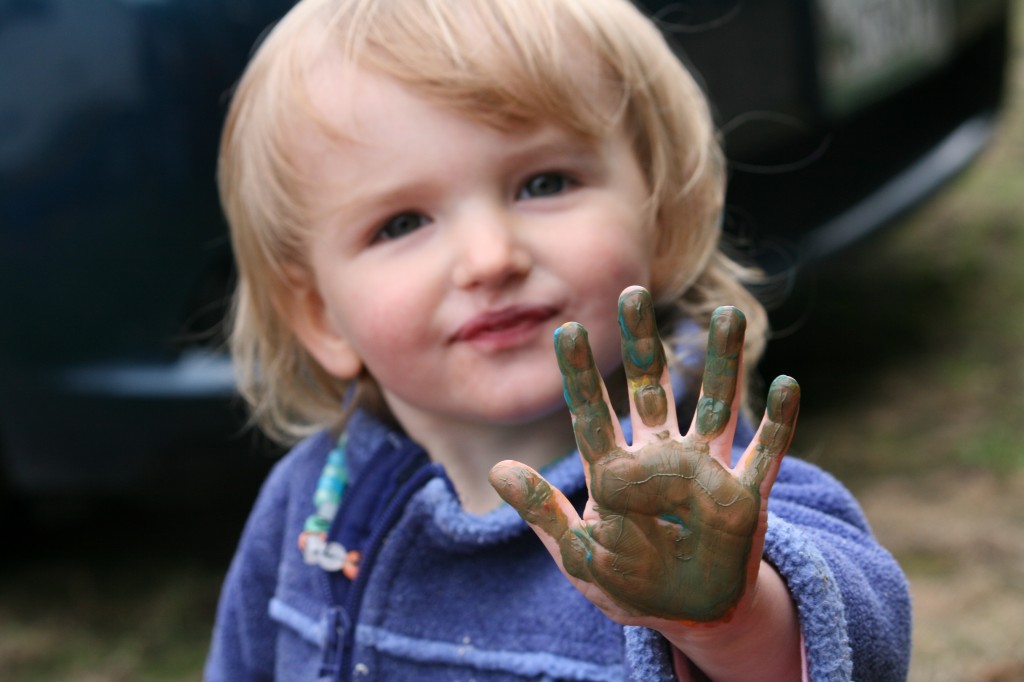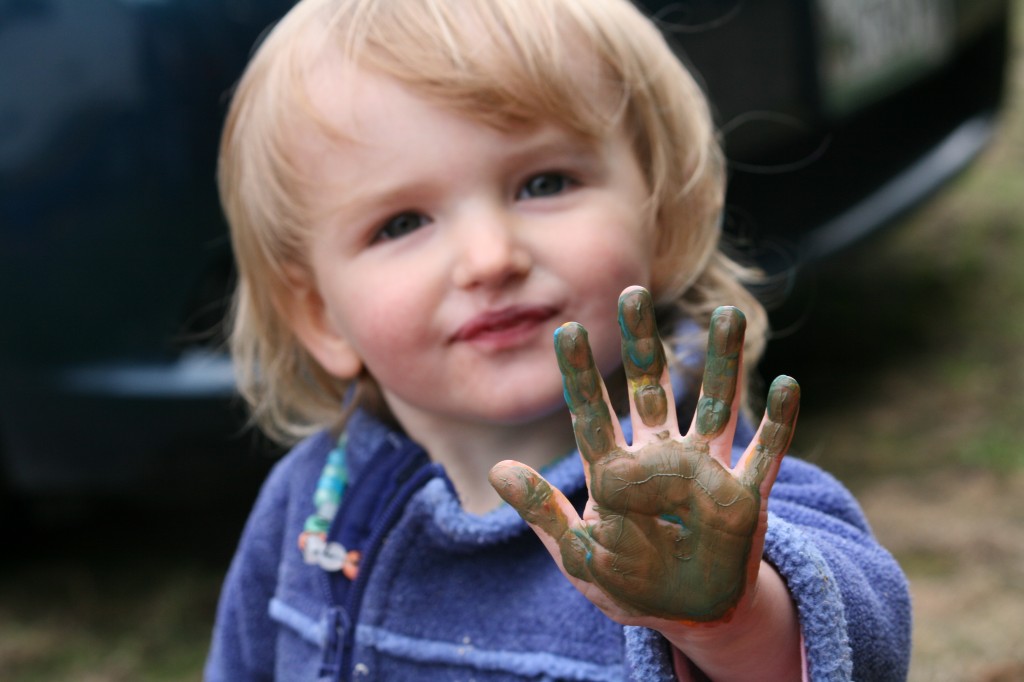 Have a great week and remember to keep it real!