There seems to be two camps when it comes to the first snow of the season. There are the people who are horrified by it and there are the people who are thrilled by it. Usually the people who are horrified by it are over five feet tall and the ones who are thrilled by it are under four feet tall.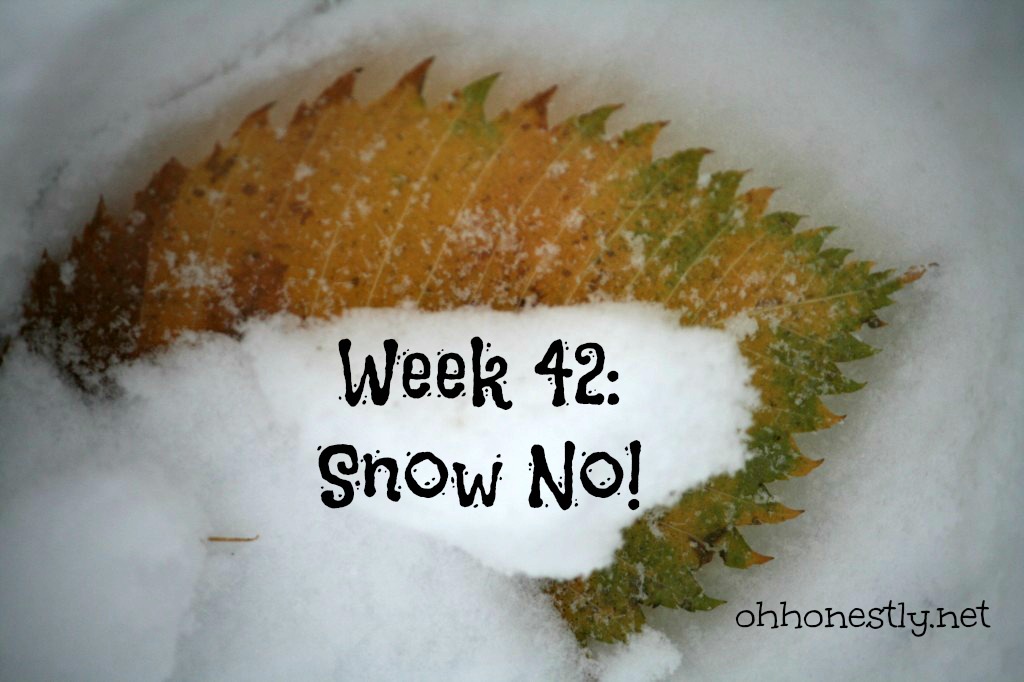 Even though as adults, we often dread the winter knowing how long, dark, and cold it is, when you have kids, there will always be something magical about the first snowfall of the season.
Last Sunday morning, Eli came downstairs in the semi-darkness with the biggest smile on his face as he looked out the window.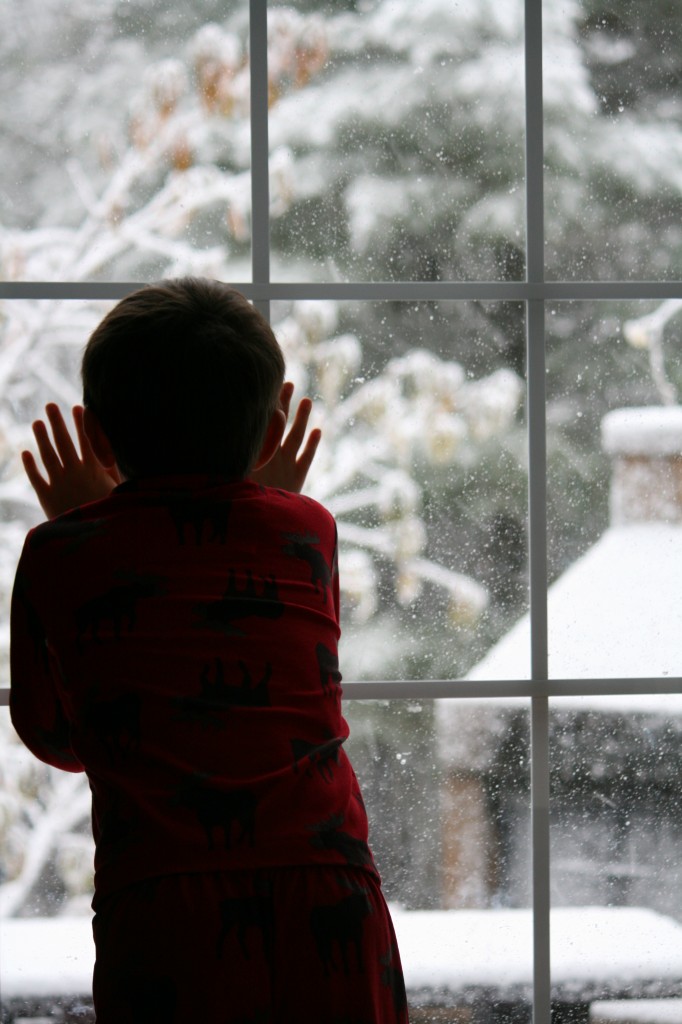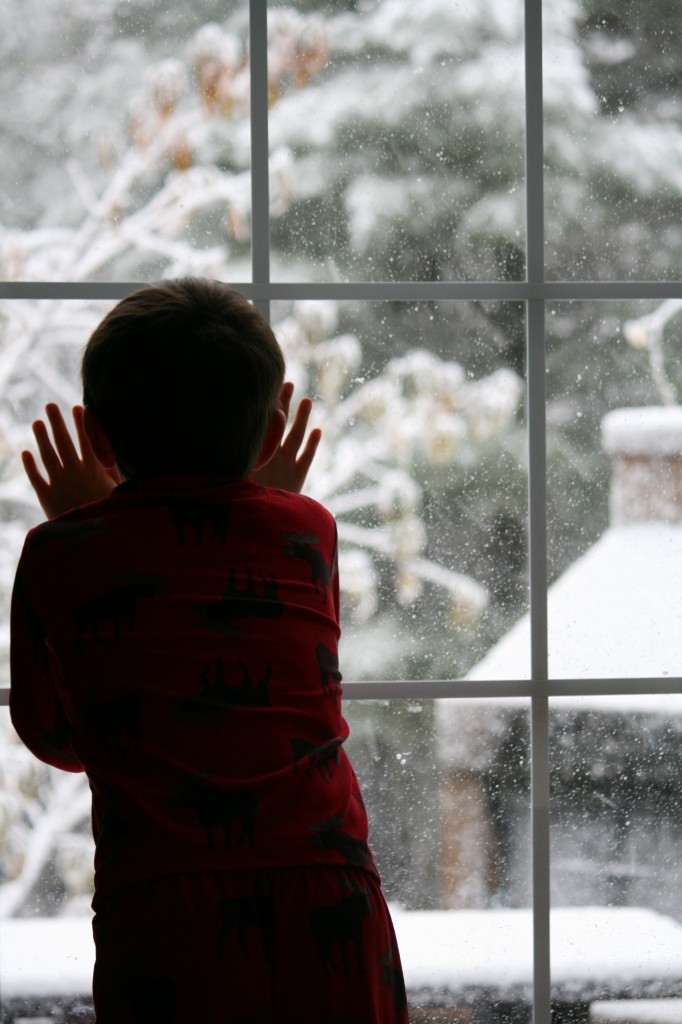 And when Annelise woke up, I got to show her something that was brand new again since she doesn't have much recollection of last winter. She looked outside in puzzlement, unsure of what was happening to the ground.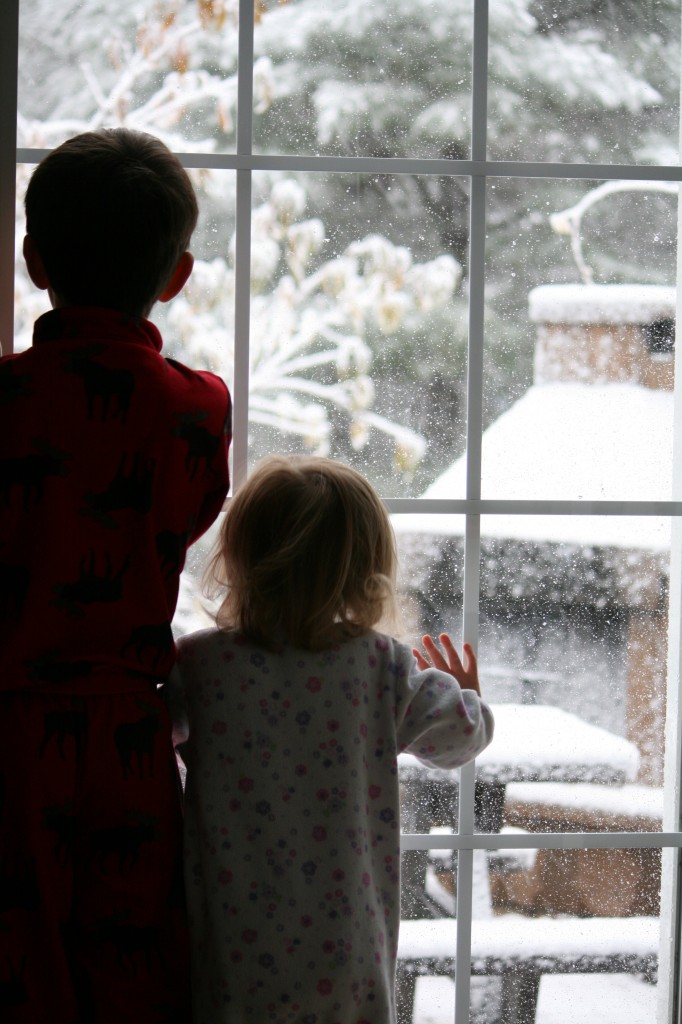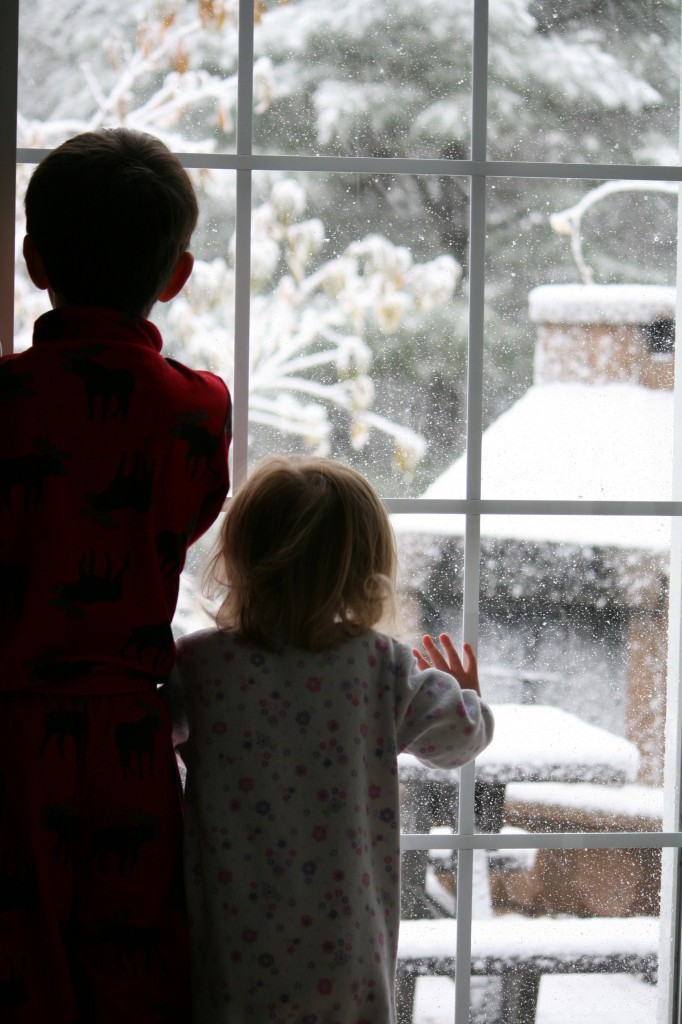 It wasn't long before she decided she needed a closer look at what was happening out there. I threw on a pair of shoes and carried her outside in her footie jammies. We stood on the top step of the patio as the snow swirled around us and the wind took our breath away.
As soon as all three kids were up, they were raring to go outside. We pieced together last year's snow gear (I was woefully unprepared for the sudden onslaught), bundled up, and headed out.
Yes, the snow will get tiresome. Yes, we'll long for warmer days. But for now, I'll see it through the eyes of my children and I'll let the magic of the first snow fill me with wonder.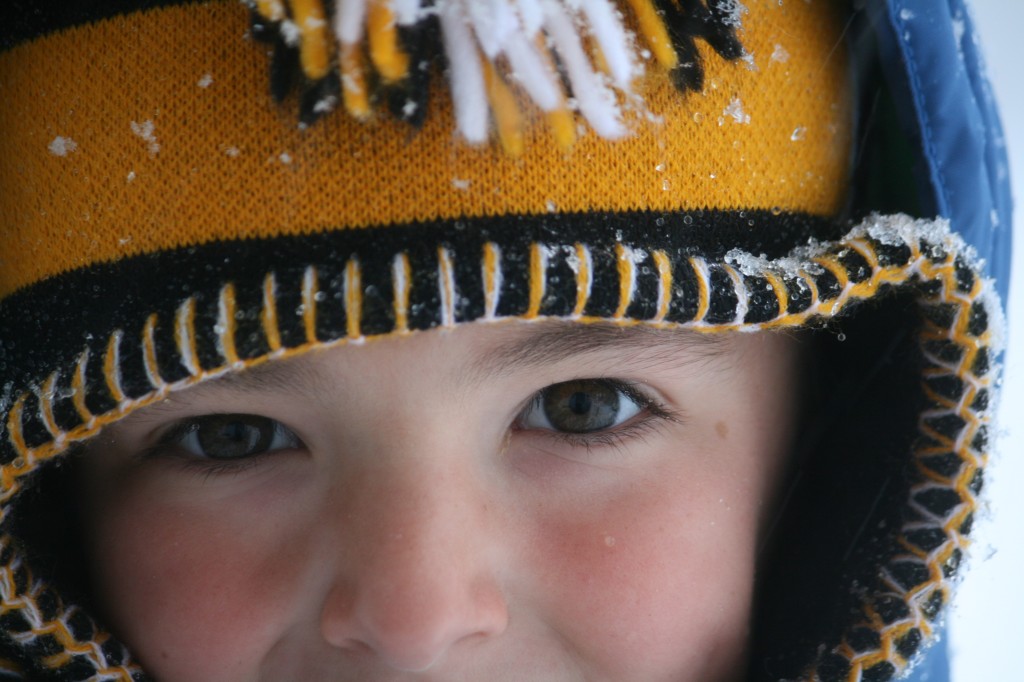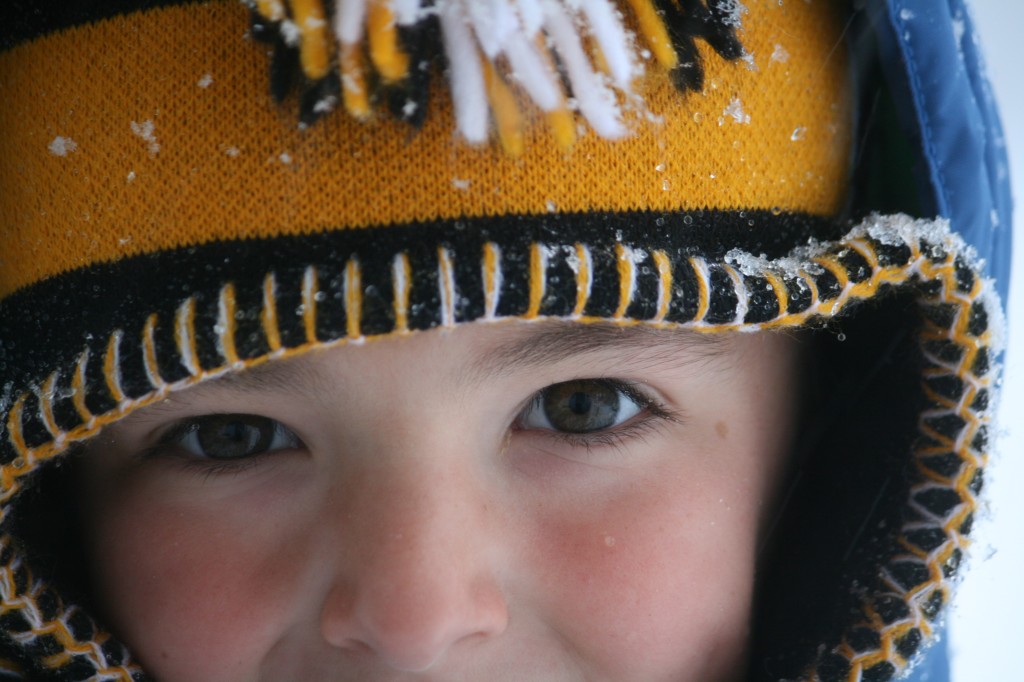 Have a great week and remember to keep it real.