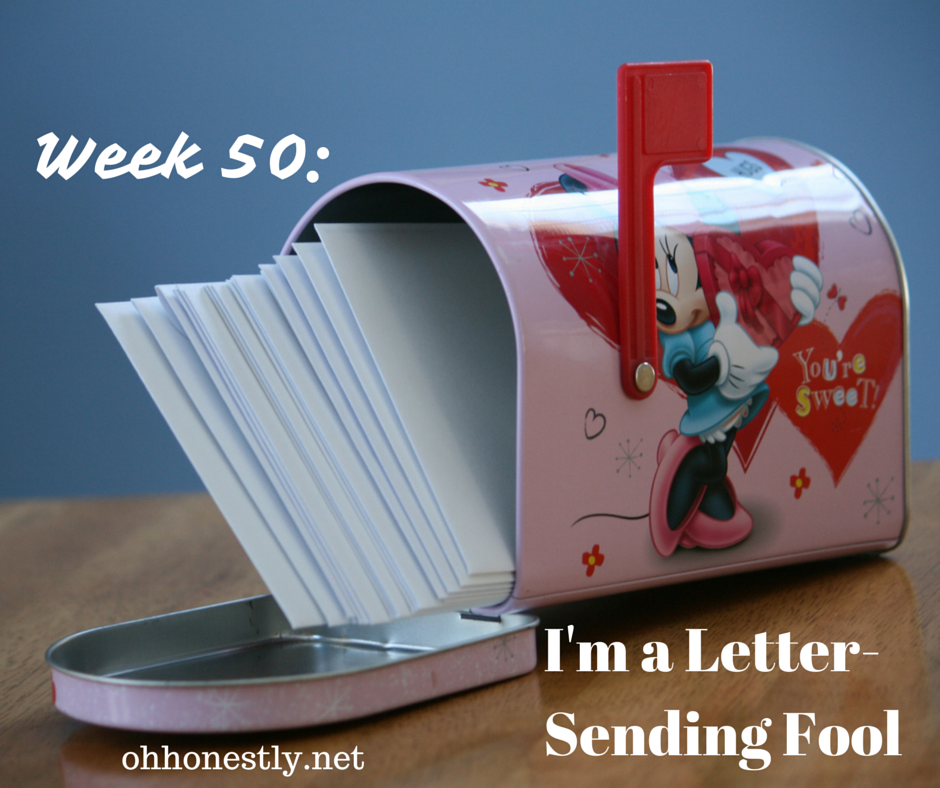 I just bought (rented?) a PO Box. It was one of the things I had to do before I can start sending out my email newsletter. As I left the post office, new keys in hand, I wondered how often I'll really need to go back to check the box. I suppose I'll get junk mail, but I don't expect to find much else in there.
As happy as I was that I don't have to drag three kids into the post office each day, it made me a little sad to think of that lonely box. Getting mail, real mail, is fun. And that got me thinking…
I made a goal to start an email newsletter in 2015. The second half of that goal is to have 1500 subscribers by the end of the year. That's a really big number right now. Like "what in the world was I thinking, there's no possible way that many people will ever sign up, I'm a crazy fool" big.
So I took a step back, took a deep breath, and broke it down. I don't need 1500 subscribers by tomorrow. On the other hand, a strong start would be good motivation to keep going. But how can I get a strong start? What would make someone want to sign up?
Honestly, I don't care about the number of subscribers as much as I care about reaching people who actually want to hear from me. What's the point of receiving emails if you never open them? But where would I find the people who actually enjoy conversing with me?
Facebook. Of all the social media spots (Twitter, Instagram, etc) I love my Facebook page the most. It's where I feel like I actually get to know you guys. We have conversations, we laugh, we give and get advice; it's a great spot.
Since that's the group where I 'know' you best, that's where I first offered a fun little extra for signing up for my newsletter. I'm going to send a note to everyone who signs up this week. Not an email note. A real, snail mail note. Because it's FUN to get real mail and it doesn't happen nearly enough.
I was a little worried that everyone would be like, "Um, that's really dumb", but the response has been great. It seems that most people agree that it's fun to get mail. So far, I'm sending letters to eleven different states and three different countries. How fun is that??
If you want in on the mail craze, it's easy. Head over to my Subscribe! page, fill out the form, and then start checking your mail. Just make sure to do it by Saturday because this offer is good for one week only!
PS If anyone knows how much it costs to send a letter to Bulgaria, let me know!
PSS Have a great week and remember to keep it real!