If you're just joining me, please click here to find out what this is all about.
5:30, Tuesday evening.
Eric opens the front door and walks into the living room, arms laden with a large paper bag, truck keys, a clipboard full of paperwork, and this morning's coffee cup. "How's my beautiful wife?" he asks as he drops his load on the kitchen counter. I roll my eyes, but smile inwardly.
The kids shout their hellos through mouthfuls of chicken nuggets and fries. I break into the paper bag and extract takeout containers. Two smoked chicken sandwiches, baked beans, potato salad, and corn bread courtesy of Moe's. Yum.
Samuel and Eli have finished their meal, so they head into the living room to play. Eric and I sit down at opposite ends of the table to eat. Annelise stands next to Eric and gives us updates on the progress she's making. "Tooted!" she exclaims with a smile. Then a moment later through clenched teeth, "Poopin'." We laugh and let her steal sips of our lemonade as we finish our meals.
"Alright boys, it's almost 6 o'clock. Go to the bathroom and get your shoes on." I turn to Eric, "Are you taking them or am I?"
"You," he says without hesitation, "I don't need one…" He trails off.
It takes me a moment, but then I realize. "Ha! You don't want her to know you cheated on her!" The boys are going for haircuts across the street and although Eric usually gets his cut there too, he used a lunch break last week and went to a place close to work. I didn't know that men felt bad about switching stylists too.
It's raining lightly and I contemplate taking the car, but it seems foolish for such a short drive. By the time we get in and buckled, we could be there if we walk. So we throw on hooded sweatshirts and coats, grab hands, and half run, half walk down the road. It feels glorious to be outside, in rain, at night without freezing.
Forty-five minutes later I'm back at home with two handsome boys who look much less like ragamuffins than they did an hour ago. A bit of play time and then we head upstairs for baths and showers. The three kids are snug in bed by 8:00.
I clean up the kitchen and make Eli's lunch, then squeeze into the little area between Eric and the arm of the recliner. It's snug, but I just fit. We watch a couple of recorded shows, but I doze off for part of the second one and he has to catch me up to speed before we watch the end. By 10:00 we're ready to turn in for the night.
As we shut off the light and rest our heads on our pillows, Eric squeezes my hand three times, our little way of saying 'I love you'. I squeeze back four times ('I love you too') and before we drift off I say, "Happy anniversary Hon."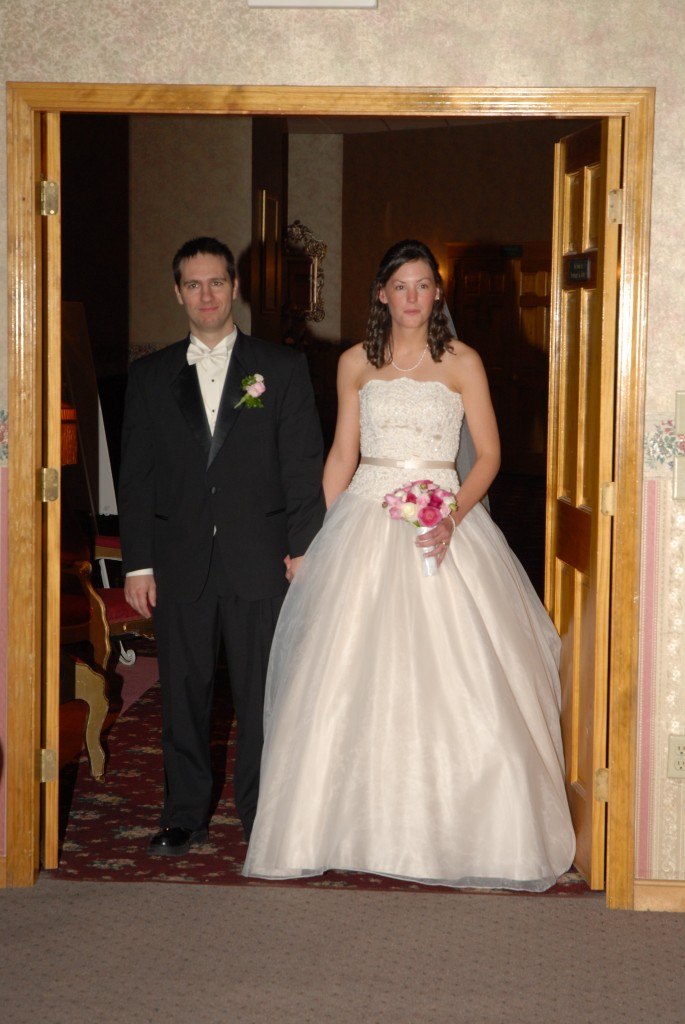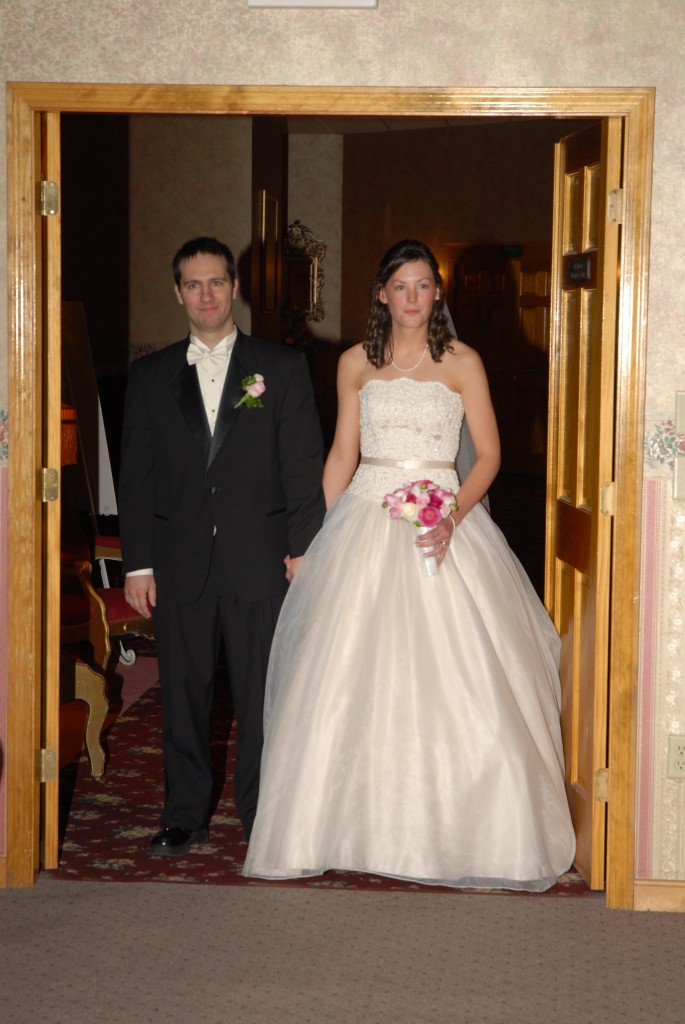 Eight years of wedded bliss. The honeymoon may be over, but we're just getting into the good stuff.
And now the part of the post where I share pictures from our real, everyday life.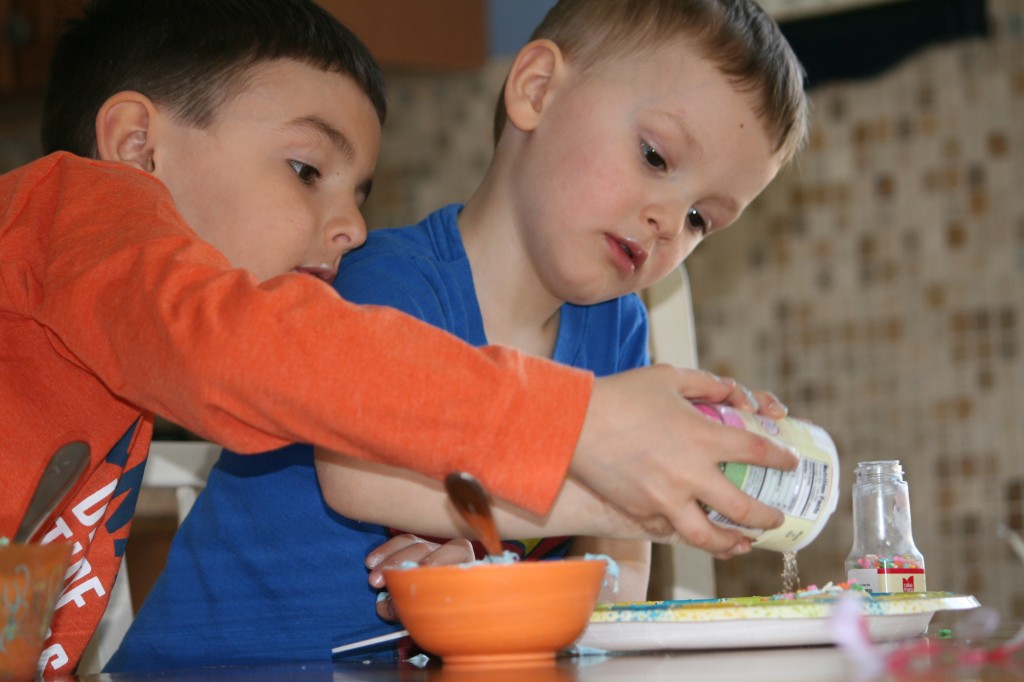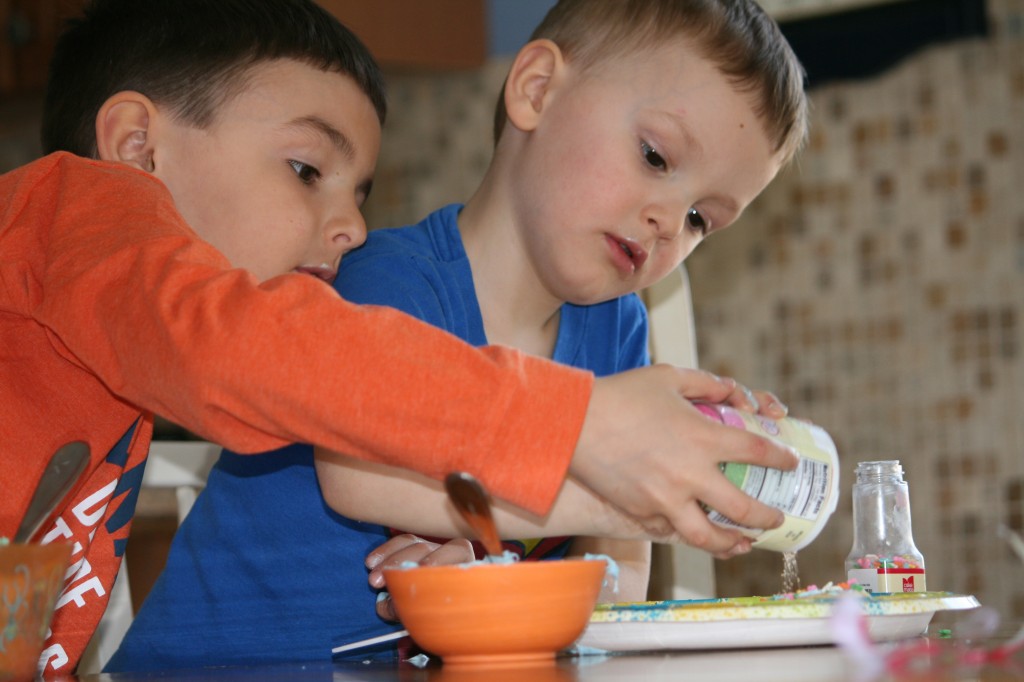 I love when my boys work together!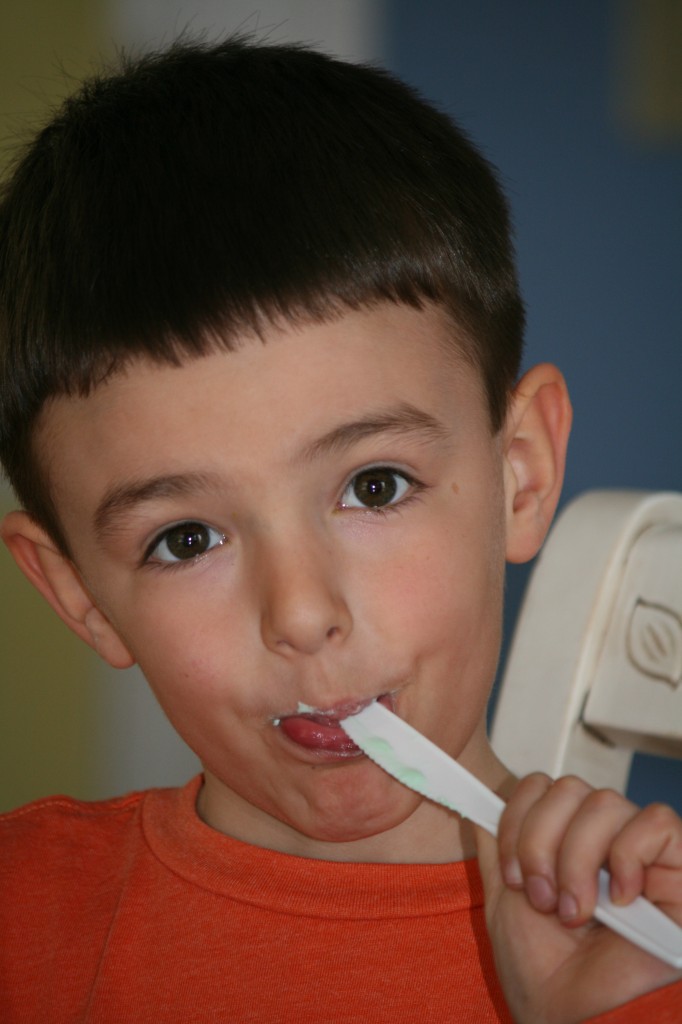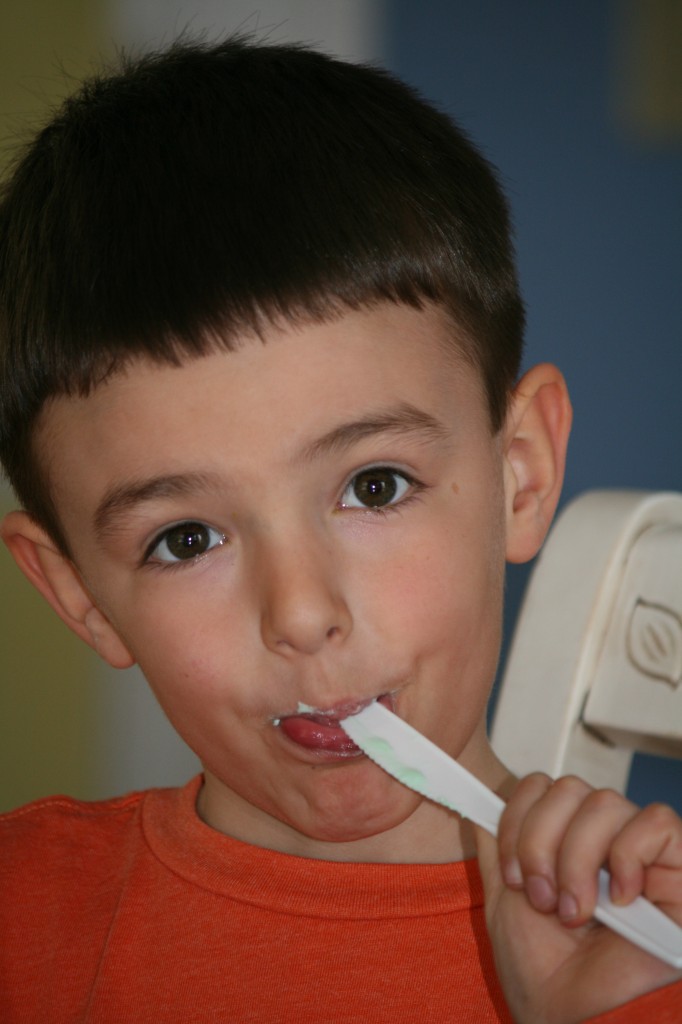 Yes, I let my kids lick knives.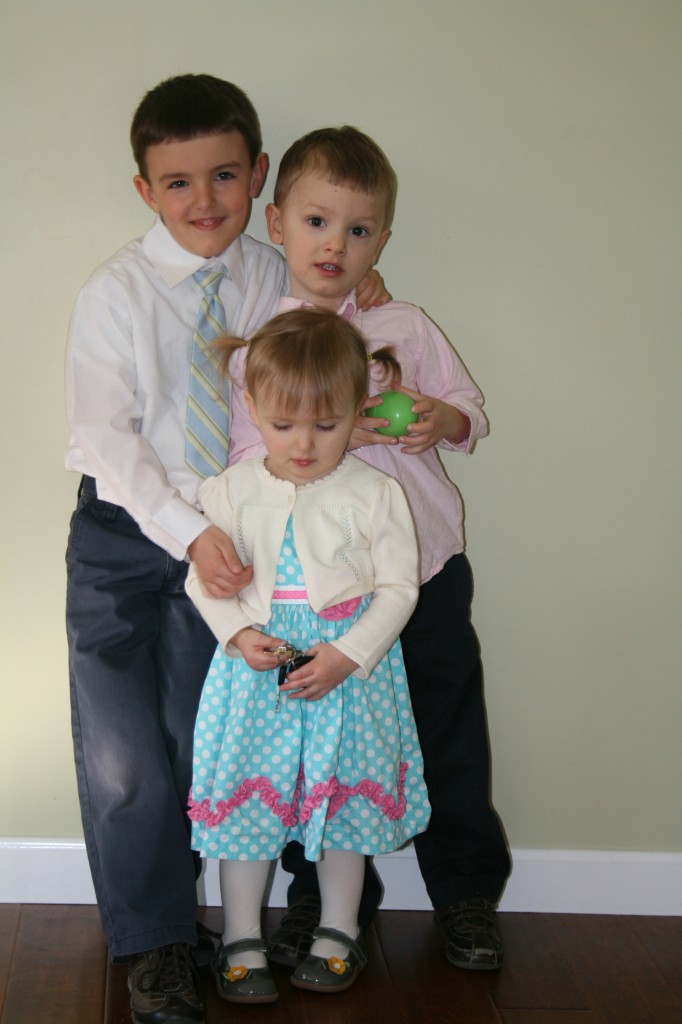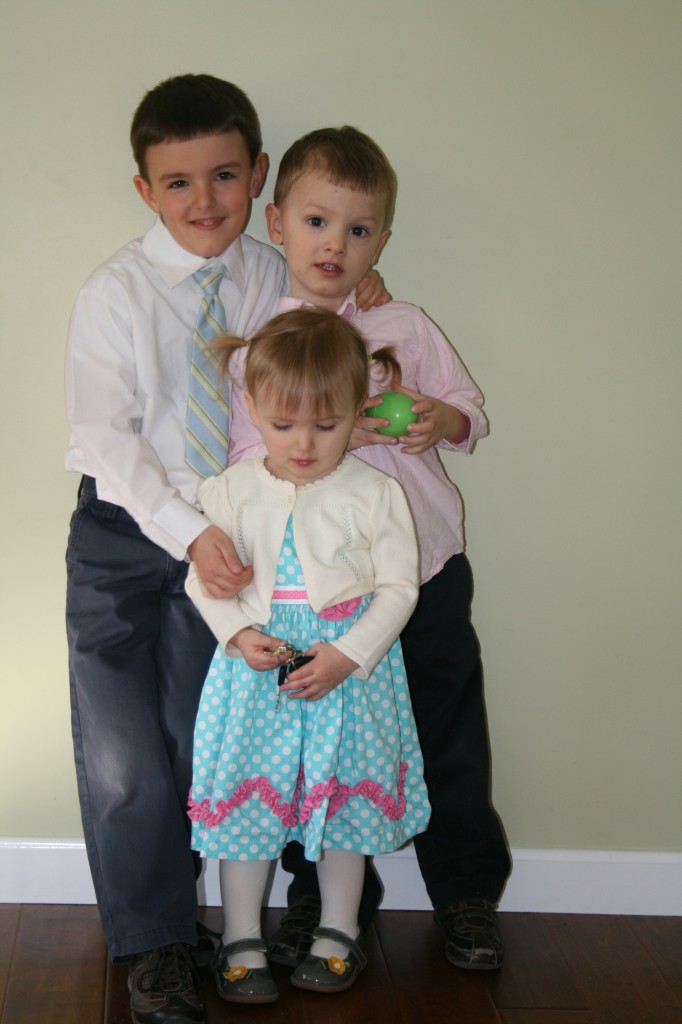 Happy Easter!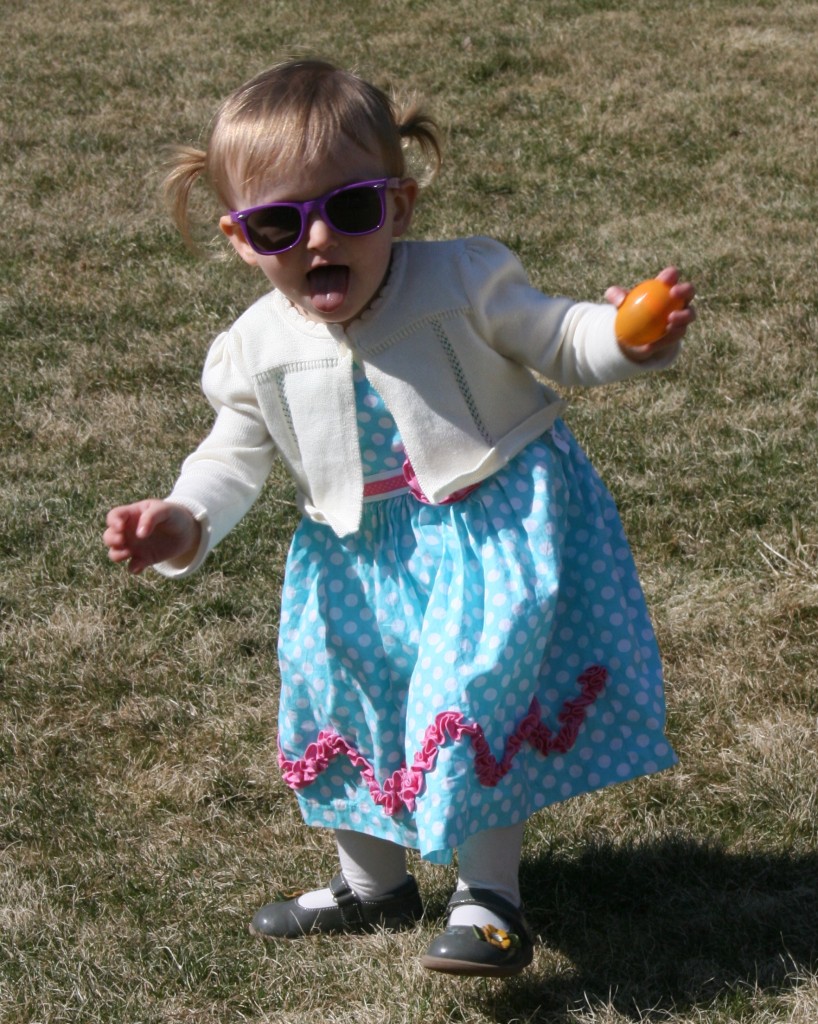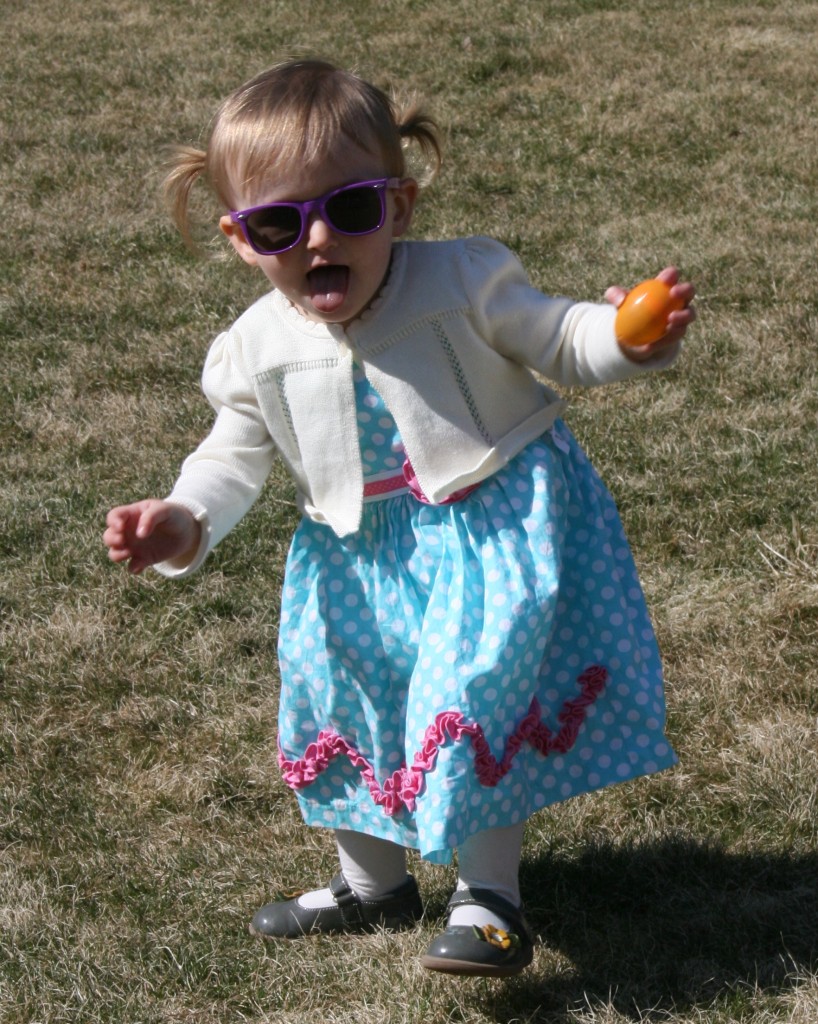 Annelise loved the egg hunt. She was running around grabbing them, yelling, "OH! Another one!"
Have a great week and remember to keep it real!