I'm excited to partner with Great Wolf Lodge for this post. All opinions are my own.
Remember when birthday parties were simple affairs?
A handful of friends. Streamers and balloons. A bowl of chips and some juice. A few games. A cake, still in the pan, smeared with frosting. The whole thing probably cost less than $30.
That's what I remember from my childhood.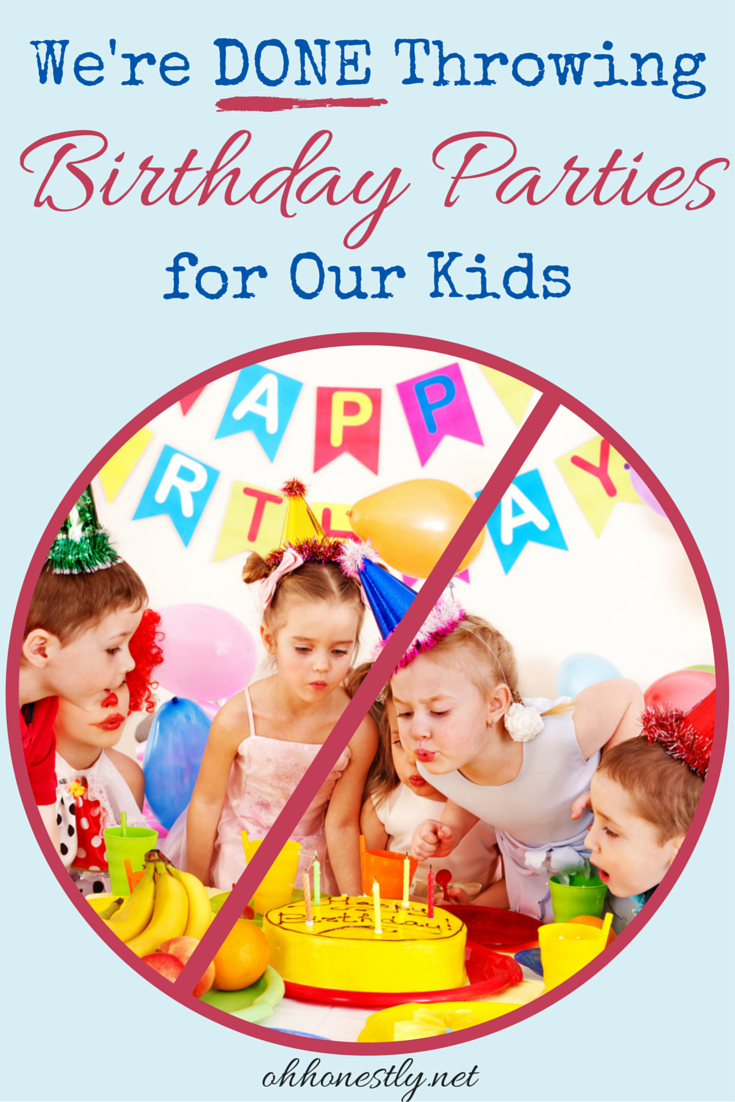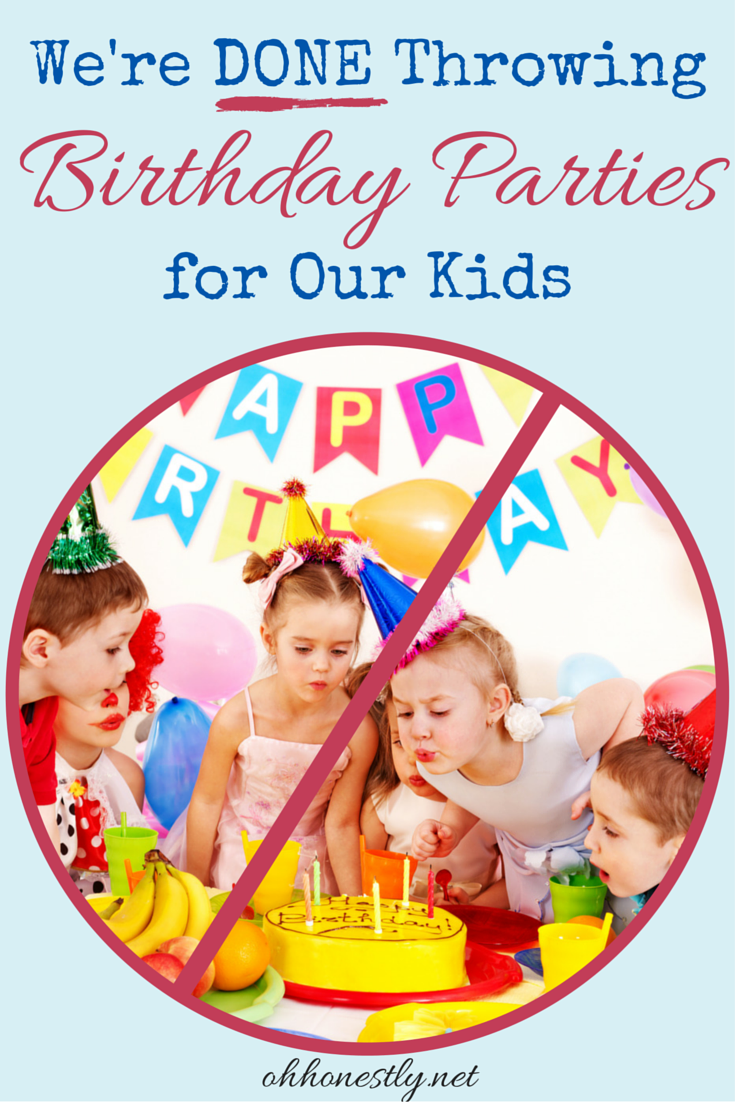 We're Done Throwing Birthday Parties for Our Kids
How about now? The parties I've thrown for my kids go something like this:
Rent a place for the event. Send custom invitations to everyone you know so as not to offend anyone you might accidentally leave out. Choose a theme that dictates the decorations and party food. Assemble elaborate goody bags. Spend hours baking and decorating a cake. When all is said and done, we've spent hundreds of dollars and hours of prep time.
Love it or hate it, the parties of today are a far cry from the parties of our childhood.
That's not the problem
I'm not complaining. A lot has changed since I was a kid and I don't expect to do things the same way my parents did. In fact, in many ways I love the idea of a big elaborately themed birthday party. It's fun to scour Pinterest for ideas. It's fun to imagine the look on the kids' faces (okay, the other parents' faces too) when they see it all set up.
But for me, it all falls apart in the execution. Doing all the prep work for a party stresses me out and when the party actually occurs it's a chaotic whirlwind.
Take last year for example.
My three kids all have birthdays that are very close together, so we have two options: Have three separate parties within a month of each other (no freaking way) or combine the parties into one big shindig (we chose that option).
We rented a gym for two hours. We invited family, classmates, and more. I made three separate cakes. There was a lot of running, yelling, and eating. And then it was over.
I was so focused on making sure we fit everything into the two hours (singing, cake, presents, play!) that the whole day is something of a blur. Thankfully the kids had fun, but was it worth it? Was it worth the time and expense? Do the kids still talk about what a great party it was months later? No, not really.
I was ready for something different and found the solution
This year, several months before our birthday season began, a friend shared some pictures of her family at a hotel. They were having a 'birthday weekend' for her twins; just Dad, Mom, and the kids. In lieu of a party. 
I was immediately on board with the idea. Of course it wouldn't be any cheaper than throwing a birthday party (or three), but it probably wouldn't be much more expensive either and it would be much less stressful.
But the thing I loved most about the idea was the potential it had to create long lasting family memories.
My kids love to talk about the trips we've taken and look at old pictures, so I knew a weekend away as a family would be much more memorable than a couple of hours in a hot stuffy gym.
I pitched the idea to my husband and he said an emphatic, "Absolutely!"
The only hurdle remaining was the kids. Would they balk at the idea of NO PARTY? My husband and I were already sold and, at the suggestion of my mom, had booked a stay at Great Wolf Lodge New England, but you never know how kids are going to react to a change from the norm.
Over dinner one night I gently prepared them.
"Listen guys, we need to talk to you about something. I want you to listen to everything we have to tell you before you say anything."
They looked at me warily, certain that whatever bomb I was about to drop was going to rock their world.
"Mommy and Daddy have decided we're not going to do a big birthday party for you guys this year. I mean, we'll still celebrate your birthdays on your actual birth date with our family, but we're not going to have a party like we've done before at the gym or the pool or whatever."
I paused for a moment to let this sink in, hoping that the initial disappointment would be washed away with the next bit of information. "Instead of a party, we thought it would be fun for our family to go away for a couple of nights, so we made a reservation at Great Wolf Lodge. It's a hotel with an indoor water park!"
Their faces lit up. "Oh, that's so cool!" "What does it look like?" "Does it have rides?" "Can we see it?"
We spent half an hour after dinner watching videos on the website and planning for our time away. Over the next several weeks we were asked multiple times each week how much longer until our trip. Any fears I'd had about them being disappointed that we weren't doing a party were long gone, replaced by our mutual excitement.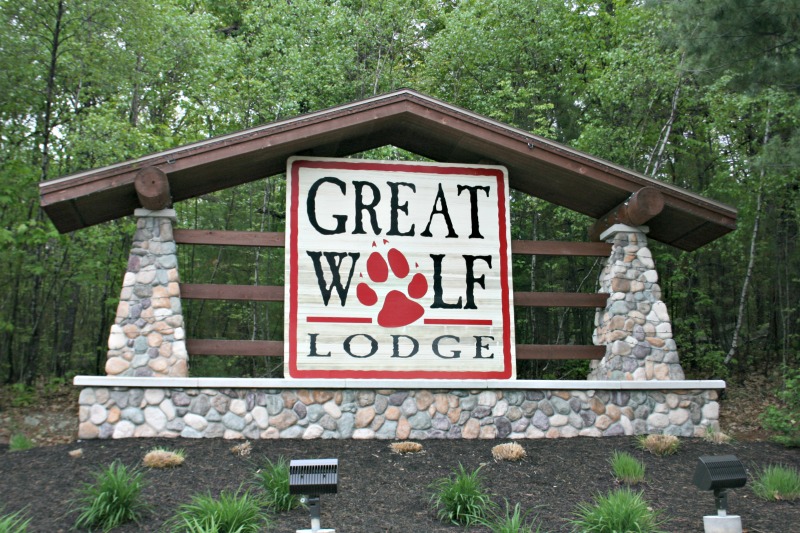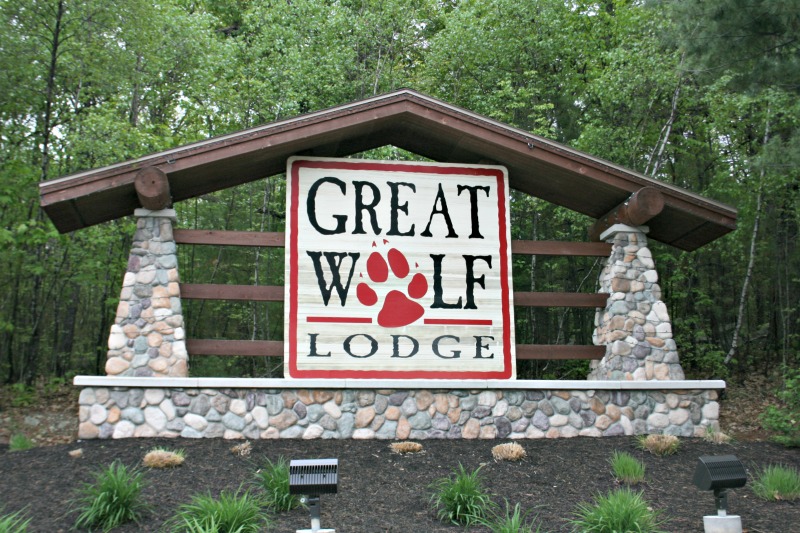 We weren't disappointed.
When I booked our room, I'd also purchased a birthday package. The fun began immediately upon check-in with adorable party hat wolf ears for each of the kids and the signature Great Wolf Lodge birthday howl from the entire reception staff. A sign awaited us on the door of our suite and there were balloons, cards, a cake, and a birthday gift bag, complete with stuffed wolf and book, for each of them.


There were a ton of things to do at the Lodge, both in the water and out, and the kids had a blast checking everything out. The boys did the ropes course. Annelise got her first pedicure. We tired them out running all around the hotel doing what I can only describe as a magical scavenger hunt called MagiQuest. We rode the swells in the wave pool and took multiple trips down the River Canyon Run.


We were eager to check out the rest of the water park, but life had other plans. Unfortunately- but as any parent can attest- not surprisingly, the kids got sick (why is it always when you're on vacation??) and we ended up having to leave early.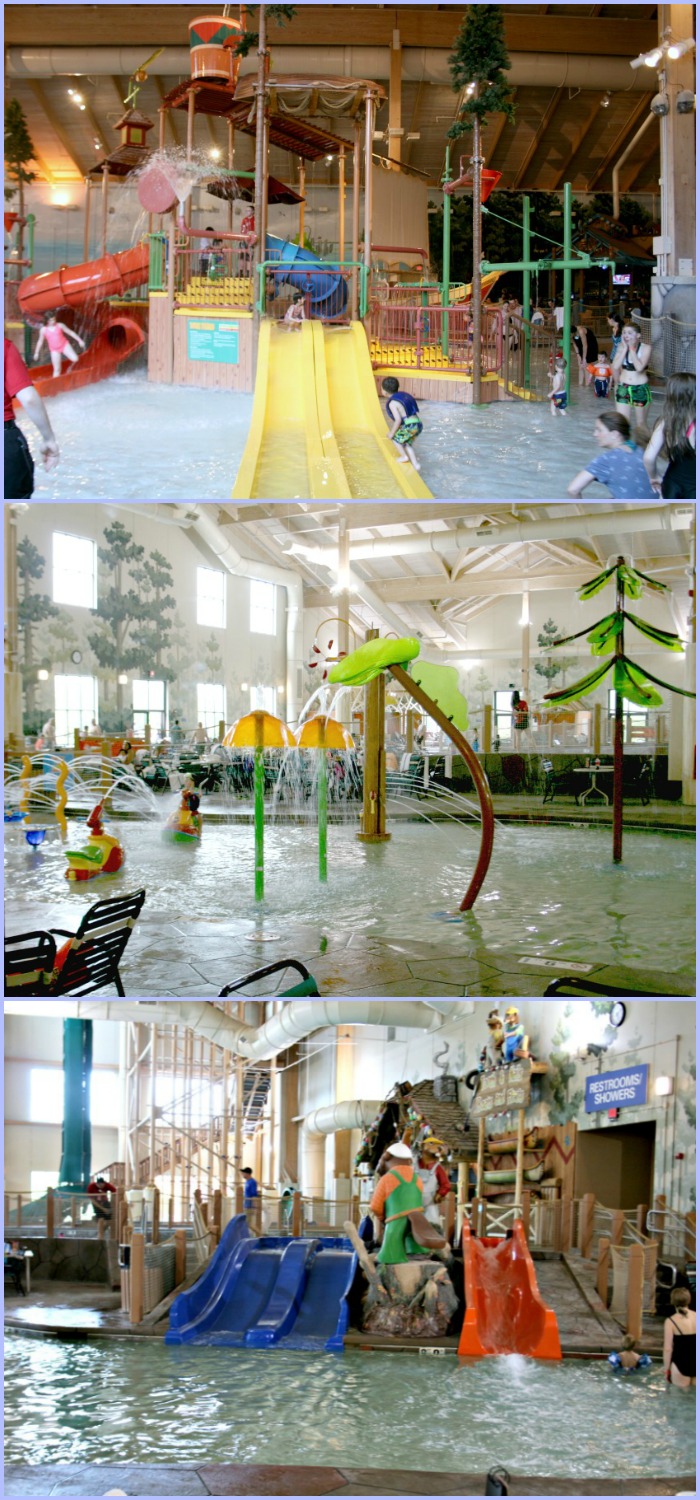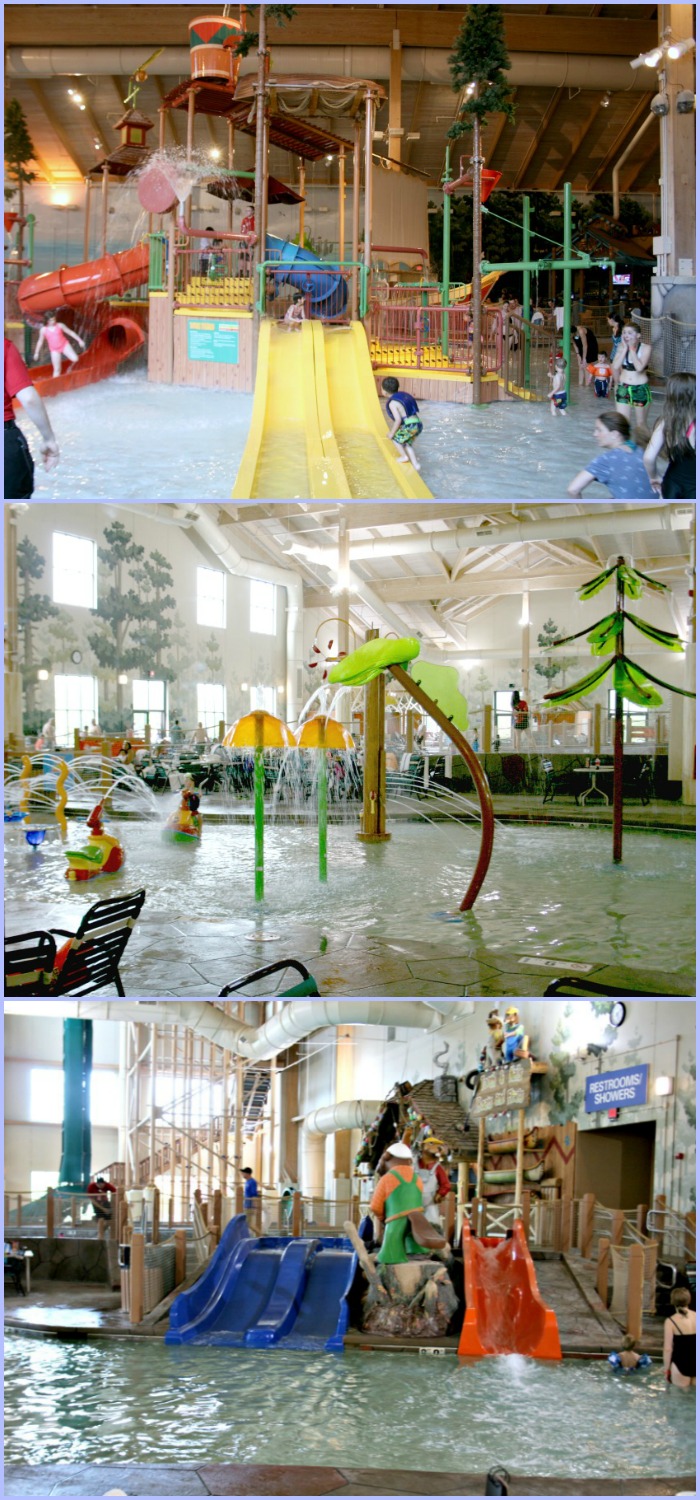 Even so, we had a blast and can't wait to go back. There hasn't been one time, even after the disappointment of a vacation cut short, that the kids have wished we'd done a birthday party instead. We have a new family birthday tradition. I can't wait for our next birthday season!
If you're anything like me and birthday party planning stresses you out, give my idea a try! Plan a mini-vacation for your family somewhere nearby instead of throwing a party.
I highly recommend Great Wolf Lodge, and considering they have 14 locations (including one in Canada!) there's a good chance there's one near you!
Does birthday party prep stress you out or do you thrive on it? Tell me in the comments!
Did you enjoy this post? You'll love the one below!