This post contains affiliate links.
I settled onto the couch, laptop in hand, as three excited kids crowded around me. They talked over each other, trying to be the first to be heard.
"Look up sports ones!"
"No, Star Wars!"
"I want princesses!"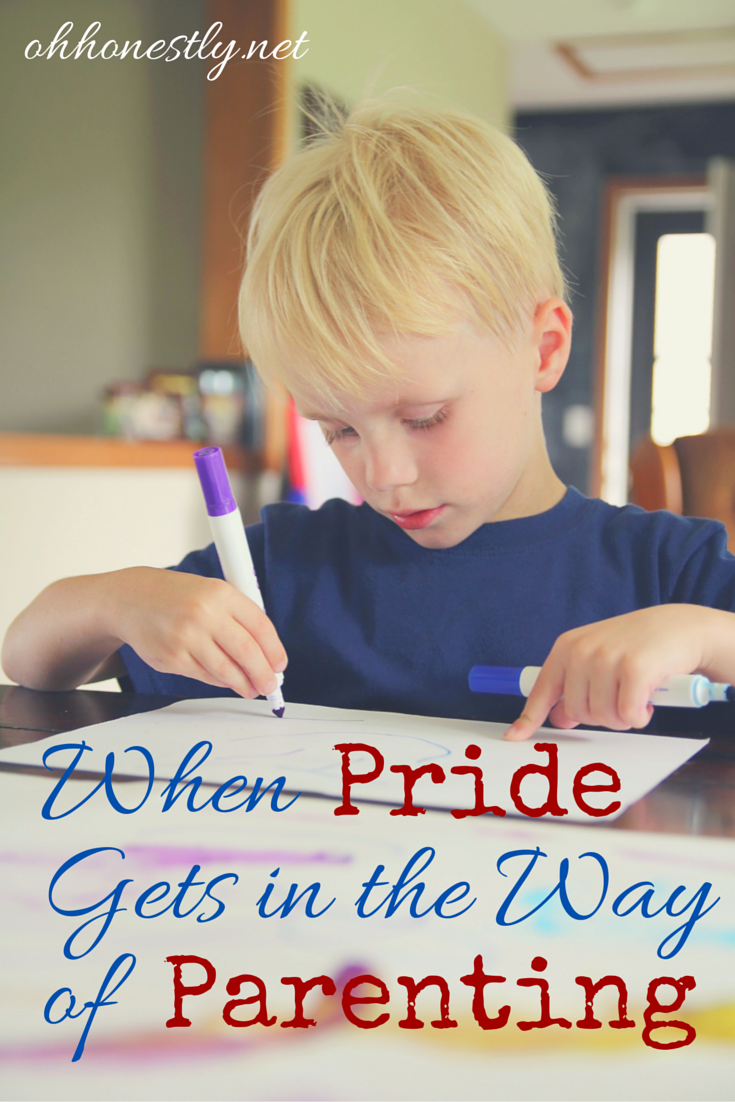 When Pride Gets in the Way of Parenting
It was the end of January and I was on top of things. With two weeks until Valentine's Day, my kids were going to find valentines they loved on Pinterest and we'd make them well before their class parties.
I figured the kids would pick some cute but easy printables, maybe we could add some homemade silly putty, and we'd be good to go. Not too complicated, but still unique and fun.
After browsing around Pinterest for several minutes, the kids wandered off one by one, no final decisions made, but with a general idea of what they wanted.
A week later no further action had been taken, until one afternoon Samuel grabbed a piece of plain white printer paper and started tracing with a heart-shaped cookie cutter. Seeing his brother's initiative, Eli joined in with his own plain paper.
"How sweet," I thought. "They're going to make them all on their own."
They picked away at them day by day, and by the night before their class parties they each had a stack of homemade 8.5″ x 11″ valentines.
Eli's were red and pink with lollipops stuck through the hearts and the saying "You break my heart" written in big letters in the center. I tried to explain that someone having a broken heart isn't necessarily a good thing, but he insisted.
Samuel's were drawn in pen. Heart flowers for the girls and heart men with lollipop light sabers for the boys.
"Are you going to color them in?" I asked hopefully.
"No," he replied, "I want them like this."
As I prepared to put the valentines into their backpacks, a battle began inside me.
I loved every part of these homemade valentines. I loved that the boys had created them all on their own. I loved that they'd planned and counted and dedicated a little bit of time each day to getting them all done. I loved the funny saying on Eli's and the sweet faces on Samuel's heart men.
Most of all, I loved the heart of my boys that I could so clearly see expressed in the valentines.
But a darker part of me battled for dominance, a part of me that said that they weren't enough. I wanted to add to them; to make fancier ones or even buy some store-bought ones to throw in alongside the ones they'd made. I wanted to jump on Facebook and write a post for the parents of the boys' classmates to see. Something like, "Hey other parents, My boys insisted on doing their valentines all by themselves. I swear I'm not too cheap to buy real ones."
That's when I realized what my problem was.
I was worried what the other parents would think. Not the kids receiving the valentines. The parents.
It was obvious I didn't have much or anything to do with the creation of these valentines. Would they think I was a lazy parent?
It was obvious I hadn't spent much or anything on these valentines. Would they think I was too cheap to buy a $3 box of valentines?
What was most obvious of all was that I was making these valentines all about me.
My pride was getting in the way of my parenting.
I was worried about being judged and a part of me was more concerned about what the other grownups would think about me than about how my children felt.
And you want to know how my children felt?
They felt proud and they felt excited. They couldn't wait to bring those valentines to school and hand them out to their classmates. So I did what I should have done in the first place. I pushed back my feelings, I lovingly placed stacks of adorable handmade valentines into schoolbags, and I eagerly waited for school to be over so I could find out all about the big valentine exchange.
This wasn't the only time I've fought this battle. It wasn't the first time I've been so concerned about what other people might think of my parenting that I forget that my Number One concern needs to be my children. It probably won't be the last either, but I'm going to try!
So if you see me at the grocery store in August with a little girl wearing a Christmas dress, it's not because I was too lazy to dress her in normal clothes. It's because she reeeeallly loves that dress.
And if you see my son running around in freezing temperatures without a jacket, it's not because I'm negligent. It's because he insisted that he's fine and I'm okay with letting him learn through experience if I know it won't cause permanent damage (plus I'm waiting right here with his coat when he comes to his senses!).
And if you see…
Actually, forget it. I don't owe you an explanation for my parenting choices, and chances are good that you weren't judging me anyway. If you're anything like me, you're too caught up in your own stuff to pay attention to mine.
But there is just one more thing: If you're one of the parents who found a big homemade valentine on plain white paper in your child's backpack, I hope you noticed how awesomely amazing it was. My son put his heart and soul into it and I couldn't be prouder.