The other night I had a dream that it was Christmas morning and I had nothing ready. The house wasn't decorated. Stockings weren't stuffed. Gifts weren't wrapped and waiting under the tree. Heck, I hadn't even bought the gifts yet.
As I frantically tried to figure out a way to fix things before the kids got up and discovered my mistake, I began to come to, and let me tell you, I've never been so relieved to realize it was still November. Still, that dream put a little fire under me to start getting ready for the holiday.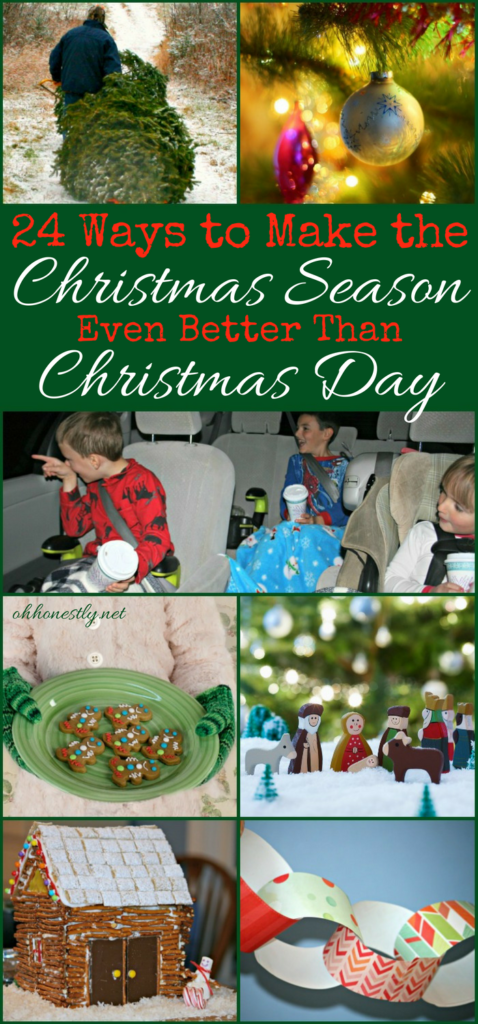 Ever since I was a kid Christmas has been my favorite holiday, but I'll let you in on a little secret: I love the season leading up to Christmas even more than I love Christmas day.
Oh sure, it's fun to give and receive gifts, and now that I'm a parent I adore seeing the excitement on my kids' faces when they wake up on Christmas morning, but the weeks before the holiday are what make it extra special to me. I'm a girl who loves traditions and I have a blast each year creating those traditions and memories with my kids.
Although I could be wrong, I like to think that my kids love the season of Christmas just as much as they love Christmas day too. And if they don't, it's my goal to change their minds before they have families of their own 😉
If you too dream of making the first 24 days of December just as special as the big day itself, read on. I've come up with a list of 24 fun traditions to do with your family.
24 Ways to Make the Christmas Season Even Better Than Christmas Day
1. Buy your Christmas tree- I'm a fan of taking the family outdoors to pick out and cut down your own tree, but a tree from one of those pop-up parking lot businesses or even an artificial one will work just fine.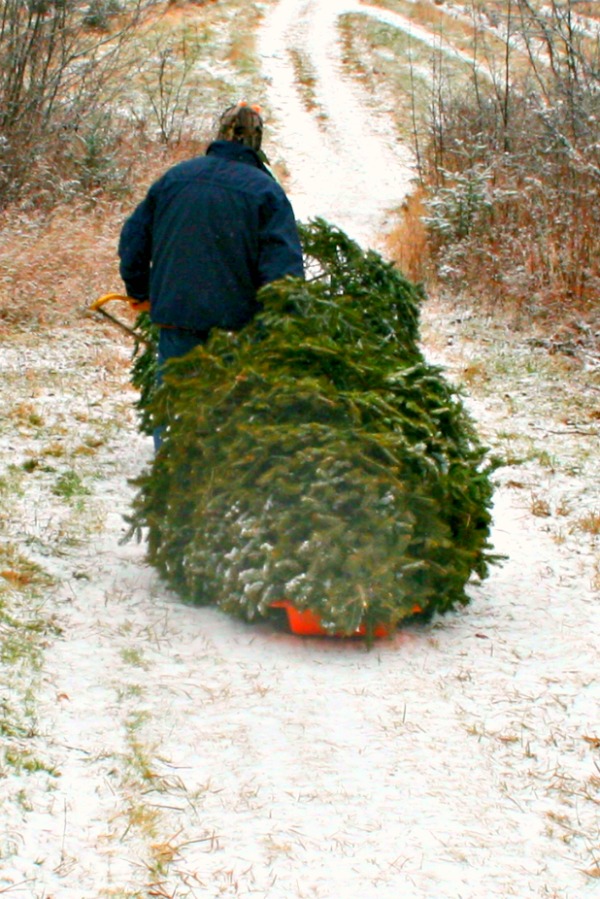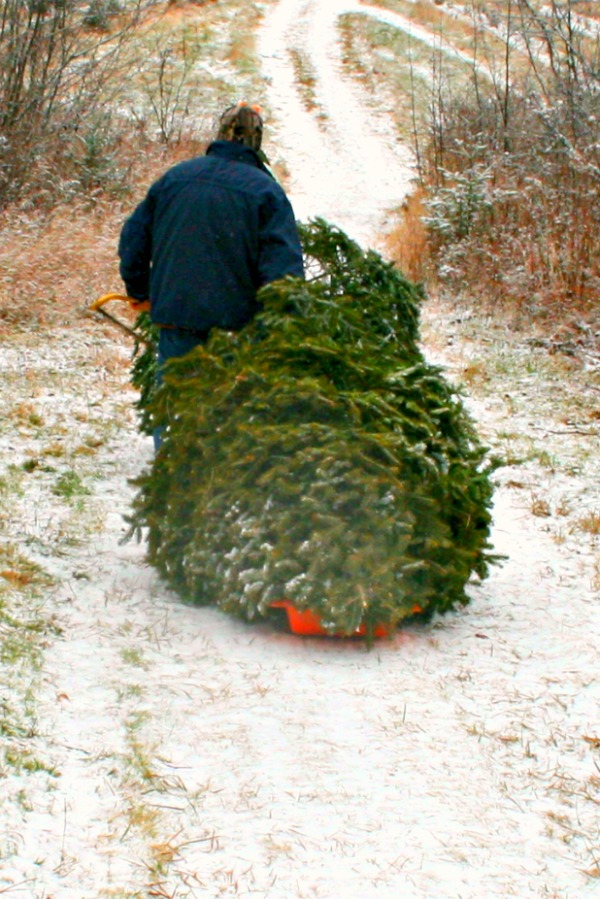 2. Advent candles- Advent actually begins in November (the 28th this year), but continues right through Christmas Eve. Click here for a simple explanation of what advent is.
3. Decorate your tree- Put on some Christmas music, lower the lights, and reminisce about Christmases past as you put all your favorite ornaments on the tree.
PRO TIP: If you cut down your own tree, give the branches a day or two to settle after you've set it up before putting on the lights or ornaments.
4. Watch Christmas movies- There are sooo many good holiday movies, you could watch two or three a day and still have some left over when December ends. Some of my favorites are The Year Without a Santa Claus, Home Alone, Dr. Seuss' How the Grinch Stole Christmas! (the cartoon, not the Jim Carrey one), A Charlie Brown Christmas, and The Muppet Christmas Carol.
5. Make paper chains- My kids got really excited when we did this simple craft. It was just another reminder to me that the littlest traditions can hold the best memories. You don't have to go all out or get all complicated to make the season amazing.
6. Decorate your house- To me, there's nothing cozier than a home awash in twinkle lights and greenery. Whatever your Christmas decor style though, it's a blast to pull out your boxes of decorations and let the kids help decide where to put everything.
PRO TIP: If the thought of letting your kids choose where the decorations go leaves you twitchy, give them one room (their bedroom or playroom for example) to be in charge of. They'll love having full control and you'll love that the other rooms will look just the way you want.
7. Buy gifts for a child in need- My kids love choosing tags off the trees you find in the entrances of many stores this time of year. It's more meaningful for them when they're able to pick someone to help who might be the same age as them or who likes the same things.
8. Read Christmas books- So. Many. Good. Books! I highly suggest making this a daily thing instead of just a one day thing. If you read to your kids before bed, that's the perfect time to pull out your Christmas stash. I can't possibly tell you all my favorites, but if you need some ideas, I wrote a blog post with my five favorites.
9. Take a Christmas lights tour- We did this for the first time last year and the kids are already asking about doing it again. One evening we got them into their pajamas a little earlier than usual, hopped in the car, bundled up with some cozy blankets, and handed out hot chocolate. Then we drove through the local neighborhoods that are known for their awesome light displays.
PRO TIP: Use Dixie® To Go cups for the hot chocolate. Trust me on this one. I've cleaned a lot of spills in my nine years as a parent and it's never fun, but these cups have a leak-resistant lid so I've never had any messes to clean when we use them. Plus, you'll feel good knowing that you're crushing it as the mom (or dad) who makes Christmastime awesome.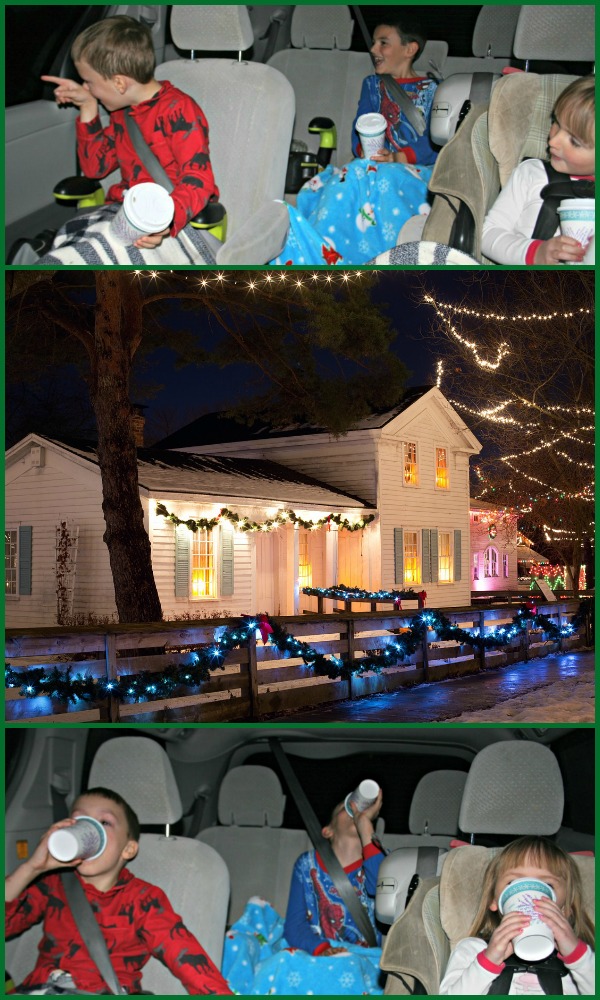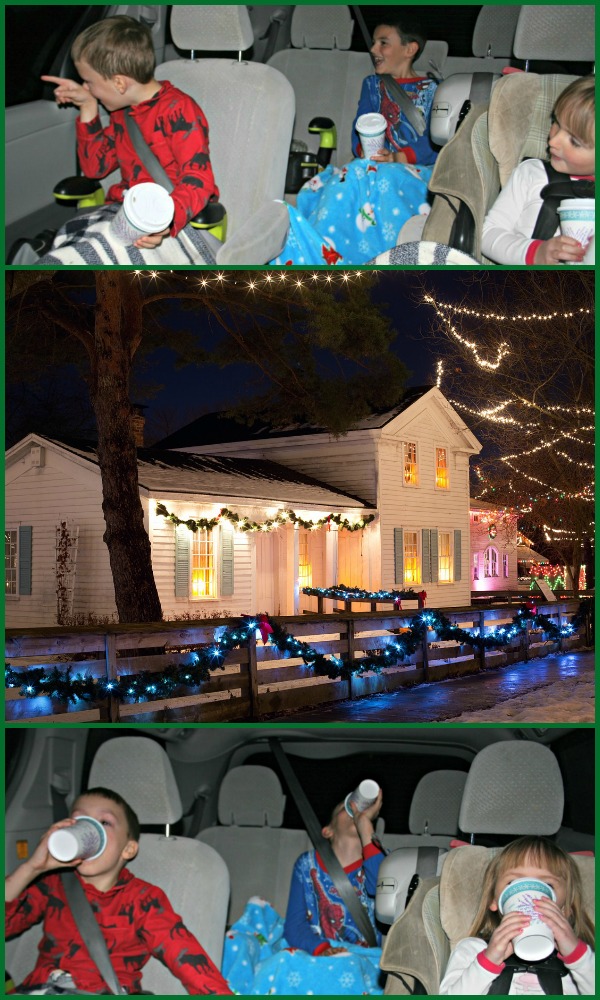 10. Yankee swap- Invite some friends and family over for a good, old fashioned Yankee Swap (aka White Elephant). The rules of this game vary widely from group to group, but you can find a simple version that most closely aligns to how I've always played (which is obviously the right way) here.
11. Make and decorate cookies- My kids beg to decorate cookies long before Christmas comes, so this is one of our absolute 'must do' traditions.
PRO TIP: If you tend to be the type who wants the cookies to look 'just right,' read this post before you make them!
12. Cookie bomb a neighbor- Instead of keeping all the cookies you decorated only for yourselves, package up a dozen and surprise a neighbor.
13. Christmas dance party- Put on some toe-tapping Christmas tunes and dance around the kitchen with your kids.
14. Go caroling- As a child, I remember Christmas caroling with some regularity, but it's not something I hear about very often anymore. Even so, it's a fun activity to do because it brings holiday cheer to both the carolers and the people who hear the carolers.
PRO TIP: Call a local retirement or nursing home to see if they'll allow you to carol there. Residents usually love to have visitors, especially kids!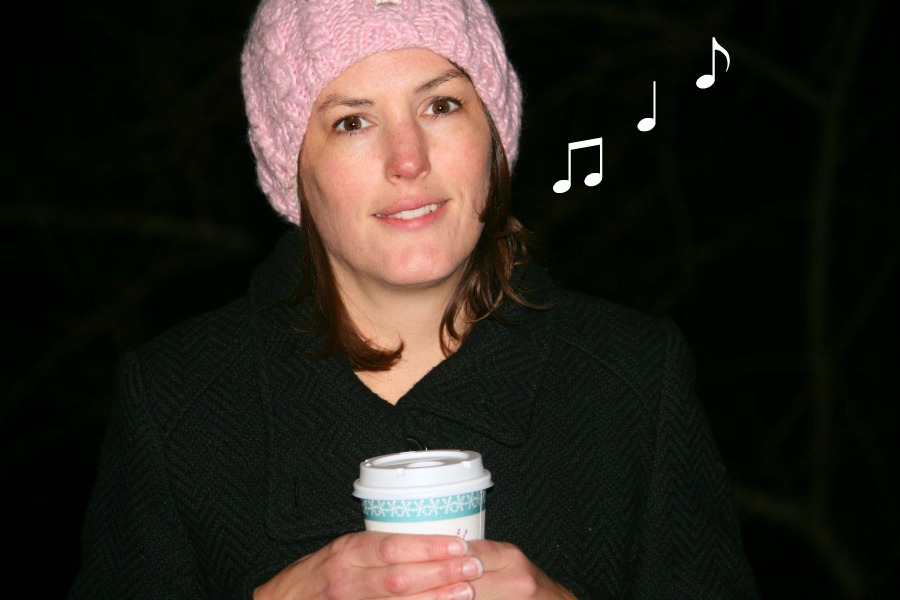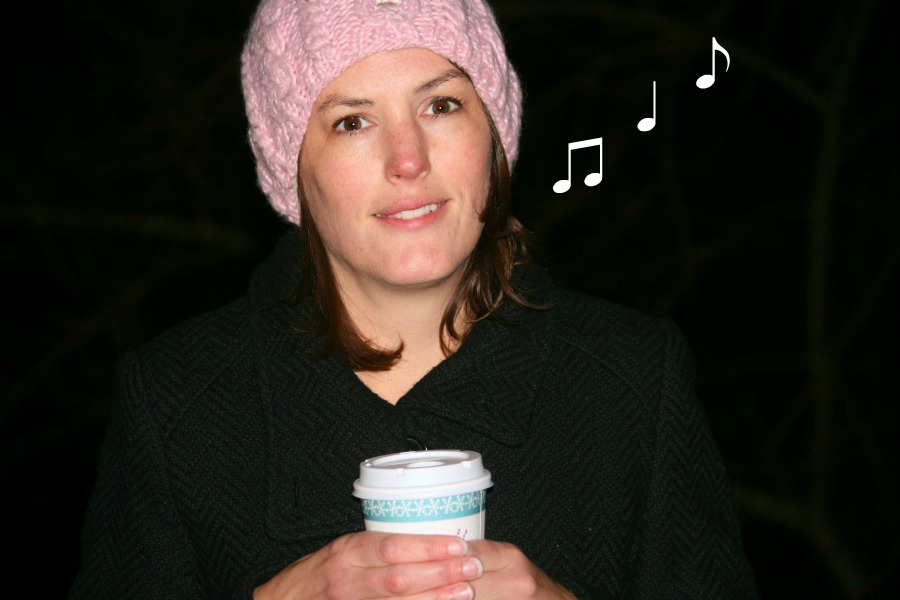 15. Decorate gingerbread houses- I've done this tradition for as long as I can remember. It's especially fun when you get family and friends together for a gingerbread house decorating party. Ask everyone to bring their own house pieces and a candy decoration to share (get a great list of decorating ideas here). You supply the icing, drinks, and snacks.
PRO TIP: Keep snacks and drinks simple and somewhat healthy since a lot of candy will be consumed (think veggie tray, crackers and cheese, etc.). Also, make the entire clean up process a breeze by laying disposable tablecloths over all surfaces, using paper bowls and plates to distribute the candy decorations and snacks, and using Dixie® To Go cups for hot beverages.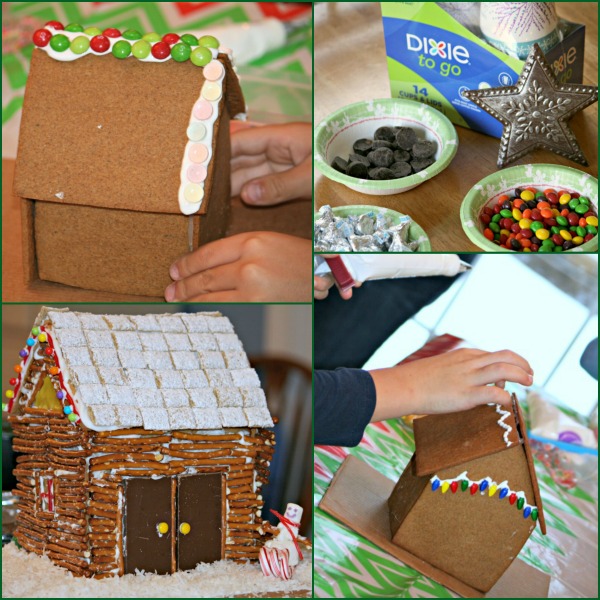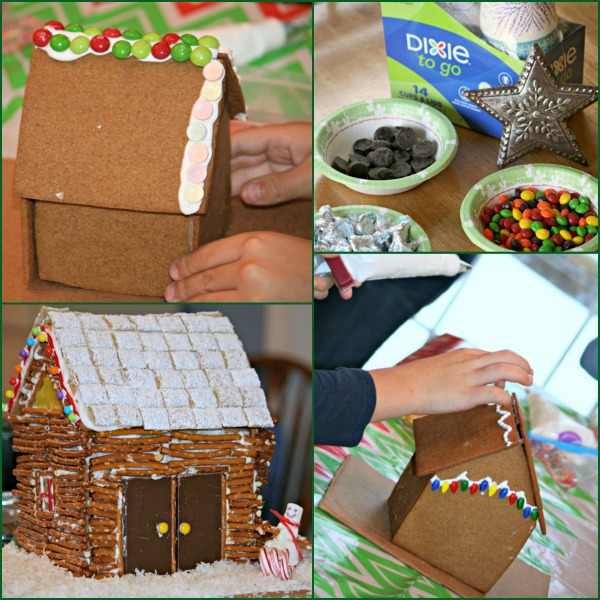 16. Make paper snowflakes- When was the last time you made a paper snowflake? I haven't since grade school. Get the kids together and see who can make the most intricate designs.
17. Read the Christmas story and put out your nativity set- Read Luke 2, taking breaks throughout the narrative to place the figures in your set as they're introduced.
PRO TIP: If you're worried that your kids might break a piece, you can always buy a kid-friendly version. We have the Little People nativity set and my kids love it.
18. Find the pickle ornament- I'd never heard of this tradition until a friend gave me a pickle ornament for Christmas one year. From what I've read, the origins of the pickle are murky, but what it boils down to is that the pickle is the last ornament to be hung on the tree and whoever finds it first gets an extra gift.

PRO TIP: Keep it simple by giving the finder something small, like a miniature candy cane, as soon as it's found.
19. Take a ride on a local sleigh or train- Look online or ask around and I bet you'll be able to find a place nearby that offers sleigh or train rides in December.
20. Make ornaments- A simple Pinterest search will bring up hundreds of results for this one. Get as easy or as complicated as you want.
21. Holiday lights' parade- Our town hosts a Festival of Lights Parade in early December each year and it's always a fun, albeit chilly, event.
PRO TIP: Bring hot drinks in Dixie® To Go cups to stay warm while you watch.
22. Write letters to Santa- Traditionally this is done on Christmas Eve, but if you're stuck on what to buy your kids this year, it might be a good idea to get it out of the way a little early 😉
PRO TIP: Save these letters to give to your kids when they're older.
23. Christmas Eve service- When I was a kid (but old enough to stay up late) my family would attend a candlelight service around 10:30 or 11:00 on Christmas Eve night. It was quiet and solemn, and even to a kid eager to open gifts the next morning, it was the perfect way to usher in the holiday and remember the true meaning of why we celebrate.
24. Christmas PJs– Every year we buy our kids a new set of pajamas. I wash and wrap them so that the kids can open them on Christmas Eve and wear them that night.
PRO TIP (for new parents): Save your kids' very first Christmas pajamas and use them to make their Christmas stocking.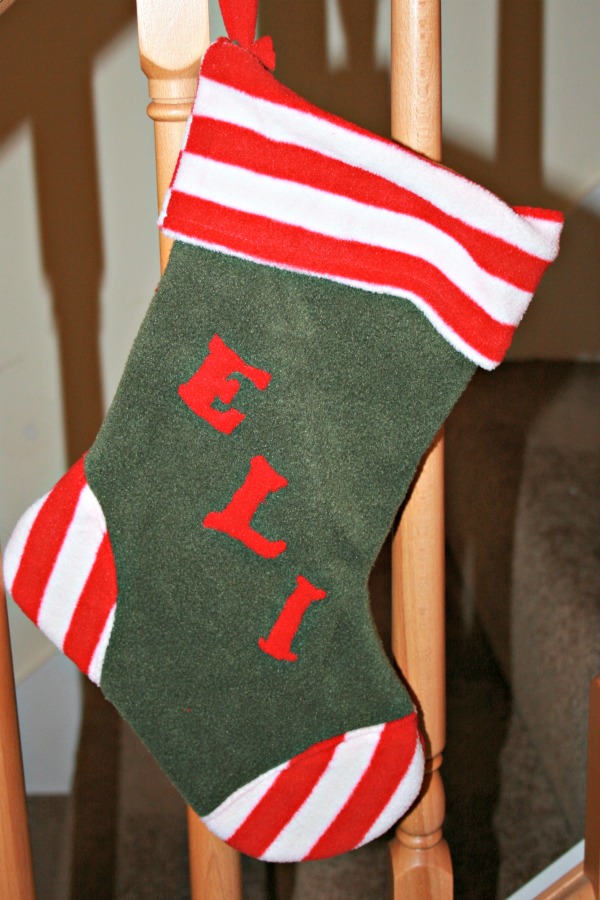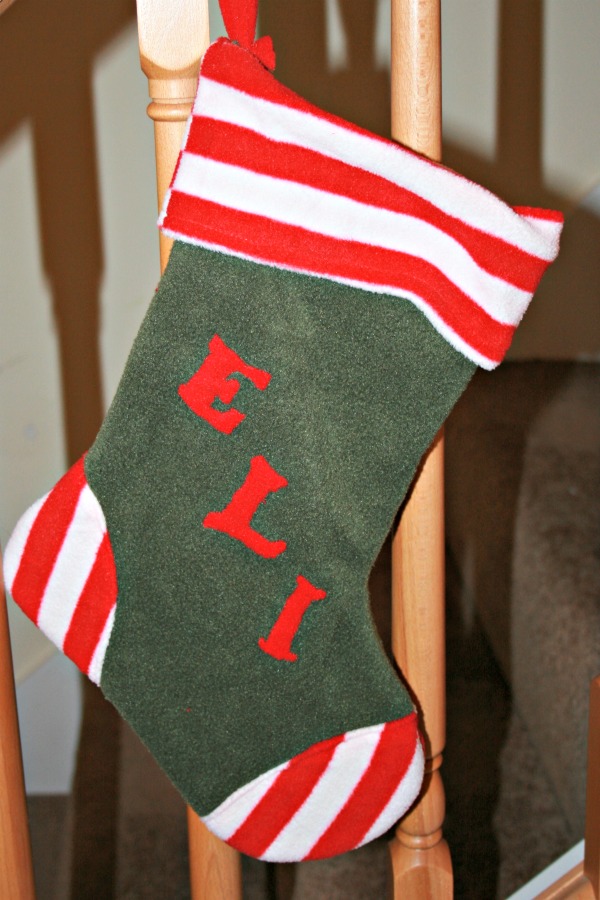 Were any of these ideas new to you? Which ones are you excited to try? Tell me in the comments!
I was selected for this paid opportunity as a member of CLEVER and the content and opinions expressed here are all my own.