Bedtime has been killer this week. KILL-ER. Like make-me-want-to-throw-myself-off-a-cliff bad.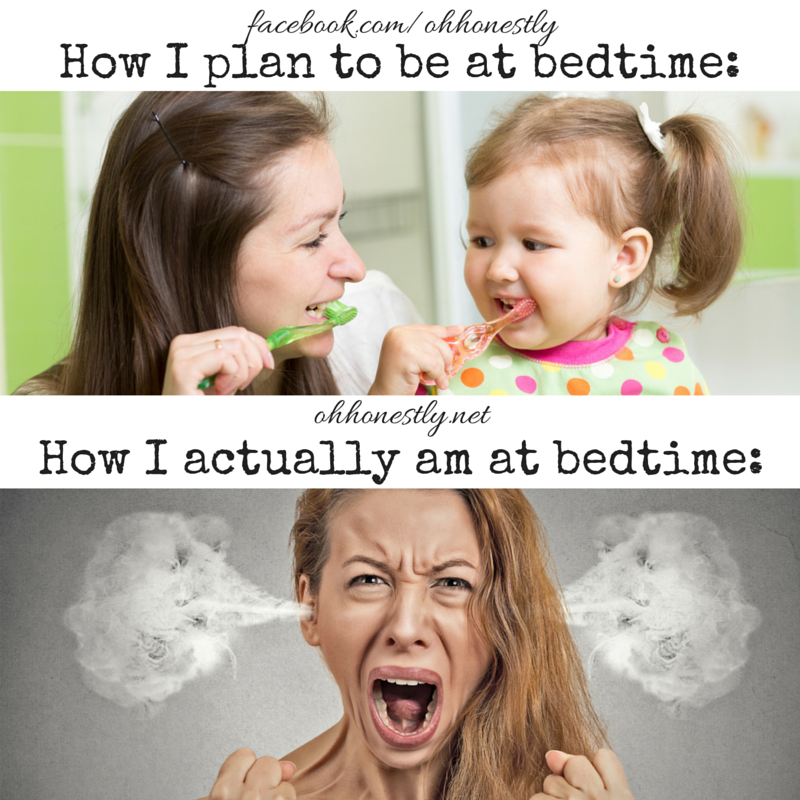 The boys haven't been too terrible, other than the fact that it takes ten minutes to complete every one minute task.
But the girl. Oh, the girl.
She's just tired. I know that's it. Because right around the same time every night this week, she's suddenly morphed from sane human being to irrational lunatic in the time it takes me to say, "No, you can't have a lollipop."
And once she jumps on that Crazy Train, there's no getting off. Unfortunately, she drags me right along with her.
Every day I think, "Tonight, I'll do better. I will be proactive instead of reactive. I will give more grace because I know she's just tired."
Then every night I find myself right back in the same old place. The place where I'm screaming out my frustration at a three year old, all the while fully understanding my hypocrisy.
The hypocrisy of expecting her to control her outbursts while not controlling my own. Of not practicing what I'm preaching. Of being the worst example in the world to a little girl who doesn't know how to control herself because this is what she sees.
So I throw up my hands and walk away in some vain attempt to salvage whatever slice of control I haven't lost, and my other half steps in. Thankfully he hasn't lost his cool and he is the calm that I should have been.
Calm always works. I know this. Quiet tones, understanding ears. I know this, but every night this week, I've ignored it.
Soon she is clothed, teeth brushed, laying in bed, sweet as can be.
I've calmed too, but now my frustration and anger turn to guilt. I trudge to her room, heart heavy. Sometimes she is already asleep and I whisper apologies in her ears. Sometimes she is still awake and she smiles at me as I say I'm sorry. She says she's sorry too and I think, "At least I have taught her this; to admit our own wrongdoing."
It's a start, I guess. And tonight is another chance at bedtime. Tonight I'll do better.
Tonight I have to do better.