Disclaimer: This post contains affiliate links. Any purchases you make will cost you the same amount as always, but I'll earn a small commission. Thank you!
I didn't make any health-related New Year's Resolutions this year. I know myself well enough to know that they wouldn't last very long. That's not to say that I don't want to make some healthy changes; they've just got to be easy in order for me to stick with them. I have a feeling I'm not the only one who feels this way.
With that in mind, I offer you:
Five Healthy Eating Habits to Start the Year Right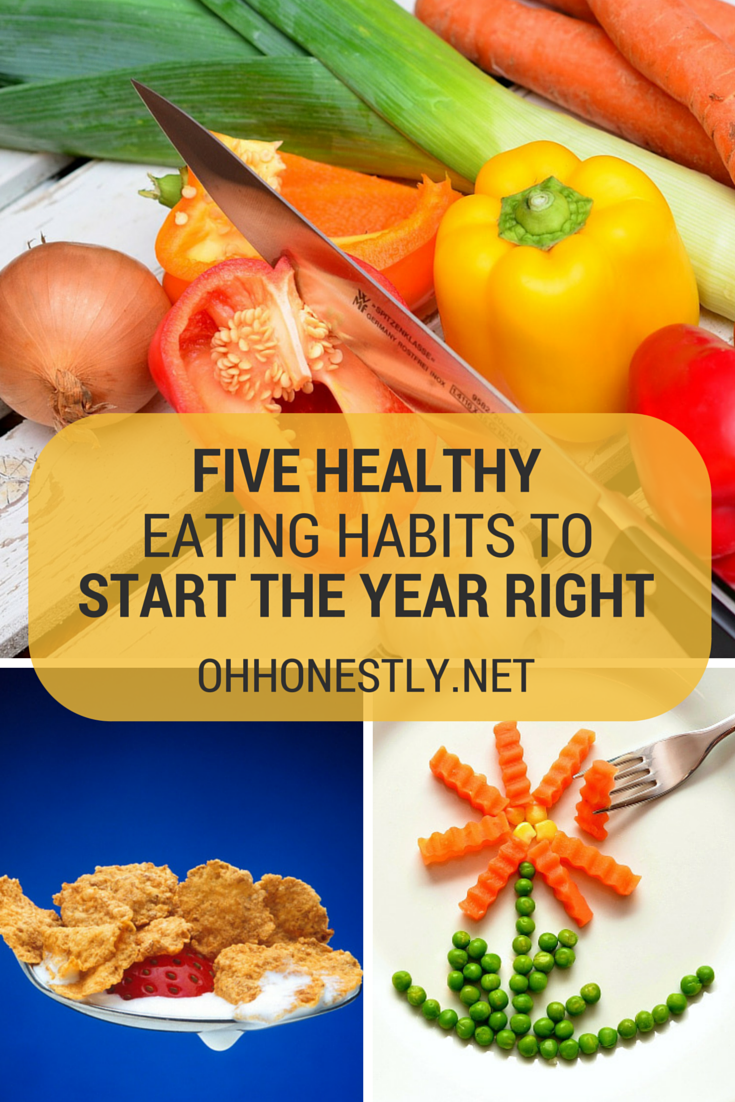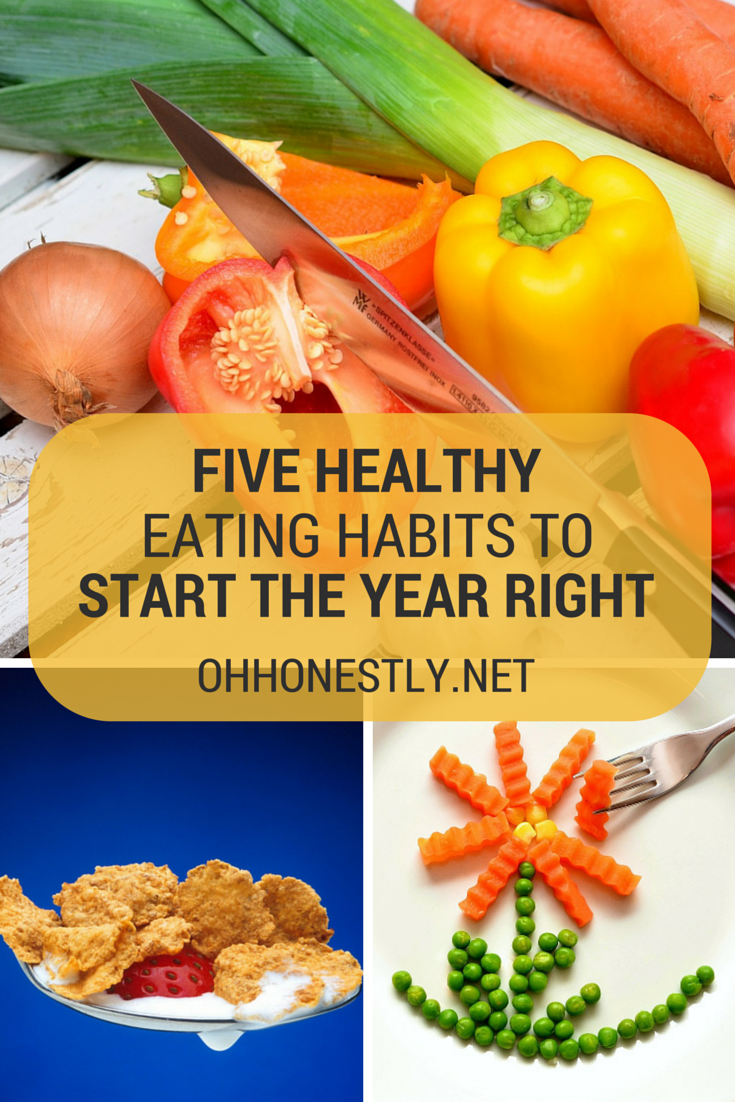 None of these are difficult and if you put them into practice, I guarantee that your family will be healthier by the end of the year, or even by the end of the month!
1. Start Your Day Right
I'm a breakfast eater. It's one of the first things I do each morning and I never miss it. I know not everyone likes to eat breakfast, but research shows that beginning your day with a nutritious meal boosts your energy for the day and helps you maintain a healthy weight. It doesn't have to be big or take forever to prepare, but get something nutritious into your stomach in the morning and you'll set yourself up for a healthier day.
2. Cook with The Kids
I know, sometimes letting your kids help in the kitchen can be torture. It takes twice as long and creates three times the mess. Do it anyway! The benefits are innumerable. Not only will they learn about ingredients, healthy food, and measurements, but they'll also feel a sense of pride when happy eaters compliment them on a job well done. Plus, they might be more willing to try that One New Food if they helped prepare it!
3. Plan Ahead
Say goodbye to the angst of having to decide what's for dinner only to end up eating pancakes by planning out your meals. You'll save time and money (and eat healthier!) when the week's meals are planned ahead and all ingredients are combined into one, easy-to-use shopping list.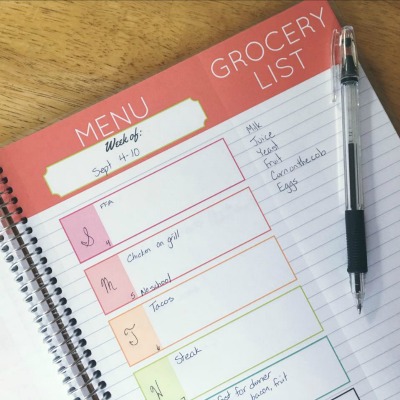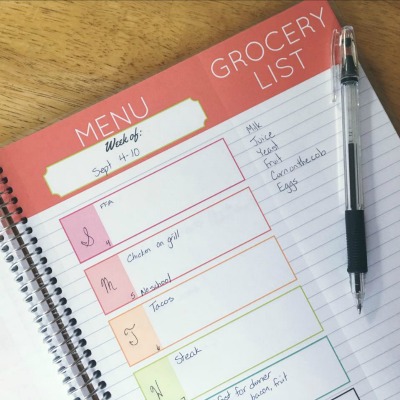 4. Make Food Fun
Ever get in a cooking rut? I do, all the time. There are lots of ways to get out of your rut and mix things up. Try some of these:
Serve vegetables raw, cooked and puréed for a variety of textures. Maybe you'll find a new favorite!
Cut vegetables and fruits into sticks or other handy and fun shapes for kids.
Thread florets or chunks onto skewers and serve with healthy dippers like salsa, hummus, yogurt or low-fat Ranch dressing (this works for grown-ups too).
Try a weekly theme dinner—whether Taco Tuesday, Italian Wednesday or Asian Friday. This is a fun way to introduce new foods and flavors and create an enjoyable dinnertime environment, plus it makes planning a breeze!
5. Load Up on Veggies
If your family is anything like mine, you could all improve your vegetable intake. I tend to make the same two veggies (broccoli and carrots) 95% of the time. That's got to change! These tips on getting your kids to eat more veggies from The Good Mama are a great place to start.
Experts say it can take up to ten times of trying a new food before liking it, so don't give up if your kids are hesitant (or just downright refuse) to try a new veggie at first.
So what do you think? Can you implement some of these ideas for a healthier year? If I can do it, so can you!
What healthy change will you make first? Tell me in the comments below.