This post contains affiliate links. I will earn a small commission on any purchase at no extra charge to you. Thank you for your support!
It's that time again! The time when we suddenly realize that our kids start school next week and we haven't done a darn thing to get ready for it.
Yes, it's back to school time.
This can be a stressful time for parents and kids alike as we adjust to new schedules and face first day jitters, and it doesn't help when we have a shopping list that requires we take out a loan just to buy our kids some crayons.

How to Save Money on Back to School Shopping
Below are some tips that will save you money and reduce your stress levels so that you can enjoy the last few days of summer.
Clothing
What is it about the start of school that makes us think we need to buy our kids an entirely new wardrobe? Chances are, they already have most of what they need. When you're making your clothing list, keep the following in mind to save money.
Go through all the clothes your child already has. If you're not sure if something still fits, have her try it on (I know, that's a pain for both of you, but think of the potential savings!). This will give you a much better idea of what you have to buy now and what can wait for later. For instance, why stock up on a bunch of new pants at full retail price if your son already has a few pairs that fit? The weather in most places is warm enough for shorts still and when you find a good deal later, you can stock up then.
For the items you have to buy, try secondhand first. There are a lot of local and online consignment stores where each item sold is pre-screened to make sure it's still in great condition. There are also a ton of Facebook groups where individuals buy and sell gently used clothing. The savings are substantial when you compare the prices to retail stores.
Don't pay full retail price! I refuse to pay full price for clothing unless I'm in a total bind and absolutely must buy an item right that minute. 99% of the time there is no reason that you can't get a discount. Shop the sales and do a quick online search for coupons (I love RetailMeNot) to further your savings. If you're shopping online, go through a cash back site, such as Ebates, where you can earn a percentage of your purchase back depending on the store you're buying from.
School Supplies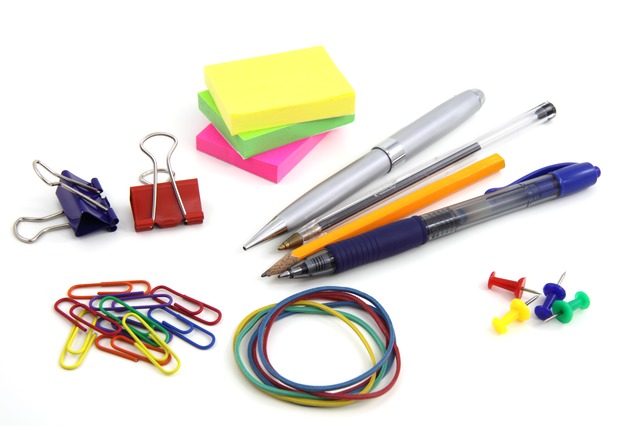 You won't find school supplies cheaper than they are right now, so stock up! I always buy extras to have around the house, to send to school if the teacher's supply needs replenishing, and to put in our shoe boxes for Operation Christmas Child.
Everyone's first thought is to run to Wal-Mart (and you will find great deals there!), but you should also pay attention to the office supply store circulars. I always find great deals at Staples, which has a 110% lowest price guarantee. SIDE NOTE: This is also a great time to buy printer paper since stores often have rebate offers that make it only a dollar or two. Just make sure you send the rebate in to get the savings!
Lunches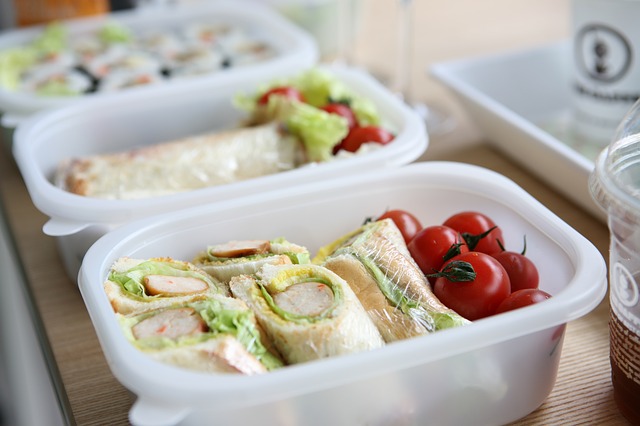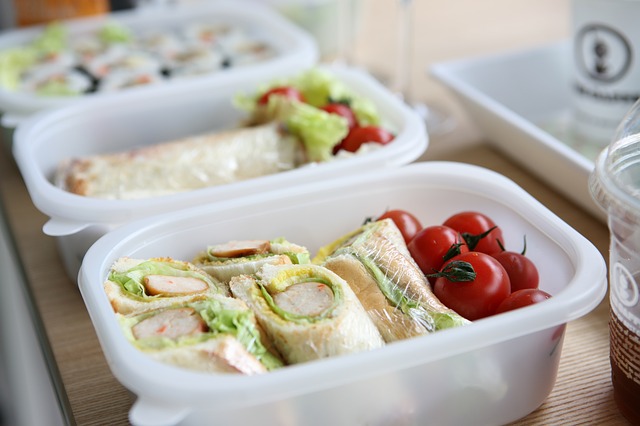 If you can pack your kids' lunches instead of buying them at school, you'll save a lot of money, but the savings don't end there. You can save even more if you make a few smart choices with how and what you pack.
First, the how:  Buy reusable containers! Yes, they will cost more initially than you would spend on a box of sandwich bags and paper sacks, but in the long run, they'll save you a lot. You don't have to get all fancy with the Bento boxes and the designer lunches (although if that's your thing, go for it!).

My favorite containers are the Rubbermaid Lunchblox sets. We own the Entree Kit and it. is. AWESOME! There are several different sized containers, they come with the Blue Ice packs, and they all snap together like a dream. Love love love them!
Another container to consider is the reusable squeeze pouch. We own some and they're great for apple sauce and yogurt. They're easy to clean too, which I was worried about. We own the Squishy Snak Pak, if you want a recommendation.

Next, the what:


Stay away from anything that's pre-packaged in individual sizes. For example, don't buy the 60 pack of Cheez-Its when you can buy a big box for much less and pack some each day in one of your nice new containers. The same goes for yogurt and apple sauce. Instead of buying the individual ones, you can purchase the larger size, which is always a better deal, and pour it into the reusable squeeze pouches you recently bought.
Do homemade as often as possible. I know this can be tough with our busy lives, but it really will save money and honestly, it doesn't take that much effort. Sometimes I send my son to school with a waffle for lunch. I make a big double batch of waffle batter, cook all of it, and then freeze the waffles. When it's time to pack his lunch, all I have to do is take them out of the freezer. It's easy and it's much cheaper than buying Eggos. Plus, it goes along perfectly with my attempts to get my kids eating healthier with #ONENEWFOOD.
I hope you've found these tips helpful in saving you a few dollars with your back-to-school shopping.
What are your money-saving tips?