Last Sunday a bunch of movie people won some awards. I didn't really care because I'd never seen any of the movies they won the awards for. Not one. Not even the animated ones. In fact, I hadn't even heard of at least half of them.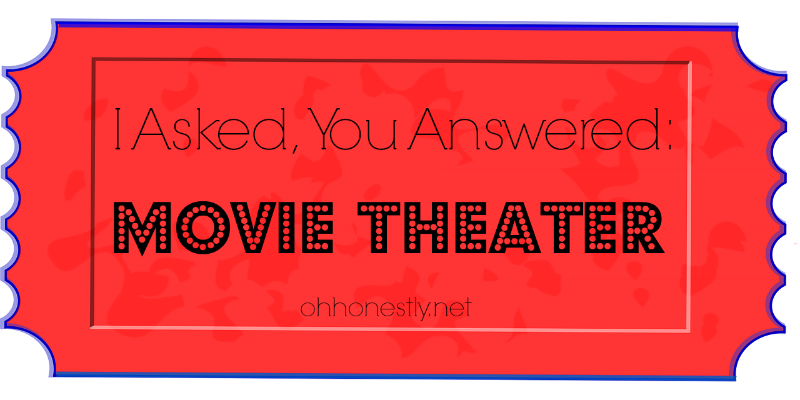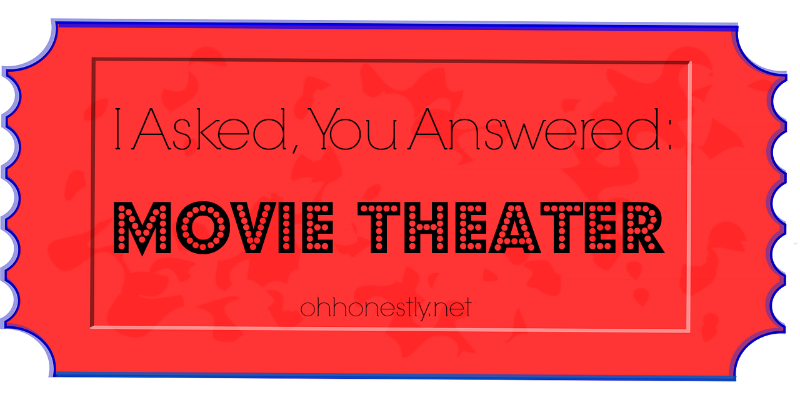 I'm pretty sure I'm not alone in my Oscar ignorance. Once you become a parent, keeping up on the latest and greatest from the big screen doesn't usually stay a priority. But just to make sure, I asked my email subscribers.
What was the last non-animated film you saw in the movie theater?
I've included the year the film came out with their answers.
"I just saw 50 Shades of Grey [2015] last weekend but before that it'd been a very very long time." -Jackie B.
"The last film I saw was a Dutch film. My friend had asked me to come and I did so not want to go, but she's very persuasive. I am very  prejudice towards Dutch films. Turned out it was one of the best films I have ever seen and so funny. The film is called: Gooische vrouwen 2 [2014]. I never saw part 1." -Barbara A.
"Enough Said [2013] with James Gandolfini and Julia Louis-Dreyfus." -Emily M.
"The last non-kid movie that I saw in a theater was Les Miserables [2012].  Most movies are destined to be Redbox rentals watched when (if) the kids go to sleep.  I saw Les Mis, the stage musical, in London as an undergrad doing a semester abroad.  I saw it with a group of guys.  I discreetly tried to dry my tears before the house lights came on for intermission, only to discover that all the guys had been crying too.  I knew I wanted to see the movie in a theater, if only for the sound quality.  I caught a matinee alone while the kids were still in daycare.  Me and all the other middle-aged women.  I cried as much as I wanted and didn't care who saw." -Karen W.
I was totally random in adding these women's comments to this post, but did you notice the years? 2015, 2014, 2013, 2012.
I have to admit, I'm a little surprised that the answers are as recent as they are. I think the last time I was in a movie theater was 2007. That's right, I haven't been out to see a movie since we had kids. I guess I need to nab a babysitter and plan a date night.
Anyone know what's in the theaters right now?