Welcome to another edition of Meme Monday!
The other day I was lamenting the fact that the laundry is NEVER done. Just when I finish putting away the last of the 20 loads I did over the weekend, there's a whole fresh crop waiting to be washed, dried, folded, and (my least favorite part) put away.
Then, in a flash of brilliance, I realized that I could drastically cut down on my load by following this handy flowchart. I hope it helps you too.
Wash It or Wear It? A Handy Laundry Day Flowchart for Busy Families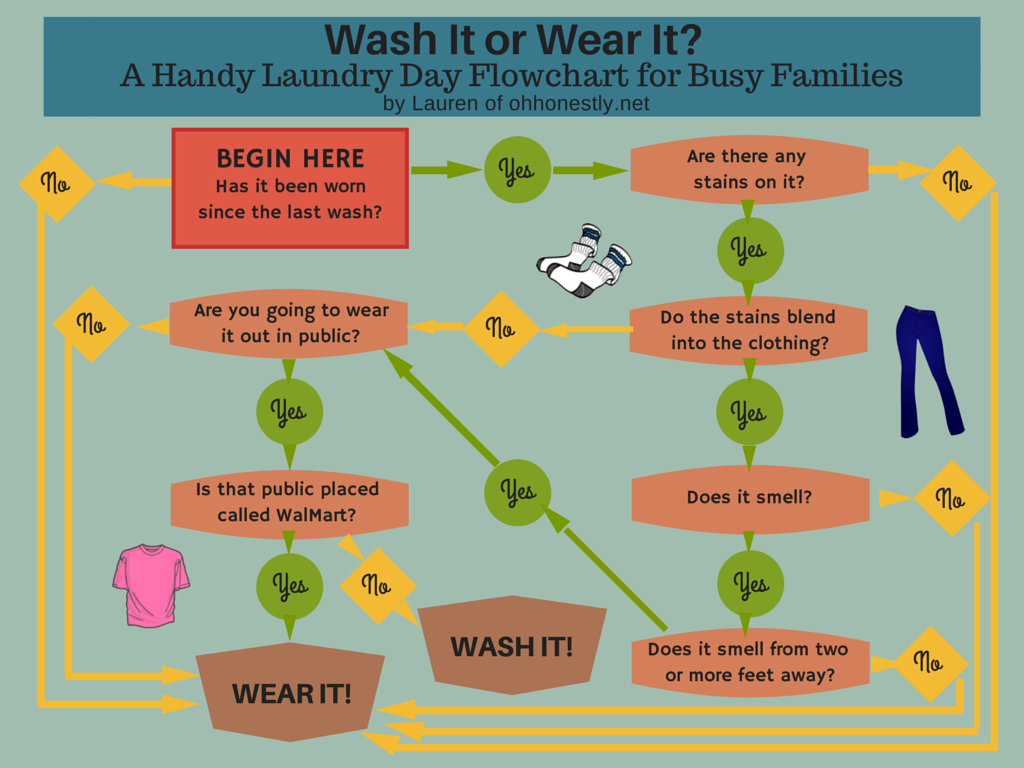 If you now find yourself with tons of free time, use a few of those precious minutes to share this with your friends. They need free time too!
[Tweet "Cut WAY back on laundry with this handy flowchart from @Oh_Honestly_LC"]