If you're a boy mom, you've probably dealt with your fair share of grossness. Boys just have a different sense of cleanliness than girls and they're not afraid to admit it.
One area in which my sons and I don't see eye to eye is regarding the issue of hand washing after bathroom usage. Ever since the potty training days, I have drilled it into their little heads that we wash our hands after we go to the bathroom. Every time. Toilet. Sink. Toilet, sink. Toiletsink. These two things go together, always and forever. Unfortunately, the boys still haven't gotten the message.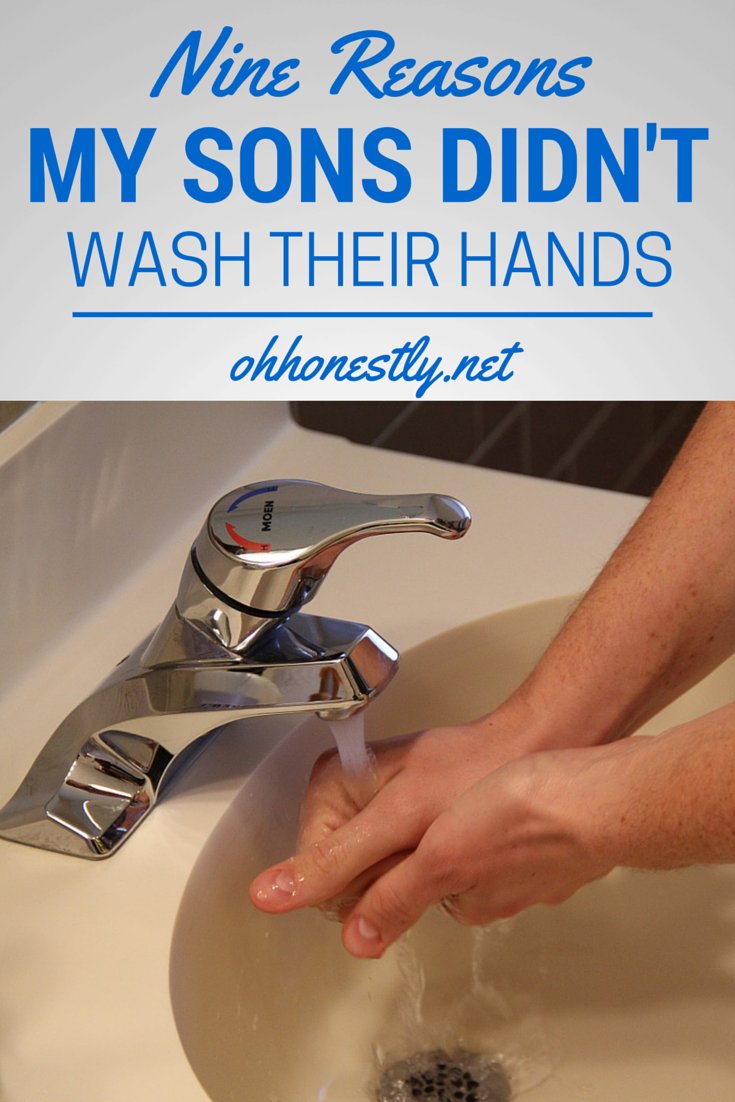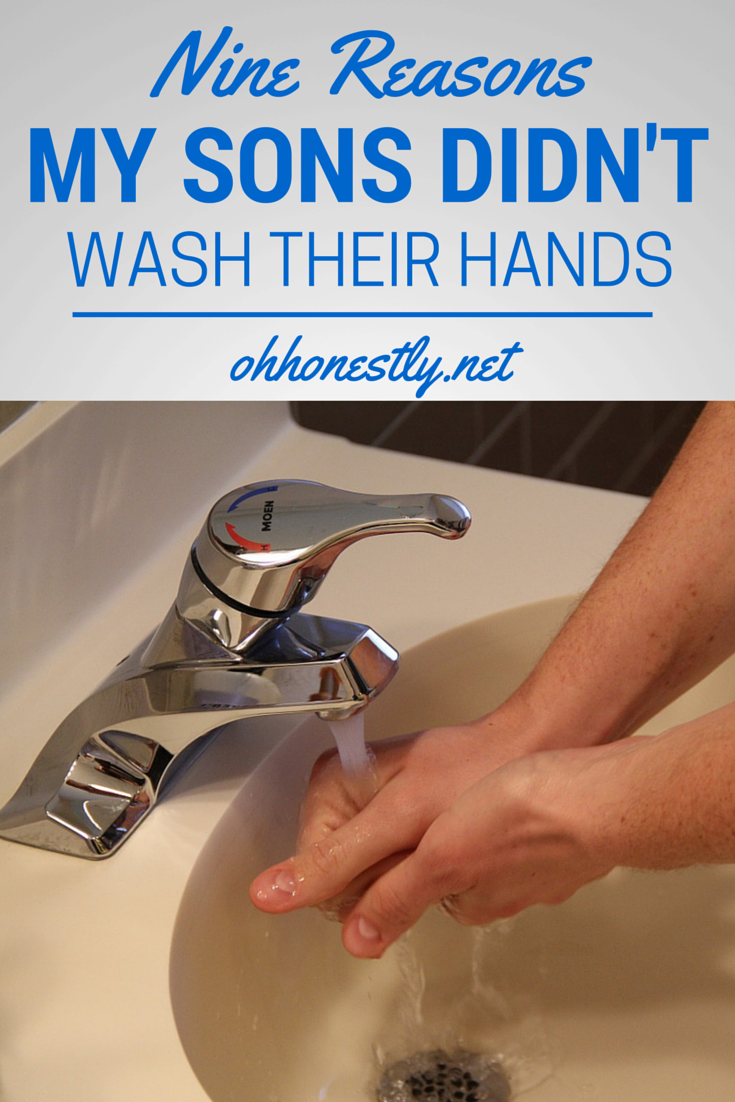 Nine Reasons My Sons Didn't Wash Their Hands
Here are nine (I know there are more that I've missed) reasons my sons say they didn't wash their hands. They think each of them is an ironclad excuse. I don't go for any of them.
1. "I don't waaaaant to."
Said with a whine and just the slightest hint of accusation that I am the meanest mom alive for suggesting it.
2. "I did."
Said with shifty eyes and dry as bones hands hidden behind their backs.
3. "I didn't touch anything."
Well, at least that explains why there's pee all over the floor.
4. "I'll miss some of the show."
Possibly the most valid reason in the lot.
5. "They don't look dirty."
Let's just assume they are. Always.
6. "I didn't poop."
There's too much wrong with this one to even go there.
7. "Oh. I forgot."
Said like the guiltiest person who ever 'forgot' something in his entire life.
8. "I. Don't. Like. When. You. REMIND ME!!!"
Then by all means, I'll shut up and you go to it!
9. "You didn't tell me to."
Wait, I'm confused. If I remind you, it's my fault, but if I don't remind you, it's also my fault? Oh yeah, I 'forgot'. I'm a mom. Everything is my fault.
So there you have it. Nine wonderfully creative excuses for not washing hands. Maybe my next post can be Nine Reasons Why My Sons Eat Supper With Their Fingers.
Moms of boys, I'm not alone, right? What are the excuses your boys give?