Kristen and I are so excited to be starting an awesome round of giveaways for our amazing #ONENEWFOOD-ers (that's you!). Make sure you check out the info below to see what you can win and how to be eligible!
My family went apple picking after church on Sunday. It was the last day for it and we got to use the owners' private orchard. Those trees were loaded and the apples were huge! We came home with three big bags.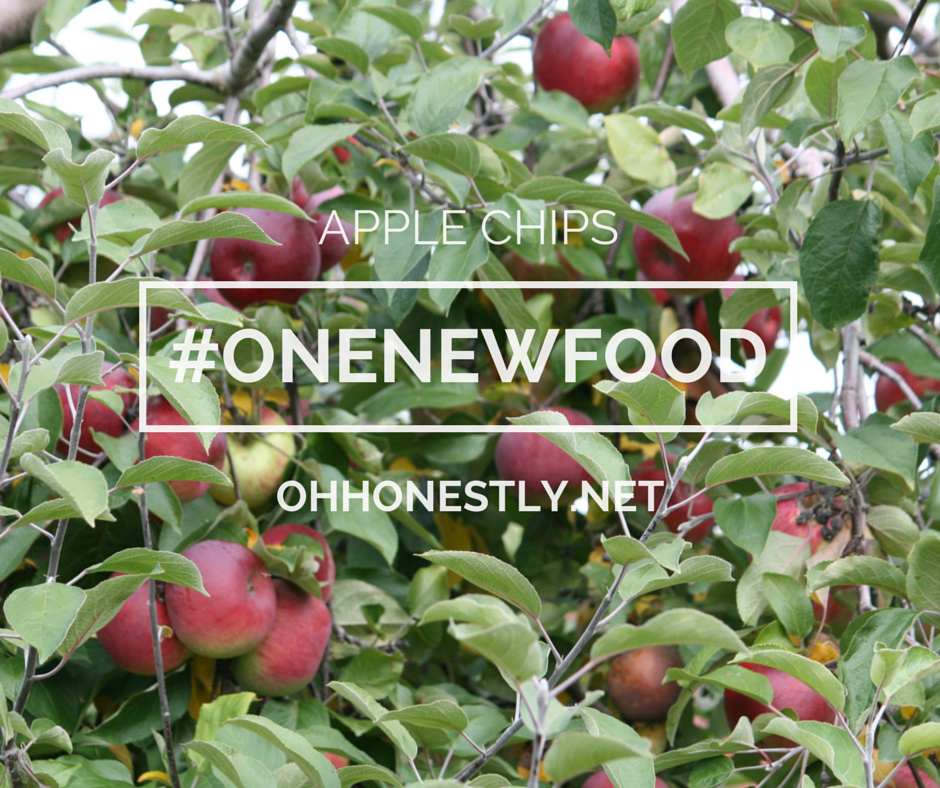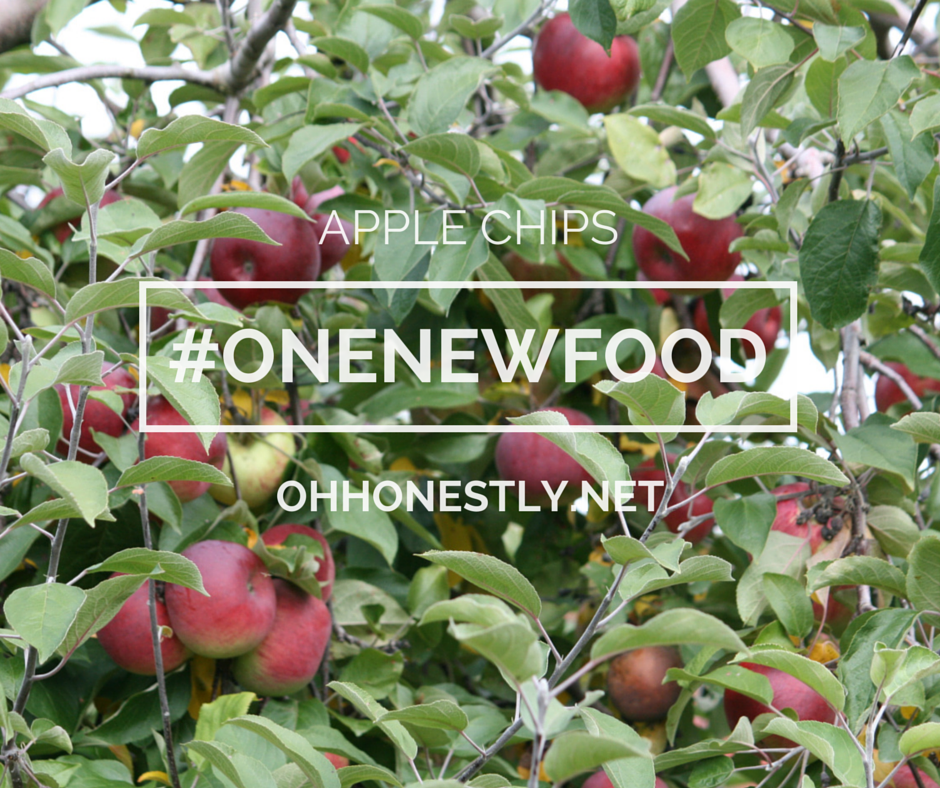 When I posted pictures on Facebook, Kristen suggested I use the apples for our one new food this week. Brilliant! The kids would be happy to try something they picked themselves.
One New Food: Apple Chips
After searching for healthy apple recipes, I settled on one for Maple Cinnamon Apple Chips from Texanerin Baking. Samuel and Annelise helped me make them and I was hopeful that everyone would like them. It was probably not the best bet on my part considering our past #ONENEWFOOD experience with kale chips and fruit leather.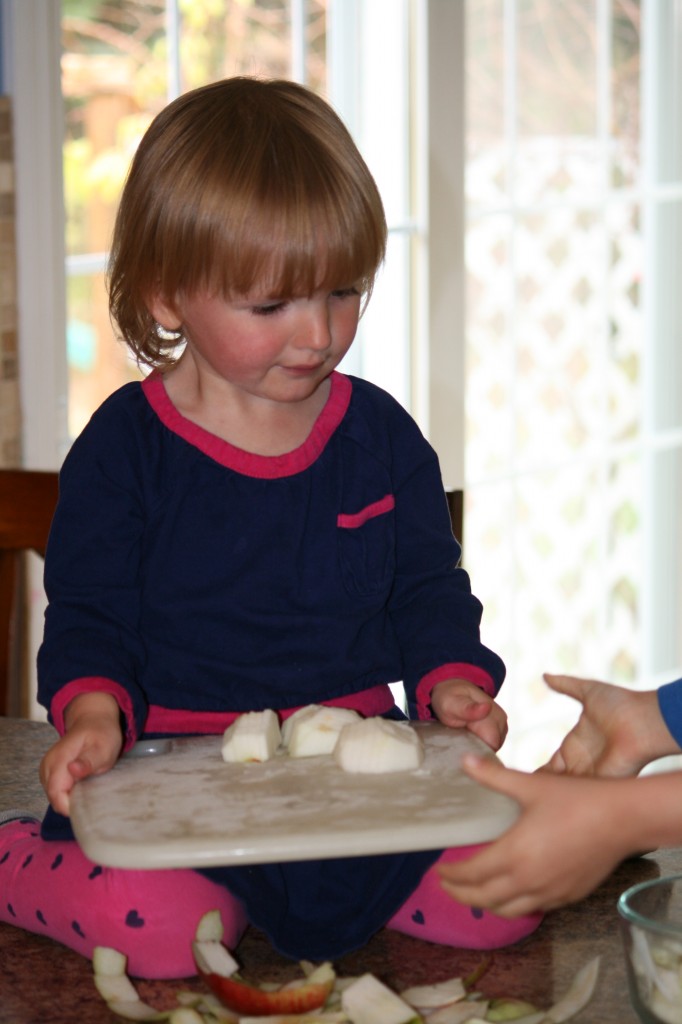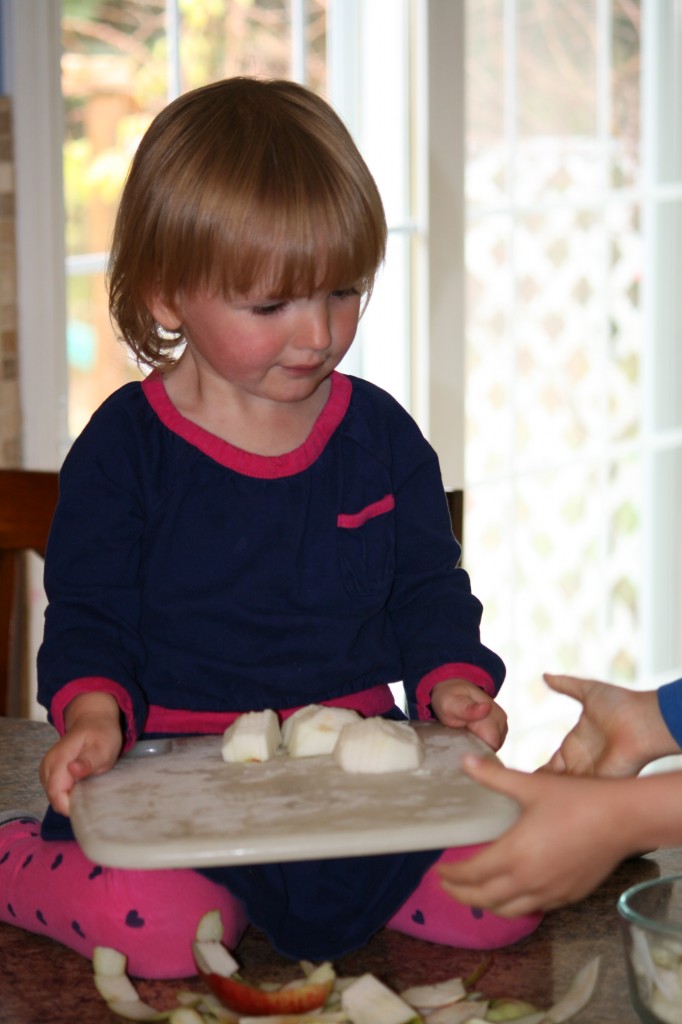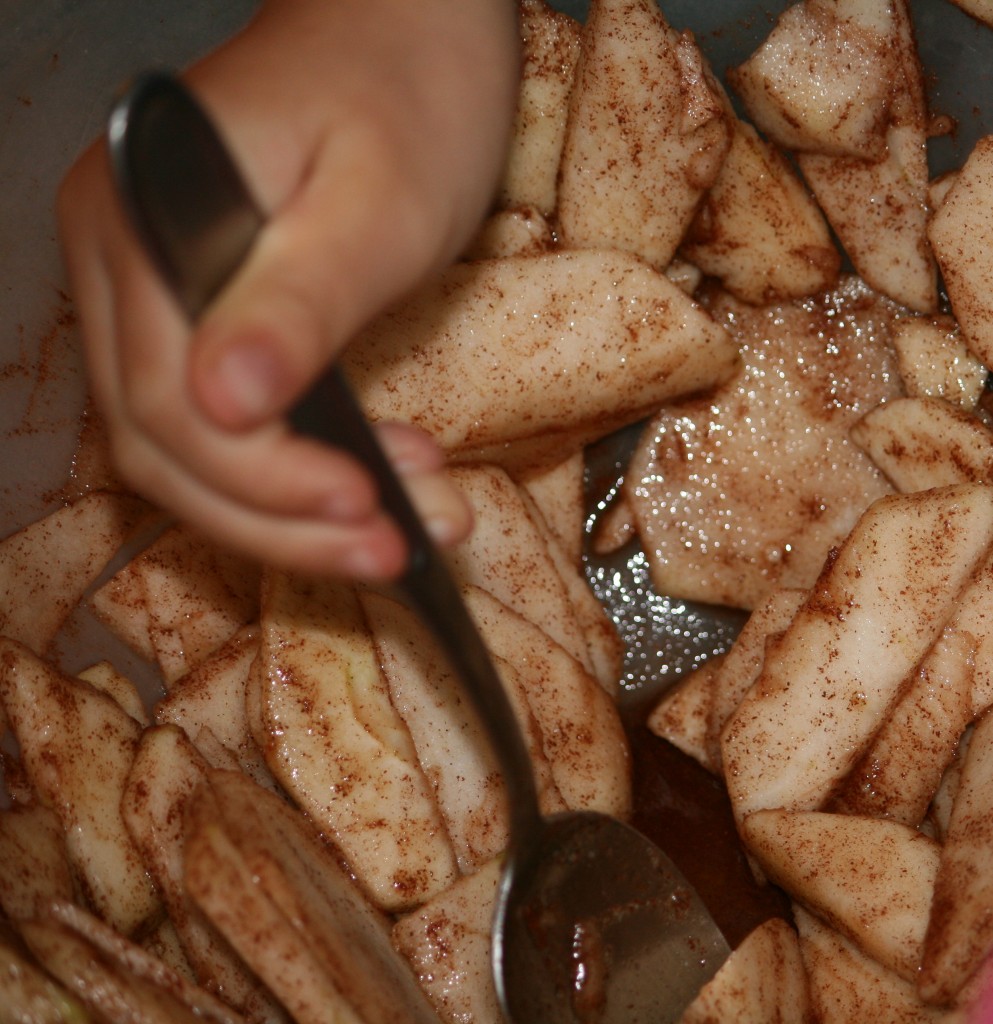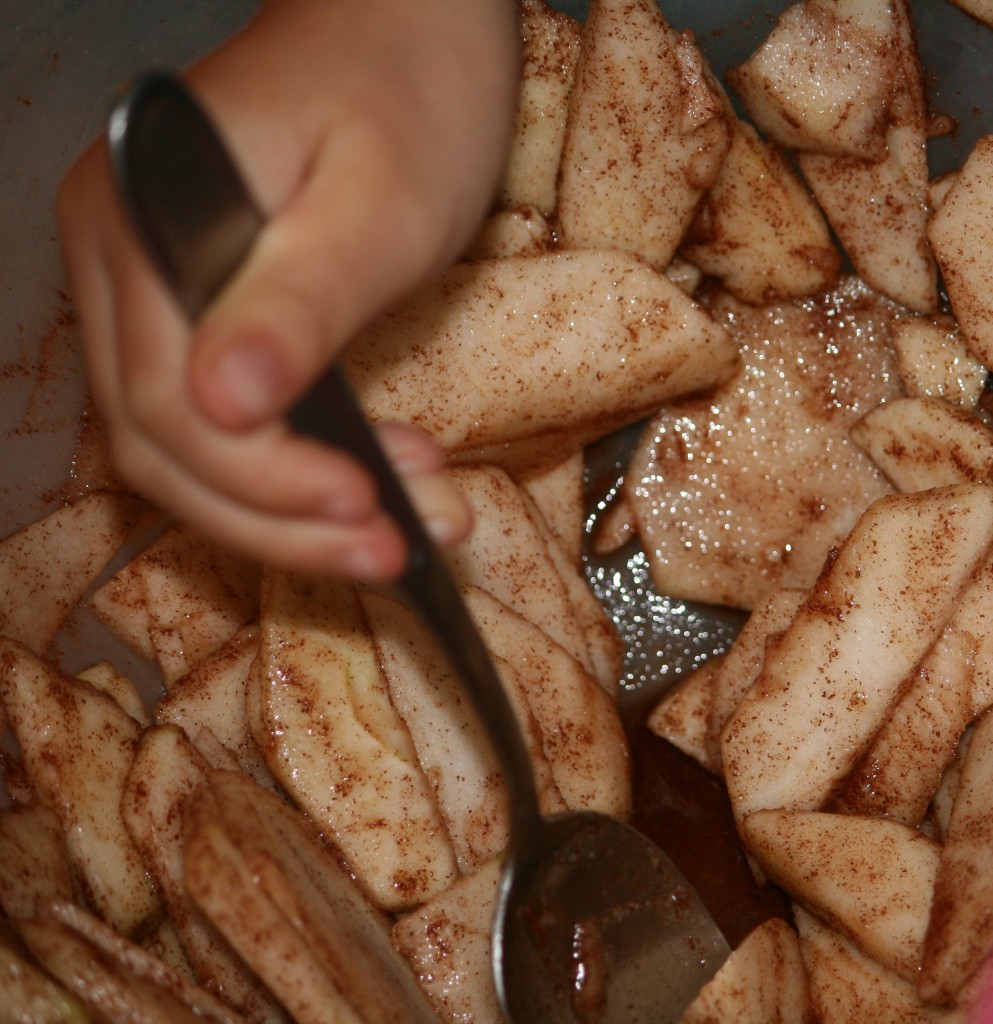 Samuel enjoyed them, but Eli and Annelise were not impressed; too tart. These kids. Sigh. I guess I should be happy that they enjoy eating apples straight from the tree, since that's the healthiest form anyway.
Apple Recipes
If your kids like apples in a variety of ways, try some of these delicious-looking and (at least semi) healthy recipes! And remember, you can always check out my #ONENEWFOOD Pinterest board to find all the recipes I share here and more!
This Week's Feature
Angie sent me this collage with the following caption:
"My #OneNewFood last night was roasted artichoke. This food is so foreign to me that after I bought it I had to youtube how to prepare, cook, and eat it. I found out it's a flower and it's a pain in the booty.
The petals were too difficult for my toddler to eat, but she enjoyed the heart once I scraped the roadkill cat fur off of it (really, the flowery part of it freaked me out cause it looked just like my beloved childhood cat.)
It was okay, but not good enough considering how much of a pain it was and how expensive it was for such a little amount of food. I think I'll stick with jarred marinated artichoke hearts in the future."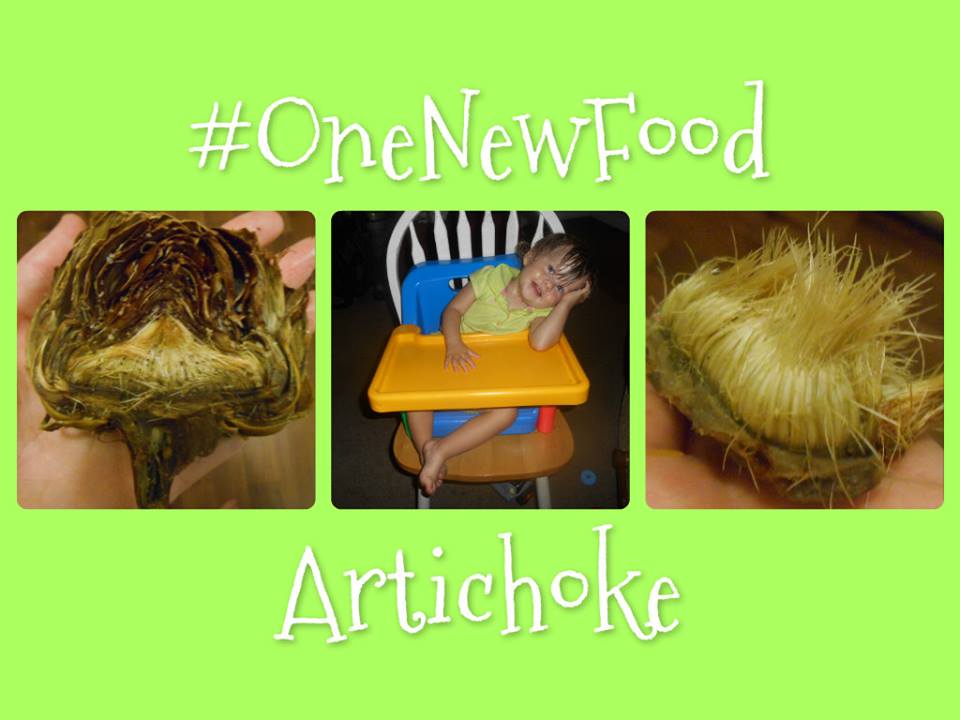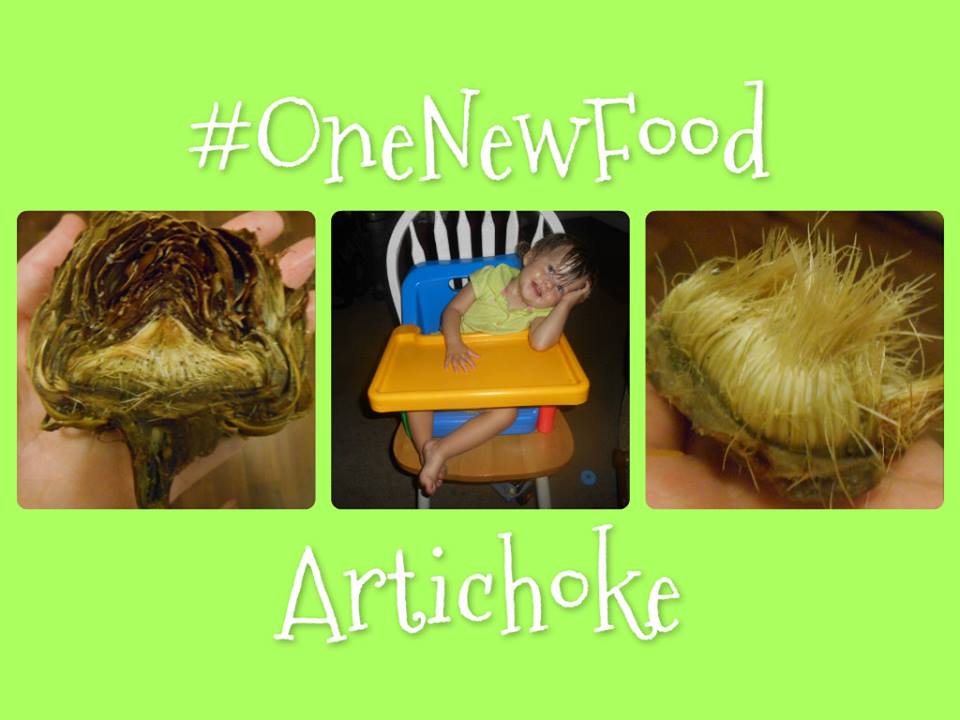 Then she added: "PS: My daughter is not normally that shiny. This is the result of her rubbing melted butter on her head." I've been there too Angie!
Join Us and WIN!!!
I am beyond excited to announce that Kristen and I have teamed up with some amazing companies to offer a prize to one lucky winner each week.
This week Jamie Oliver at Home has donated the Wok Star Set. This set includes the wok, lid, and wooden spatula, and has a retail value of $85! It's perfect for cooking stir fries, which are an easy, fast, and healthy way to offer your kids a variety of veggies, and they're one of my favorite last-minute dinners to make. Besides, who doesn't want to be a wok star??
Need a stir fry recipe? Try this Beef and Broccoli Stir Fry from the Jamie Oliver website, and if you're a little unsure about making stir fry, check out the video below for some tips from Jamie. (You may notice that the wok he uses is different from the one you could win. When the video was shot, he hadn't designed this one yet.)
Okay, I know you want to know how to win. Please follow these directions carefully. If you don't, you may not be eligible, and that would stink!
How to Enter:
Take a picture of yourself or your child(ren) trying one new food.
Post the picture PUBLICLY on Facebook, Twitter, or Instagram with these two hashtags: #ONENEWFOOD and #winJOAH
(If you don't make the picture public, we won't see it and you won't be entered to win). Tagging us is helpful too!
Make sure you post your picture by Thursday, October 30th at 7 pm EST. We need time to compile the entries and choose a random winner.
Tell your friends!
And while you're waiting for the winner to be announced next week, you should take a look at the other Jamie Oliver at Home items on their website. They're both functional and beautiful, and you'll probably want them all (I suggest having a Jamie Oliver at Home party to save yourself some money 😉 ).
Good luck to everyone who enters!
[Tweet "If you've been waiting to join us, your wait is over. The time is now. #ONENEWFOOD #winJOAH"]