I'll be honest, sometimes trying to figure out a new food for the kids to eat each week gets tiring. Some weeks I feel like I haven't put enough effort into it; other weeks I feel like I've put too much effort into it considering the return if they don't end up liking it (remember the fish??).
On the whole though, it has been incredibly gratifying to see the kids trying so many new things without a word of complaint. And I love that we've made some permanent changes to our diet, like using whole wheat flour and not buying instant oatmeal.
Anyway, this week I hadn't come up with a new food to try until my mom told me she was going to make pot roast, which the kids have had before, when we went to their house on Sunday. She was also making turnip, which they haven't had before. One new food that I didn't have to make myself? Perfect!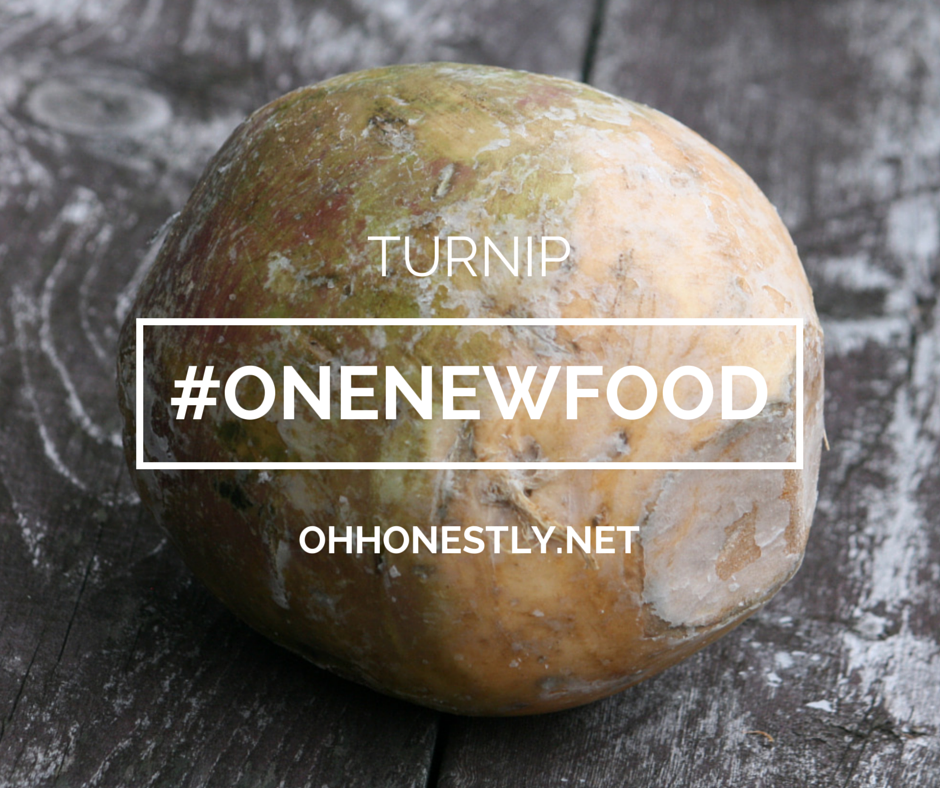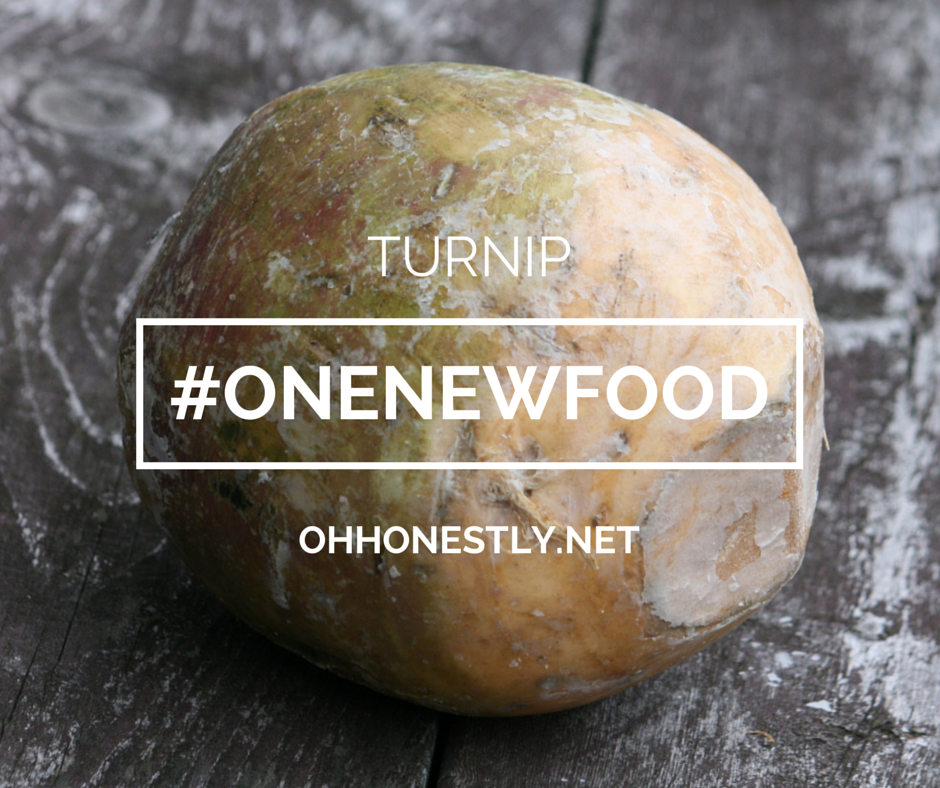 One New Food: Turnip
Typically when my mom makes turnip, she mashes it up with carrots and some butter, but Samuel can't have butter and we weren't sure what the kids would think about mashed carrots (yes, they're that picky), so she left them in chunks. The kids tried them right away and were pleasantly surprised. The texture and taste were similar enough to carrots that they were a hit.
In fact, we're having turnip again tonight in a beef stew I already have cooking in the oven. Yum!
And the winner is…
Okay, I know you're all wondering who won the Wok Star Set from Jamie Oliver at Home.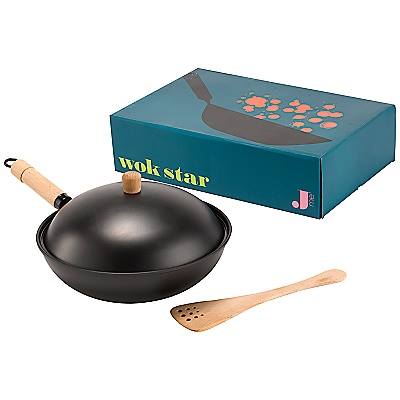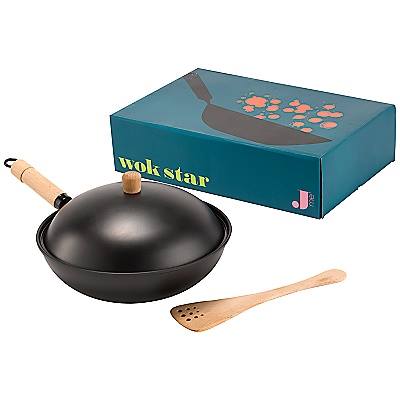 Congratulations to Dawn S. whose one new food was gluten-free cake. Wow, gluten-free never looked so good!
My first time trying gluten free cake! So good! #onenewfood #winjoah pic.twitter.com/sGZL5uYhXG

— Dawn S (@dsickles87) October 30, 2014
A HUGE thank you to Jamie Oliver at Home for donating the amazing prize! If you're interested in any of the Jamie Oliver products, check out their website and look into booking a party or earning some extra cash by becoming a consultant. It's the perfect time to join their team as they look to expand across the US!
Will you join us?
Kristen and I get so excited every time we see someone posting on Facebook, Twitter, or Instagram with the #ONENEWFOOD they've tried. And with great prizes to win, why wouldn't you join us? Decide what you're going to try and then come back next week to find out about our next great #ONENEWFOOD prize. You won't want to miss it!