Before I get into our one new food of the week, I want to take a moment to recognize Jennifer Tyler Lee. Kristen and I were introduced to her and her 52 New Foods Challenge this week and were surprised when we saw how similar it is to what we've been doing. She has a book coming out that's packed with recipes and activities to get your kids to eat new and healthy foods. If I have learned one thing in the blogging world, it's that the saying is true "There's nothing new under the sun". Even so, Kristen and I both feel strongly that when we discover that someone else has already done something similar to what we're doing, we want to recognize them. So go check out Jennifer and her awesome work! It's wonderful to know that so many families are making healthy food choices. Now on to our #ONENEWFOOD!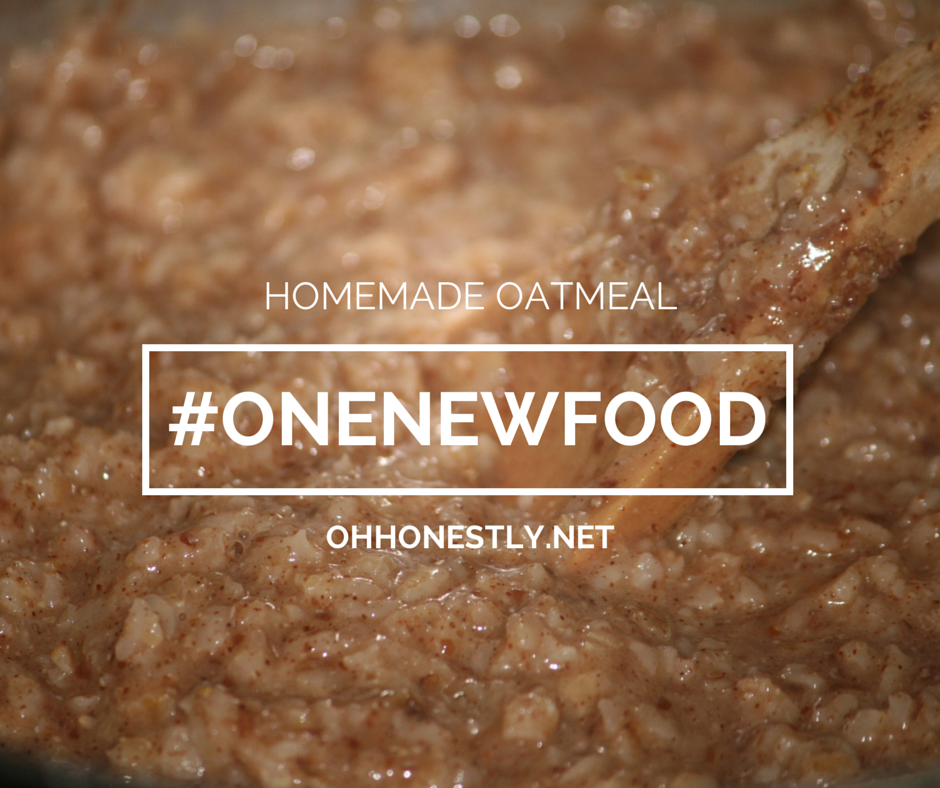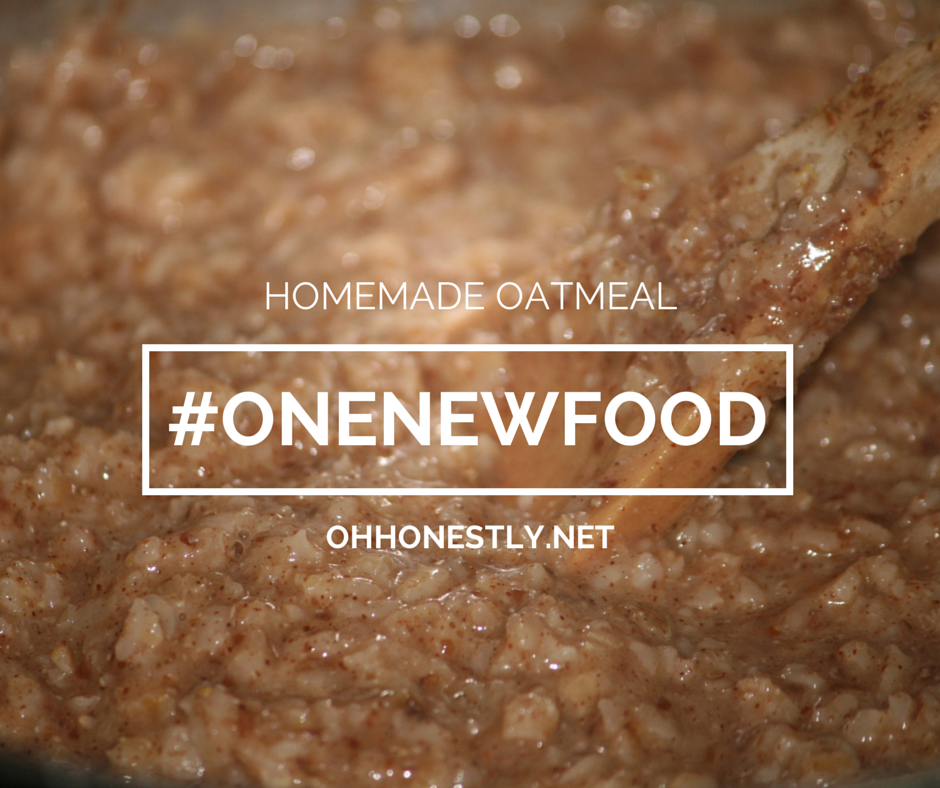 #ONENEWFOOD: Homemade Oatmeal
I admit it. I feed my kids instant oatmeal. Eli won't touch the stuff, but Samuel and Annelise love it. I love the ease, but usually feel bad knowing they're starting their day off with a whole bunch of sugar.
Thankfully, Samuel has been after me for the past couple of weeks to make homemade oatmeal. He loves to 'create' in the kitchen, but usually his creations are inedible. Or if they are edible, they're not anything you'd want to eat (we're talking combos like a few apple slices, a squirt of chocolate sauce, a couple of sprinkles of salt, and a dash of Worcestershire. Mmmm, mmm!)
Finally this week I told him we'd do it. I checked Allrecipes.com (LOVE that website) and found this recipe. As soon as I saw that it had flaxseed, I was sold. We didn't have blueberries like the recipe called for, so we just left those out. Samuel had fun helping me add the ingredients and I was hopeful that it would be a hit.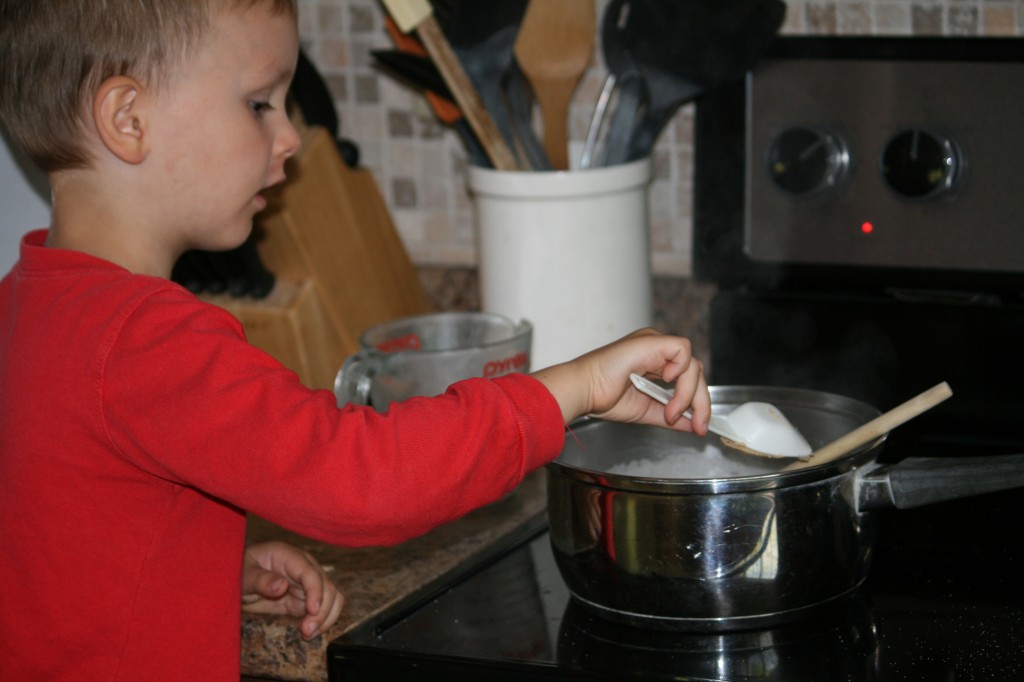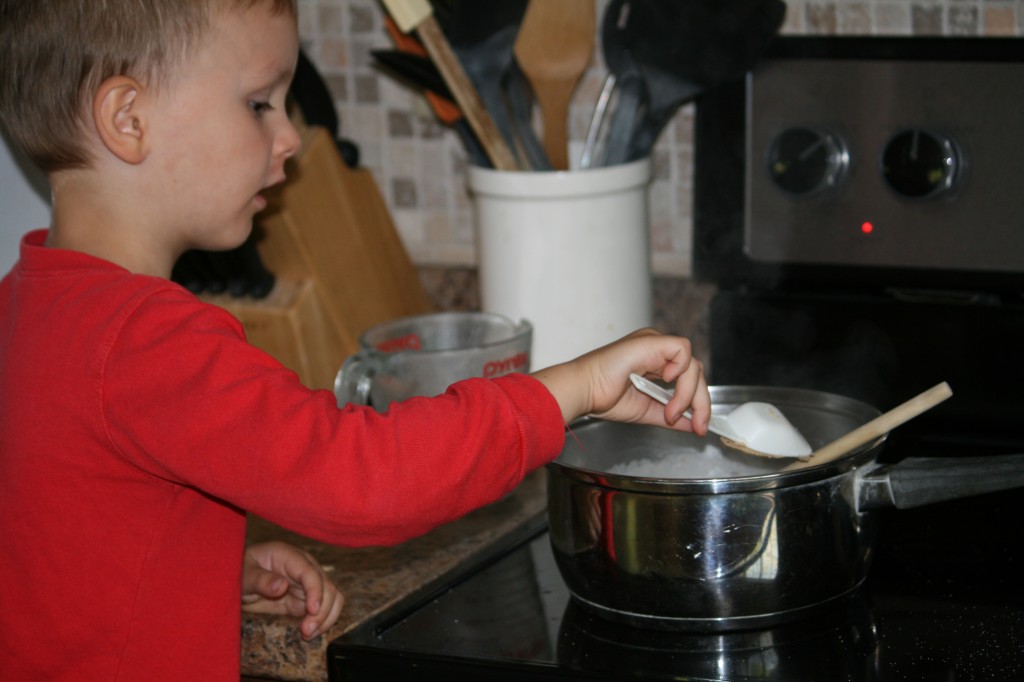 Results were mixed. I knew it would be a miracle if Eli liked it. He's sensitive to textures (don't even try to give him mashed potatoes!), but I was proud of how readily he ate his two bites. There wasn't any arguing and only a moment of stalling before he got it over with. It's encouraging to know that #ONENEWFOOD has become a routine part of our lives.
Samuel ate some of the oatmeal, but soon decided it was just 'meh'.
Annelise put it to her lips, said, "I no like it," and ran off to play. I had had it. This was dinnertime (yes, oatmeal for dinner… it was Sunday and I rarely cook meals on the weekends) and so far that day she had eaten some dry Cheerios, a banana, and some french fries. I wish I could tell you I'm joking, but I'm not. In my defense, this was an especially bad eating day! She asked for different foods a couple of times (even healthy things, like an apple), but I refused and told her she would get nothing until she ate some oatmeal. Finally she tried it and guess what? She didn't mind it. She ate at least half a dozen bites, which for her is huge.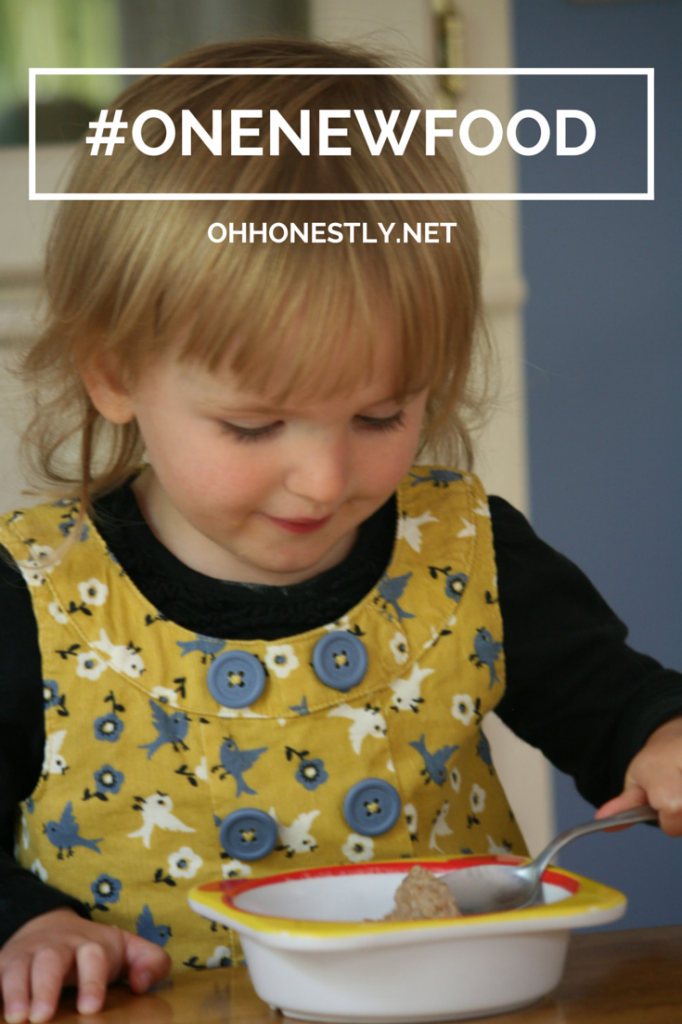 So I'd call the Oatmeal Experiment a success. They didn't fall head over heels for it, but let's face it, when you're used to the sweet instant variety, the homemade stuff is going to take some getting used to. From now on, I won't buy instant and I'll play around with recipes until I find a winner.
Here are a few I plan to try:
The Gracious Pantry has done her very own round-up of clean eating oatmeal recipes and boy, do they look good!
I'm intrigued by this refrigerator oatmeal recipe from Happy Go Lucky, but will probably have to skip it because of the yogurt (Samuel has a dairy allergy). You should try it and tell me how it is though!
A Beautiful Mess suggests experimenting with your favorite flavors and gives instructions on how to make their favorites: pumpkin spice and coffee cake… YUM!
This week I'm featuring:
Traci of Wellness Journey who's Ezekiel bread with organic butter was a hit.
Be sure to take some pictures of your child trying something new and use the hashtag #ONENEWFOOD. You may find yourself featured next week!