Kristen and I are so excited by the response we got last week regarding #ONENEWFOOD. A lot of you expressed interest in joining us and we say "The more the merrier!" Why? Because:
Everyone who does this is making a commitment to their family's health and that is AWESOME!
The more people who do it, the easier it will be to stay accountable and stick with it.
The more people who do it, the more we can encourage and help each other.
So if you've been on the fence, give it a try with us! We'll cheer you and your kiddos on every step of the way!
Our #ONENEWFOOD of the Week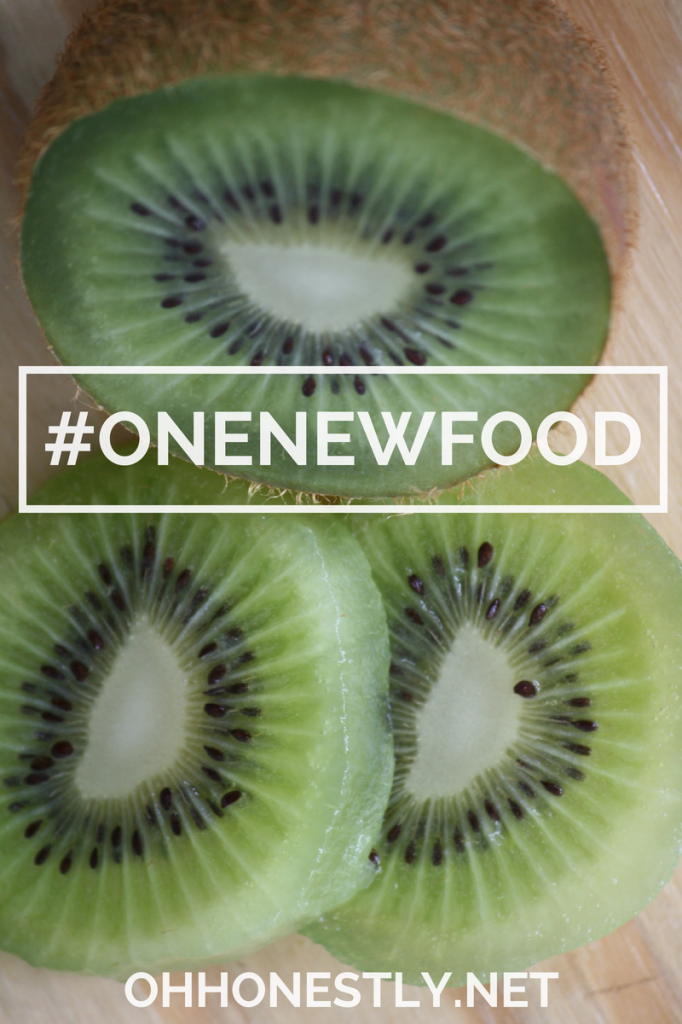 This week our new food was kiwi. The boys have tried kiwi before, but Annelise grabbed one at the grocery store and I wasn't going to discourage her from choosing fruit.
When the time came for them to eat their two bites, their responses were as varied as they were funny (and frustrating). Samuel tried a bite, made the face you see in the picture, and then ate his second bite with no fuss, even though he didn't like it.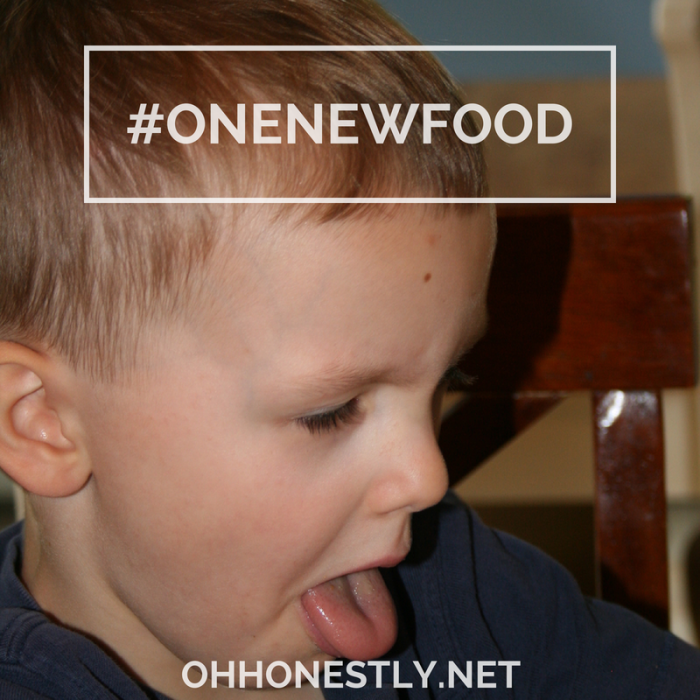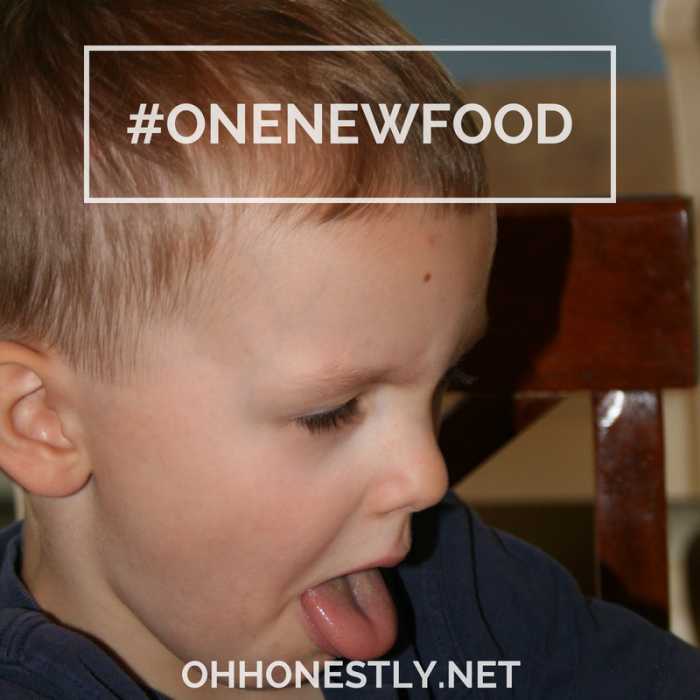 Eli tried a bite, said he liked it (though you'd never know it from his face), ate his second bite, and then said again that he liked it, but he didn't want any more.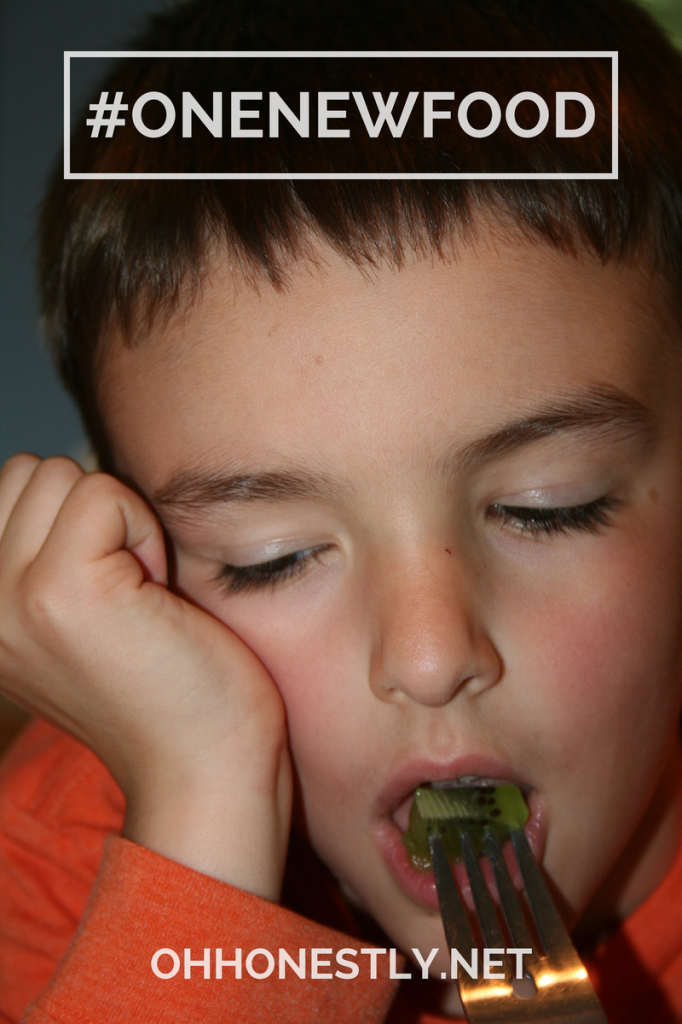 Annelise wouldn't go near it, so first I got her to touch it. Then I tried to get her to lick it. She was reluctant. I told her to lick her fingers. She was reluctant. I told her she had to try it before she could have lunch. She was, you guessed it, reluctant. I held her and tried to give it to her. She threw her head back and screeched. I saw this as an opportunity to put it to her lips. It kind of smeared across her mouth and down her chin. She didn't hate it, but she wiped off the excess and refused to try more. I decided that was good enough for a first try and let her eat lunch in peace, praising her for the effort. We'll see what next week brings.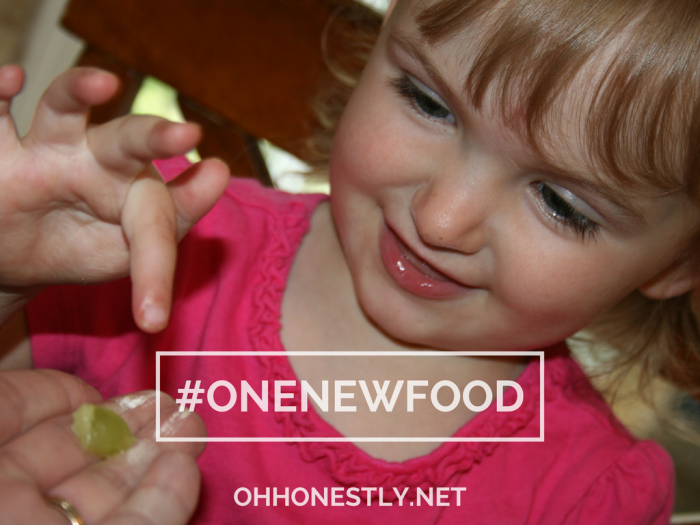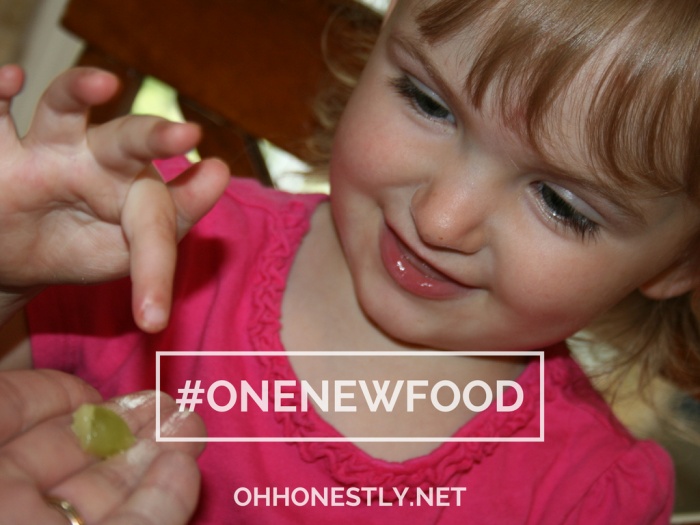 Those of you who started this week, how did it go for you? If you're a blogger who has written about your experience, share your post in the linkup below. If you're not a blogger, share your experience (and pictures!) either in the comments below or on one of our social media pages. We can't wait to hear your stories!!
My favorite photo this week was…
Kale chips from PrettyWellness.com. Her son can't get enough of them! I'm shocked, especially since she's not the only one who tells me her kids love kale chips. We'll definitely have to try them!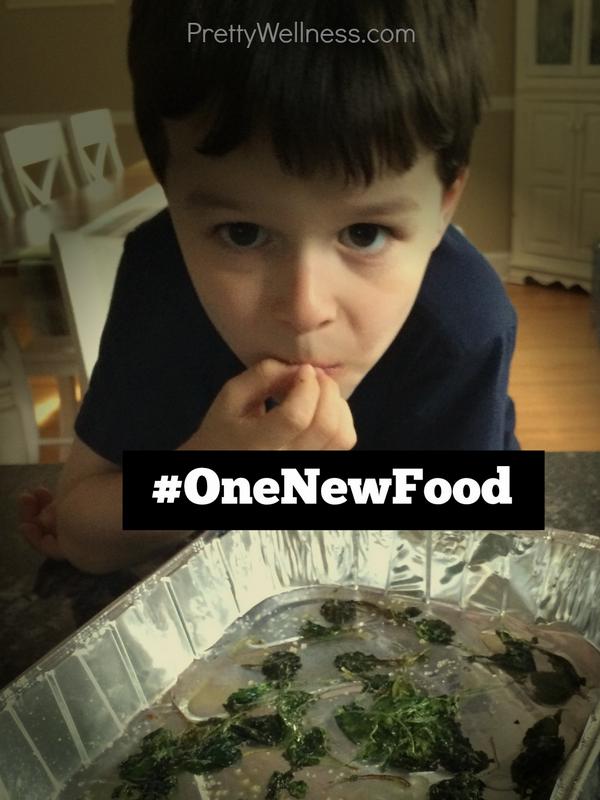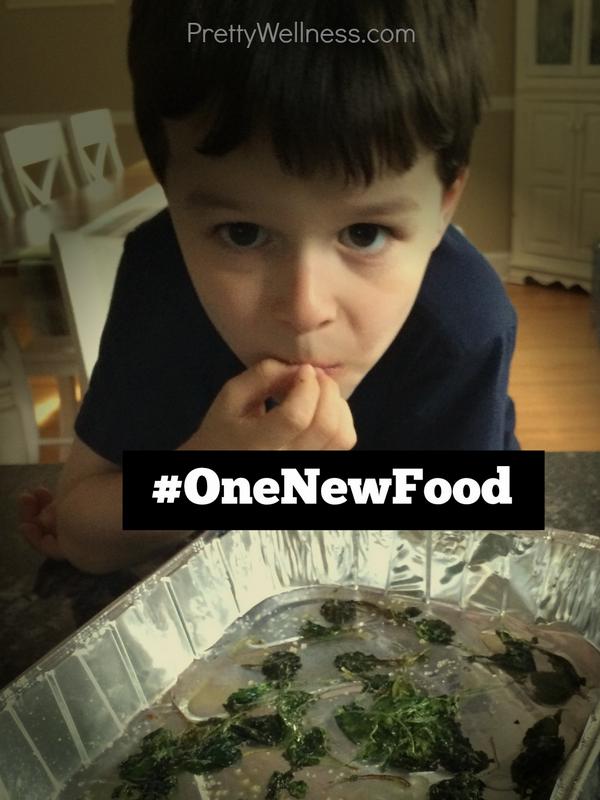 [inlinkz_linkup id=434894 mode=1]