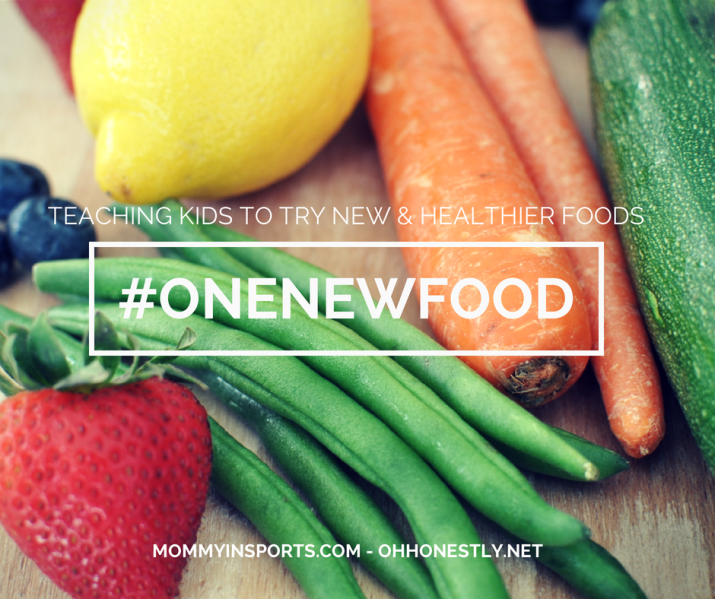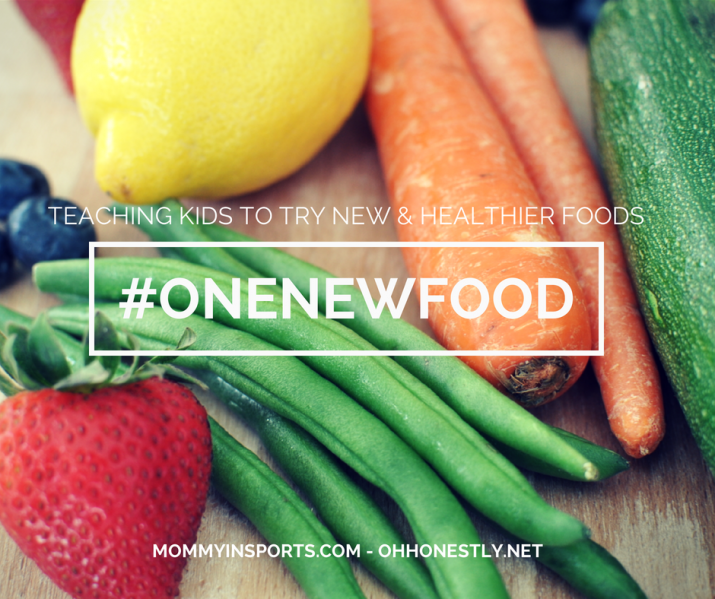 You've heard me sing my Picky Eater Blues before, but in case you forgot the lyrics, here's the chorus:
My kids don't want to eat anything except pizza, nuggets, pasta, and fruit (hey, it's not all bad!).
In fact, nine times out of ten, Annelise will not eat one bite of dinner. I put it in front of her and we (usually) make her sit with us during our meal, but it's always a fight. (And before you start throwing advice at me: Yes, I know I shouldn't give her snacks too close to suppertime, and no, I don't give in and let her eat something else later).
Eli isn't much better, but since he used to have a more expansive palate (and because he's older), we can usually get him to eat at least some of what's on his plate, even if he claims he doesn't like it. Even so, it's usually a fight with him too. (Thankfully, God also gave us Samuel who might complain every once in a while, but then proceeds to clear his plate in five minutes flat.)
With all this in mind, when my friend and fellow blogger Kristen, from Mommy in Sports, came to me suggesting we team up for a project called #ONENEWFOOD, I immediately jumped on board.
The gist is this: We introduce one new food to our kids each week and insist that they try (chew and swallow) two bites. Then we blog about it. Easy peasy, right?
I've actually tried to do something like this before, but as I told you in my latest Keeping It Real Challenge update, I'm not great with follow-through. Teaming up with Kristen will be the motivation I need to keep going!
This isn't just about getting our picky eaters to try new foods. A large part of our motivation is to teach our kids healthy eating habits. So much of what we consume is processed and full of sugar and all sorts of fake, unnatural ingredients. If we don't teach our children to enjoy real foods now, they won't make healthy choices when they're on their own. And considering the fact that diet-related diseases are the biggest killer in America, it's not something we should be messing around with. (Check out this video. It's long, but worth a watch.)
This isn't to say we're going to give up sweets and only consume foods we grew in our backyard. I'm not talking about putting a big plate of kale in front of my kids and forcing them to eat it. Let's get real, ice cream is my wine. But we do believe that small changes built up over time can make a big impact.  For instance:
Making homemade waffles instead of the ones you find in the freezer section (I actually already do this, so how about…)
Subbing out half the white flour in those waffles for whole wheat
Changing our afternoon snacks from crackers to fruit
Switching to whole wheat pasta
Trying a new veggie at dinner
This week the #ONENEWFOOD change was really super small. Tiny. You could even say infinitesimal. The kids had been given a treat after family pictures and Samuel couldn't have the treat because of his food allergies. So we stopped at a small grocery store and my hubby came out with Annie's Chocolate Chip Bunny Grahams. I know, I know, you're probably laughing at me, but hear me out. All three kids were desperately grabbing at the box like they hadn't eaten in a week. There was no need to tell them that they had to chew and swallow two bites because Hello, chocolate chip grahams!! Sure, they still have plenty of sugar, but they also are made with organic wheat and no artificial ingredients. It's a step. And every step can lead to a bigger and better step.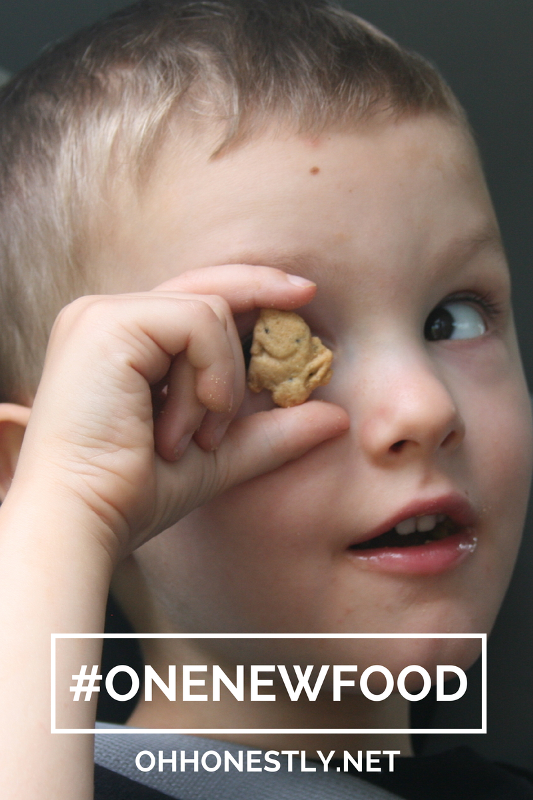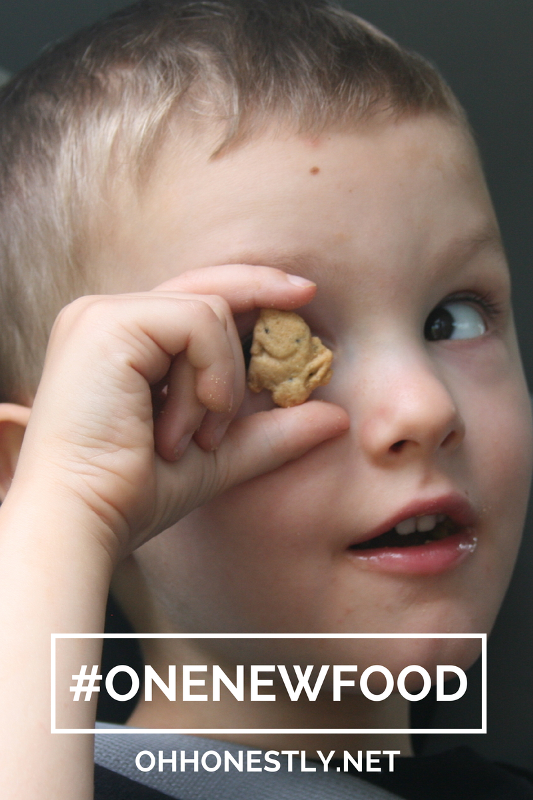 Listen, this next part is important!
We don't want it to stop with our two families. Will you join us? If you're a blogger, great! Blog your experience (we have a link-up in the works, so stay tuned!). If you're not a blogger, great! You can still let us know how it's going on Facebook, Instagram, and Twitter. Show us the pictures of your kids trying a new food (successes and failures; it's all part of the process!), tell us your stories, share your helpful tips. Make sure you tag us and use the hashtag #ONENEWFOOD so we don't miss what you have to share! Each week we'll feature our favorite photo from those of you who've participated.
I'm really excited for this new project and I hope you'll choose to join us! We have nothing to lose and healthy lives to gain! I'd call that a win-win.