You know those thoughts that pop into your head with little to no warning? The ones you think and then wonder why you thought them? Sometimes they have triggers, sometimes they're totally out of the blue. Let's make those thoughts a THING.
Random Thought Thursday
I've decided to dub today (and every Thursday) 'Random Thought Thursday', also known as #RandomThoughtThursday or #RTT. I will share my very own random thoughts on the blog each week and I need your random thoughts for social media. Send me your random thoughts however you see fit (comment here, on Facebook, Twitter, G+, wherever you want!) and I'll share my favorites throughout the day across all social media channels.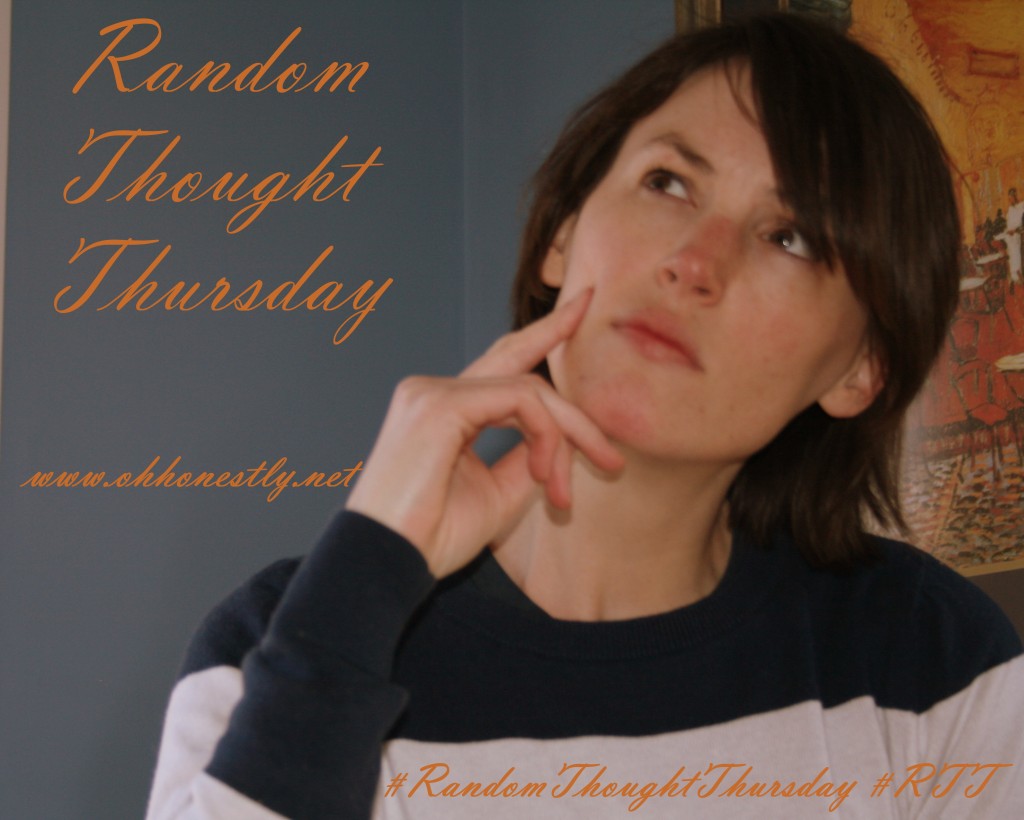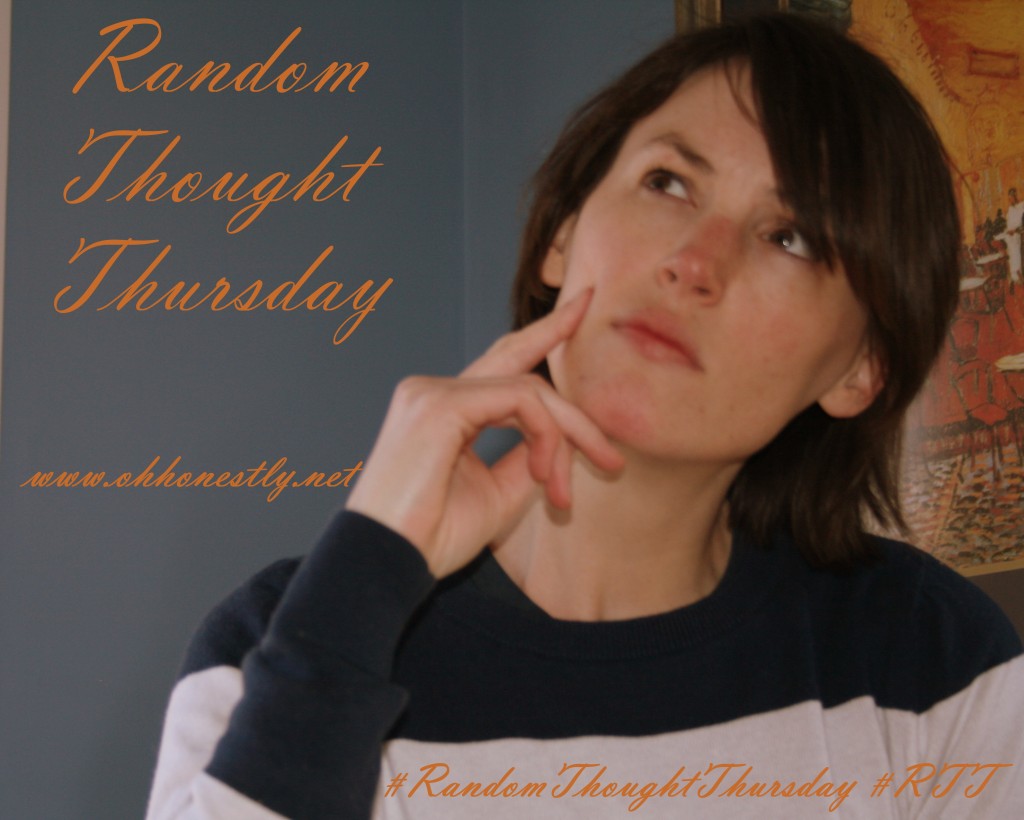 Now without further ado, I present the first edition of Random Thought Thursday:
Remember that time at Blueberry Hill when I saw that old couple wearing matching outfits and I took their picture on the sly? How cute were they??
(As I'm rushing around trying to get all of us out of the house first thing in the morning, which rarely has to happen) I am really spoiled. How do working moms do it?
How do those tiny stick legs hold up that big fat robin?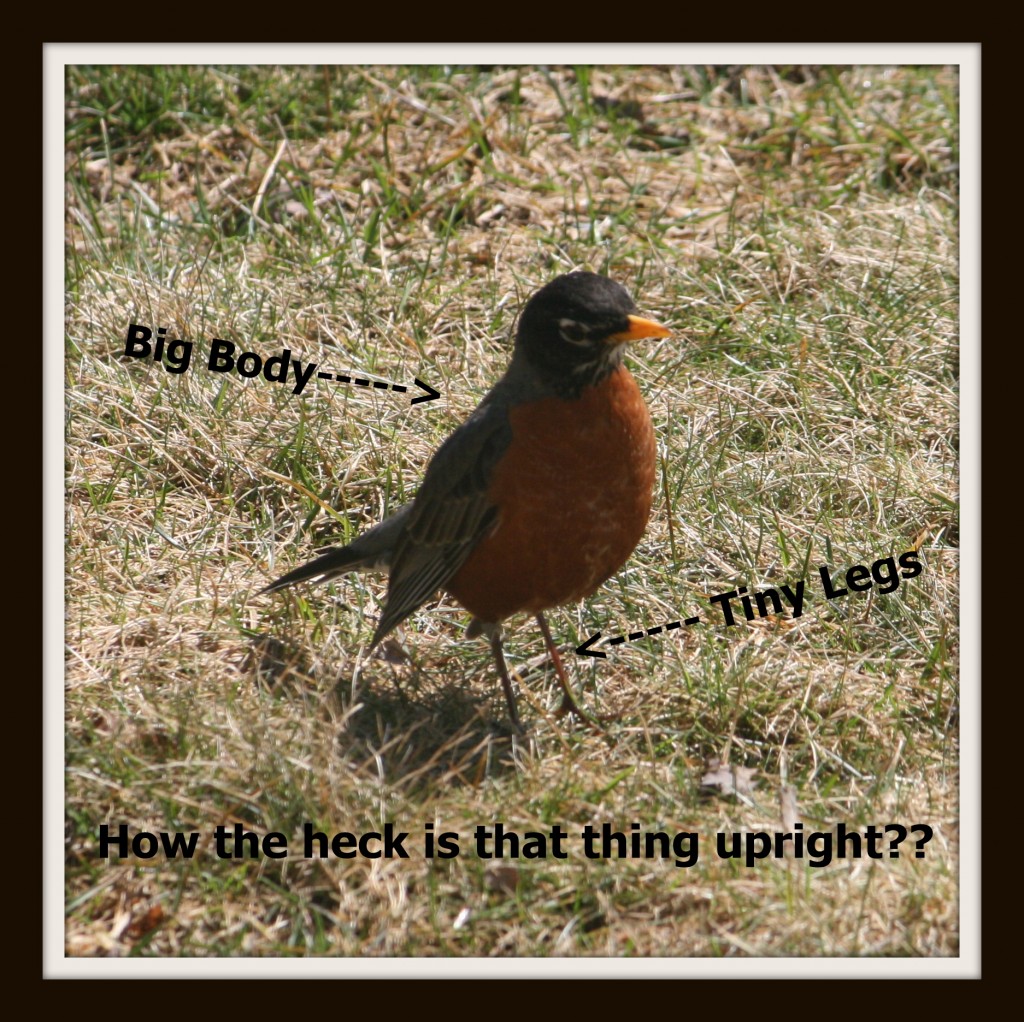 Do smartphones have voice recorders? That would make remembering these random thoughts way easier. Plus it would give me another excuse for why I need a smartphone.
I have the loudest kids in the entire world.
Kids should come with a mute button, especially when I'm on the phone.
I wonder what it would feel like to sit in a tubful of flour.
Alright people, that's enough of mine for this week. Now it's your turn to get those random thought juices flowing and then share share share! And remember to hashtag them! #RandomThoughtThursday #RTT
Disclaimer: It occurred to me after I had this idea that I should see if it's already been done. There are in fact a few random people who write #RandomThoughtThursday posts on Twitter, but I see no organized effort to their endeavors. If I'm wrong and I need to give credit somewhere, please let me know!