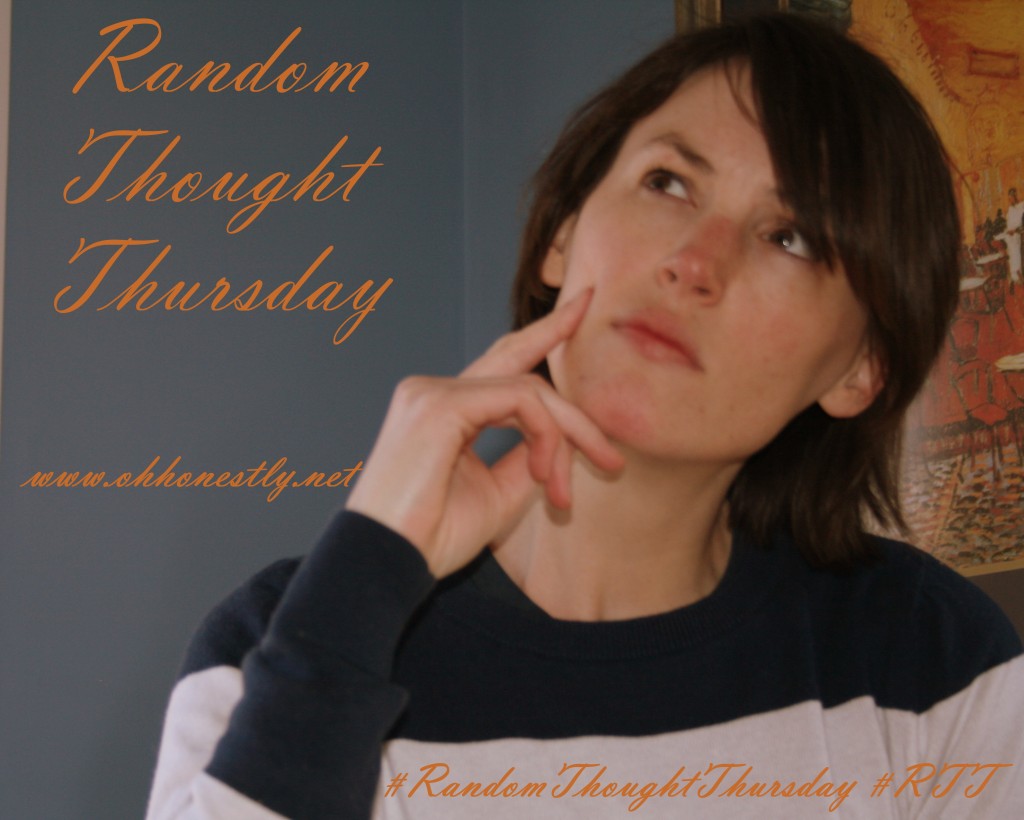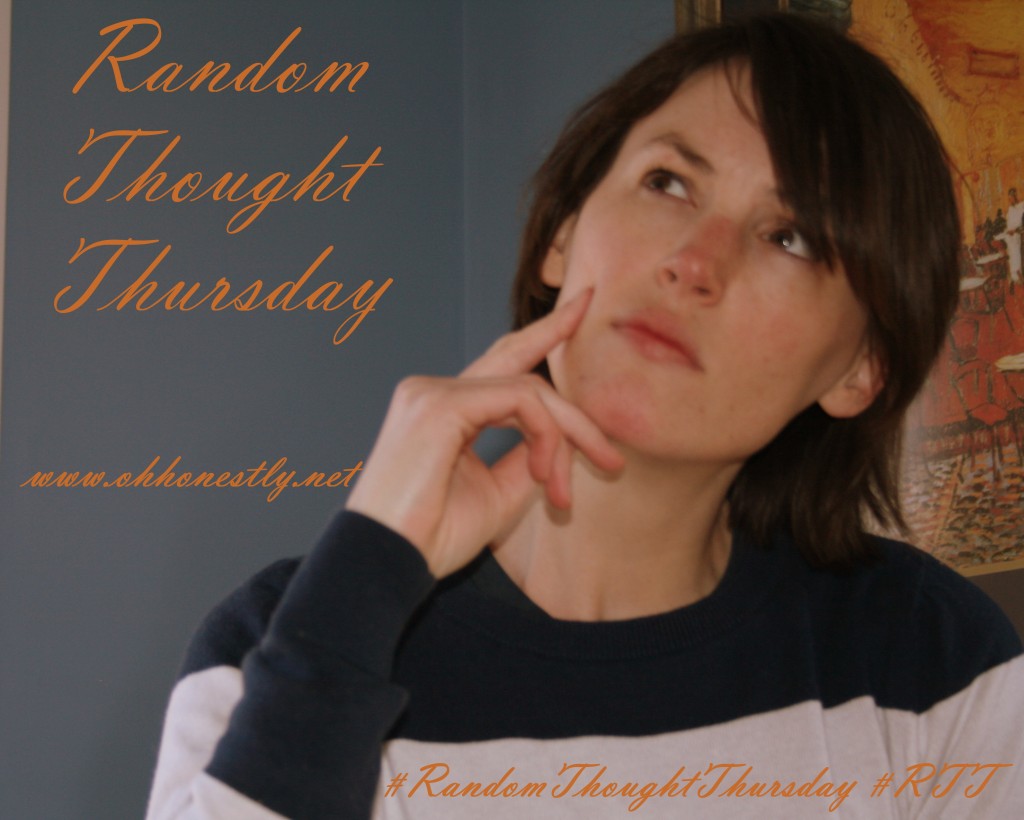 Random Thought Thursday is back!
Here's how it works:
I post my random thoughts here on the blog every Thursday.
You share your random thoughts with me whenever the mood strikes you. Comment here, on Facebook, Twitter, Google +, wherever you can find me!
Every Thursday I'll share my favorites throughout the social media universe. Easy right? Let's play!
My random thoughts for this week:
'Pay through the nose'… where did that expression come from??
Three words. House. Cleaning. Robot.

I'm driving down the road at 55 miles per hour. That car coming towards me is also driving 55 miles per hour. We're about to pass just inches from each other. Keep the wheel steady. Keeeep the wheeeeel steady!!
I use Pantene. Why doesn't my hair look like Giselle's?
When it comes to food, certain words should never be used, like 'supreme' and 'corned'.
Your turn! Share your random thoughts, and don't forget your hashtags! #RandomThoughtThursday #RTT