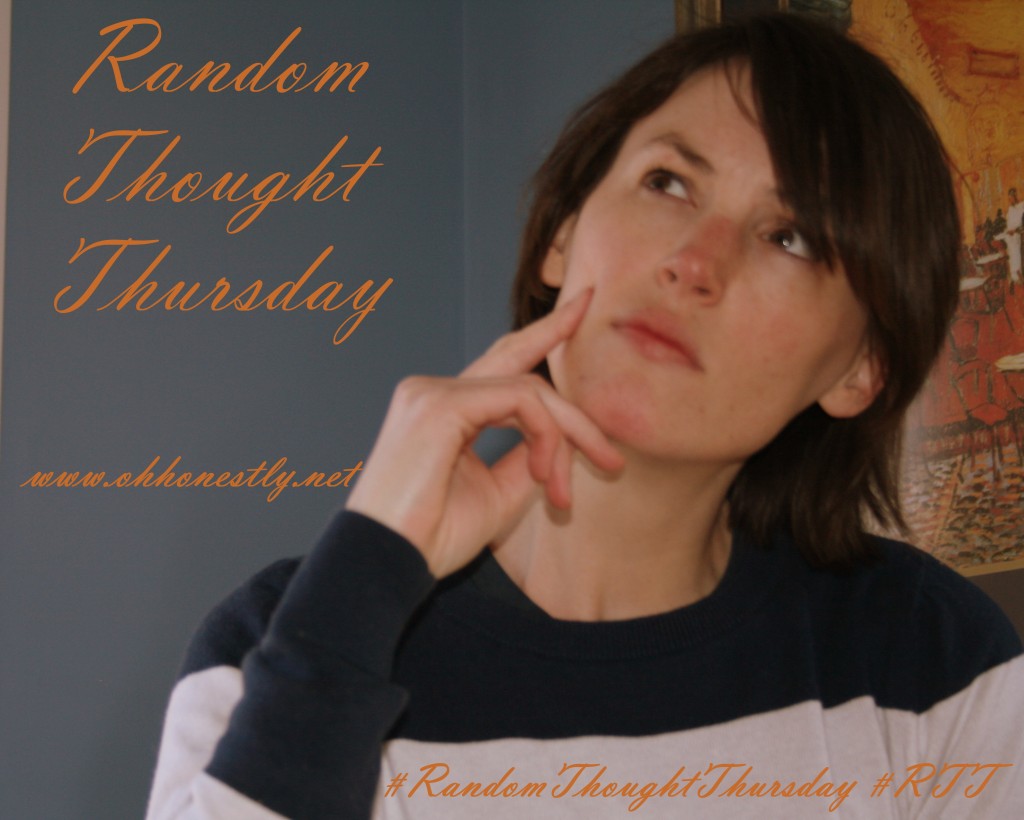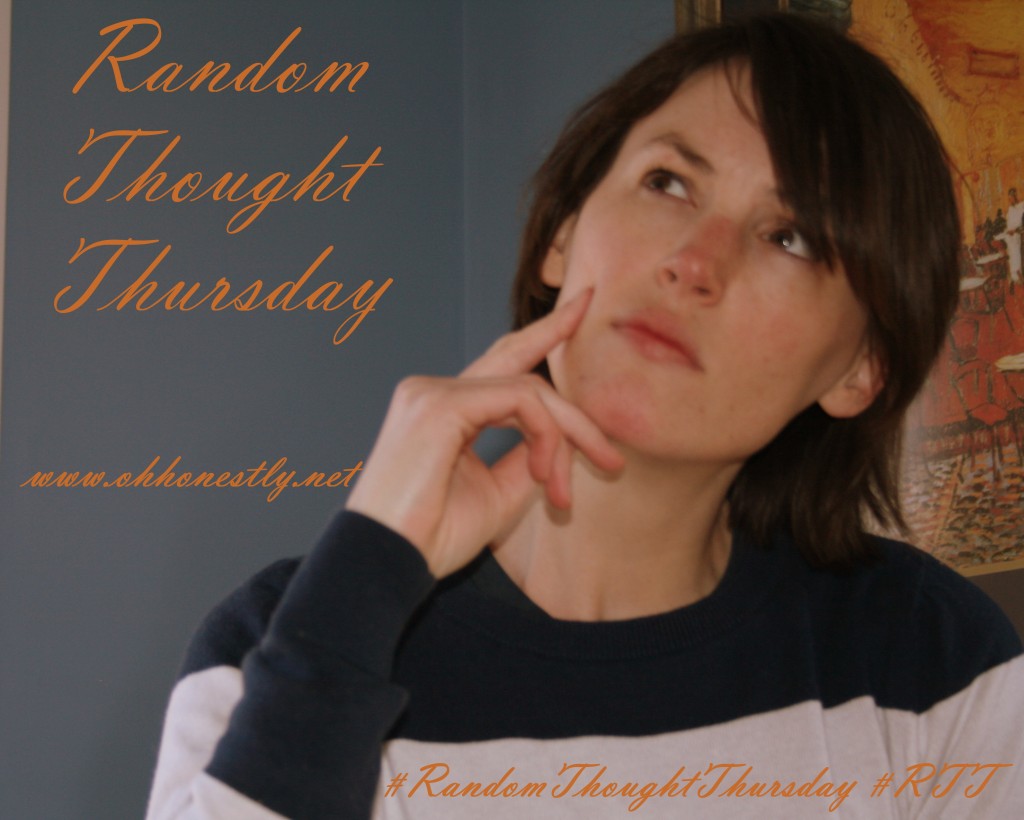 I think I've mentioned this before, but everything reminds me of a song. Everything. Say a word and I will think of a song for it. My sister and I actually made it into a game when we were younger. We'd give the other person a word and they had to think of a song that had that word in it.
Anyway, my point is that a lot of my random thoughts are about music. So today I thought it would be fun to devote my Random Thought Thursday to all my musical musings. However, don't feel obligated to do the same. I really need your random thoughts (about any subject!) so that I can blast them across the social media sphere all day today.
Okay, here we go:
Random Thought Thursday, Musical Edition
(In the car, listening to the radio) The guy singing this song has a really interesting voice. I wonder what he looks like. I picture him small and mousey.
*Unrandom thought: Of course as I wrote this I realized that I had to find out what he looked like, so here's the video. I think he's got a little bit of a mousey thing going on. What do you think? Now I'm wondering what he sounds like when he talks. Good song.
(While sweeping) "So I took off my hat and said, 'Imagine that! UH, me working for you!' "
(In the car, listening to the radio) What the heck is this song even about?? I've listened to it a million times and I'm just realizing that it makes no sense? "If there's a bustle in your hedgerow, don't be alarmed now. It's just a spring clean for the May queen." WHAT?? It probably does mean something. Something really deep that everyone else except for me knows. How did I miss Led Zeppelin deep meaning day in school?
(In the car, listening to the radio) Holy crap! This song is awful!! ("Run to You") How did I never realize what he was singing about before?
(Later, at home) Who sings that awful song? (Google google google) Oh my word! Not Bryan Adams!! I like him! He sings "Everything I Do (I Do it for You)". How could he sing the theme song for my favorite romantic movie and also sing this crap about being a cheating loser?? I'm disappointed in you, Bryan Adams. I'm 30 years late, but I'm disappointed.
Apparently the moral of this week's Random Thought Thursday is that I need to pay better attention to the lyrics of the songs I listen to.
Okay, now get to it! Share your random thoughts with me and I'll post them throughout the day! And while you're doing that, why not follow me in some new way? Pick your poison: Facebook, Twitter, Google Plus, Pinterest, Instagram