A version of this post first appeared on my Bangor Daily News blog in December 2012.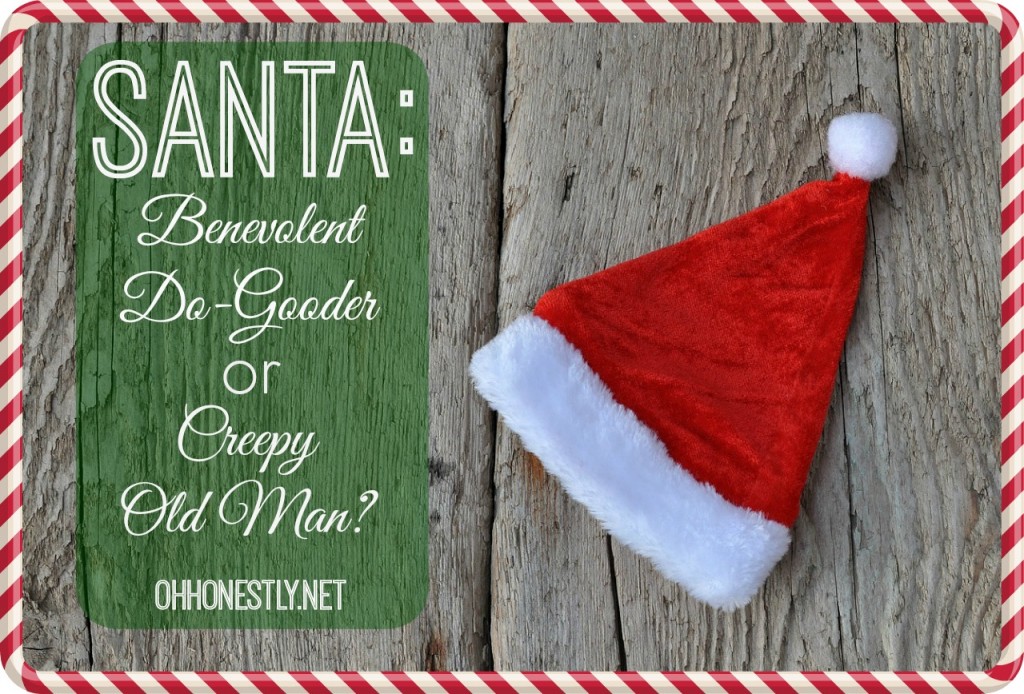 I was sitting in the living room watching Eric and Samuel hang ornaments on the Christmas tree. White lights twinkled, the pellet stove blazed, Bing Crosby crooned in my head (we didn't actually have music on… I'm trying to create a mood here), and as Eric pulled each ornament out of the box he fondly recounted where it had come from. It was a scene right out of a Norman Rockwell painting. Father and son creating Christmas memories.
And then Eric unwrapped the Santa ornaments.
Now neither one of us brought much in the way of baggage to our marriage (thank God!), but we did bring several trees worth of Christmas ornaments. Most of them are cute, but all of them hold sentimental value, which is problematic because while I wouldn't be heartbroken if two of them 'went missing', I'm pretty sure Eric would suspect foul play. The ones I speak of are two old-fashioned (or 'vintage' to use the trendy word) Santas carved out of wood. I'm sure some of you are looking at the picture thinking how cool they are. You're entitled to your opinion. Mine is that they're creepy.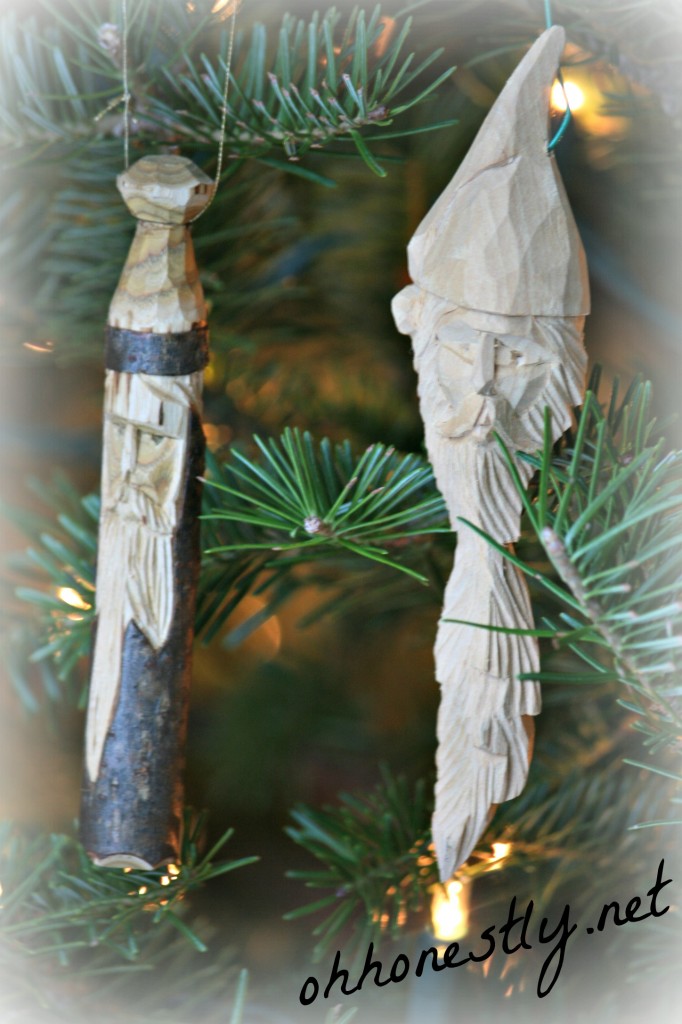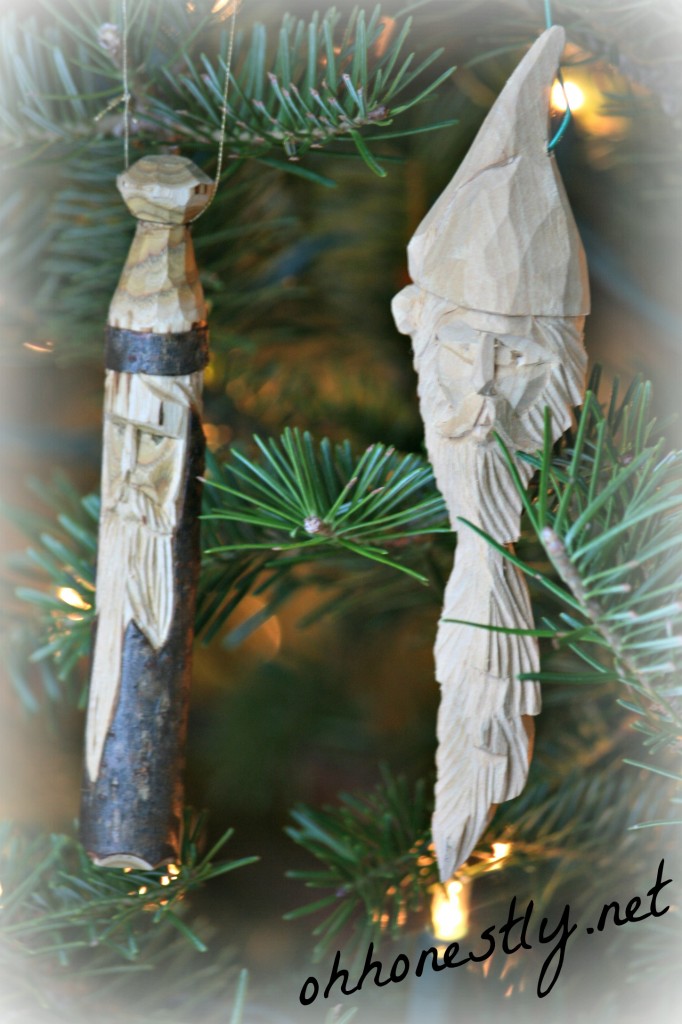 It's not just these two ornaments. I don't like old-fashioned Santas in general. I think they're ALL creepy, with those extra long beards and the weird velvet cloaks. Ugh. But as Eric hung the ornaments in the most prominent place he could find, my mind began to drift from those particular ones to the broader concept of Santa.
Let's see. He's a big, fat, old guy who sneaks into your house in the middle of the night. That stunt would land anyone else in jail, yet he is beloved the world over. Sure, he leaves presents, but how do we know they don't have little cameras inside like those nanny-cam teddy bears? I can see him sitting in his La-Z-Boy way up in the North Pole, a wall of TV screens spread before him, munching all the cookies he snatched from our homes, and watching our every move, naughty or nice.
Think of the songs about the guy. "He sees you when you're sleeping." Imagine waking up to find a stranger in your bedroom watching you sleep?? Or how about this one? "You better watch out, you better not cry, you better not pout…" So not only does he watch our every move, but apparently we're also only allowed to display Santa-sanctioned emotions.
And what about the way we have our kids tell him what they want for Christmas? All year long we warn our children of the dangers of talking to strangers, yet every December a strange man in a costume tells them to sit on his lap and we happily encourage them to do so, even if they're completely freaked out by the guy.
So at the risk of being a Scrooge, I'm gonna cast my vote for Creepy Old Man. You may disagree, but just remember as you drift off to sleep tonight… he's waaatching!