The ProNamel® brand has compensated me in connection with statements made in this post.
Big tears fall as I help him with his coat. "Come on buddy; we can go now."
My hand on his shoulder, I navigate him out of the small room where we've spent the past hour and down the hall towards the waiting room. Several rooms with open doors reveal kids waiting patiently in dental chairs for their hygienist to arrive, their parents in seats beside them.
They turn to stare as my distraught five-year-old begins to wail, "I want to leave this place and never come back!!!"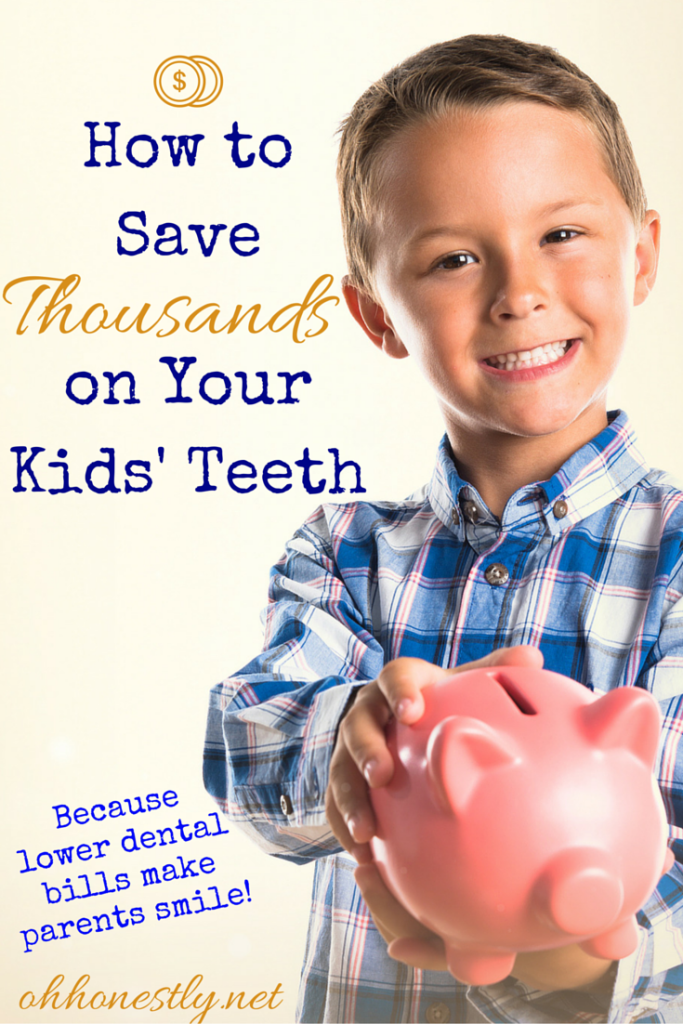 How to Save Thousands on Your Kids' Teeth
I move faster, both concerned and amused at the thought of my son freaking out an entire dental office full of kids. They are there for simple cleanings and have no way of knowing that he just had two crowns placed; a simple enough procedure, but one that required several shots of Novocain that led to an uncomfortable and frightening numbing sensation on the roof of his mouth.
Unfortunately, these aren't the first crowns he's needed, nor will they be the last. As his tears continue to fall, I wait for the receptionist to tally the bill. Over $700 this time; the second of four of these visits before we are done.
I bet I know what you're thinking: Do you ever brush that poor kid's teeth? That's what I'd be thinking.
For a while I've avoided telling our story because, although I don't believe all of Samuel's dental problems are a result of neglect, they are at least partly my fault, and frankly, I've been embarrassed. But as time has gone on, I've realized that if I don't share our story, some of you may find yourself in a situation similar to ours: With a child who has to go through a lot of unnecessary worry and pain, and with giant dental bills that you may or may not be able to afford.
So here's what I've learned the hard way. Hopefully by sharing this with you, you can learn the easy (i.e. inexpensive!) way.
1. Visit the dentist when your child is young
I knew the recommendation that you bring your child to the dentist when they turn one, and to be honest, I thought it was ridiculous. A lot of kids don't even have teeth by their first birthday and I couldn't see spending money just to get my baby used to having someone reach into his mouth.
You know what they say about hindsight? Yeah, that.
Part of my mistake was that when I took Eli, our oldest, to the dentist for the first time at the age of three, his teeth were perfectly perfect. I automatically assumed Samuel would have the same strong teeth, so I didn't bring him for his first cleaning until he was five.
That's when we discovered that all four quadrants of his mouth needed work. If I had done what I'd been told, or even gone when he was two or three, we would have discovered the cavities (or potential for cavities) much sooner and the damage would not have been nearly as extensive.
2. Don't assume
I never had a cavity until after I had kids, and like I mentioned a moment ago, Eli has really healthy teeth as well. Because of that, I assumed all of my kids would be the same.
It turns out that just because one kid's teeth are strong, there's no guarantee that his siblings' teeth will be.
I remember how amazed I was to discover how different my kids' personalities were, and I've learned that it's the same with their physical makeup. You can follow the exact same oral care routines, but that doesn't necessarily mean the results will be the same.
3. Pay attention to what your child is eating and drinking
My kids love orange juice. They drink it every morning and ask for it at other meals with limited success. Orange juice is healthy, but we never really considered the damage the acid in the OJ could do to tooth enamel.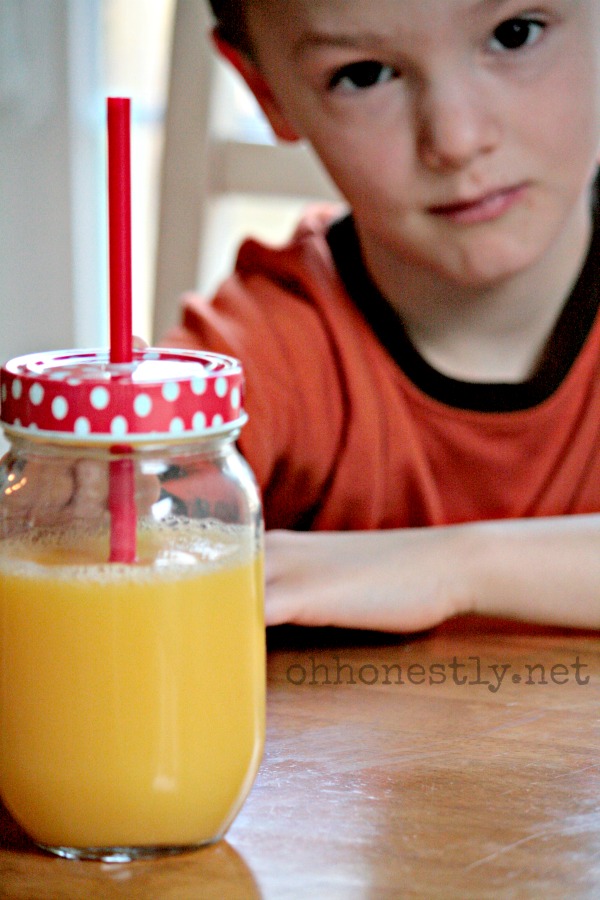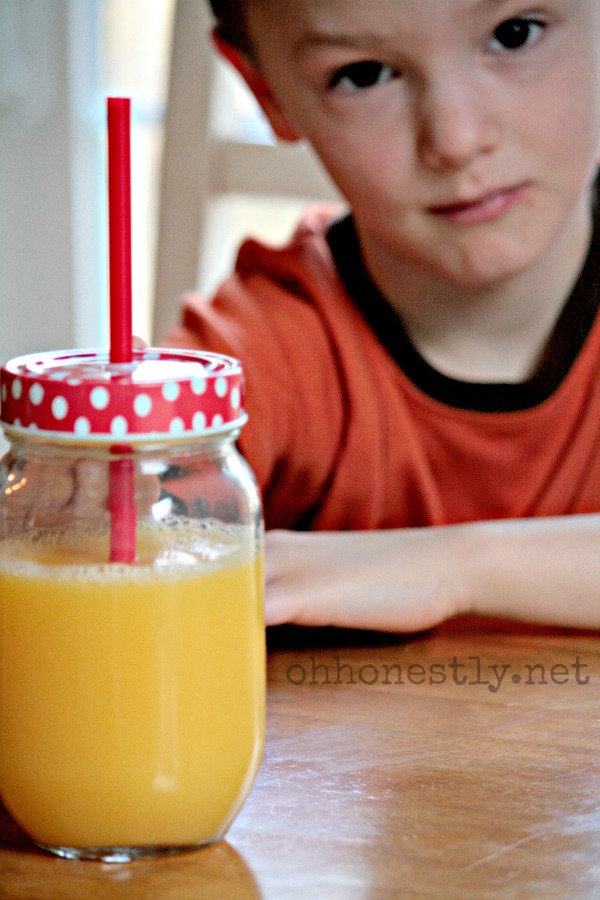 Now I realize that although drinking orange juice may not have been the only culprit, it certainly contributed to Samuel's dental problems. Since this realization, we have started drinking orange juice using a straw. Plus, we've started to cut back on acidic foods and drinks.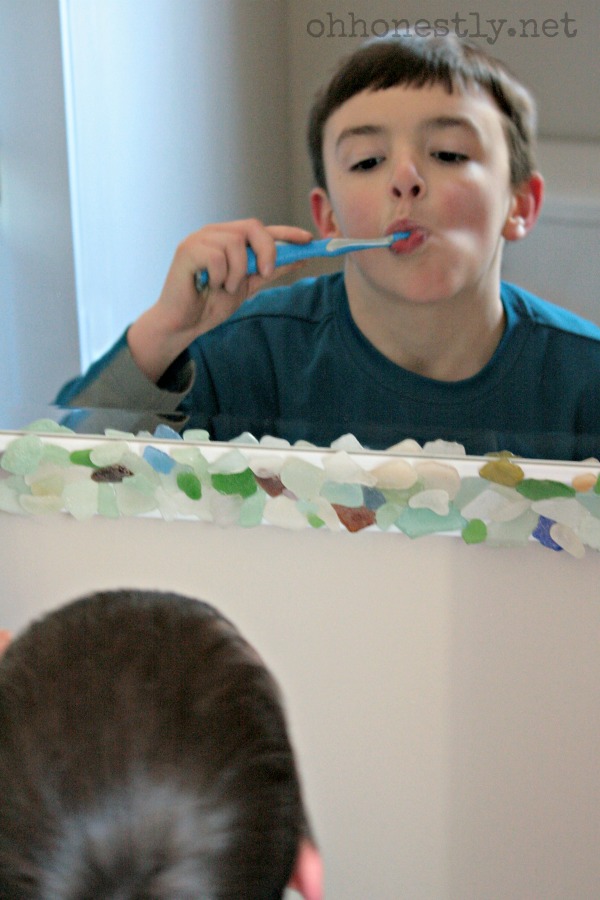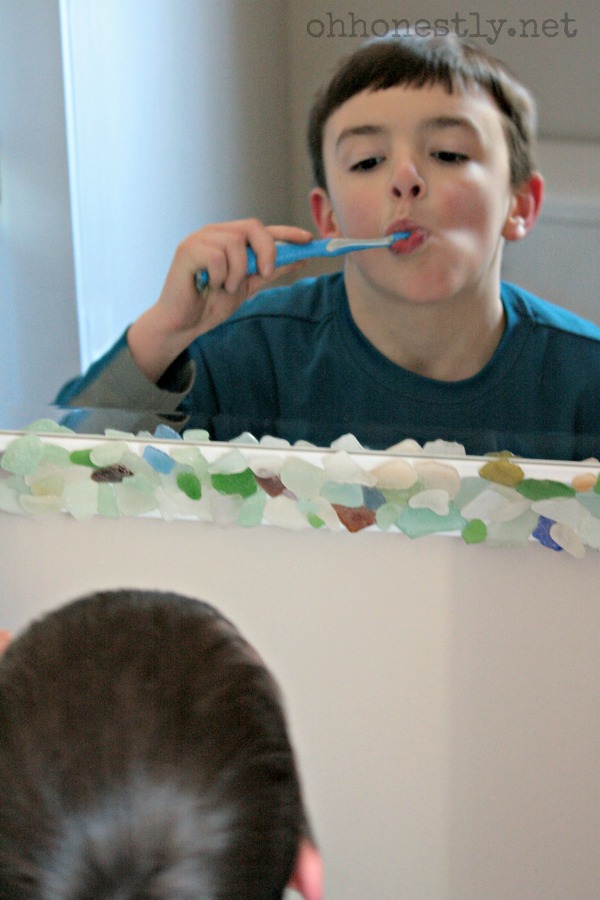 4. Keep the long-term picture in mind
When we learned that Samuel needed crowns, my first thought was, "They're only baby teeth." However, damage to baby teeth can end up causing damage to permanent teeth before the permanent ones even sprout up. And when adult teeth first arrive, their enamel is at its softest and most vulnerable; Acid Erosion at this stage can do permanent damage because once enamel is gone, it's gone forever.
Eli has just begun to get permanent teeth and even though he's had strong teeth so far, we've learned our lesson and are not taking any chances. I just found ProNamel® 6-12 Years Toothpaste for Kids that's specifically geared for kids whose permanent teeth are growing in. It strengthens and protects that precious tooth enamel, setting kids up for a lifetime of healthy teeth.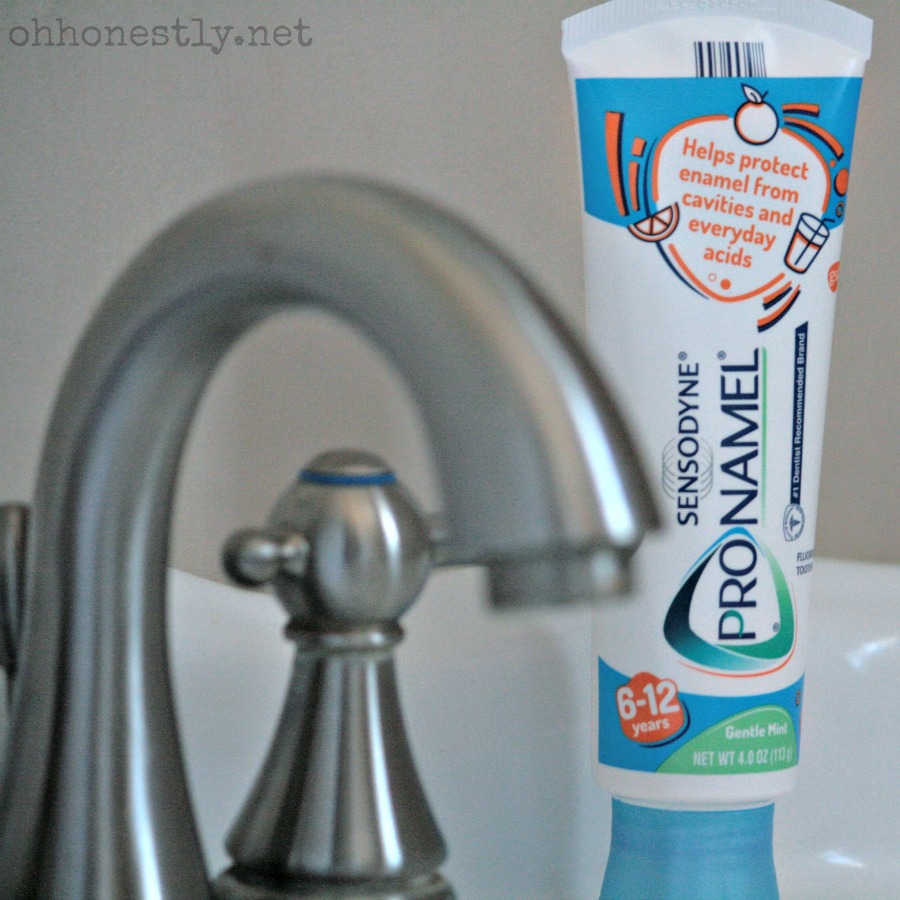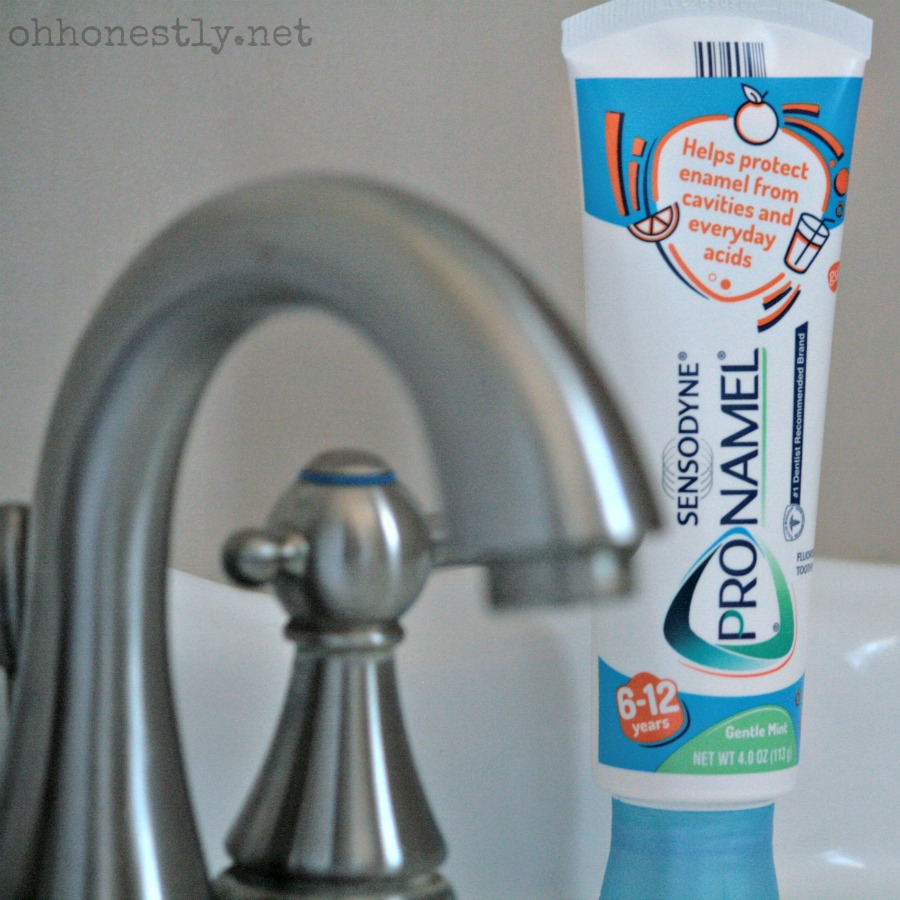 Save a little extra with this coupon for ProNamel® 6-12 Years Toothpaste for Kids.
Even though Samuel hasn't lost any baby teeth yet, you can bet we'll be doing everything we can to make sure both his baby teeth and his permanent teeth are as strong as possible. Regular brushing, flossing, and dental visits are a must!
We've all heard the saying that an ounce of prevention is worth a pound of cure. We had to learn it the hard way. What's done is done and we have to go through it regardless, but I can at least see the purpose if it helps even one family make changes that result in a healthier smile for your child and lower dental bills for you.
If our situation sounds at all familiar, please learn from our mistakes! You and your pocketbook (not to mention your kids!) will be glad you did!

Have you had to learn any parenting lessons the hard way? Tell me about them in the comments and you will be entered to win a $100 Visa gift card!
Entry Instructions:
No duplicate comments.
You may receive (2) total entries by selecting from the following entry methods:
1. Leave a comment in response to the sweepstakes prompt on this post
2. Tweet (public message) about this promotion; including exactly the following unique term in your tweet message: "#SweepstakesEntry"; and leave the URL to that tweet in a comment on this post
3. Blog about this promotion, including a disclosure that you are receiving a sweepstakes entry in exchange for writing the blog post, and leave the URL to that post in a comment on this post
4. For those with no Twitter or blog, read the official rules to learn about an alternate form of entry.
This giveaway is open to US Residents age 18 or older (or nineteen (19) years of age or older in Alabama and Nebraska). Winners will be selected via random draw, and will be notified by e-mail. The notification email will come directly from BlogHer via the sweeps@blogher email address. You will have 2 business days to respond; otherwise a new winner will be selected.
The Official Rules are available here.
This sweepstakes runs from 5/16/2016 – 6/30/2016
Be sure to visit the ProNamel® brand page on BlogHer.com where you can read other bloggers' posts!
Sweepstakes is in no way sponsored, endorsed or administered by the ProNamel® brand or GlaxoSmithKline Consumer Healthcare