A big Thank You to Legoland Florida for providing us with tickets to the park.
About a month ago, we took a family vacation to Florida. When I say 'family vacation' I'm not just talking about the hubby, kids, and me; I'm talking about my entire extended family. There were 20 of us in all. 10 adults, 10 kids.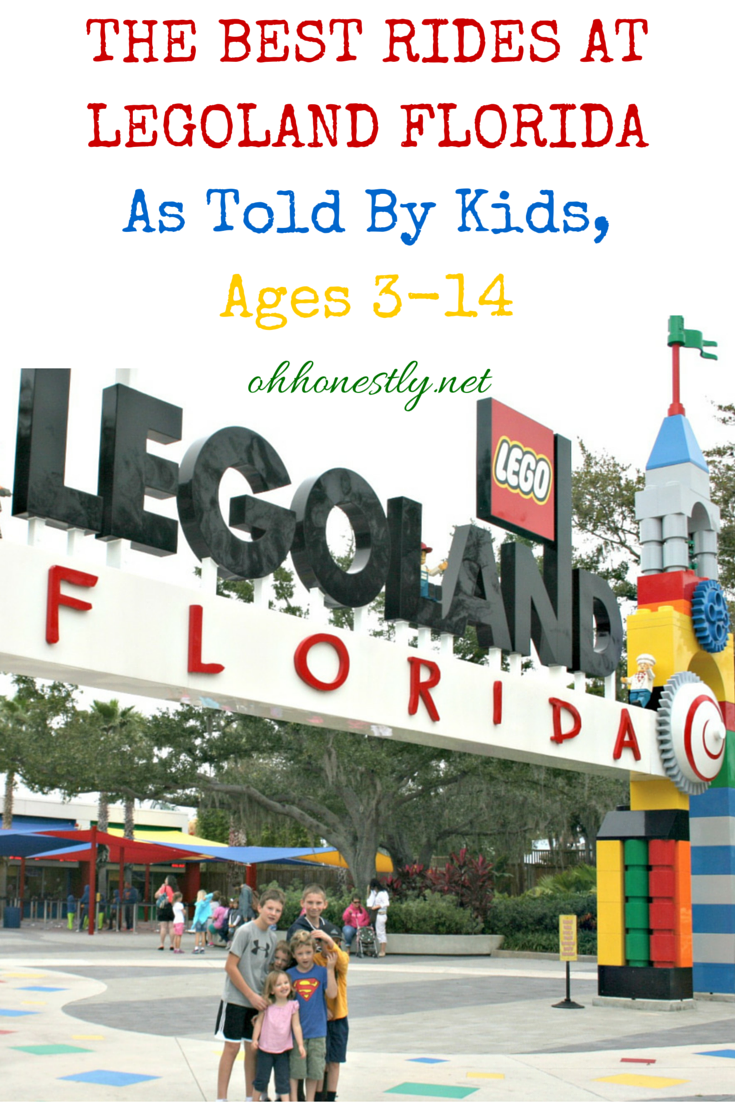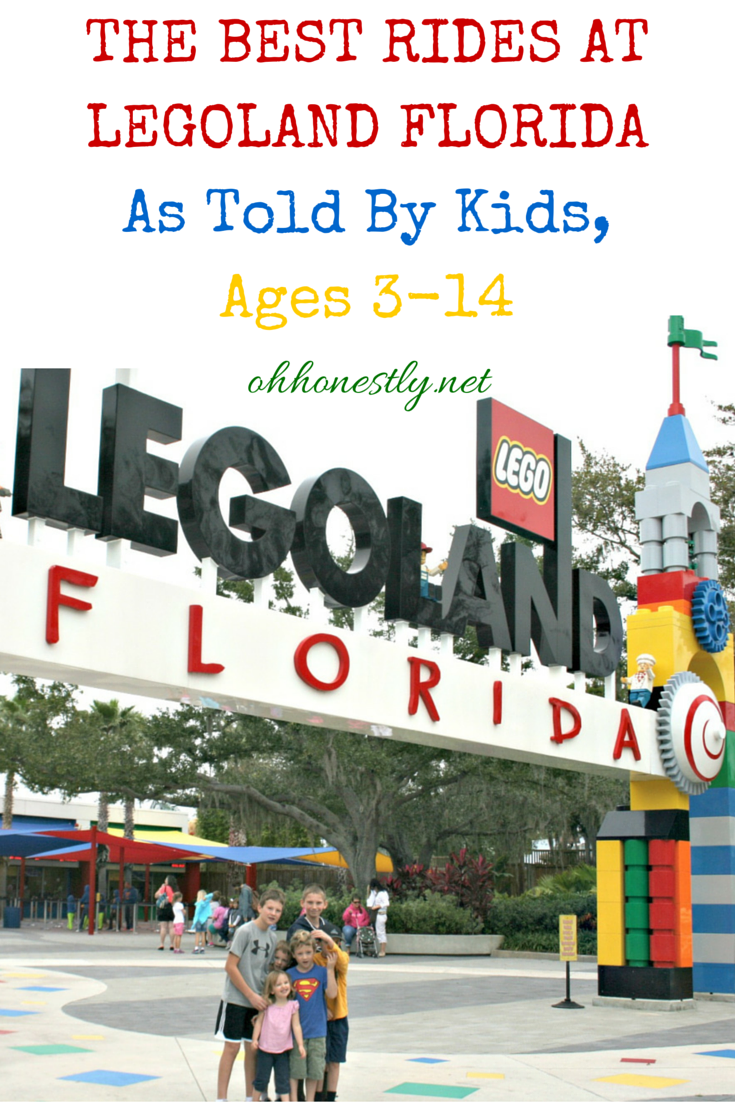 The BEST Rides at Legoland Florida as Told By Kids, Ages 3-14
We spent most of our days visiting various theme parks and when our Legoland Florida day rolled around, some of the older girls considered not going. They weren't sure if the park was geared towards them, but in the end they decided to give it a try.
They were so happy they did. Our Legoland Florida day turned out to be one of our favorites of the trip.
The day started out cool and overcast, which worked in our favor because it didn't get terribly busy and the lines stayed fairly short all day. We didn't see any of the shows, and since we were there in December, the water park was closed, but at the end of the day, I asked each of the ten kids to tell me what their favorite part had been. Here's what they had to say:
What was your favorite part of Legoland Florida?
"I liked the roller coasters. I liked the Project X one and I liked the wooden roller coaster [Coastersaurus]." Claire, age 14
"Up, down! Up down! The train ride [Merlin's Challenge]. And when you go around and pedal [Technicycle]. I couldn't reach the pedals, but Mommy did, and when you pedal you go up in the air." Annelise, age 3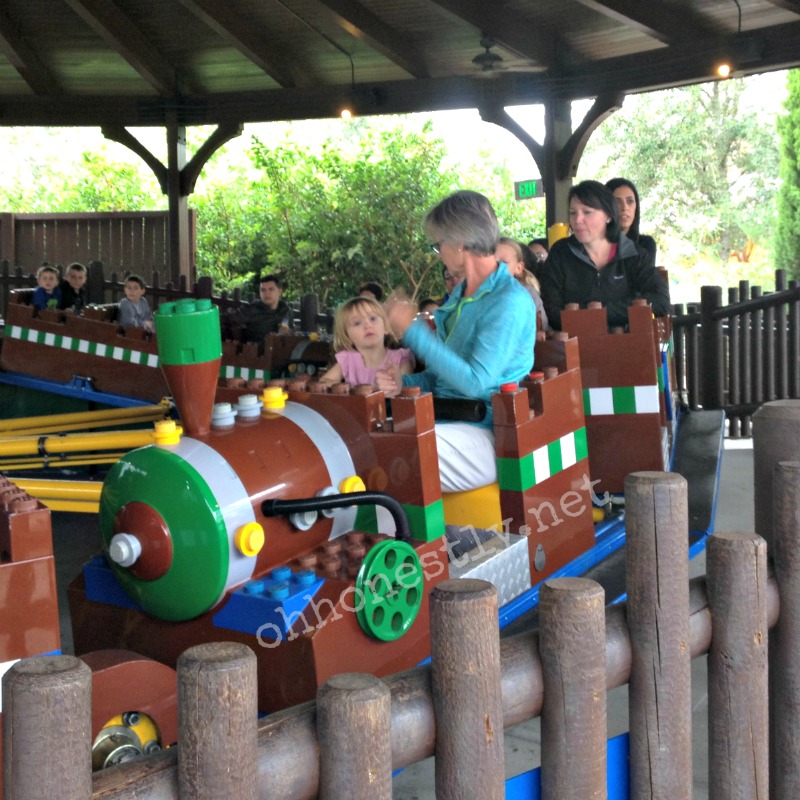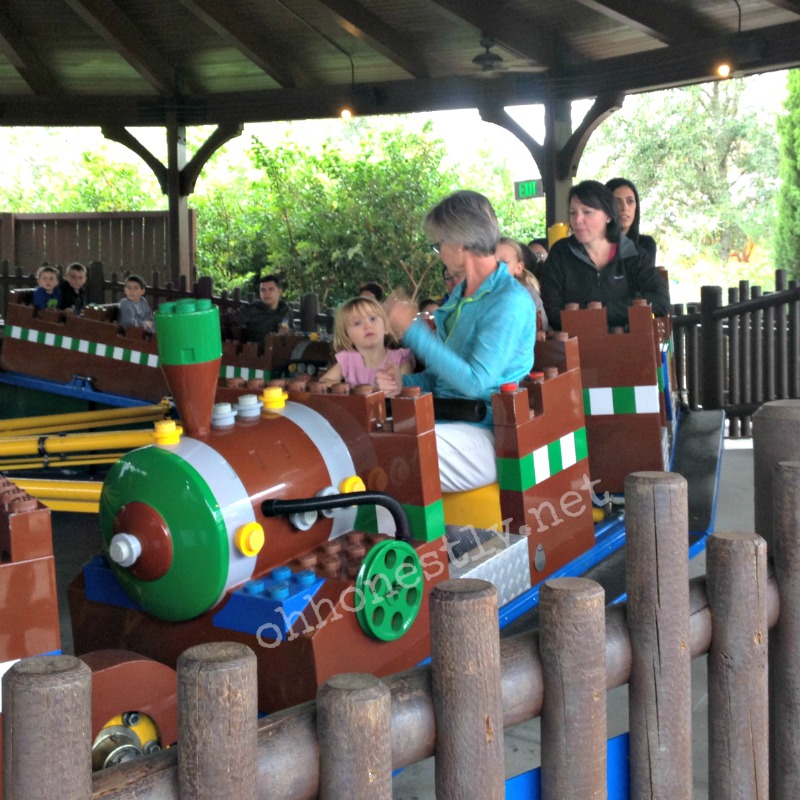 "I liked the Dragon ride and the dinosaur ride [Coastersaurus] because both of them were fast. And I loved Project X. It had a big drop. It was awesome!" Samuel, age 5
"Miniland USA was cool. I liked the rocket ship [Kennedy Space Center] with the countdown and the Statue of Liberty." Abby, age 9
"Project X because it was fast and it had a really cool drop." Josh, age 12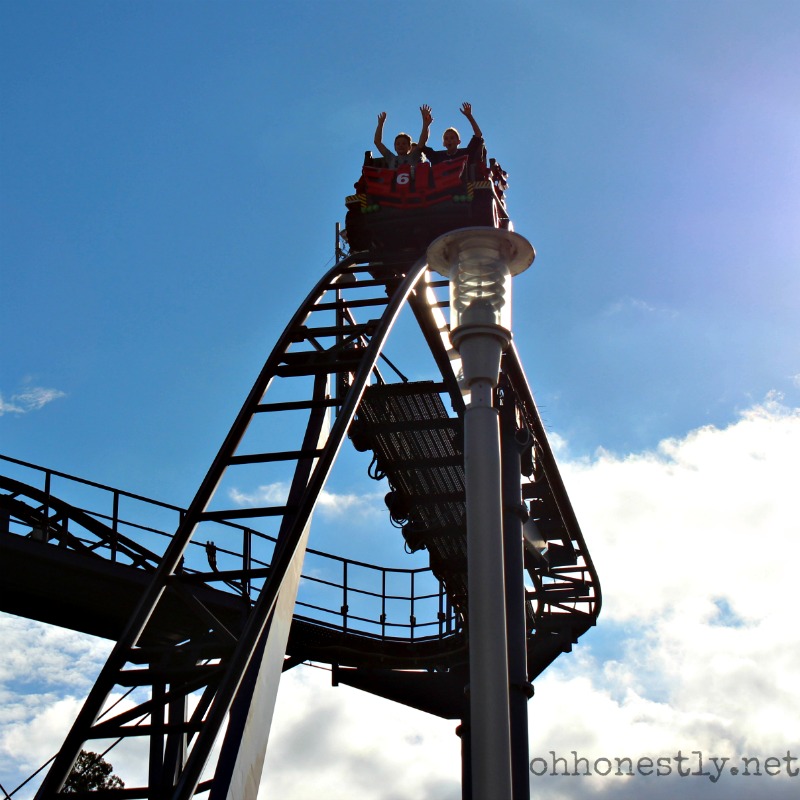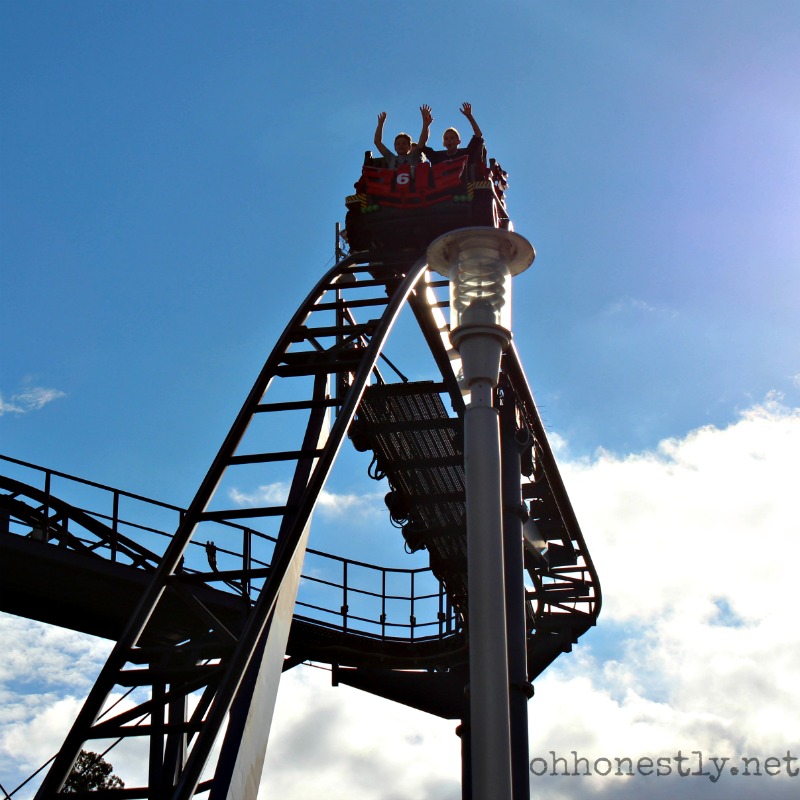 "Probably the Dragon roller coaster. It wasn't really too fast and it didn't have any really big drops. It was fun." Eli, age 7
"The rides and the roller coasters. Project X because the drop was really fun." Ellie, age 13
"Project X because it took your picture. Once you knew where it was, you could pose for it and make funny faces." Caitie, age 11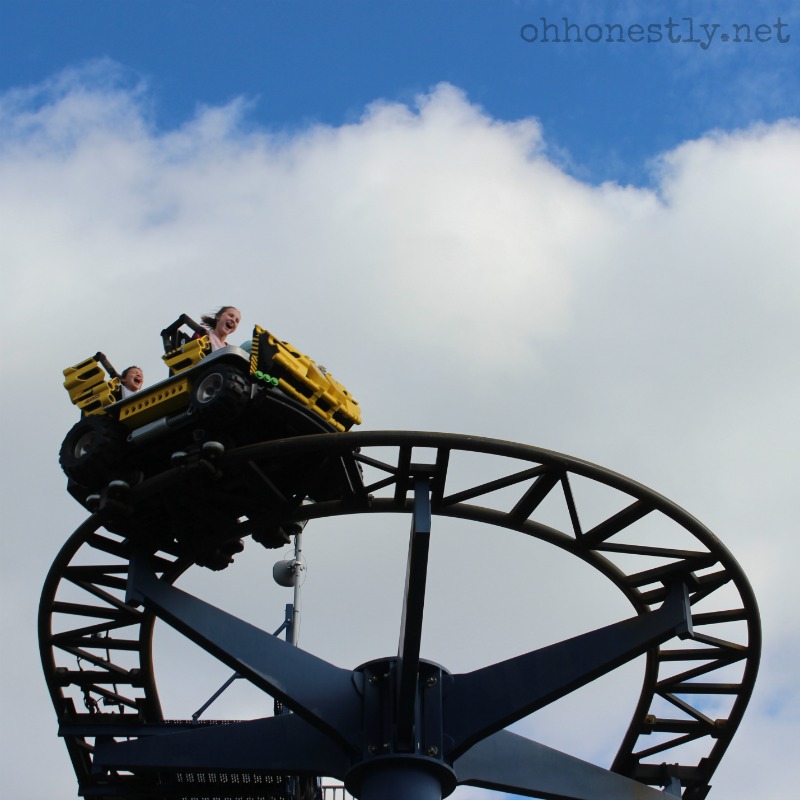 "I liked the rides, especially the wooden roller coaster [Coastersaurus] and Project X." Peter, age 7
"Legoland was fun because they had statues made out of Legos. I liked the roller coasters and the big Lego shop. Lego Technic [Project X] had a big drop. We went on it 11 times." Nolan, age 11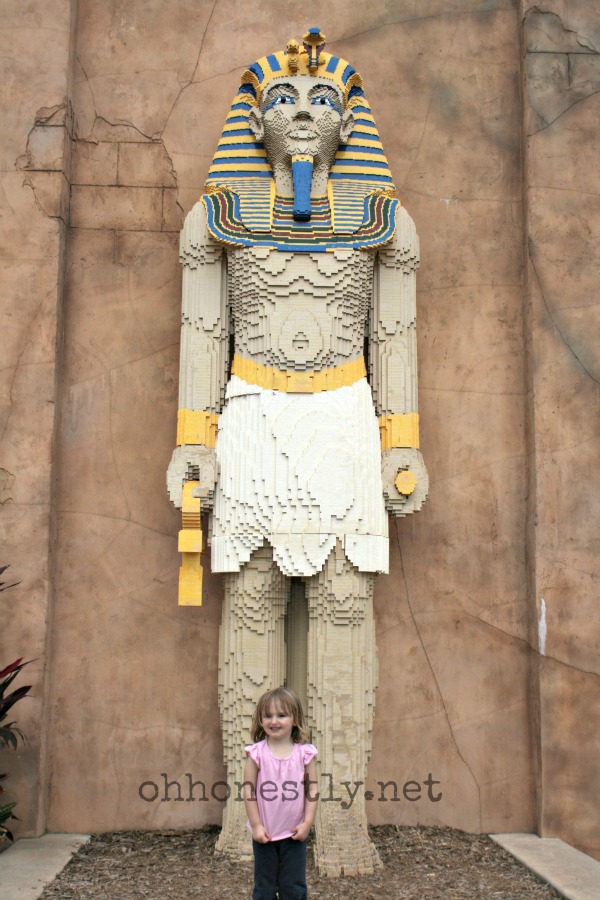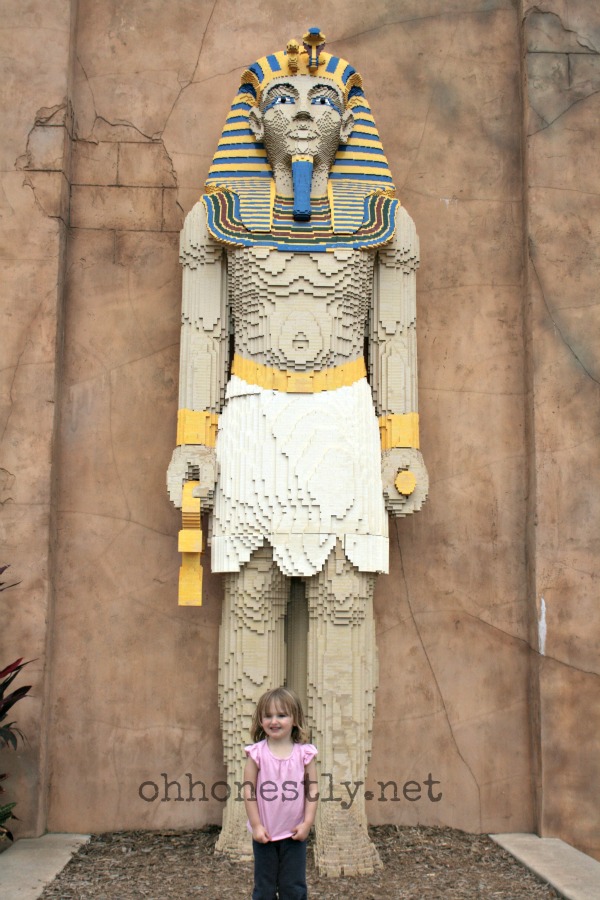 So there you have it! Those kids reeeeally liked Project X! But it didn't seem to matter what they were doing; they always had smiles on their faces.
If you've been thinking of visiting Legoland Florida, but haven't been sure if your child is the right age, rest assured that there's something for everyone (the grownups had a great time too!).
Oh, and don't forget to give Project X a try. I've heard it has a really cool drop 😉
Have you been to Legoland Florida? What was your favorite part? Tell me in the comments below.